Naming a rooster is not something you should take lightly.
The rooster rules the roost of the backyard flock, and most of them mean business. So, giving them an awesome name that reflects their personality is always a fun thing to do.
A lot of owners always ask about rooster names in Spanish. The rooster, and chickens in general, have a long history with Spain, Portugal, and associated countries in Europe.
The bright colors on the Red Junglefowl, one of the most iconic looking roosters, always makes me think of sunny locations like Spain for some reason. Maybe you're on the same page?
Anyway, if you're looking for Spanish names for a rooster or a chicken, I've put together as many awesome names as I could possibly come up one.
I hope you find the perfect name you're looking for!
Spanish Names for Roosters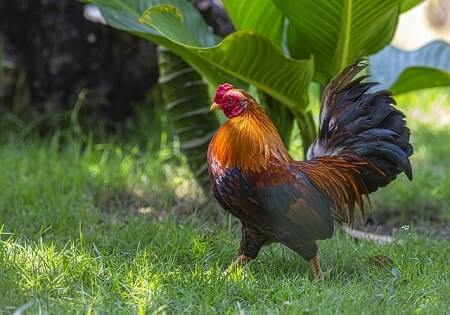 Here are a bunch of regular male Spanish names, a lot of which are perfect for roosters and other pets.
Abejundio
Alonzo
Antonio
Belen
Bernardo
Carlos
Chico
Cortez
Diego
Eduardo
Emilio
Esteban
Felipe
Ferdinand
Fernando
Geraldo
Gonzalo
Hernan
Jorge
Jose
Juan
Leonardo
Lorenzo
Manco
Marques
Orlando
Pablo
Pancho
Pablo
Pedro
Rafael
Raul
Rico
Rodrigo
Salvador
Santiago
Santo
Vito
Zorro
Chicken-Related Spanish Words and Their Meanings
Sometimes you can find a cool Spanish word that has something to do with chickens that makes for an appropriate name. Just don't forget to work on your Spanish accent!
Take a look at the following and see if any of these jump out to you:
Pollo - Means "chicken"
Gallo - Means "rooster"
Gallina - Means "hen"
Polluela - Feminine for "chick"
Polluelo - Masculine for "chick"
Huevo - Means "egg"
Funny Names for Roosters
I can't put together a list of names for Roosters, Spanish or not, and not include some funny names!
Check these out and see if any fit your guy perfectly:
Russell Crow - This is a classic
Cluck Norris - Perfect for the badest rooster in the flock
Big Red - Ideal for a Rhode Island Red, or just a big red boy
Angry Bird - No need to explain this any further. Unless, of course, you've never heard of the mobile game Angry Birds...
Cluck a Doodle-Do - Making the best of a noisy rooster (P.S. Here's a safe and effective way to stop a noisy rooster crowing).
Randy (Rooster) - I'm one of those people who just find the name Randy amusing!
Some Spanish ones:
Toro - Means "bull"
Amigo - Means "friend"
Gordo - Means "fat"
Ruidosa - Means "noisy"
Loco - Means "crazy"
Rojo - Means "red"
Bestia - Means "beast"
Tapas - Popular Spanish word for small dish of food
More Spanish-themed Ideas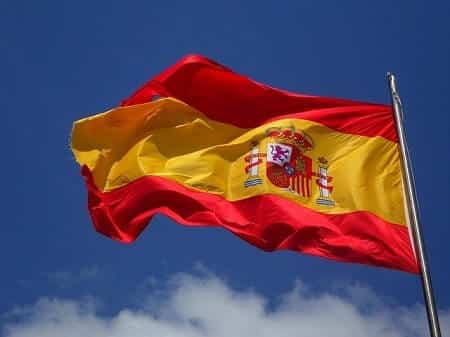 Spain has an interesting and extraordinary history. I've been lucky enough to visit the country a couple of times, and I'm a huge fan.
If you're looking for more Spanish-inspired names and ideas, here are some of the things Spain is best known for culturally to spark some ideas:
Food - If you haven't experienced a wide range of Spanish dishes, you've been missing out. Gazpacho, paella, patatas bravas, pisto, and turron are some of the most popular dishes.
Music - Flamenco and jazz are two of the popular traditional styles of music. I love the flavor of their traditional music played on the acoustic guitar, who doesn't?!
Destinations - It's become trendy to name pets (and babies) after places. Some famous places in Spain include, Madrid, Seville, Barcelona, and Granada.
Wrapping Up
I'll wrap it up here. I think I've provided you with more than enough Rooster names in Spanish, Spanish names and words that work well as a name, and some Spanish-inspired things to help kick off some ideas.
Related content - Check out this post for a huge list of names for baby chicks!