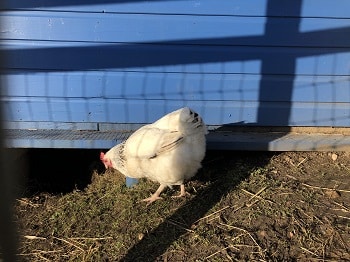 Thanks for dropping by and reading some of the content here on ChickenandChicksInfo.com.
I'm assuming you're a backyard chicken enthusiast, just as I am.
I've been raising, caring for, enjoying keeping a wide range of chicken breeds for longer than I'm willing to admit. (I'm at that age where large numbers sound scary!)
I'm not a certified poultry vet or medical professional with a DVM or VMD, but I do have a lot of experience raising chickens.
I currently work on a city farm - yep, it's in the middle of a residential area - and I've owned backyard chickens before.
I try to share my knowledge as impartially, honestly, and be as informative and helpful as I can while publishing articles.
Our Content Goals
Here at Chickenandchicksinfo cover a wide range of topics, but to help you get started I've grouped most of them into the following categories: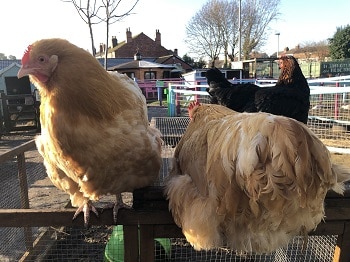 If you're interested in learning more, you can drop by;
More content channels will be coming soon and I am trying to work out a schedule where I can start uploading more content to my channels.
Any questions, feel free to drop me a note via the contact form here.
You can also read my disclaimers, affiliate disclosures, and website accessibility statements for all of the legal stuff regarding the content on this site.
Please keep in mind that none of the advice or tips found on this site are intended to be a substitute for the advice of a professional veterinarian.
Many thanks again for stopping by, here's to the joys of keeping backyard chickens and raising chicks!
---
Some Helpful Chicken-Related Resources for Backyard Chicken Owners
American Poultry Association - A US-based organization supporting the backyard chicken community, breeders, and those raising Standard Bred Poultry.
Contact Information:
President
P.O. Box 331
Northfield, VT 05663
Tel: 802-309-1370
---
The Poultry Club of Great Britain - A UK-based charity safeguarding the interests of pure and traditional breeds of chickens.
Contact Information:
Chattlehope House,
Catcleugh,
Newcastle upon Tyne,
NE19 1TY
Tel: 01830 520856
---