There are two main ways you can buy chicks and chickens*. You can buy them from a brick-and-mortar store like a farm store or feed supplier, or sometimes from a pet store. Or you can buy them through online/mail order, and they will be shipped straight to you.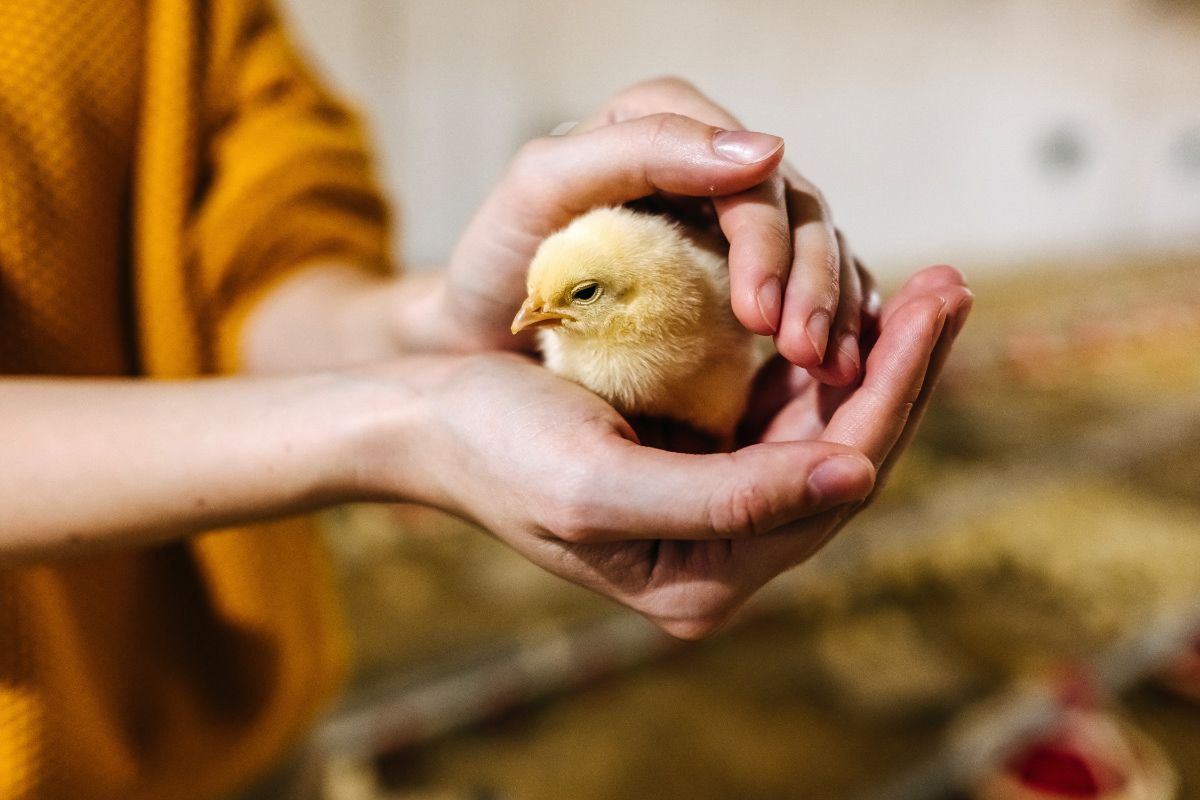 There are advantages to buying from each of these sources. There are disadvantages, too. Let's look at some of the pros and cons of buying through mail order versus buying chicks from a store.
(*Buying from a private person, such as someone else who keeps a backyard flock or a farm, is also an option, but it is a more limited option. We won't explore that in this article. The best and most accessible options for the backyard flock owner are to buy in person or through an online or mail-order hatchery.)
Jump to:
Pros (and a few Cons) of Buying from Mail Order or an Online Hatchery: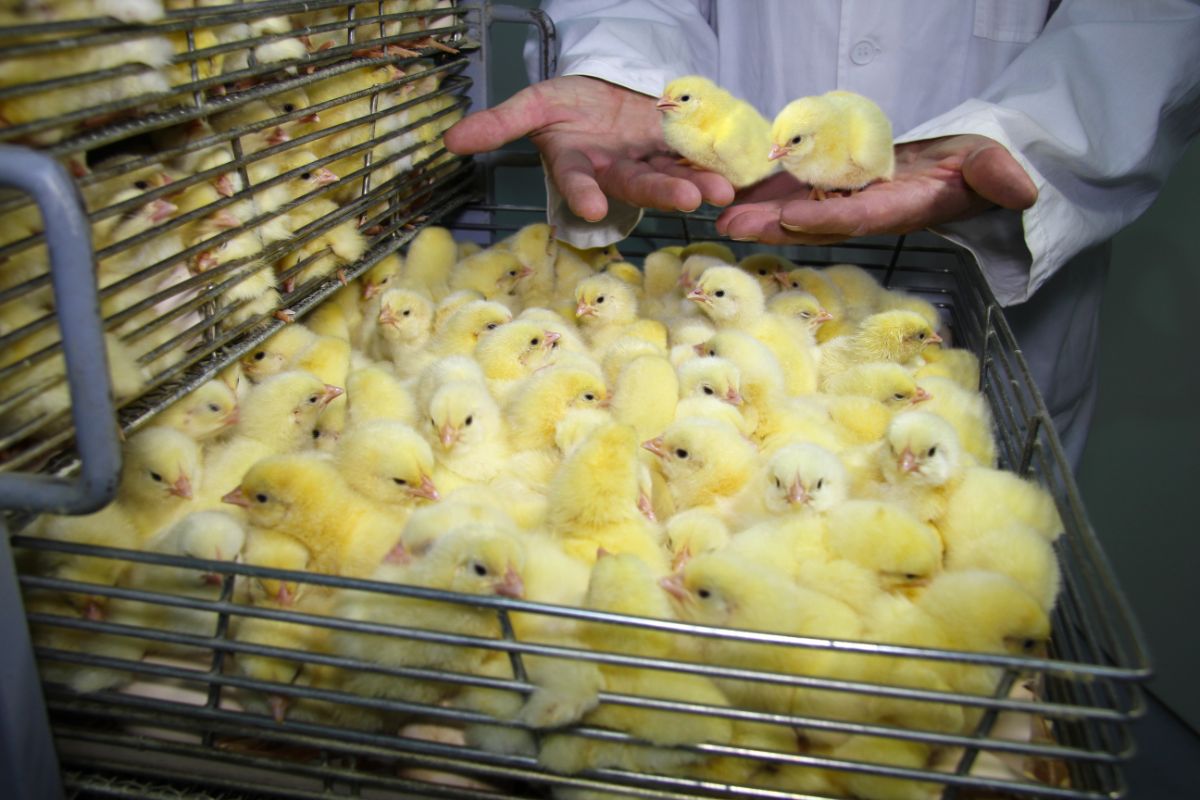 When you buy online or through mail order, you can choose from any hatchery. You can even buy from several different growers.
You keep the highest level of control over your new poultry flock.
You can order hatching eggs online, too, which are not available in stores. They are usually much cheaper than live chicks or chickens, but they do require an incubator and incubation. That experience can be fun and interesting!
You are not limited to just the breeds the store decides to offer. Stores will usually create a pre-order sheet and will only offer a handful of breeds. Some stores will have them available on-site to buy, but again, the breeds will be limited, and it will be their choice. They may even be just leftovers from another order.
You can find more rare breedsand endangered heirloom breeds online. Stores will usually stick to popular breeds and production hybrids.
You can help conserve a rare or at-risk breed.
There is a wider variety of breeds suited to backyard keepers, pets, and small producers that don't need the commercially driven and engineered breeds.
You can target the features of the breed that are important to you and where you raise your chickens, not what is important to the store or someone else who is making the buying decisions.
You can choose the chickens that are best suited to your climate. Do you need cold-hardy chickens because you live in the north? Chickens that lay well even when the day length and light are short? Do you live in a hot southern climate...?
This can translate into unique features like enhanced longevity and longer chicken life (because you can choose breeds that are not pushed as hard for meat or egg production or chicks that survive better where you live).
It can translate into having breeds that are better suited for homesteading, sustainable flocks, dual-purpose egg laying and meat production, free-ranging, and other factors that can be a cost saving to you through management, lifespan, and feed consumption.
Online/mail order offers more flexibility in scheduling and timing of chick raising.
Online gives you access to chicks and chickens throughout the year. (You may find some limits in the very coldest months of winter, depending on where you live, but that is only one or two months of the year.)
Ordering online means the ability to stagger or place multiple orders (best for meat bird flocks).
You can mix and match breeds to mix and match your flock with different breeds of chickens.
Online gives you the ability to order ahead of time. For example, you can order in January or February for chicks to be delivered in April or May when it's warmer. Or you can order multiple sets of meat birds to plan out your growing and production.
Early ordering means you can claim your chickens before they sell out, even if you're not ready to receive them yet.
Good hatcheries have live-bird arrival guarantees and often a survival guarantee (for example, survival guaranteed up to 24 or 48 hours after arrival). Hatcheries may replace or refund the chicks, depending on their policies and the situation. Some will ship extra chicks in case one or two die, so the guarantee won't be needed.
You have control over optional services like vaccination, which might be important to you, especially if you grow organically or feed a medicated feed.
Online and mail order give you known and guaranteed availability—you'll know there will be chicks there for you once your order is secured.
Chicks arrive straight to you at your post office. You do not need to go to a store to buy them or pick them up, and they will not have to endure extra travelling. (Chicks at stores are shipped by the postal service, too—they have to make an extra stop at the store before they get to you!)
Pros and Cons of Buying from a Store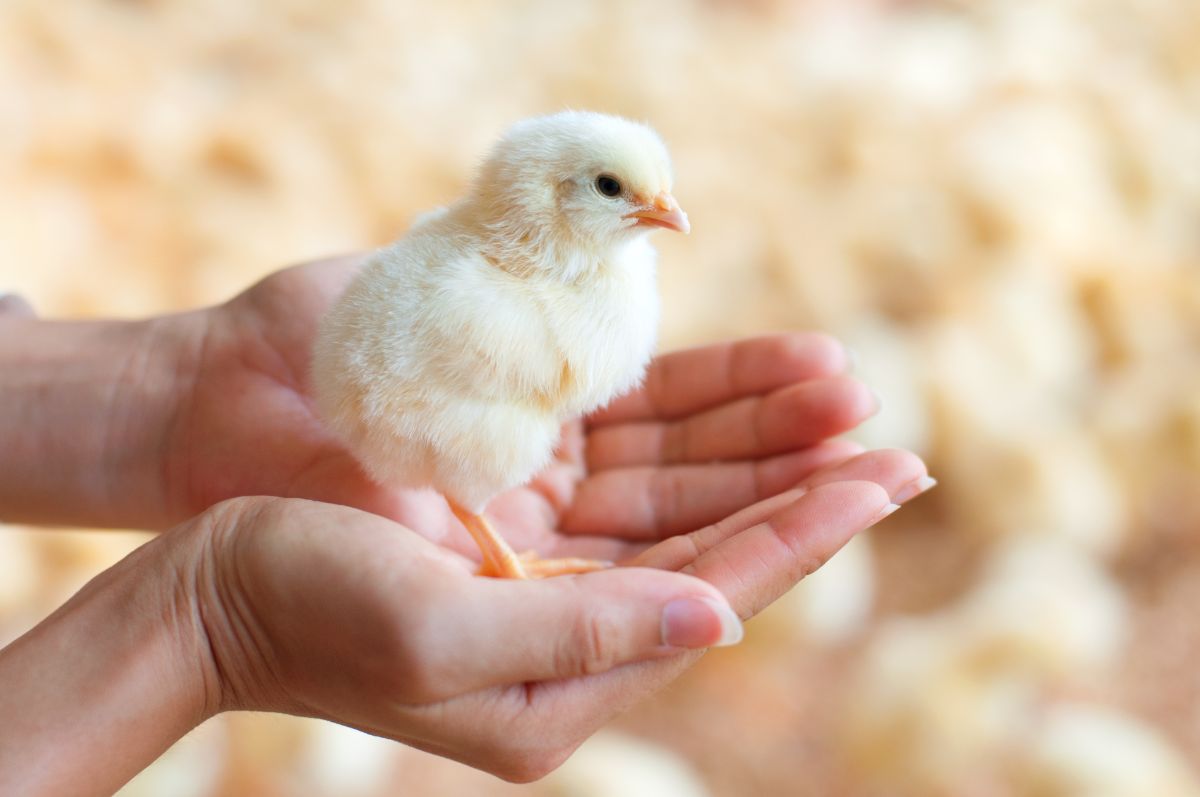 When they are available, buying chicks is quick and easy—grab and go.
There is no shipping or added costs, though those are often built into the cost of the chicks by the store, so it may not make much of a difference.
You may have the ability to choose the strongest and best-looking chicks yourself. You might have the "pick of the flock".
On the other hand, if you're not one of the first to arrive, you may be left with only what's left after others have gotten the pick of the flock.
Even in stores, you will often have to pre-order. In this case, the store staff will probably sort orders, and you will not usually be able to choose the stock that looks best to you.
Chick losses in transit are absorbed by the store, not you.
Weaker chicks usually die at the store, and that becomes their loss, not yours.
Chicks can and do still die, unfortunately, after they get home.
Stores won't typically guarantee survival after chicks leave the premises, while hatcheries, in most cases, will give a live bird guarantee upon arrival and usually for a period of 24 to 48 hours after. This differs from hatchery to hatchery, so you'll want to read the hatchery's policy before you decide to order from them.
You have no control over the scheduling and timing of store orders. You must buy when they are offering orders and/or chicks.
If you miss the pre-order, you miss the chance to buy chicks for the year. Stores usually only offer chicks between one and three times a year (a couple of times in the spring and maybe one more order in the fall).
There is no control over the breeds that are offered by the store.
Birds are handled by and exposed to more people. Chicks are shipped, unboxed, sorted, and reboxed. The more handling and transportation the chicks experience, the more stress they are under.
Chicks may be picked over by unknown numbers of customers, which means they may have been handled by multiple strangers in the store. The level of hygiene or biosecurity those customers may or may not practice cannot be known, which means your chicks could possibly be exposed to illnesses or insects from other flocks or farms.
If the sale is an open "first come, first served" type of sale, there is no guarantee you will win the race, which can leave you without chicks to raise.
Some Other Things Worth Noting: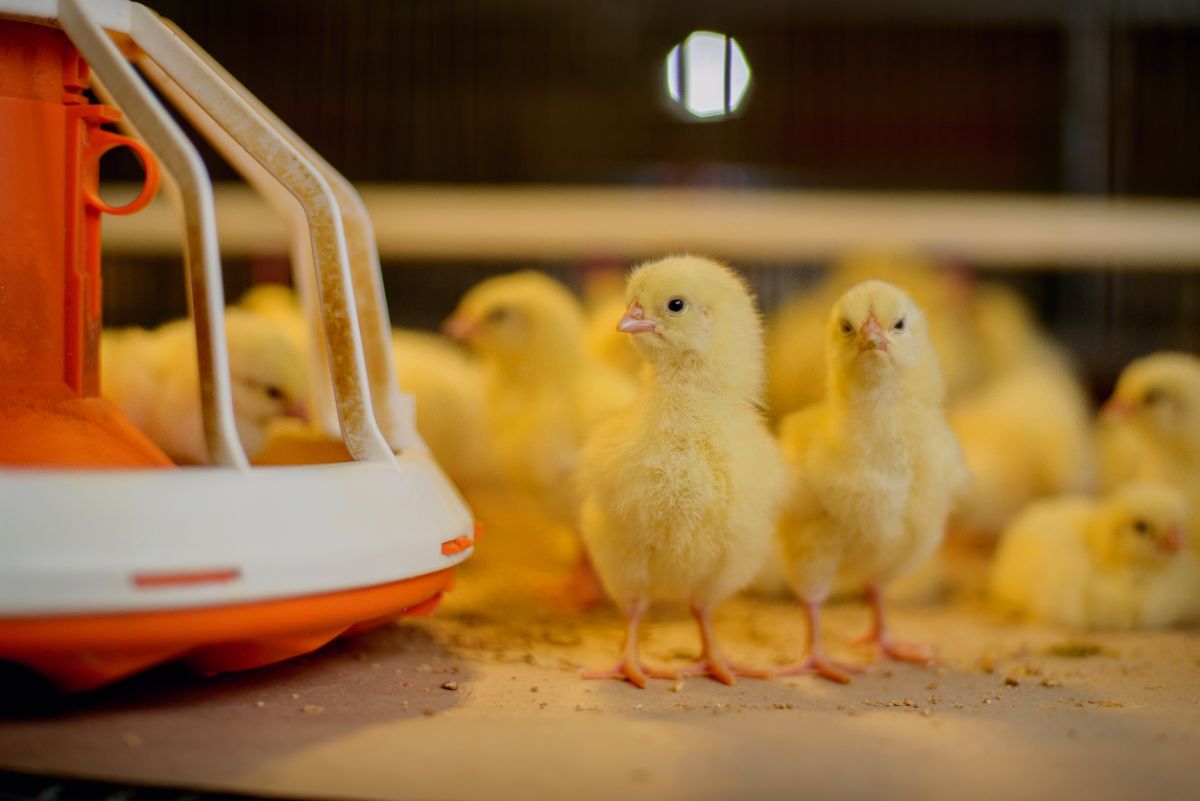 Even with a live bird survival period or arrival guarantee, the guarantee might be tricky to use. This is because of minimum orders (often a state requirement that depends on which state you live in) and shipping numbers for live chicks. If you only lose one or two, it's probably cheaper and easier to absorb the loss. Otherwise, you might have to buy more chicks than you wanted to get the two replaced.
Some hatcheries (but not all) will offer a refund instead of a chick replacement. This can be useful if you only lost one or two chicks, and it is not safe or worth the hassle to ship such a small number of replacements. However, it might leave you with fewer chickens than you had planned, and that may or may not give you enough adult birds (eventually) to fulfill your meat or egg needs. It's usually smart to order two or three extra chicks than what you want to have as adults. This is even true when buying in person in a store.
Minimum orders and control over the number of chicks you must buy is not likely to be significantly different whether you buy at a store or via a direct online order. Minimum orders are dictated by things like state law and hatchery shipping policies. Even when ordering or buying from a store, there is a minimum purchase that needs to be met. These are designed to make sure people who buy chicks are committed, and they aren't just buying them because they are cute and fluffy or it's almost Easter time.
That said, there may be times of the year when you can buy fewer chicks from a store than from a hatchery that is shipping to you. The reason for that is that in colder months, more chicks need to be shipped for warmth and survival. There are also times of the year when the state may allow fewer chicks to be purchased—like when it is after Easter, and they don't think people are just buying them as cute Easter gifts that will be forgotten.
A store ordering in large numbers of chicks will almost always meet the minimum requirement and will be able to sell you the state minimum, while at certain times of the year, a hatchery might need to sell you ten or fifteen chicks so that they can survive the trip. Or, they might need to add an upcharge for warming pads and other handling and shipping materials for fewer chicks, which can increase the per-chick cost.
With advances in warming packs and packing, many hatcheries have been able to reduce their required minimum order down to three or six if your state allows it. Do shop around, though, because some charge a small order fee, which can make the cost vary a lot.
Keep in mind that stores will always have a markup on the price of their chicks so they can turn a profit. So, in the end, those costs may even out anyway. Timing your purchases, so chicks aren't shipping in the coldest months of the year is one way to minimize that expense.
What Is the Best Way to Buy Chicks and Chickens?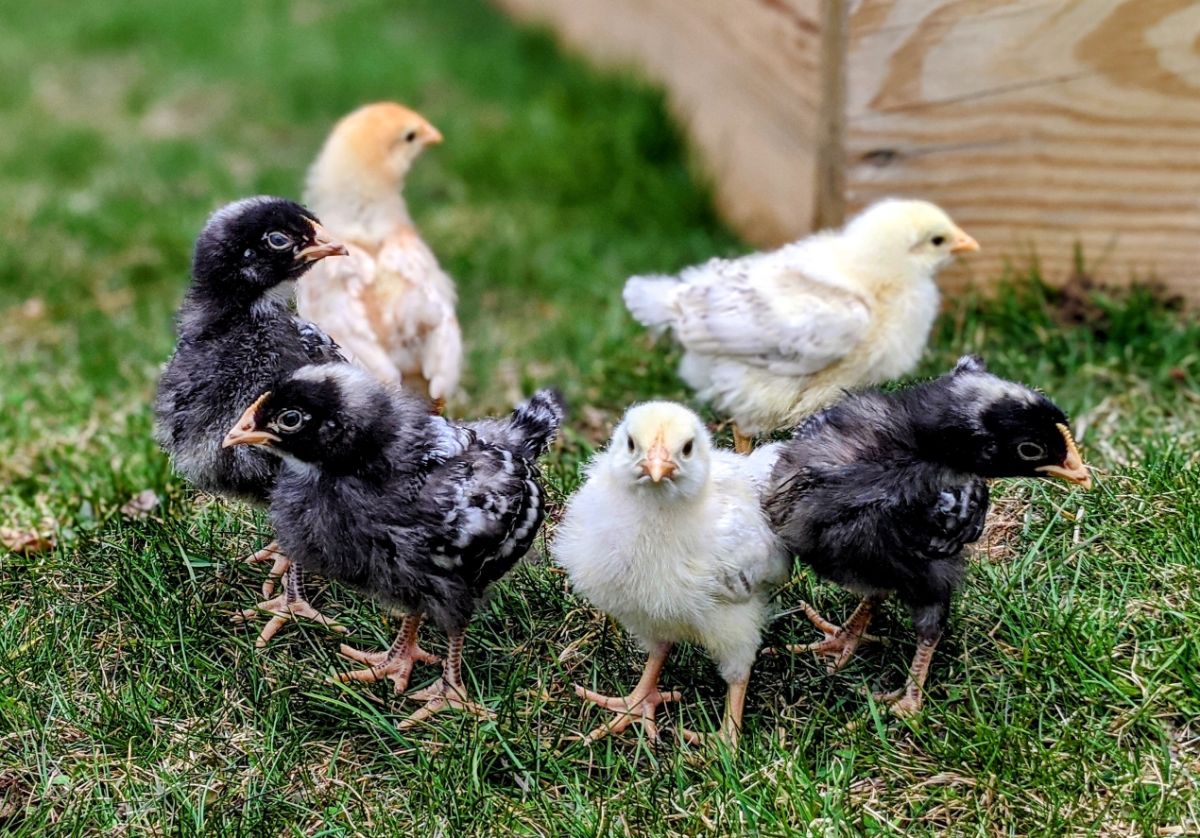 Older pullets and chickens (chickens that are of laying age or close to it) might be best to buy in person—if you can find them. It's not very easy for a private flock owner to buy pullets or older chickens in a big enough quantity from a store because very few stores offer older chickens for sale. It's very hard to find a store that does, and when you do find that store, you will only have one or maybe two breeds to choose from.

Buying pullets and older, laying-age chickens online is possible, but they are bigger and more difficult to ship, so it is always more expensive. Still, you might consider whether the cost of buying them, even at that higher price, might be worth it because they will be fed and raised to the age of four months or older. That is time, feed, and money that you won't have to put into those birds from birth to four months.
At the end of the day, the option that you think is best is up to you. The pros and cons listed here will hopefully help you make that decision. Though it's just one opinion, we recommend buying day-old chicks online through a quality hatchery. This is the choice that gives you the highest level of selection and control and that is typically the most affordable in the long run.
No matter how you decide to buy your birds, remember you can always come back here to Chicken and Chicks Info to learn about breeds, care, or when you have questions.