Brahma chickens are one of the largest breeds of chicken, weighing up to 10 pounds at maturity. They are a popular breed for those looking to raise large, docile meat birds.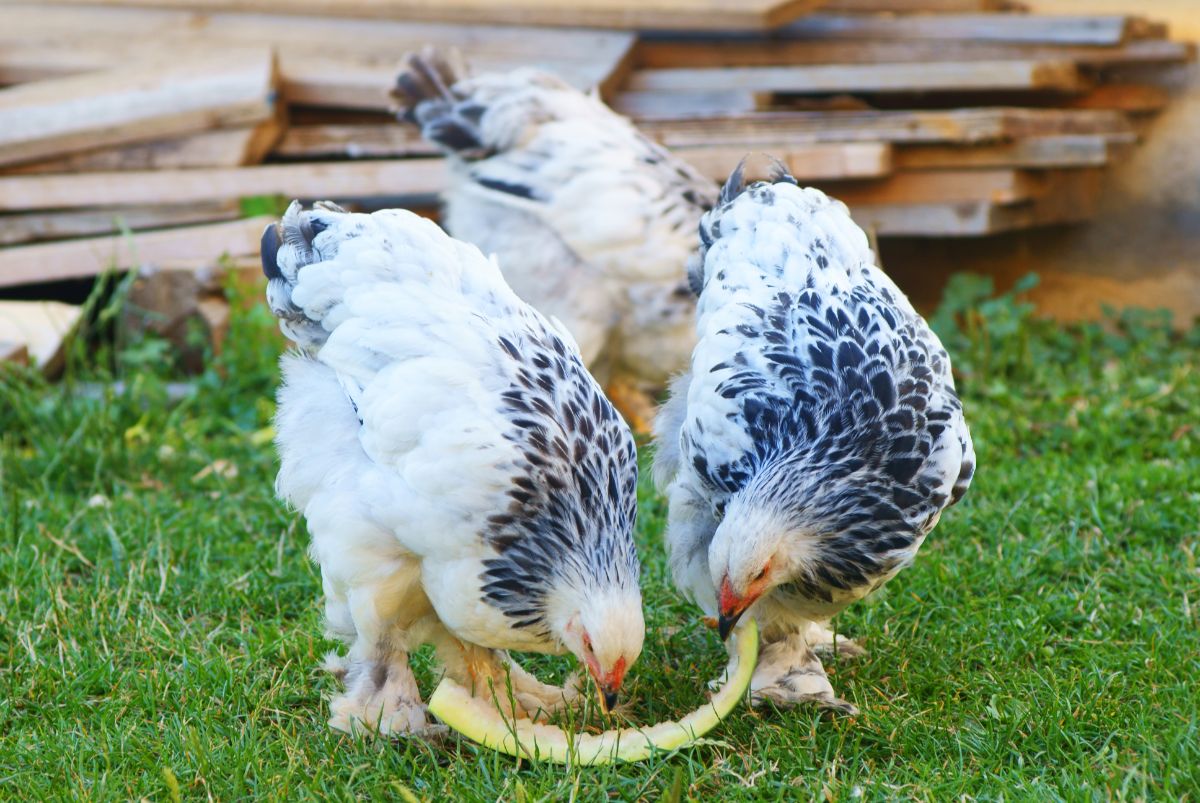 In this article, we'll see what makes these birds such a great choice for families and beginners looking for a calm and easy-to-care-for pet.
Brahmas lay around three large brown eggs per week. If you're looking for the perfect balance between being an active family pet and also being a great producer of food, then look no further than the Brahma.
Jump to:
How to Buy Online Brahma Chickens

Buff Brahma Chicks As low as: $3.65 - Read reviews
Dark Brahma Chicks As low as: $3.50 - Read reviews
Light Brahma Chicks As low as: $2.75 - Read reviews
Buff Brahma Bantam Chicks As low as: $4.60 - Read reviews
Light Brahma Started Pullet As low as: $125.00 - Read reviews
Dark Brahma Hatching Eggs As low as: $4.75 - Read reviews
Light Brahma Hatching Eggs As low as: $3.84 - Read reviews
Brahma Chicken Breed Quick Info
Brahma Chicken Description
| | |
| --- | --- |
| Brahma Type/Size: | Standard |
| Feather Color: | White, red, black, or buff |
| Leg Type: | Clean |
| Leg Color: | Yellow |
| Skin Color: | Yellow |
| Brahma Ease of Raising/Keeping: | Easy |
| Brahma Special Care Needs: | No |
| Is the Brahma breed a common, rare, or protected breed of chicken? | Heritage |
Brahma Use
| | |
| --- | --- |
| Meat | Yes |
| Eggs | Yes |
| Dual Purpose | Yes |
| Brahma Temperament: | Gentle, docile |
| Brahma Ability/Likelihood to Free Range: | Yes |
Brahma Egg Production
| | |
| --- | --- |
| Egg Color | Brown |
| Egg Size | Large |
| Estimated Number of Eggs Per Year | 180-240 |
| Likeliness to Brood Eggs/Raise Chicks | High |
Brahma Meat Production
| | |
| --- | --- |
| Dressed Weight Male | 7 lbs. |
| Dressed Weight Female | 5 ½ lbs. |
Brahma Climate Tolerance
Brahma Age to Maturity
| | |
| --- | --- |
| Number of Months to Reach Full Size | 5 Months |
| Number of Months to Start Egg Laying | 5 Months |
| Number of Weeks/Months to Reach Meat Harvest Size | 16 Weeks |
Brahma Size at Maturity
Origins of the Brahma Chicken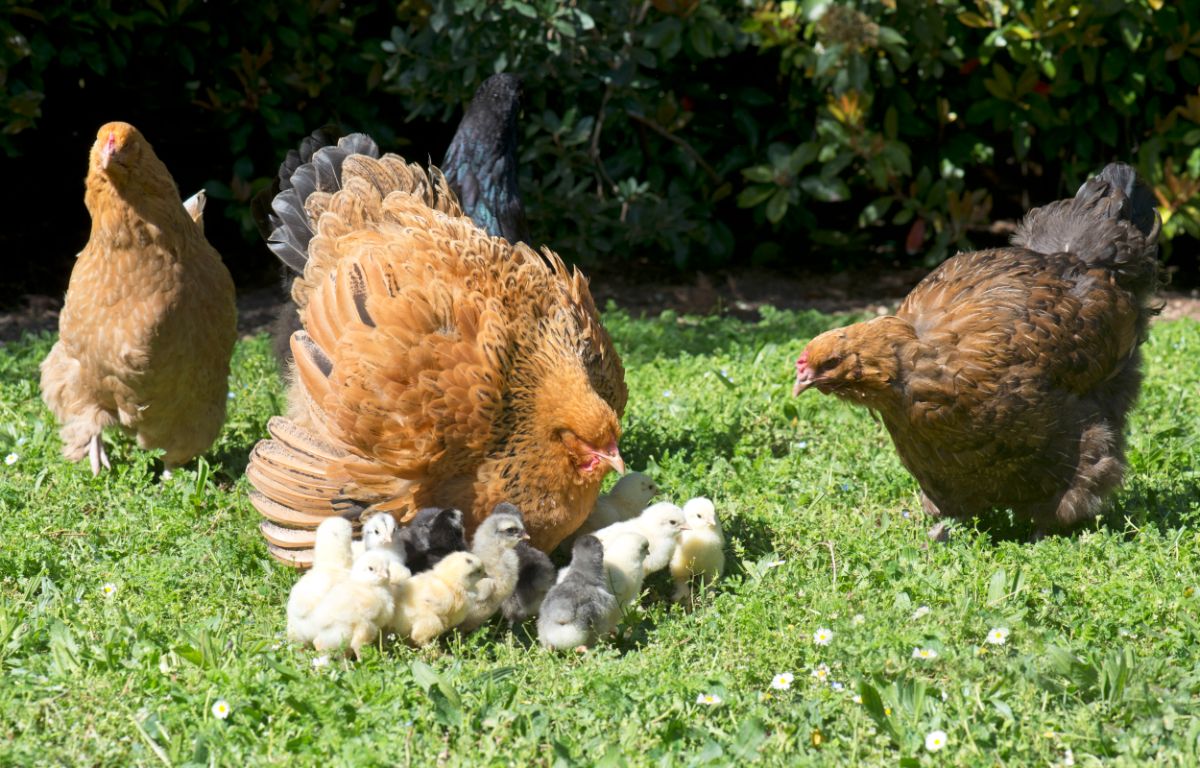 The Brahma's origins are a bit of a mystery, though they're believed to be related to the now-extinct Chittagong breed, which came from China via India.
The Brahma was developed in the United States and became established as a breed by 1850. It was originally called the Brahmaputra and is one of the first large breeds developed in America.
Some Things to Know About the Brahma Chicken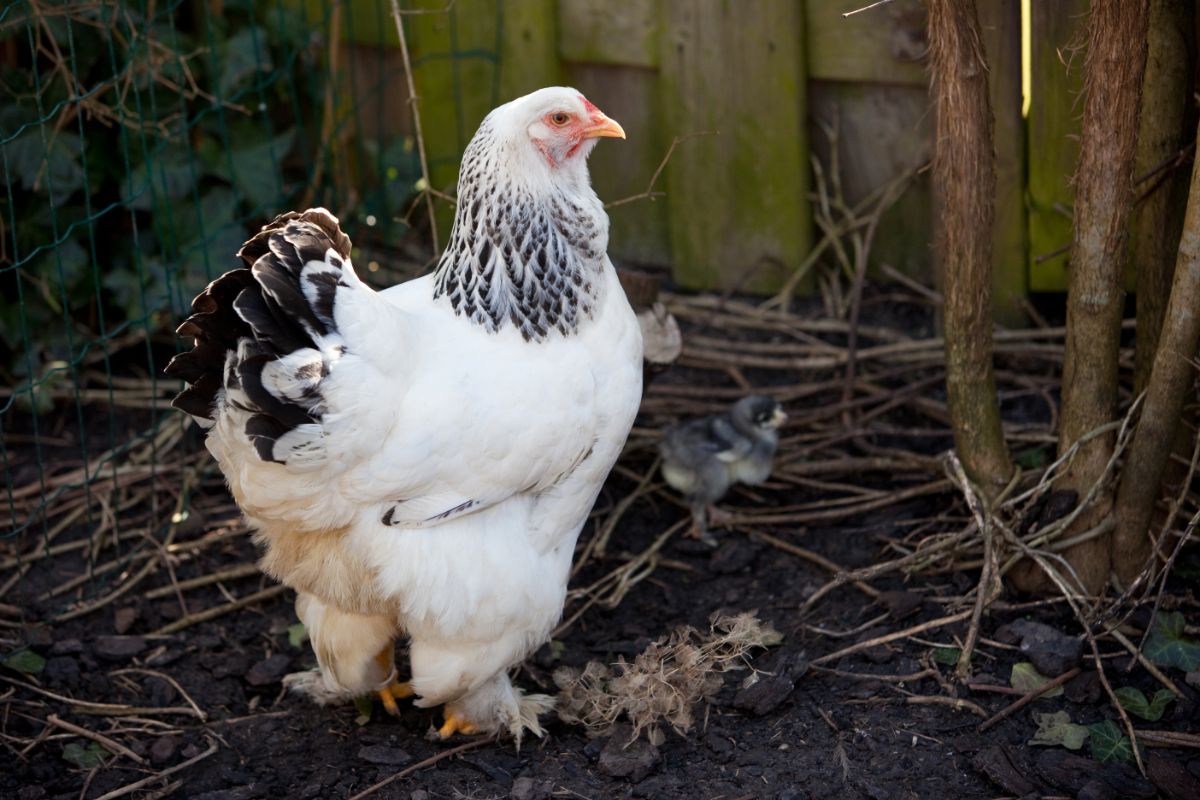 The Brahma is known for its large size (it can weigh up to 20 pounds) and its massive crest feathers that make it look like it has feathered legs. The males have long tail feathers that curl up over their back like a peacock's tail; females have short tails with no curl or fanning out at all. The head also has an unusual shape: round with small eyes and a pointed beak that curves downward slightly at its tip.
Brahmas are large, so they can take longer to mature than smaller breeds. Hens and roosters weigh between 8 and 12 pounds on average, but some Brahmas can get much larger. The most common color is black or red, but other colors like white or blue are also available.
The color of a Brahama chicken may be solid black or white, red or buff (a buff color is often referred to as "mottled"), or any combination of these colors. Most breeders will choose one color over another when selecting breeding stock; however, some breeders prefer "variety" birds (those having both mottled and solid colors).
How Easy is it to Keep Brahma Chickens?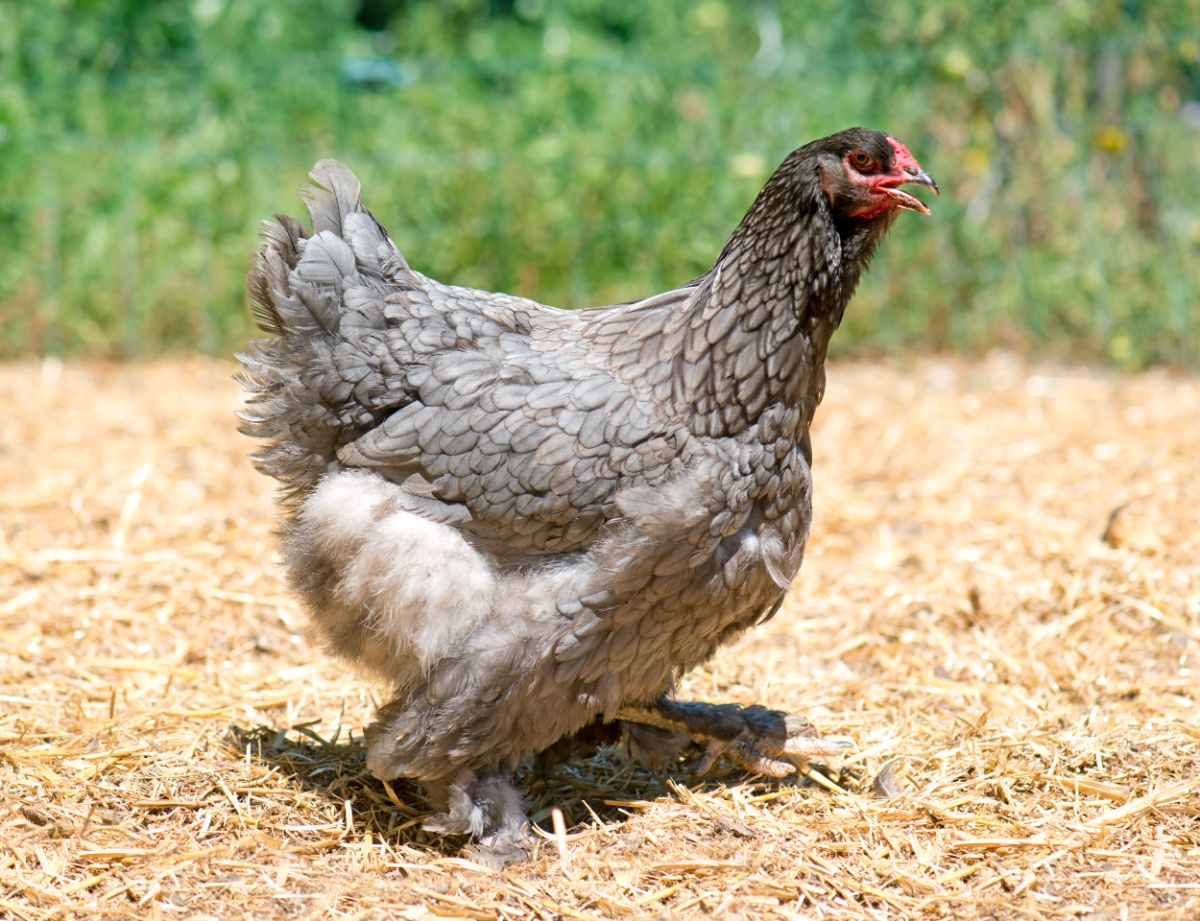 Brahma chickens, the largest of all chicken breeds, are docile giants with a calm temperament that makes them a good choice for beginners and families.
Brahmas are gentle giants: They're known for their large size and friendly nature. These traits make Brahma chickens ideal pets for children, as they are not flighty birds like some other breeds. Brahma chicks also have a slower growth rate than most chickens. These factors may make them more suitable for smaller properties or those who don't have much space to spare for their flock.
Brahmas were originally bred for meat production, and they're still grown today as efficient meat birds that gain weight quickly and efficiently. The ideal Brahmas are active foragers, eating a wide variety of food such as insects, seeds, grasses, and grains.
Brahma chickens thrive in small backyard flocks because they don't require much care to keep them happy and healthy. Brahma chickens are easy to keep and are an excellent choice for anyone who wants a friendly dual-purpose chicken.
Special Care and Considerations for Brahma Chickens
As with all birds with a single comb, frostbite can be an issue. When the temperature drops, you can help to protect their comb with a bit of vaseline.
Other than that, the Brahma is a friendly and easy-to-care-for chicken that makes a wonderful addition to your flock.