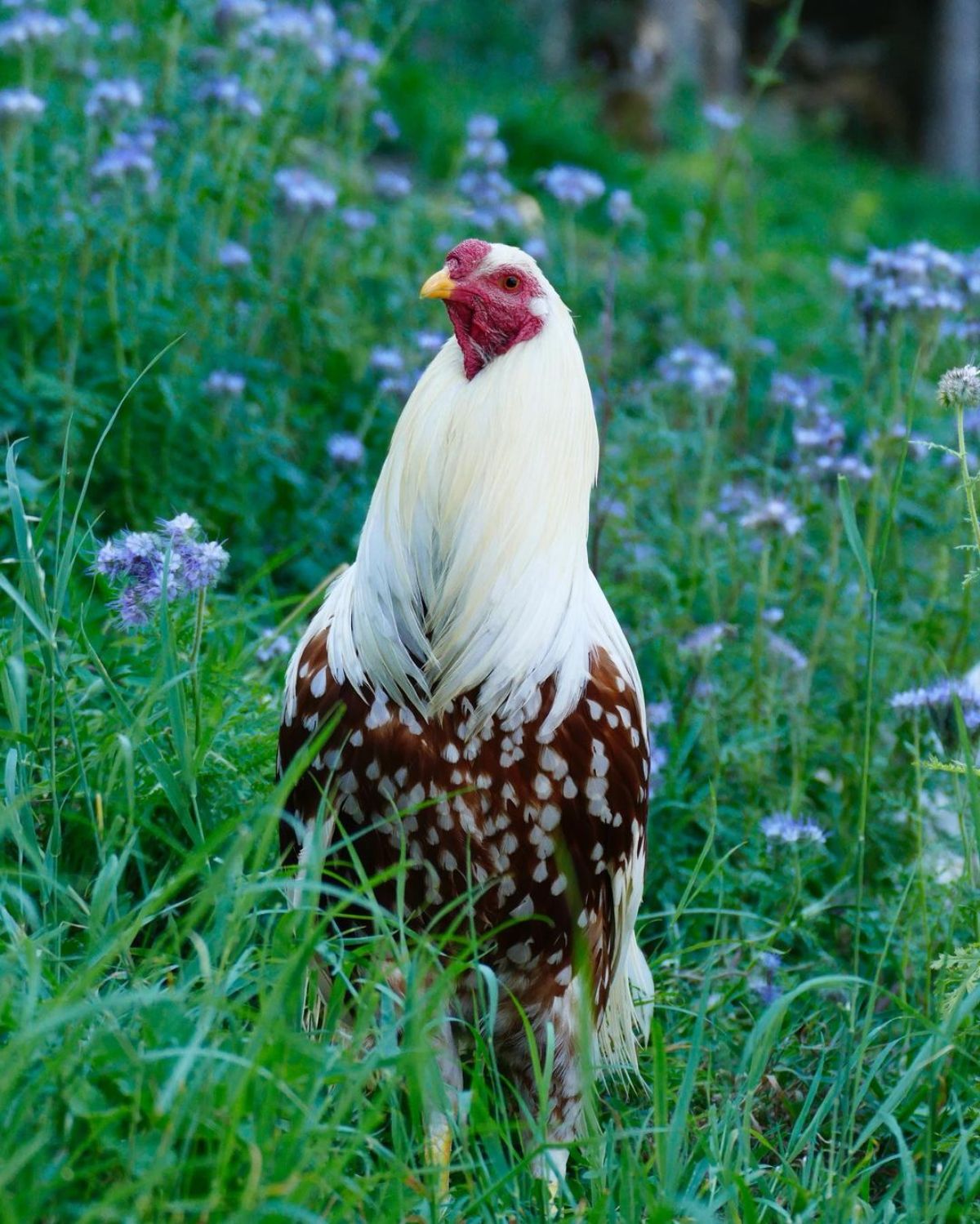 The Yokohama chicken is a rare breed that is raised for ornamental purposes. They are not generally raised for meat or egg production due to their small size. Hens only lay around 70 small, cream-colored eggs per year and go broody after laying about 12 eggs.
Jump to:
How to Buy Online Yokohama Chickens

Silver Duckwing Yokohama Chicks As low as: $5.50 - Read reviews
White Yokohama Chicks As low as: $5.50 - Read reviews
Red Shoulder Yokohama Chicks As low as: $5.50 - Read reviews
Yokohama Chicken Breed Quick Info
Yokohama Chicken Description
| | |
| --- | --- |
| Yokohama Type/Size: | Standard |
| Feather Color: | Red-Shouldered, White |
| Leg Type: | Clean |
| Leg Color: | Yellow |
| Skin Color: | White |
| Yokohama Ease of Raising/Keeping: | Easy |
| Yokohama Special Care Needs: | Yes |
| Is the Yokohama breed a common, rare, or protected breed of chicken? | Rare, "critical" status |
Yokohama Use
| | |
| --- | --- |
| Meat | No |
| Eggs | No |
| Dual Purpose | No |
| Yokohama Temperament: | Quiet, gentle, active |
| Yokohama Ability/Likelihood to Free Range: | Yes |
Yokohama Egg Production
| | |
| --- | --- |
| Egg Color | Cream |
| Egg Size | Small |
| Estimated Number of Eggs Per Year | 70 |
| Likeliness to Brood Eggs/Raise Chicks | Low |
Yokohama Meat Production
| | |
| --- | --- |
| Dressed Weight Male | N/A |
| Dressed Weight Female | N/A |
Yokohama Climate Tolerance
Yokohama Age to Maturity
| | |
| --- | --- |
| Number of Months to Reach Full Size | 6 Months |
| Number of Months to Start Egg Laying | 5 Months |
| Number of Weeks/Months to Reach Meat Harvest Size | N/A |
Yokohama Size at Maturity
Origins of Yokohama Chicken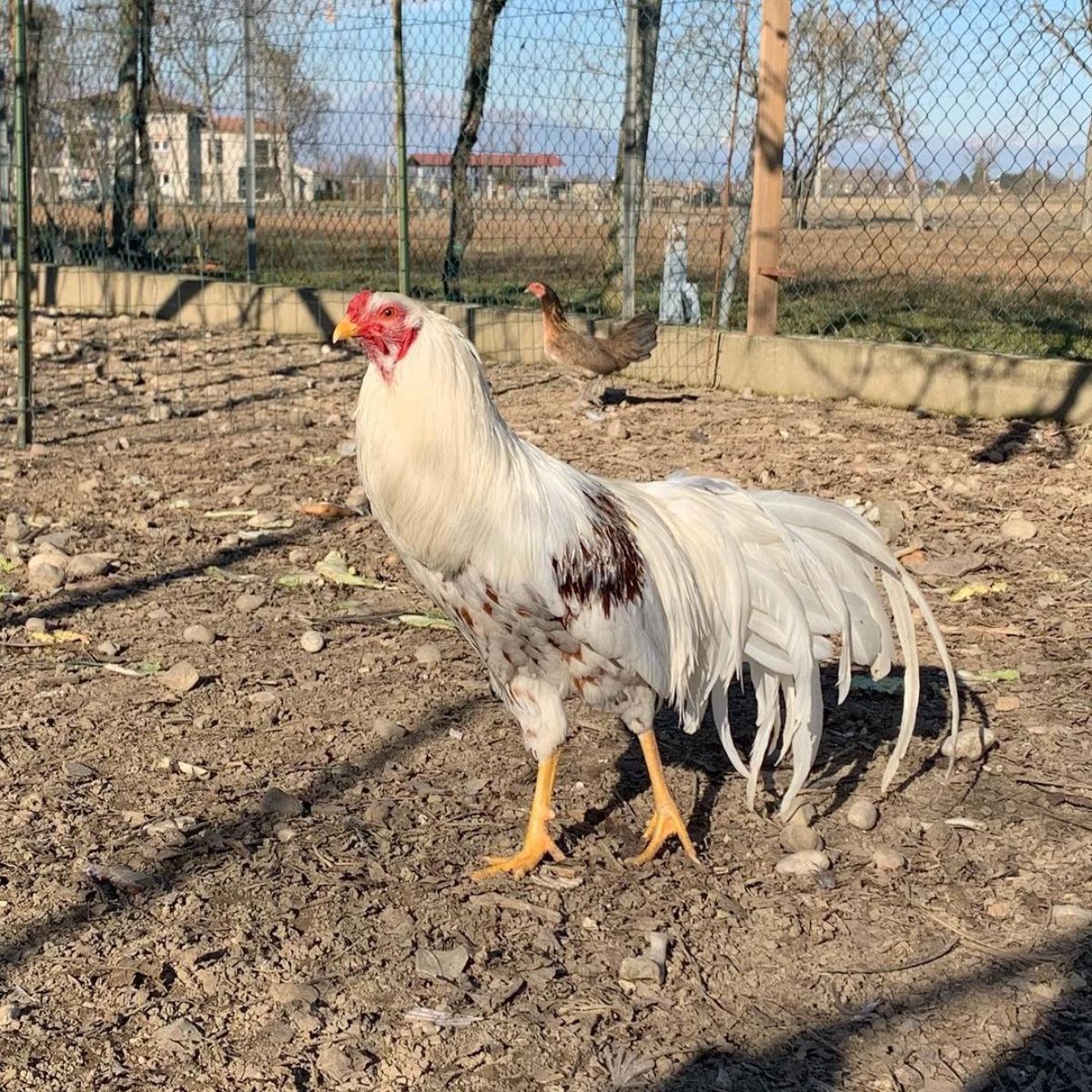 Yokohama chickens originated in Japan and were exported to European countries, including France and Germany, in the 1800s. However, the breed as it exists today is a German creation, as Hugo de Roi bred the long-tailed Japanese fowl that arrived in the 1800s to create the Yokohama breed.
The United Kingdom formed its Yokohama breeders club in 1904 after the characteristics of the breed were standardized. Today, the breed remains rare around the world and is raised mainly as an ornamental bird.
Some Things to Know About Yokohama Chicken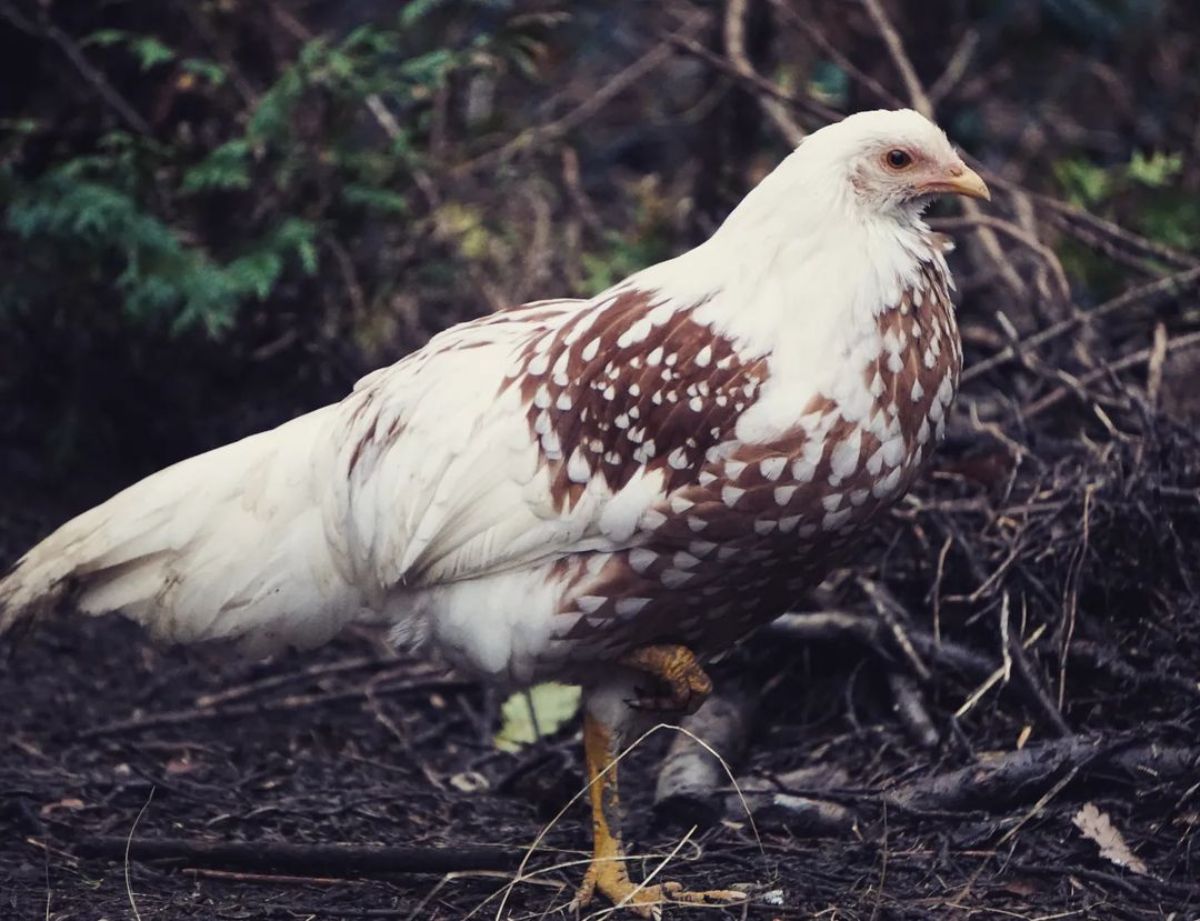 Yokohama roosters are characterized by their long saddle feathers and tails that can grow up to 3 feet in length. This breed comes in two recognized varieties, but the most unique is the red-shouldered Yokohama. The other variety is white.
These birds have a walnut-shaped comb, small or non-existent wattles, red-orange eyes, and yellow legs. They have a striking appearance and are a wonderful addition to any ornamental flock.
How Easy is it to Keep Yokohama Chickens?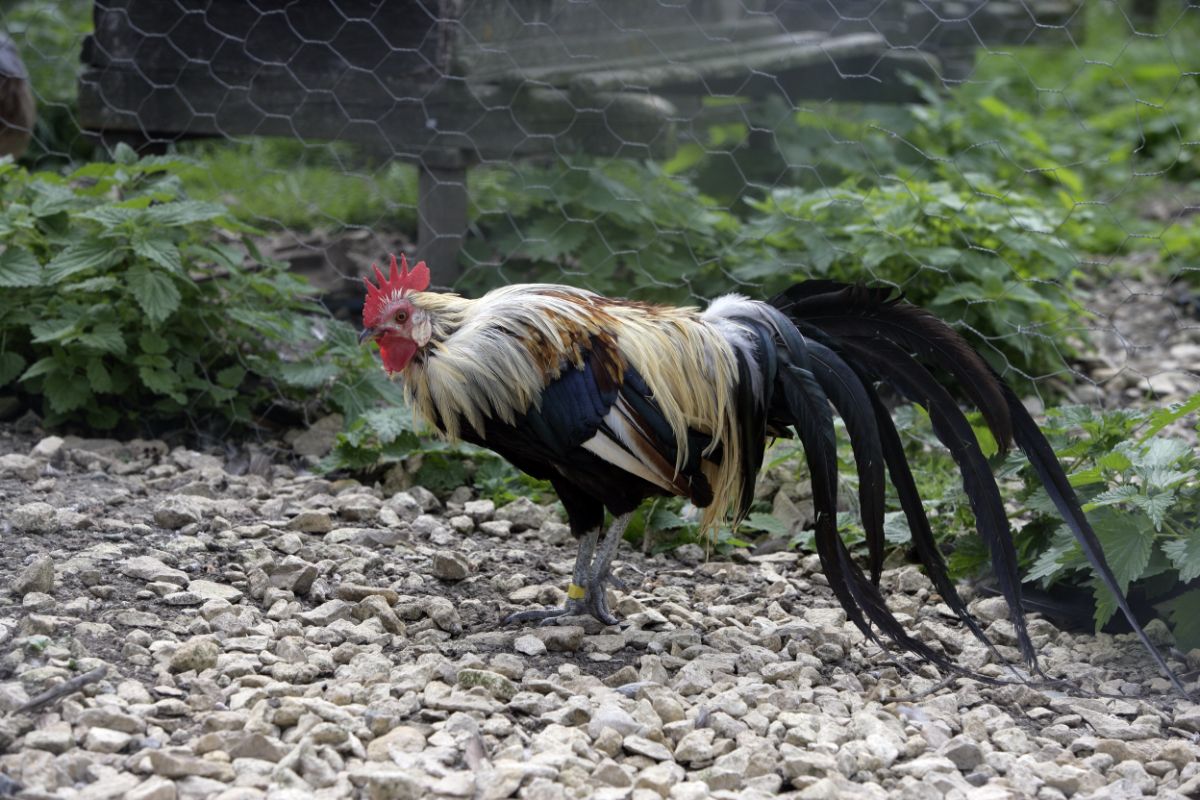 This breed has a calm, active disposition. They prefer to be in warm climates but can withstand the cold. Hens do well in a mixed flock, but roosters should not be kept with roosters of other assertive breeds, as they can become aggressive. Yokohamas do well in confinement but thrive in a free-range environment where they can forage and roam.
Overall, they are easy to care for and hardy, making them ideal for beginner chicken owners and experienced ones alike.
Special Care and Considerations for Yokohama Chickens
Due to their walnut-shaped comb and almost non-existent wattles, this breed is not prone to developing frostbite. They are a hardy, healthy breed that is not prone to any major health issues.
However, chicks require a high-protein diet while their tails grow.