This heritage breed is one of the most popular breeds in the United States for backyard owners and homesteaders. Wyandottes have been bred to be dual purpose, which makes them perfect for smaller farming operations.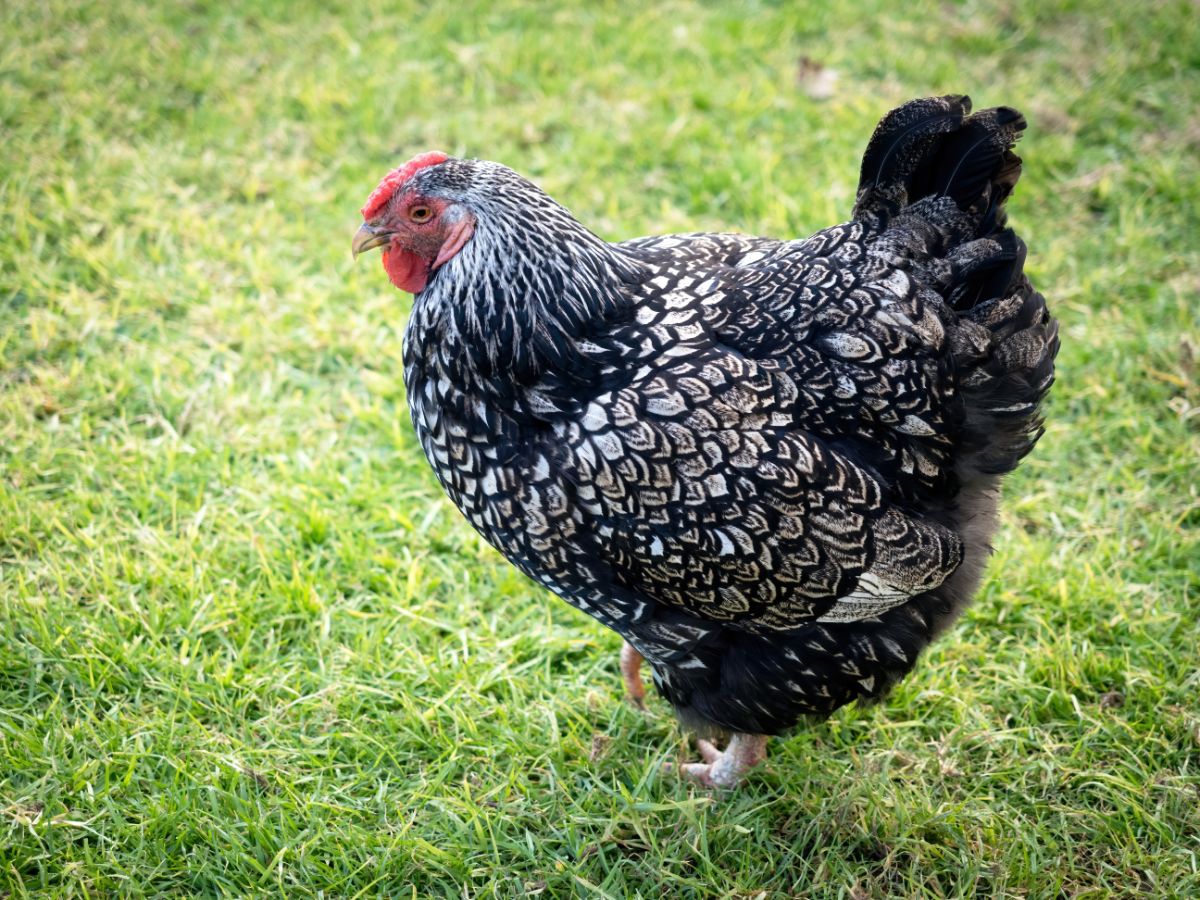 They are hardy, sturdy birds that are good egg producers and are easy to care for. They have beautiful black-edged feathers that give them a "laced" look, and because of this, they are popular for 4H projects and exhibitions.
Jump to:
Wyandotte Chicken Breed Quick Info
Wyandotte Chicken Description
| | |
| --- | --- |
| Wyandotte Type/Size: | Standard |
| Feather Color: | Varies |
| Leg Type: | Non-Feathered |
| Leg Color: | Yellow |
| Skin Color: | Yellow |
| Wyandotte Ease of Raising/Keeping: | Easy |
| Wyandotte Special Care Needs: | No |
| Is the Wyandotte breed a common, rare, or protected breed of chicken? | Protected |
Wyandotte Use
| | |
| --- | --- |
| Meat | Yes |
| Eggs | Yes |
| Dual Purpose | Yes |
| Wyandotte Temperament: | Calm, docile |
| Wyandotte Ability/Likelihood to Free Range: | Yes |
Wyandotte Egg Production
| | |
| --- | --- |
| Egg Color | Brown |
| Egg Size | Medium-Large |
| Estimated Number of Eggs Per Year | 200 |
| Likeliness to Brood Eggs/Raise Chicks | Medium |
Wyandotte Meat Production
| | |
| --- | --- |
| Dressed Weight Male | 6 lbs. |
| Dressed Weight Female | 4 ½ lbs. |
Wyandotte Climate Tolerance
Wyandotte Age to Maturity
| | |
| --- | --- |
| Number of Months to Reach Full Size | 5 Months |
| Number of Months to Start Egg Laying | 5 Months |
| Number of Weeks/Months to Reach Meat Harvest Size | 4-6 Months |
Wyandotte Size at Maturity
| | |
| --- | --- |
| Male | 8 ½ lbs. |
| Female | 6 ½ lbs. |
Origins of the Wyandotte Chicken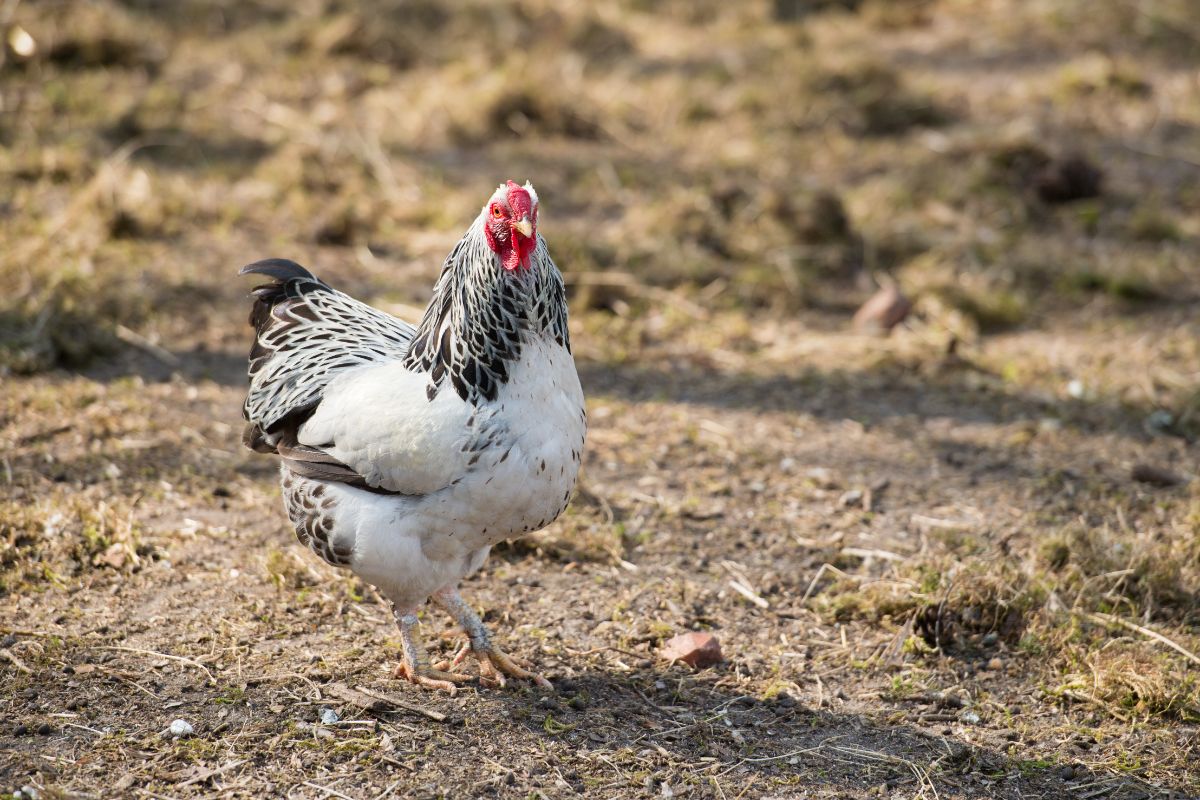 The Wyandotte chicken originated in upstate New York during the 19th century. They were first called American Sebrights, but then the name was changed to Wyandotte after the Native American tribe located in the area they were first bred in.
The Silver Laced Wyandotte was the first color to be bred and recognized. From there, the Gold Laced Wyandotte was developed in Wisconsin, and other colors soon followed.
What to Know About the Wyandotte Chicken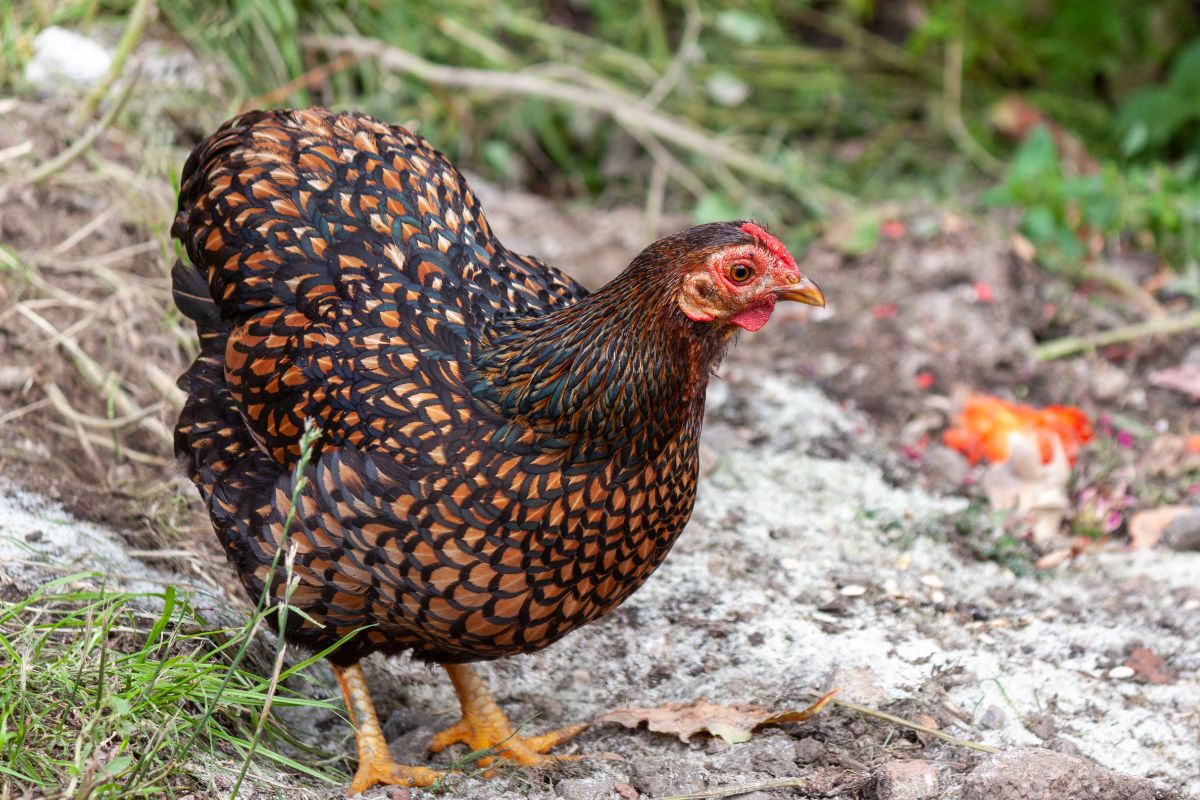 Wyandottes are some of the most beautiful chickens around. Each color has a striking pattern - for example, the Silver Laced Wyandotte has silver-white feathers that are laced with glossy greenish-black edging.
These are large, heavy chickens, which makes them perfect for meat production as well as egg laying. They are described as broad-breasted with a wide frame. They have a rose-type comb, which aids in preventing frostbite during the winter.
How Easy is it to Keep Wyandotte Chickens?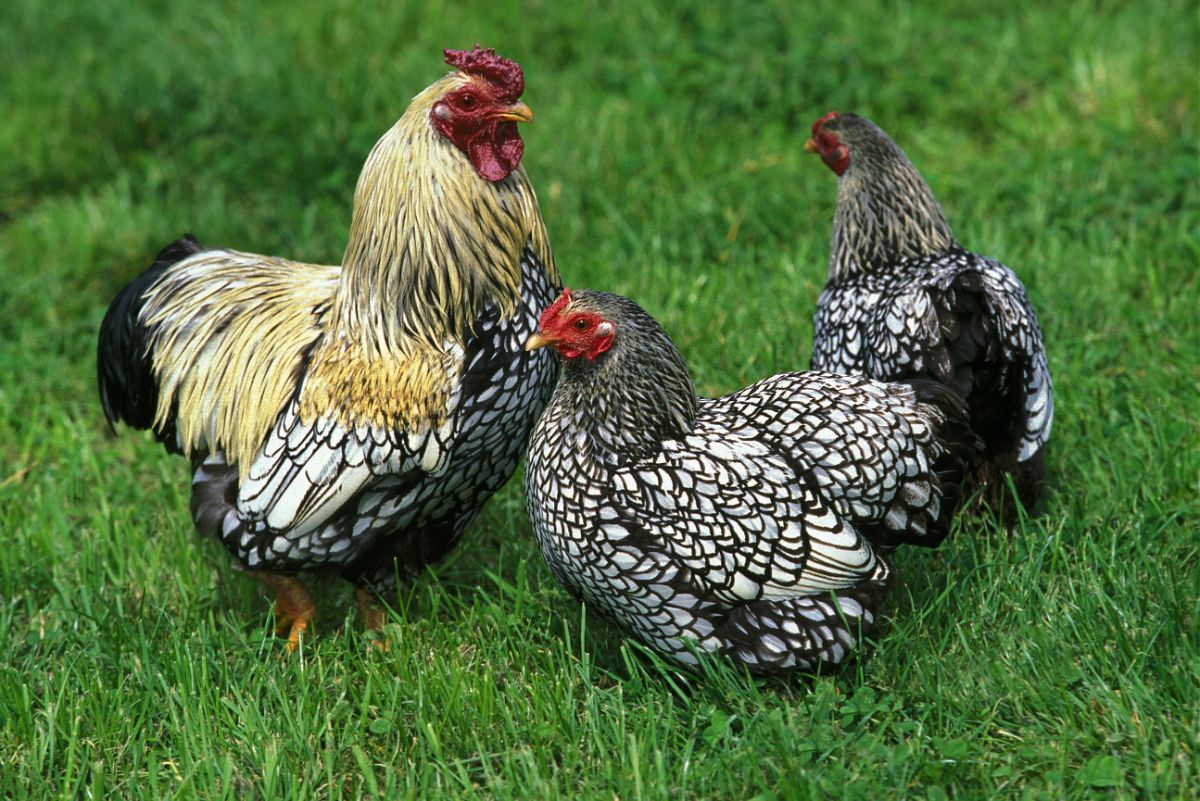 Wyandotte chickens are hardy and easy to care for, especially in cold weather. Since they were bred in upstate New York and Wisconsin, they have a heavy feather covering that makes them an ideal breed for colder climates.
They are also flexible when it comes to housing. They will thrive whether they are kept in a coop and run or allowed to roam free-range. They have a calm demeanor and tend to move slowly as they wander and search for food.
Wyandottes also have a very long lifespan. They can live up to 6-12 years if they are taken care of and allowed to die naturally.
Special Care and Considerations for Wyandotte Chickens
The Wyandotte is one hardy breed. They can survive in the bitter cold of winter and the heat of summer (provided they have access to shade and water), and they have virtually no common health issues.
The only thing to consider, especially if you live close to neighbors, is that Wyandottes are known to be noisy. Otherwise, they are well-suited for backyard flocks and homesteads. These chickens are a beautiful dual-purpose breed that are easy to care for and perfect for beginners and experienced chicken owners alike.