The White Rock breed is a rockstar when it comes to egg-laying. They will lay all year round, even in the dead of winter. Hens produce a good-sized brown egg and rarely go broody.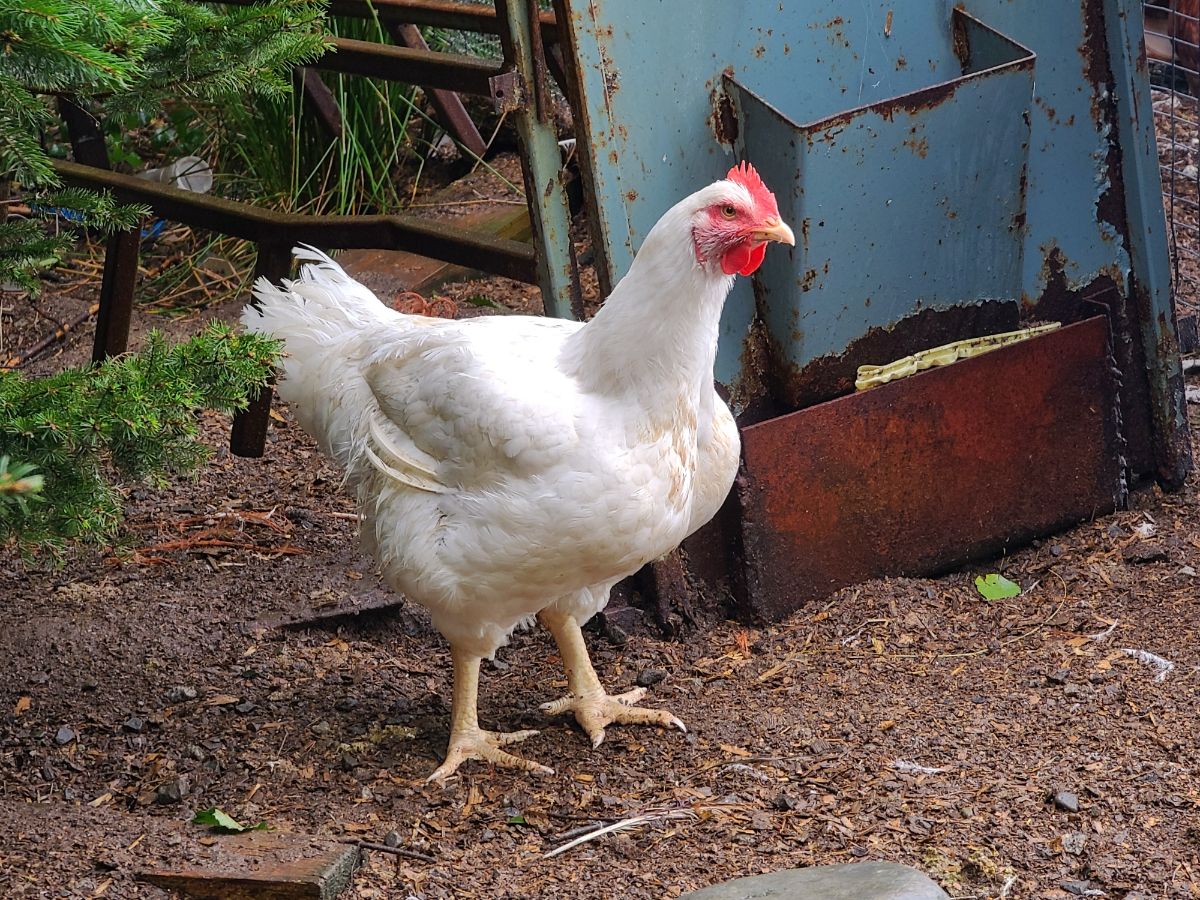 The breed is dual-purpose, which means it can be used for both egg and meat production. White Rocks grow quickly and have easy-to-dress feathers and golden yellow skin, making them fine meat birds.
Jump to:
How to Buy Online White Rock Chickens

White Rock Chicks As low as: $2.55 - Read reviews
White Rock Hatching Eggs As low as: $3.84 - Read reviews
White Rock Chicken Breed Quick Info
White Rock Chicken Description
| | |
| --- | --- |
| White Rock Type/Size: | Standard |
| Feather Color: | White |
| Leg Type: | Clean |
| Leg Color: | Yellow |
| Skin Color: | Yellow |
| White Rock Ease of Raising/Keeping: | Easy |
| White Rock Special Care Needs: | No |
| Is the White Rock breed a common, rare, or protected breed of chicken? | Rare, "recovering" status |
White Rock Use
| | |
| --- | --- |
| Meat | Yes |
| Eggs | Yes |
| Dual Purpose | Yes |
| White Rock Temperament: | Gentle, friendly |
| White Rock Ability/Likelihood to Free Range: | Yes |
White Rock Egg Production
| | |
| --- | --- |
| Egg Color | Brown |
| Egg Size | Large |
| Estimated Number of Eggs Per Year | 200 |
| Likeliness to Brood Eggs/Raise Chicks | Low |
White Rock Meat Production
| | |
| --- | --- |
| Dressed Weight Male | 6 ¼ lbs. |
| Dressed Weight Female | 5 lbs. |
White Rock Climate Tolerance
| | |
| --- | --- |
| Heat | Excellent |
| Cold | Excellent |
White Rock Age to Maturity
| | |
| --- | --- |
| Number of Months to Reach Full Size | 5 Months |
| Number of Months to Start Egg Laying | 5 Months |
| Number of Weeks/Months to Reach Meat Harvest Size | 16 Weeks |
White Rock Size at Maturity
Origins of the White Rock Chicken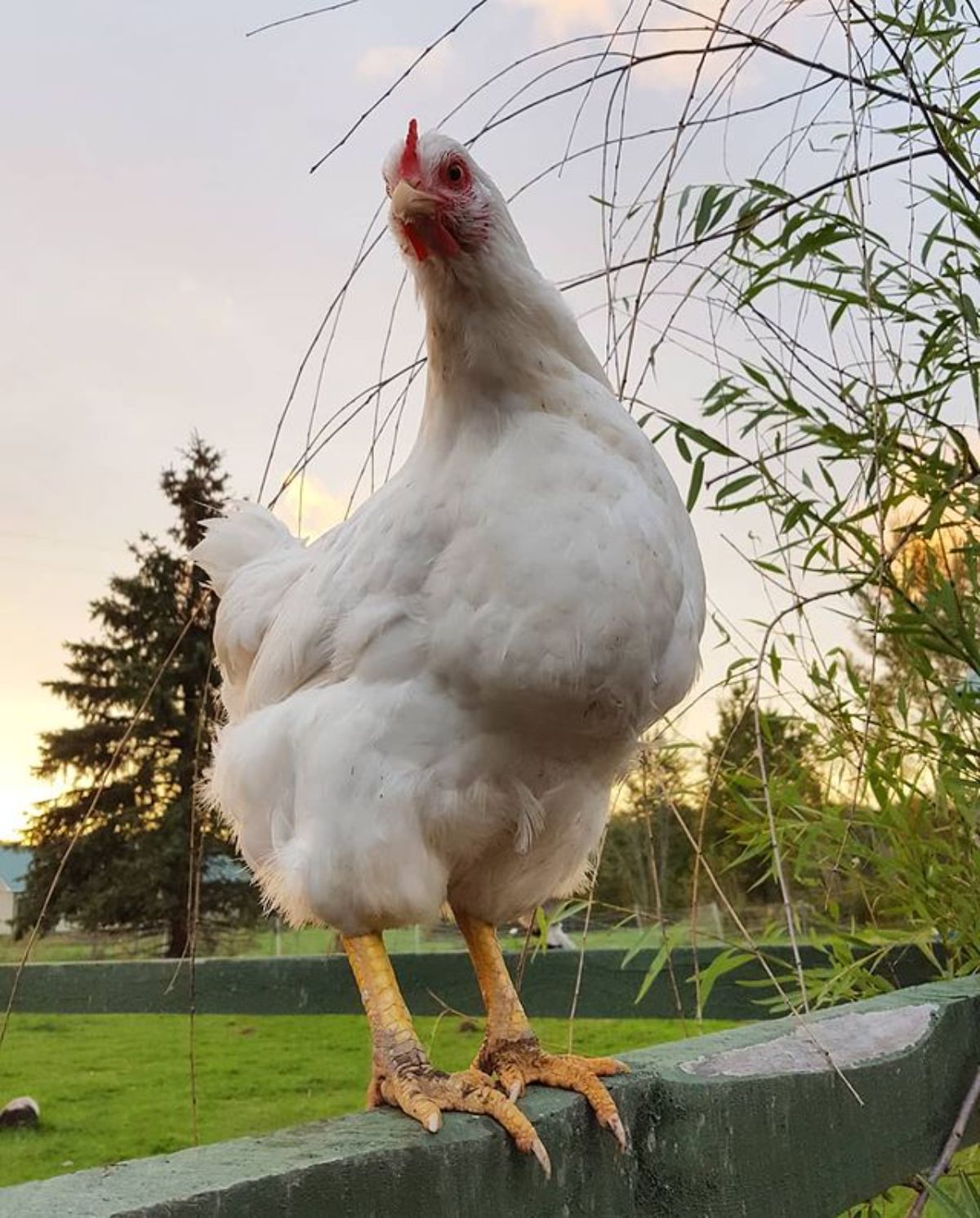 This classic American breed originated in Massachusetts and was named after the Plymouth Rock chicken breed. In fact, it is a variety of this very breed.
They have been around for over one hundred years and have been a staple on American farms for just as long.
Some Things to Know About the White Rock Chicken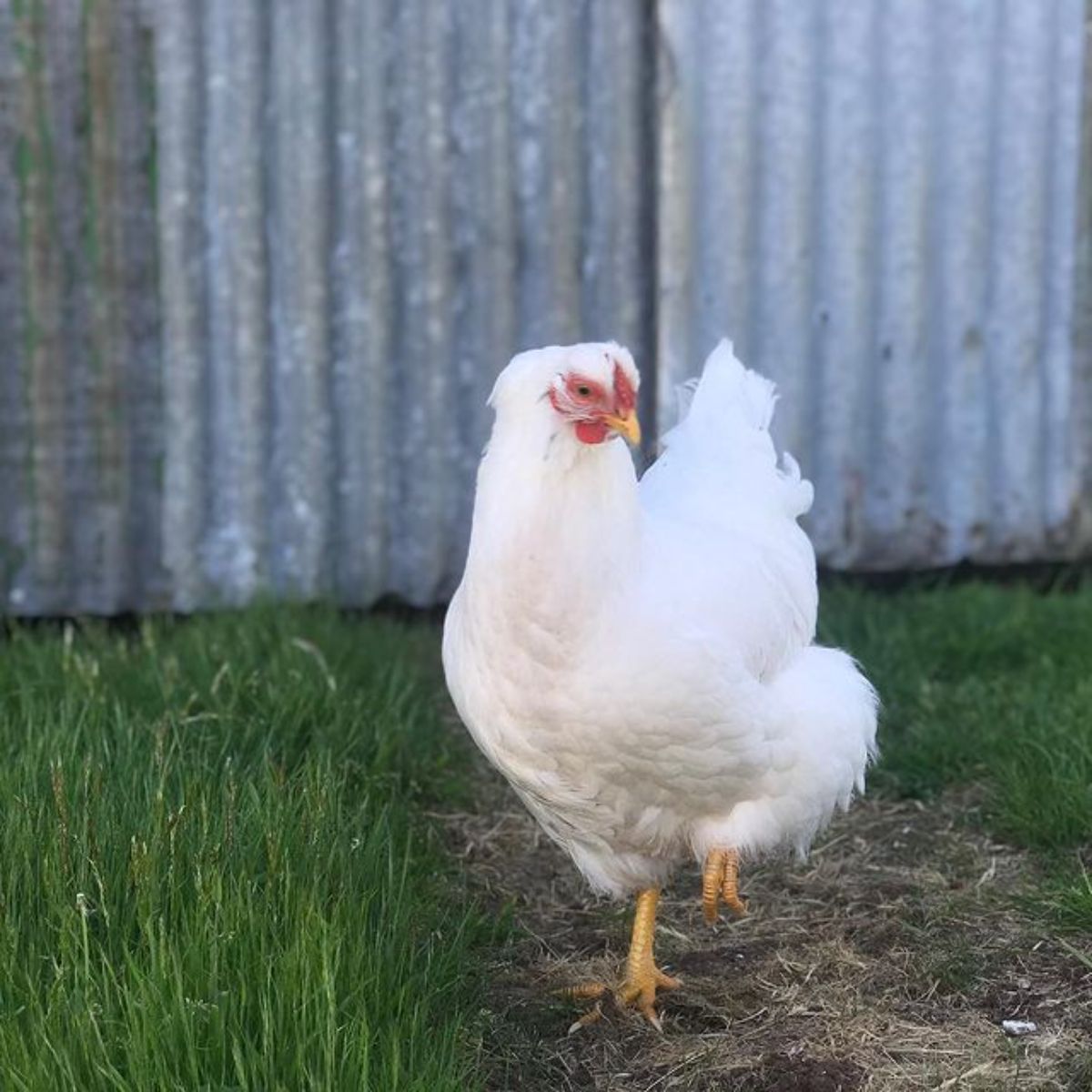 This breed is large, with hens weighing up to 7 lbs and roosters weighing up to 9 lbs. They have uniform white plumage, with yellow legs and skin, and a classic red wattle and comb.
Their feathers tend to be fluffy and make them look bigger than they actually are.
How Easy is it to Keep White Rock Chickens?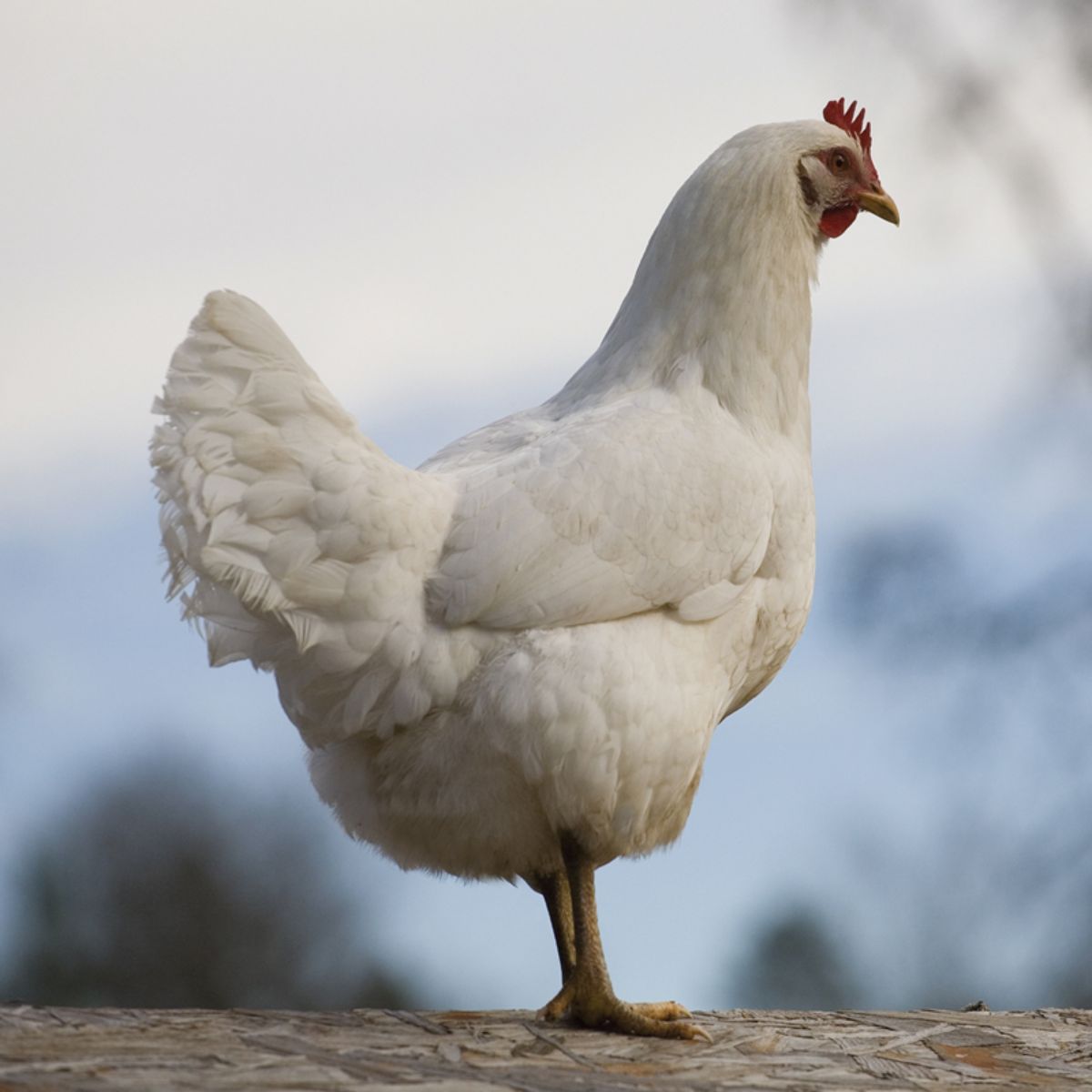 The White Rock chicken is a natural forager and, as such, excels as a free-range bird. However, there is one exception to this: their white color. This makes them stand out to predators. And due to their large size, they cannot fly very well to get away from them.
When it comes to their personality, these birds are known to be friendly and docile. They make a great pet or show chickens and are an excellent choice for backyard chicken owners and homesteaders alike.
They enjoy being around people, especially if they were raised around humans.
Special Care and Considerations for White Rock Chickens
As with all birds with a single comb, frostbite can be an issue. When the temperature drops, you can help to protect their comb with a bit of vaseline.
Another thing to be aware of is their gentle nature. This breed can be bullied by more aggressive breeds in the flock. They do best when paired with similar-tempered birds.
Other than that, they are an exceptionally healthy, hardy breed!