The Welsummer breed of chicken hails from Holland. They are known for their beautiful dark brown eggs. Hens are not prone to going broody, so if you're planning on raising chicks, this is not the best breed to use.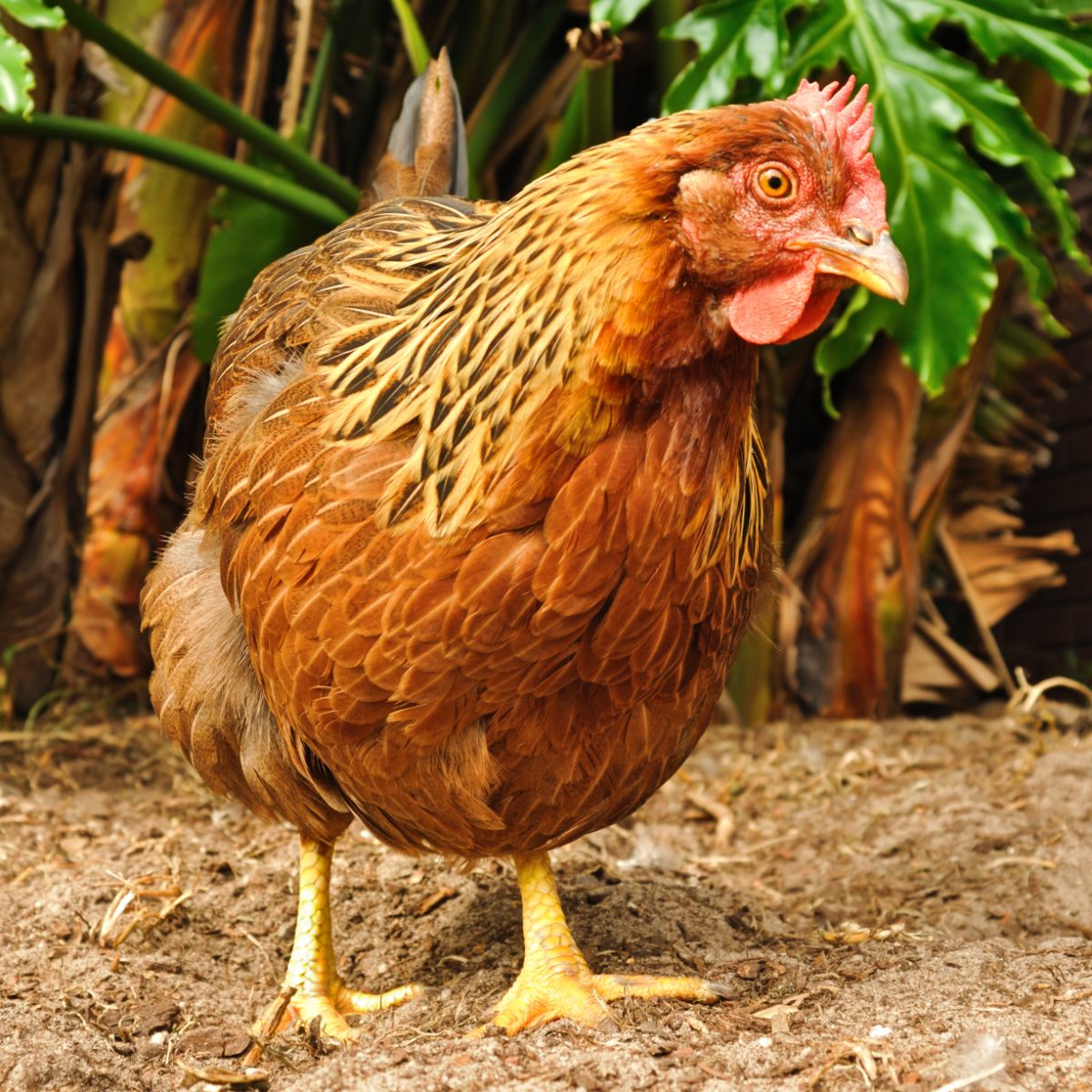 The Welsummer is a true dual-purpose breed, which means that they can be used for both egg and meat production. This makes them an excellent choice for small homesteaders and producers.
However, hens will stop (or at least decline) egg production over the winter months.
Jump to:
How to Buy Online Welsummer Chickens

Welsummer Chicks As low as: $3.90 - Read reviews
Welsummer Chicken Breed Quick Info
Welsummer Chicken Description
| | |
| --- | --- |
| Welsummer Type/Size: | Standard |
| Feather Color: | Golden-brown or reddish-brown |
| Leg Type: | Clean |
| Leg Color: | Yellow |
| Skin Color: | Yellow |
| Welsummer Ease of Raising/Keeping: | Easy |
| Welsummer Special Care Needs: | No |
| Is the Welsummer breed a common, rare, or protected breed of chicken? | Heritage, common |
Welsummer Use
| | |
| --- | --- |
| Meat | Yes |
| Eggs | Yes |
| Dual Purpose | Yes |
| Welsummer Temperament: | Gentle, docile |
| Welsummer Ability/Likelihood to Free Range: | Yes |
Welsummer Egg Production
| | |
| --- | --- |
| Egg Color | Brown |
| Egg Size | Large |
| Estimated Number of Eggs Per Year | 160-250 |
| Likeliness to Brood Eggs/Raise Chicks | Low |
Welsummer Meat Production
| | |
| --- | --- |
| Dressed Weight Male | 4 ¼ lbs. |
| Dressed Weight Female | 3 ½ lbs. |
Welsummer Climate Tolerance
| | |
| --- | --- |
| Heat | Excellent |
| Cold | Excellent |
Welsummer Age to Maturity
| | |
| --- | --- |
| Number of Months to Reach Full Size | 5 Months |
| Number of Months to Start Egg Laying | 5 Months |
| Number of Weeks/Months to Reach Meat Harvest Size | 16 Weeks |
Welsummer Size at Maturity
Origins of the Welsummer Chicken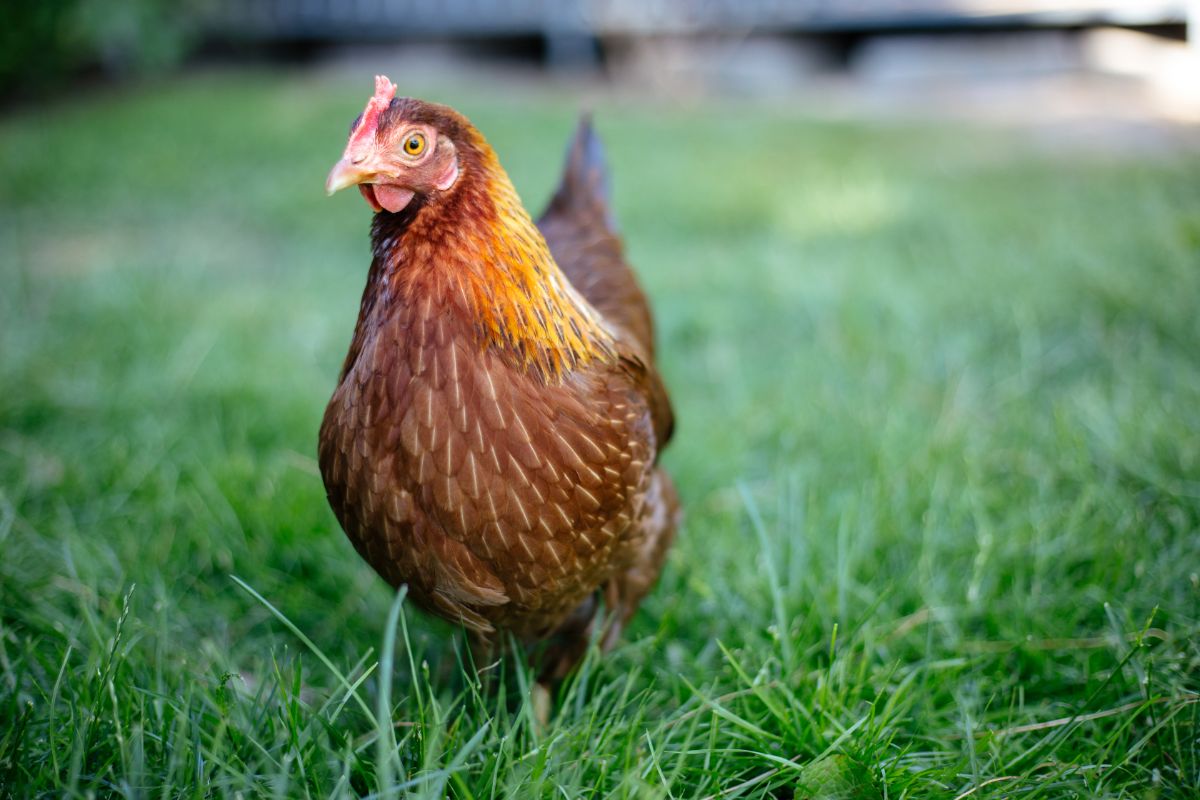 The Welsummer chicken originated in Holland less than one hundred years ago. They were created in the village of Welsum in the Netherlands in the early 20th century. They were bred to be solid dual-purpose birds.
They soon made their way over to England in 1927, then a year later were exported to the United States.
Today, they are quite popular in England and Australia but have yet to take root in the United States.
Some Things to Know About the Welsummer Chicken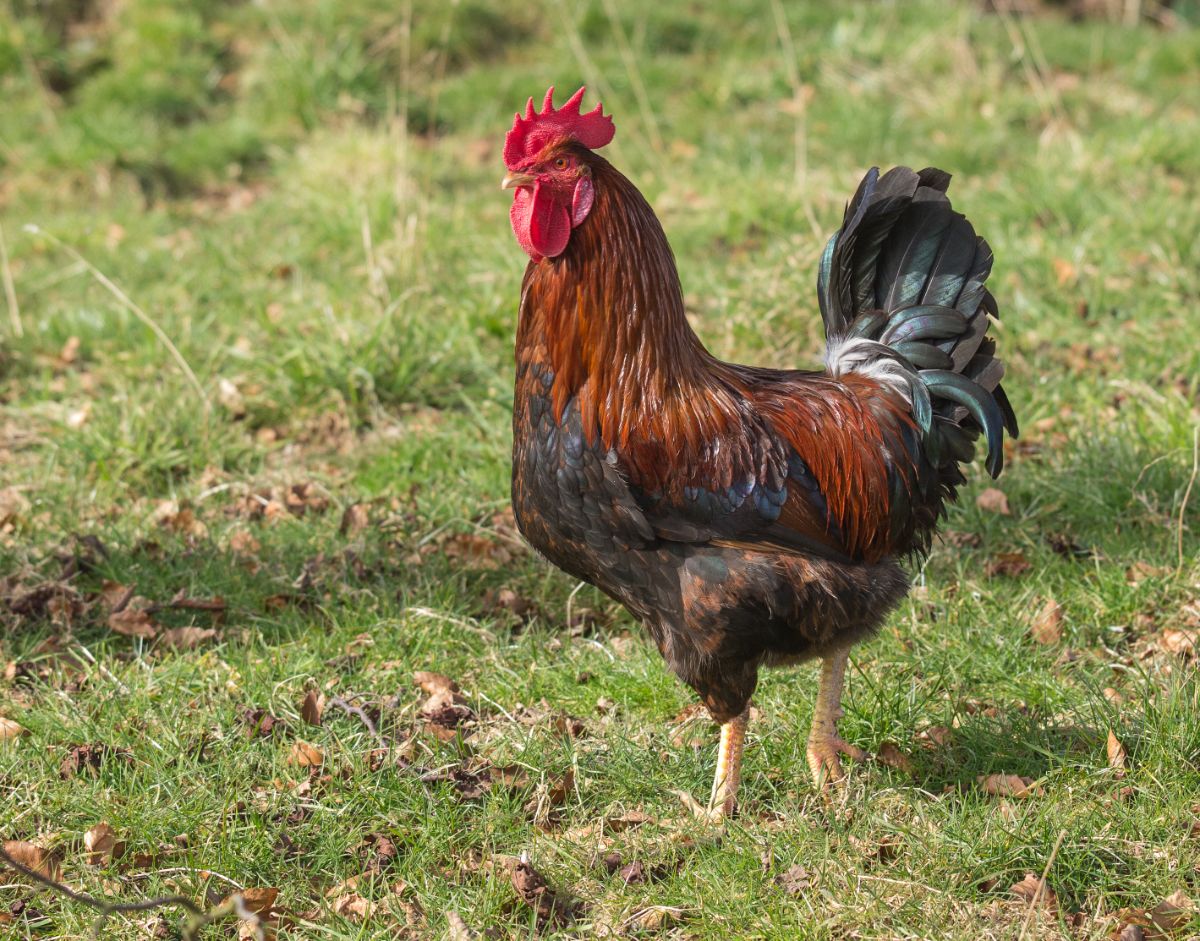 The appearance of male and female Welsummer chickens is quite different. Roosters have golden brown feathering around their head, neck, and saddle area. Their back and wings are a light reddish-brown color. Hens, on the other hand, are all reddish-brown with black stippling and a lighter shaft.
This breed has a single comb with five points and clean yellow legs, and yellow skin. They have four toes on each foot.
How Easy is it to Keep Welsummer Chickens?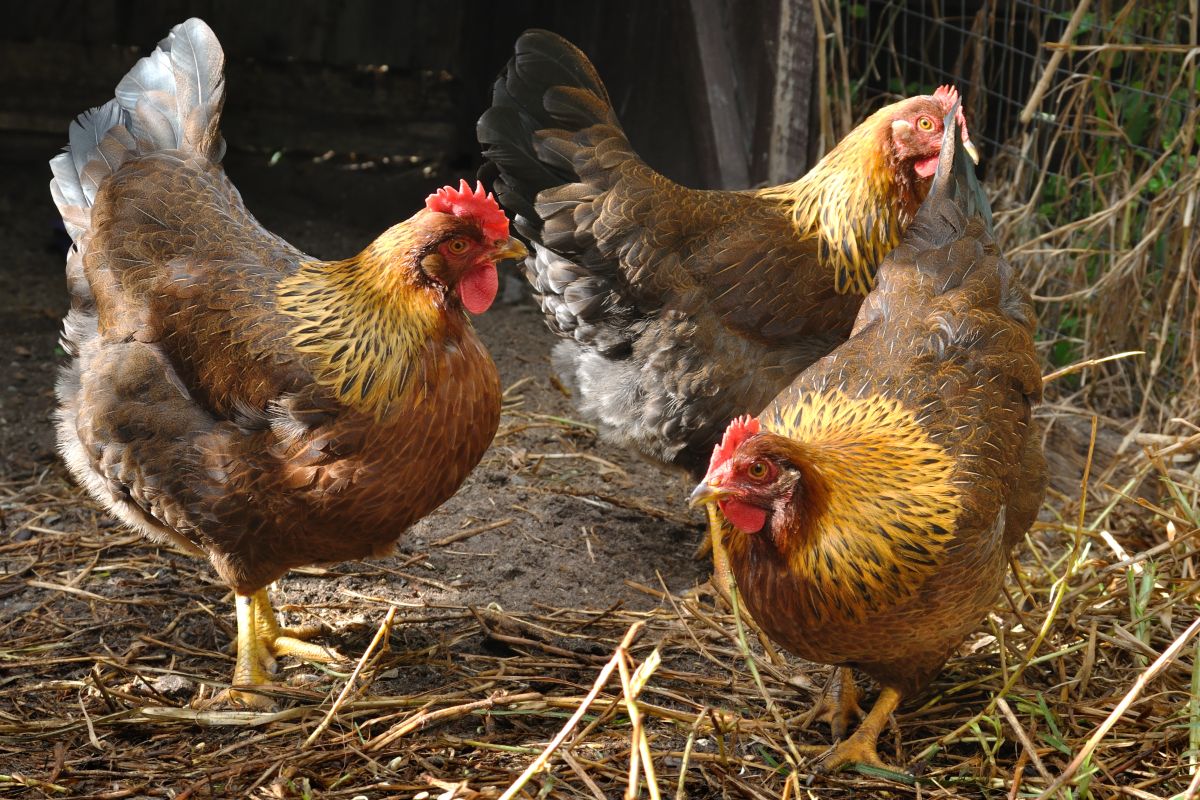 Welsummers are docile, calm birds, making them excellent pets and show birds. They are a great choice for beginner and backyard chicken owners.
Their friendly nature makes them great at being around children, and they tend to love human interaction.
They are both cold and heat-tolerant. They are one of the few breeds that can thrive in almost any climate.
Welsummers are not great flyers, so if they are free-range, be sure to keep an eye out for predators. Your flock will not be able to fly away to escape them. They are excellent foragers, though they can be on the noisier side.
Special Care and Considerations for Welsummer Chickens
As with all birds with a single comb, frostbite can be an issue. When the temperature drops, you can help to protect their comb with a bit of vaseline.