The Vorwerk chicken is a rare breed that was almost lost after World War II. They are excellent foragers and do well in farmyards and smaller areas.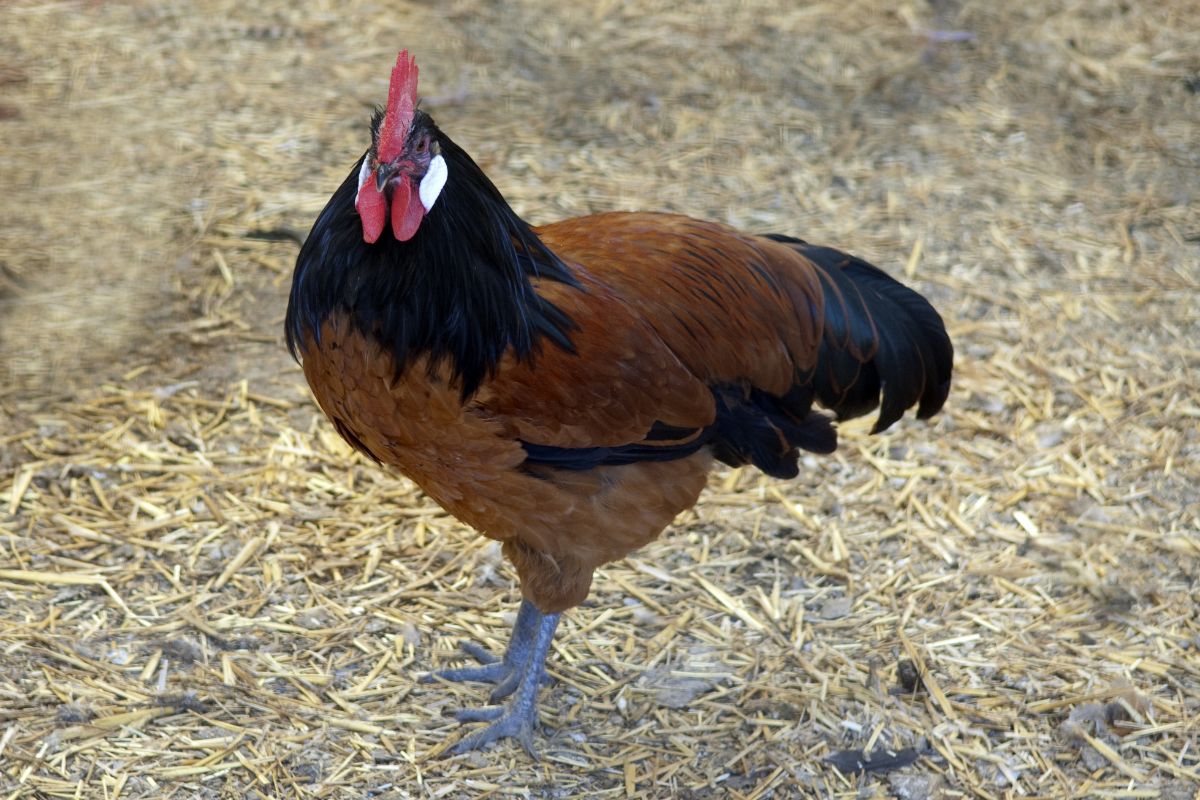 Hens lay a good number of tinted, medium-sized eggs and continue to lay through the winter. They can live for five to ten years if cared for properly.
Jump to:

Vorwerk Chicken Breed Quick Info
Vorwerk Chicken Description
| | |
| --- | --- |
| Vorwerk Type/Size: | Standard |
| Feather Color: | Black and Gold |
| Leg Type: | Clean |
| Leg Color: | Slate Blue |
| Skin Color: | White |
| Vorwerk Ease of Raising/Keeping: | Easy |
| Vorwerk Special Care Needs: | Yes |
| Is the Vorwerk breed a common, rare, or protected breed of chicken? | Rare |
Vorwerk Use
| | |
| --- | --- |
| Meat | Yes |
| Eggs | Yes |
| Dual Purpose | Yes |
| Vorwerk Temperament: | Friendly, tame, active |
| Vorwerk Ability/Likelihood to Free Range: | Yes |
Vorwerk Egg Production
| | |
| --- | --- |
| Egg Color | Tinted |
| Egg Size | Medium |
| Estimated Number of Eggs Per Year | 190 |
| Likeliness to Brood Eggs/Raise Chicks | Low |
Vorwerk Meat Production
| | |
| --- | --- |
| Dressed Weight Male | 4.25 lbs |
| Dressed Weight Female | 3.5 lbs |
Vorwerk Climate Tolerance
Vorwerk Age to Maturity
| | |
| --- | --- |
| Number of Months to Reach Full Size | 8 Months |
| Number of Months to Start Egg Laying | 8 Months |
| Number of Weeks/Months to Reach Meat Harvest Size | 7-8 Months |
Vorwerk Size at Maturity
Origins of Vorwerk Chicken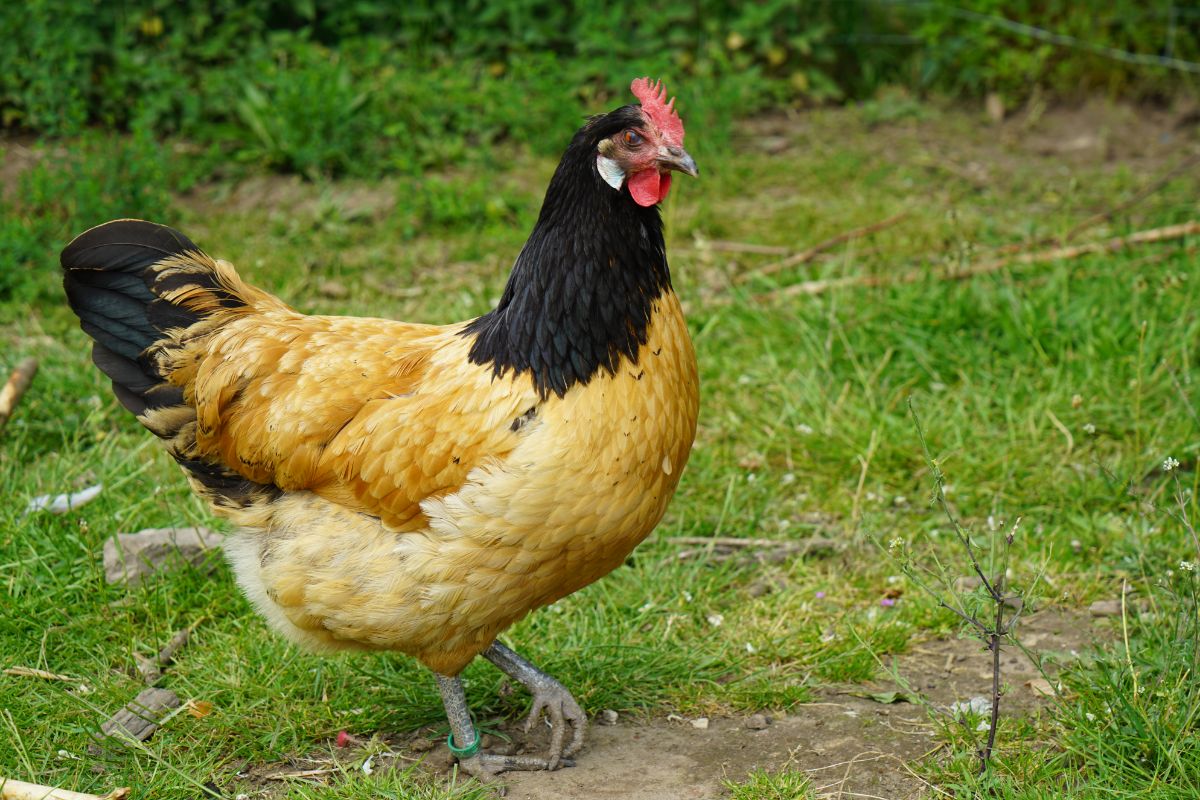 The Vorwerk chicken originated in Hamburg, Germany, around 1900. It was developed by the German breeder Oskar Vorwerk, who developed them as utility birds. They were first shown in 1912 and are thought to have resulted from crossing Lakenvelders, Orpingtons, Ramelslohers, and Andalusians.
They almost went extinct after World War II, but made a comeback later in the 20th century. However, they remain rare today, especially outside of Germany.
Some Things to Know About Vorwerk Chicken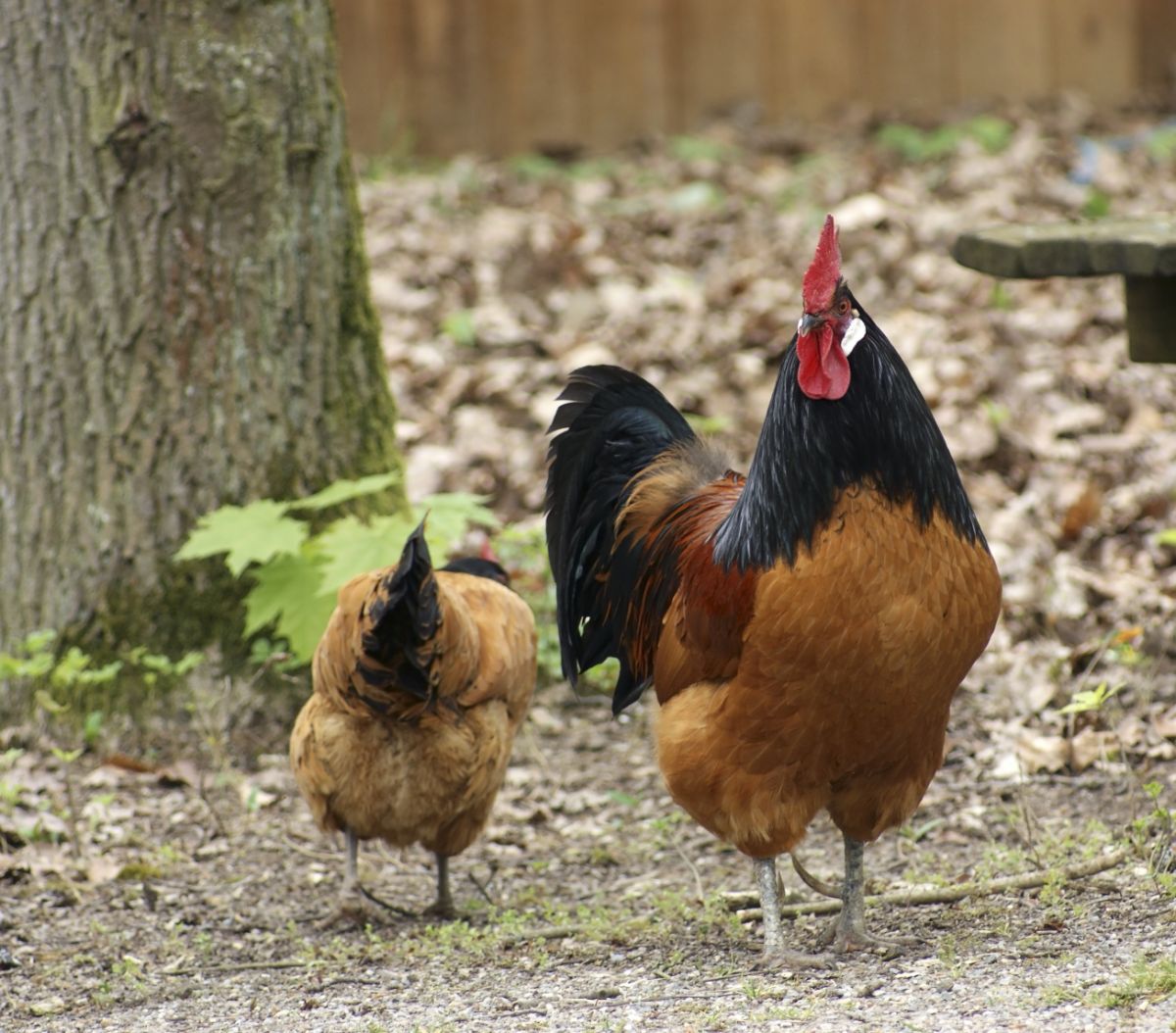 This breed is powerful and compact, with broad backs and a deep, rounded breast. Their heads are broad and well feathered, with a medium size serrated comb, medium-length wattles, and small white earlobes.
Their plumage is soft and glossy, and they have slate-blue legs and four toes. There is also a bantam version of this breed. They are only found in one color: black belted markings on a buff-colored body. This coloring is only complete after the third molt.
How Easy is it to Keep Vorwerk Chickens?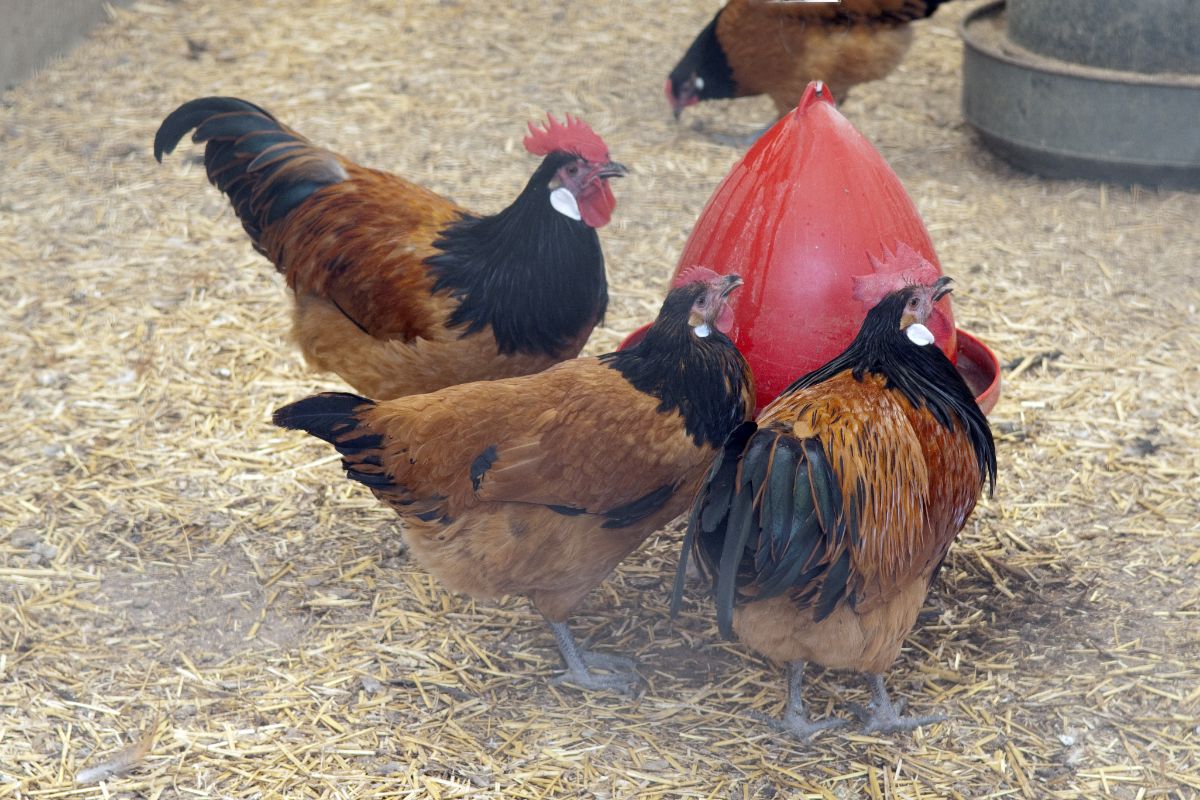 The Vorwerk chicken is an excellent forager and excels as a homestead or backyard chicken. They are an alert, active breed and are good fliers, so they require fencing. They can fly up to six feet, so fencing should be at least this height.
They are easy to tame and very friendly. This makes them excellent pets and show birds. The males are tolerant of each other, so you can have more than one rooster, which is quite rare.
They are sturdy, adaptable, and can handle any climate. They are content with either free-ranging or being confined.
Special Care and Considerations for Vorwerk Chickens
As with all chickens with a large single comb and wattles, Vorwerks are at risk for developing frostbite in the winter. You can use vaseline to help protect their comb and wattles from freezing in low temperatures.