The Tomaru chicken is a rare, ornamental breed that hails from Japan. This is a long-crowing breed - roosters have a musical crow that can last up to 25 seconds!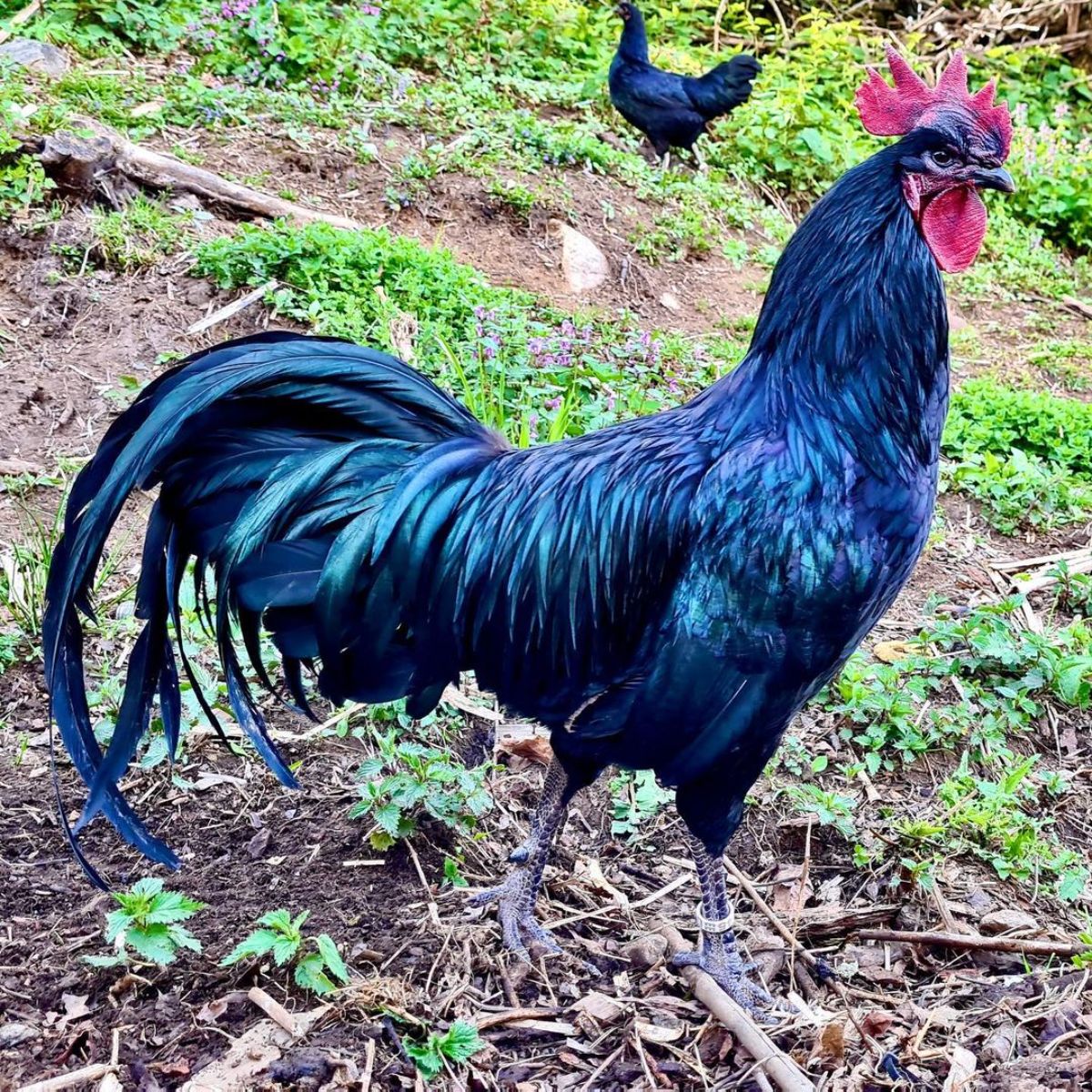 As this is an ornamental breed, they are not generally raised for egg or meat production. Hens are poor layers of tinted white eggs, only laying about 100 per year. They are not prone to going broody.
Jump to:

Tomaru Chicken Breed Quick Info
Tomaru Chicken Description
| | |
| --- | --- |
| Tomaru Type/Size: | Standard |
| Feather Color: | Black |
| Leg Type: | Clean |
| Leg Color: | Slate |
| Skin Color: | White |
| Tomaru Ease of Raising/Keeping: | Medium |
| Tomaru Special Care Needs: | Yes |
| Is the Tomaru breed a common, rare, or protected breed of chicken? | Rare |
Tomaru Use
| | |
| --- | --- |
| Meat | No |
| Eggs | No |
| Dual Purpose | No |
| Tomaru Temperament: | Active, agile, gentle |
| Tomaru Ability/Likelihood to Free Range: | No |
Tomaru Egg Production
| | |
| --- | --- |
| Egg Color | Tinted |
| Egg Size | Medium |
| Estimated Number of Eggs Per Year | 100 |
| Likeliness to Brood Eggs/Raise Chicks | Low |
Tomaru Meat Production
| | |
| --- | --- |
| Dressed Weight Male | N/A |
| Dressed Weight Female | N/A |
Tomaru Climate Tolerance
Tomaru Age to Maturity
| | |
| --- | --- |
| Number of Months to Reach Full Size | 6 Months |
| Number of Months to Start Egg Laying | 5 Months |
| Number of Weeks/Months to Reach Meat Harvest Size | N/A |
Tomaru Size at Maturity
Origins of Tomaru Chicken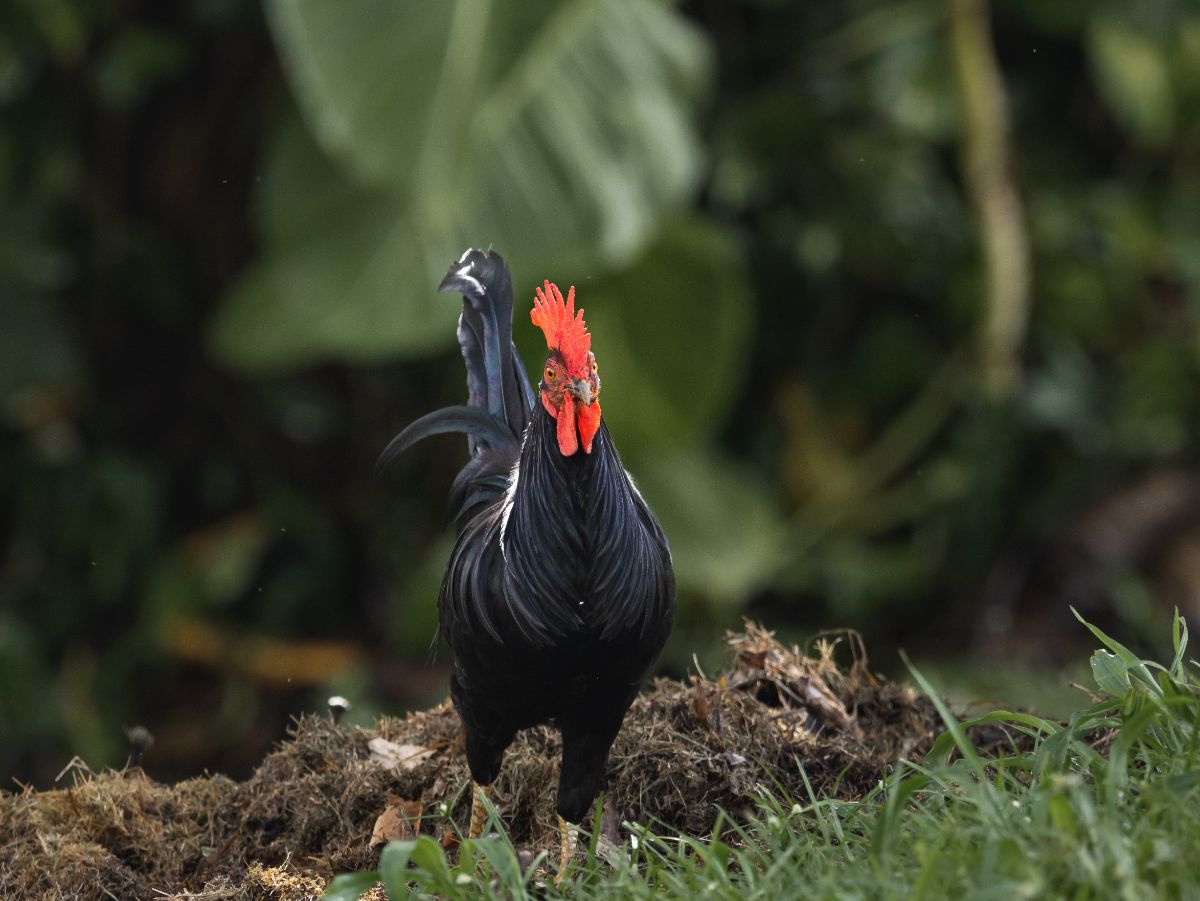 Although this is a Japanese breed of chicken, it actually originated in China during the time of the T'ang Dynasty, more than a thousand years ago.
It is highly valued in Japan and was even registered as a National Monument of the country in 1939. Today, they remain rare outside of Japan.
Some Things to Know About Tomaru Chicken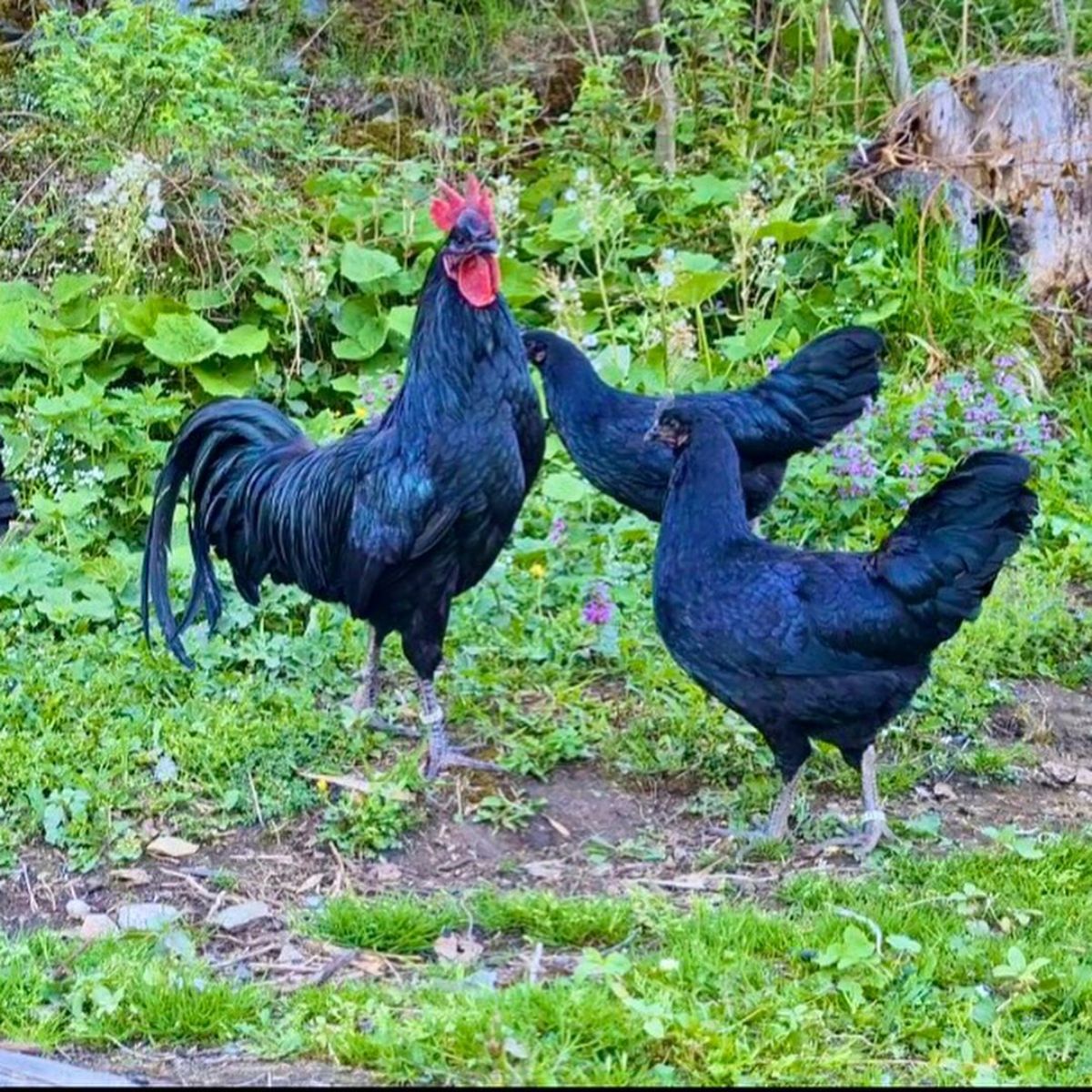 The Tomaru chicken breed only has one color variety: black with a beautiful green iridescent sheen. You'll be able to recognize them by their long tails and large, deep bodies. Their tail is held somewhat low, meaning that the tail and sickle feathers may be able to touch the ground in some cases. There have been some roosters with tails as long as 4 feet in length, but this is not common.
They have red faces, earlobes, wattles, and single comb. In hens, these features may be black or partially black.
How Easy is it to Keep Tomaru Chickens?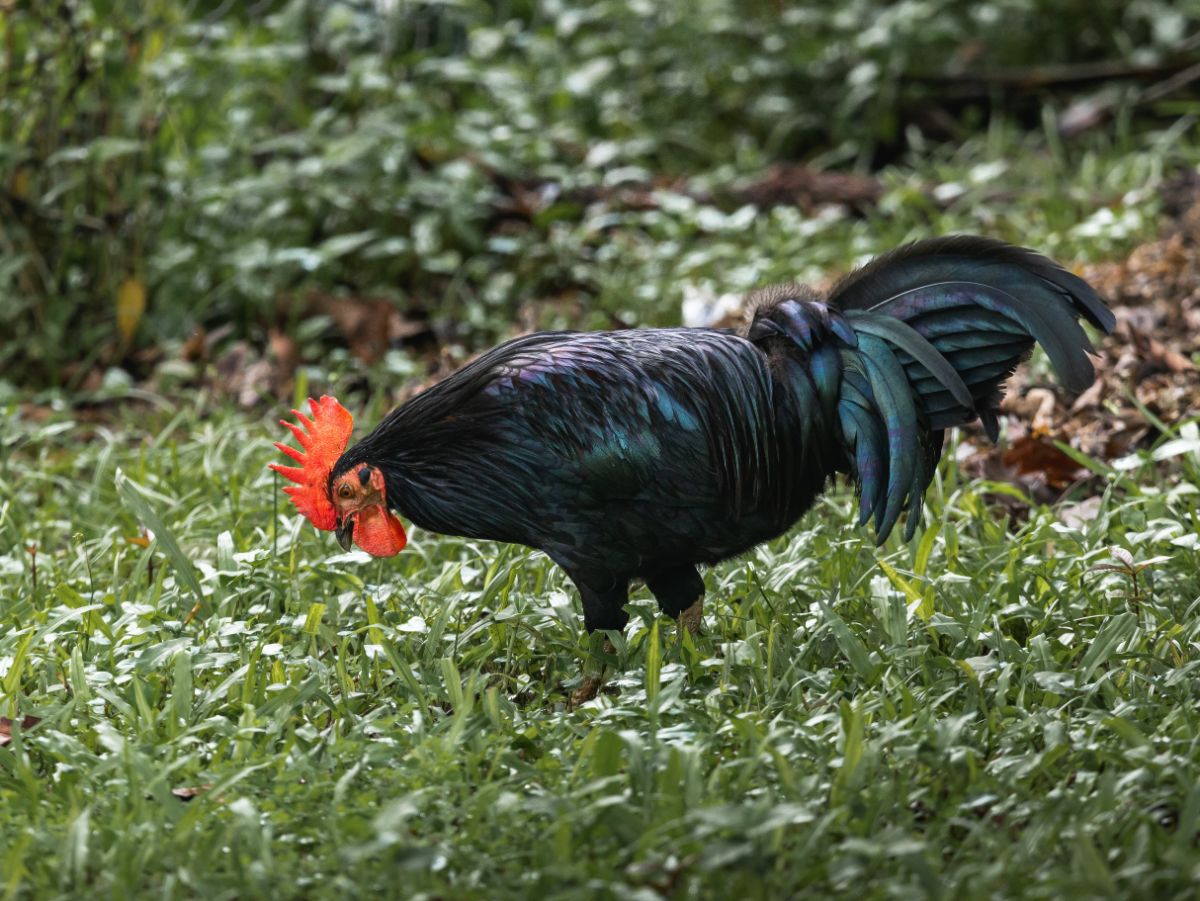 The Tomaru chicken is known to have a gentle temperament, making them an ideal pet and show bird. They are active, good-tempered birds that do best in confinement due to their long tail feathers.
They do well in cold and hot climates, as well as care is taken to prevent frostbite on their combs and wattles.
Special Care and Considerations for Tomaru Chickens
As with all chickens with a single comb, Tomarus are prone to developing frostbite in the winter. You can use a swipe of vaseline on their combs and wattles to protect them from freezing in low temperatures.
Due to their long tails, it is best to keep this breed indoors during inclement weather. This will prevent their tails from becoming muddy and freezing.