The ISA Brown chicken is a recent addition to the poultry world. These popular birds are excellent egg layers and have a great personality to match.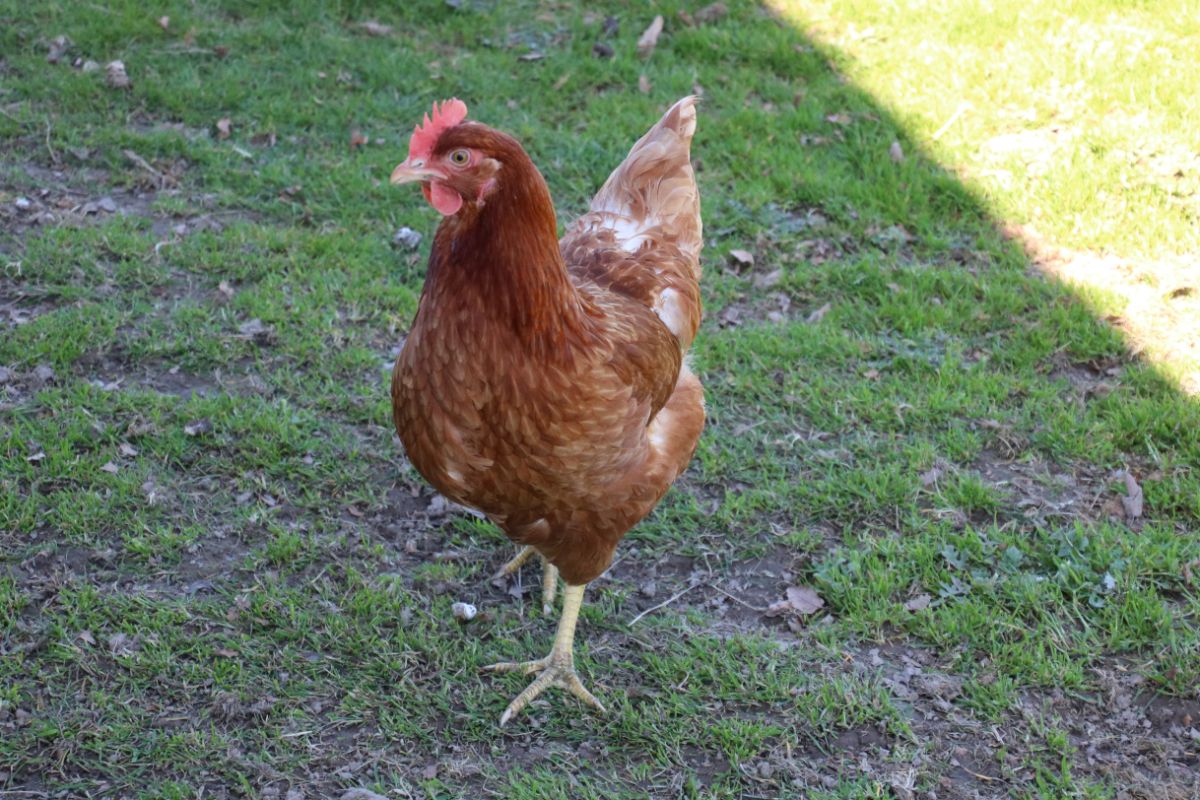 The ISA Brown is a sex-link breed of chicken, which means that you can tell which chicks are male and which ones are female right when they hatch. Female chicks are white, while male chicks are tan.
ISA Brown hens will lay a whopping 300 eggs per year - that's almost one egg every day! To maximize the number of eggs your hens lay, consider feeding them a high-protein diet (a feed with at least 18 percent protein).
They also rarely go broody, which is good news if you don't plan on raising chicks on your farm. When they do, though, they make excellent mothers.
Jump to:

The ISA Brown Chicken Breed Quick Info
The ISA Brown Chicken Description
| | |
| --- | --- |
| The ISA Brown Type/Size: | Hybrid |
| Feather Color: | Brownish-red |
| Leg Type: | Clean |
| Leg Color: | Yellow |
| Skin Color: | Yellow |
| The ISA Brown Ease of Raising/Keeping: | Easy |
| The ISA Brown Special Care Needs: | Yes |
| Is The ISA Brownbreed a common, rare, or protected breed of chicken? | Common |
The ISA Brown Use
| | |
| --- | --- |
| Meat | No |
| Eggs | Yes |
| Dual Purpose | No |
| The ISA Brown Temperament: | Friendly, docile |
| The ISA Brown Ability/Likelihood to Free Range: | Yes |
The ISA Brown Egg Production
| | |
| --- | --- |
| Egg Color | Brown |
| Egg Size | Large |
| Estimated Number of Eggs Per Year | 300 |
| Likeliness to Brood Eggs/Raise Chicks | Low |
The ISA Brown Meat Production
| | |
| --- | --- |
| Dressed Weight Male | N/A |
| Dressed Weight Female | N/A |
The ISA Brown Climate Tolerance
The ISA Brown Age to Maturity
| | |
| --- | --- |
| Number of Months to Reach Full Size | 5 Months |
| Number of Months to Start Egg Laying | 4 Months |
| Number of Weeks/Months to Reach Meat Harvest Size | N/A |
The ISA Brown Size at Maturity
Origins of ISA Brown Chicken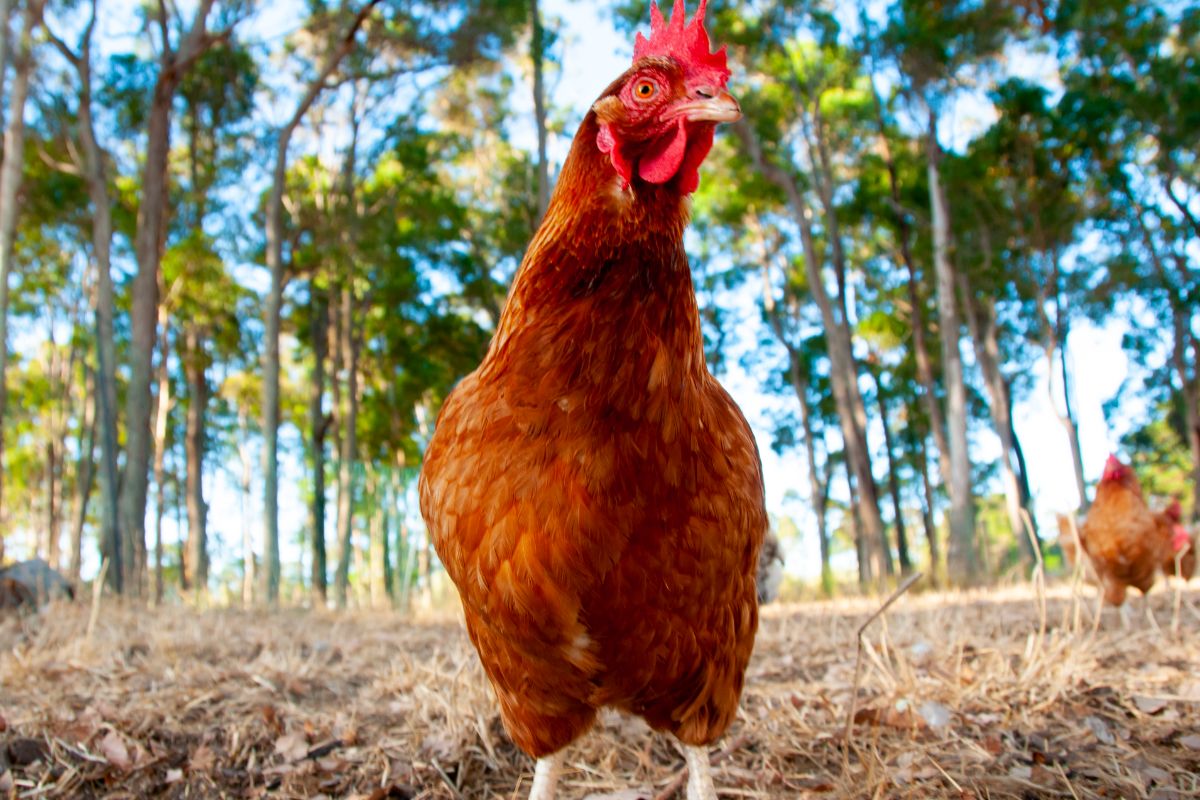 This breed of chicken was created fairly recently in France in 1978. ISA stands for "Institut de Selection Animale." The Rhode Island Red and the White Leghorn were crossed to achieve this high-producing, docile breed, among other breeds that are kept top-secret.
Some Things to Know About ISA Brown Chicken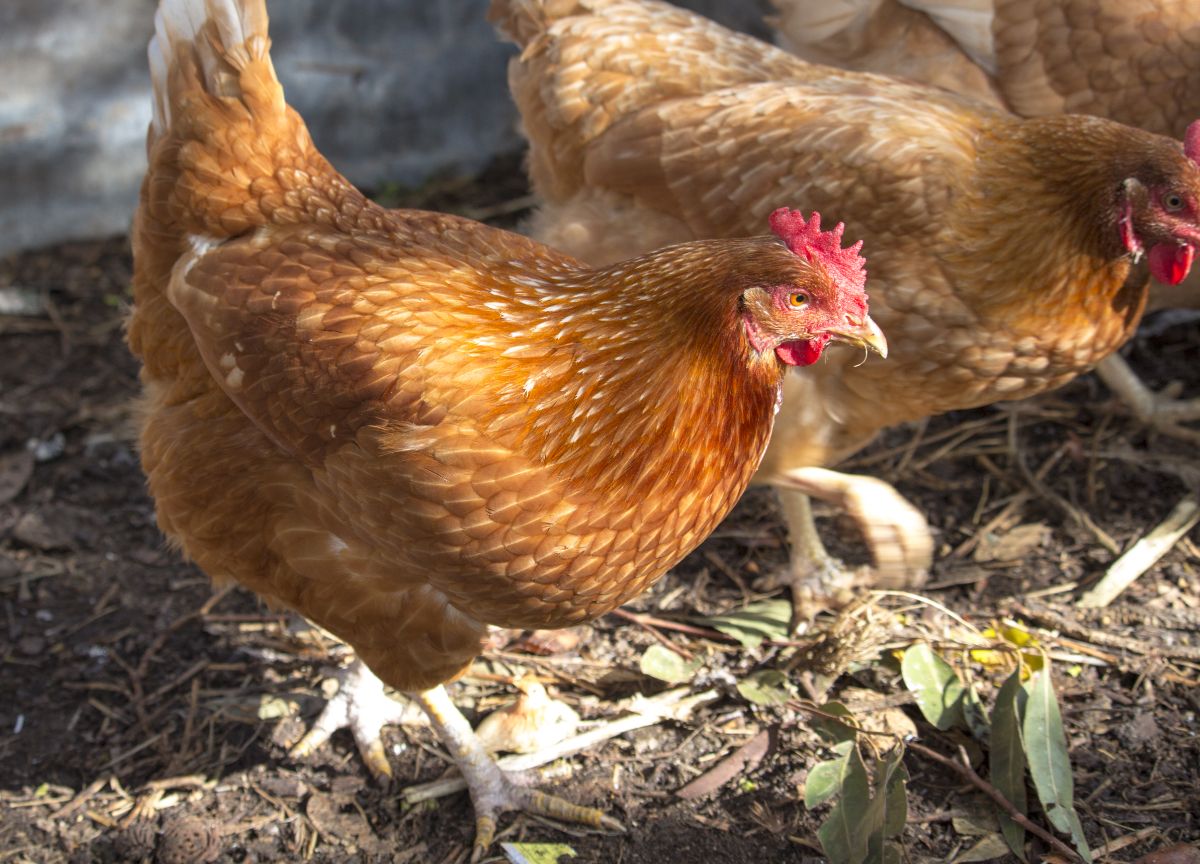 The ISA Brown is a medium-sized chicken breed. They are not a standard breed in the United States, so there is no breed "standard." However, there is a similar appearance among all ISA Brown chickens.
They have a bright red single comb and wattles, with yellow eyes, legs, and skin. Their body is brick-shaped and rectangular with an upright tail.
Their coloring is similar to a Rhode Island Red but is slightly lighter in color, making them a light chestnut brown. They will occasionally have a few white tail feathers.
How Easy is it to Keep ISA Brown Chickens?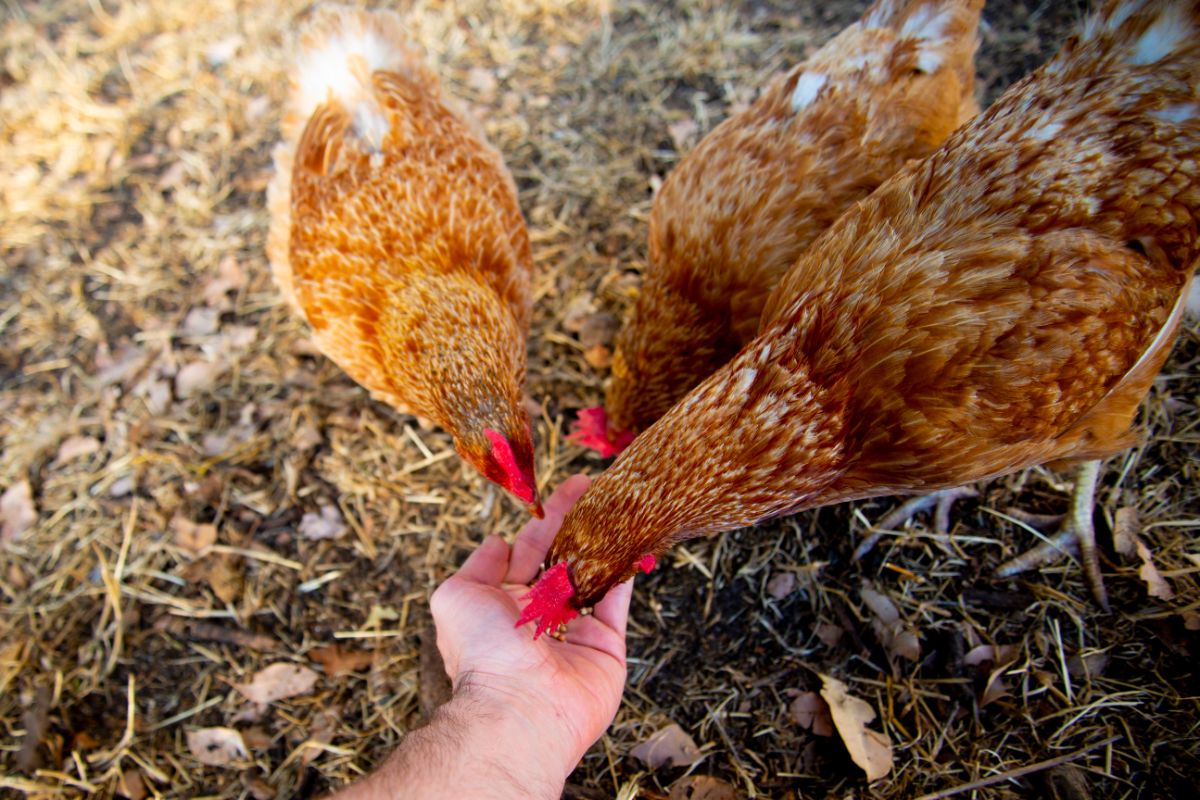 ISA Browns are excellent chickens for beginner chicken owners and families. This is because they have a sweet, docile temperament, and they love to be around people. This is especially true if they were raised around humans as chicks. They make great pet chickens, as they enjoy being held and cuddled by their owners.
If you have a small backyard and no room to free-range your chicken flock, this is the bird for you. The ISa Brown stands confinement very well and does not require very much room to roam. Given the chance, though, they will happily forage for tasty treats in your yard or pasture.
This is a fairly quiet breed of chicken, so they are a good choice to add to your flock if you live close by to neighbors or in an urban or suburban area.
Special Care and Considerations for ISA Brown Chickens
As with all chickens with a single comb, frostbite can be a risk in the winter. To protect their combs from freezing temperatures, use a bit of vaseline.
One thing to be aware of when breeding ISA Browns is that their offspring are highly likely to have kidney ailments. They also do not breed true since they are a hybrid chicken breed.
Adult ISA Brown chickens also often suffer reproductive tract issues, including cancer, prolapse, and tumors. Because they were bred to produce a high number of eggs, they, unfortunately, do not often live long, healthy lives. This breed, like other high-producing breeds in commercial settings, is often culled after two years of age (their best laying years).