The Sumatra chicken is a rare breed used for ornamental purposes. They are not generally used for egg or meat production due to their small frame.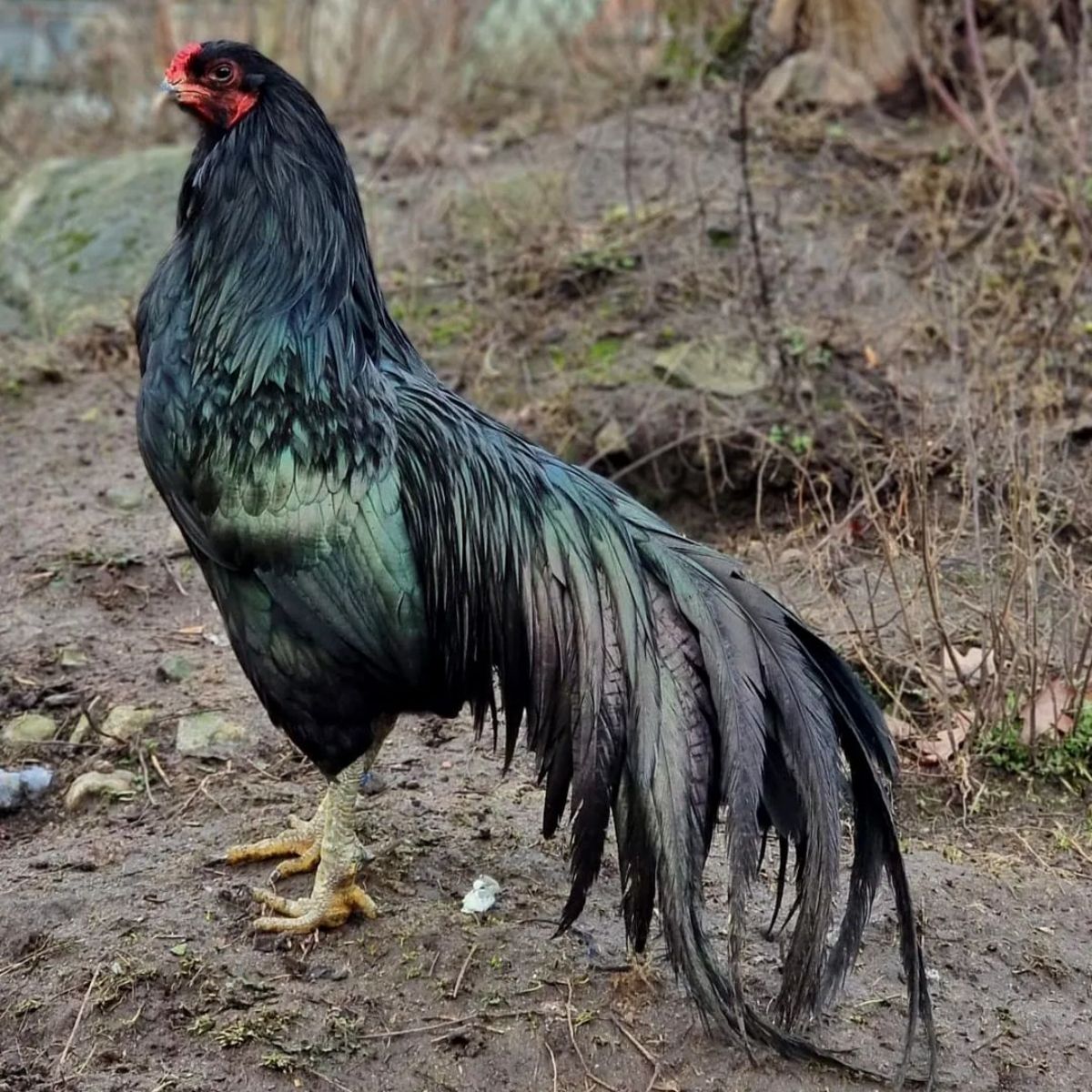 The hens lay only around 100 small white eggs each year and may or may not go broody. They continue to lay throughout the winter, as well.
Jump to:
How to Buy Online Sumatra Chickens

Splash Sumatra Chicks As low as: $5.15 - Read reviews
Blue Sumatra Chicks As low as: $5.15 - Read reviews
Black Sumatra Chicks As low as: $4.15 - Read reviews
Sumatra Chicken Breed Quick Info
Sumatra Chicken Description
| | |
| --- | --- |
| Sumatra Type/Size: | Standard |
| Feather Color: | Black |
| Leg Type: | Clean |
| Leg Color: | Black |
| Skin Color: | Black |
| Sumatra Ease of Raising/Keeping: | Easy |
| Sumatra Special Care Needs: | No |
| Is the Sumatra breed a common, rare, or protected breed of chicken? | Rare |
Sumatra Use
| | |
| --- | --- |
| Meat | No |
| Eggs | No |
| Dual Purpose | No |
| Sumatra Temperament: | Active, alert, flighty |
| Sumatra Ability/Likelihood to Free Range: | Yes |
Sumatra Egg Production
| | |
| --- | --- |
| Egg Color | White |
| Egg Size | Small |
| Estimated Number of Eggs Per Year | 100 |
| Likeliness to Brood Eggs/Raise Chicks | Moderate |
Sumatra Meat Production
| | |
| --- | --- |
| Dressed Weight Male | N/A |
| Dressed Weight Female | N/A |
Sumatra Climate Tolerance
Sumatra Age to Maturity
| | |
| --- | --- |
| Number of Months to Reach Full Size | 8-10 Months |
| Number of Months to Start Egg Laying | 5-6 Months |
| Number of Weeks/Months to Reach Meat Harvest Size | N/A |
Sumatra Size at Maturity
Origins of Sumatra Chicken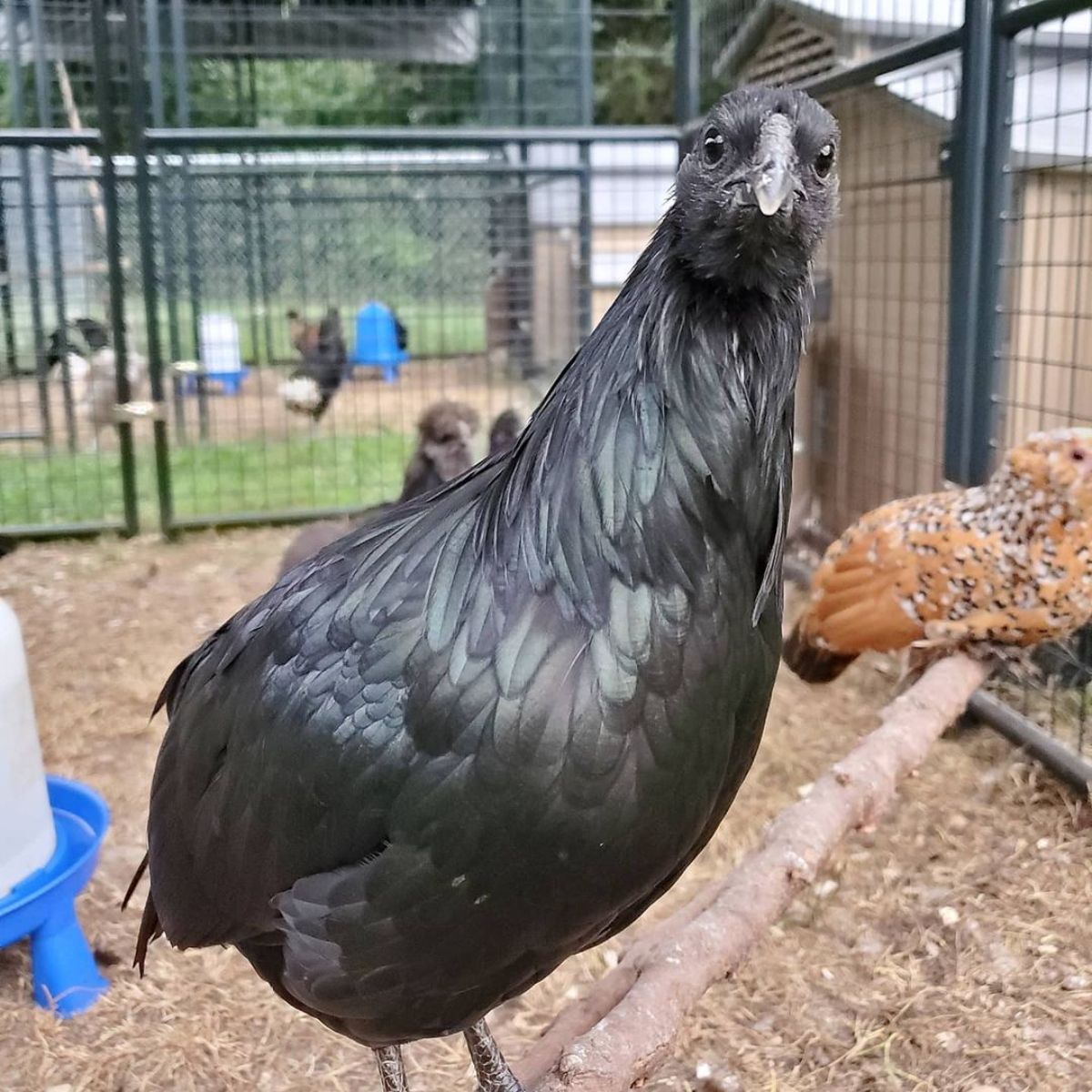 This breed originated on the island of Sumatra in Southeast Asia. It was used as a cockfighting breed for many years. The males would be captured from the wild and used for fighting, then released at the end of the season. However, they did not have an ideal build for cockfighting.
The breed was imported to the United States in 1847 and soon after to Germany. In the United States, it was further developed to increase its egg production and further refine its appearance.
Today, the Sumatra chicken remains rare. It is mainly raised as an ornamental breed in the United States.
Some Things to Know About Sumatra Chicken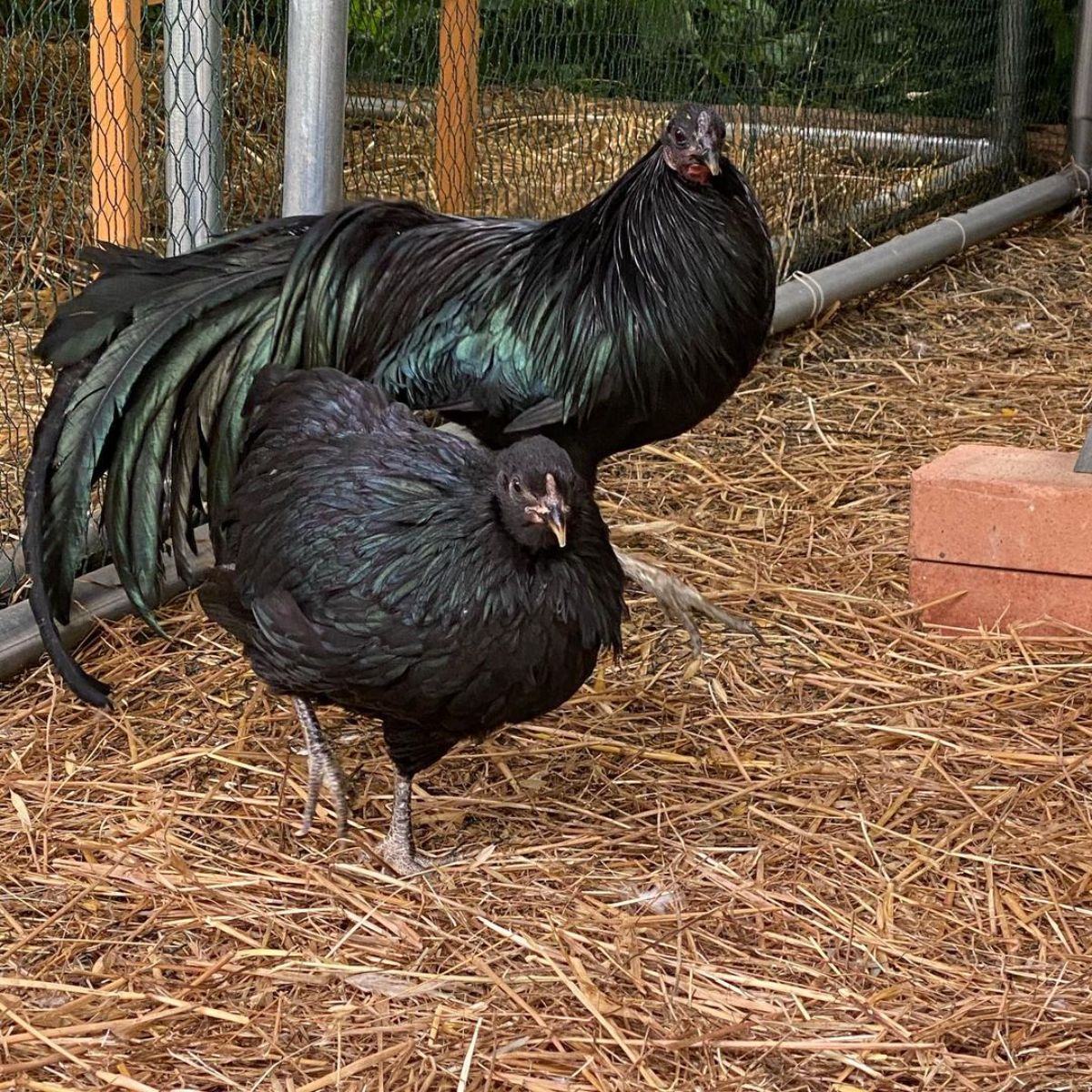 Sumatra chickens have black plumage that is iridescent with green hues in the sunlight. You'll also be able to tell them apart from other breeds by their long, beautiful tail.
They have a small red comb, black legs, multiple spurs, and black skin. They also have tiny wattles that are nearly non-existent and small earlobes. The breed can come in Blue and Dun varieties, though black is the most common and the only color that is officially recognized.
How Easy is it to Keep Sumatra Chickens?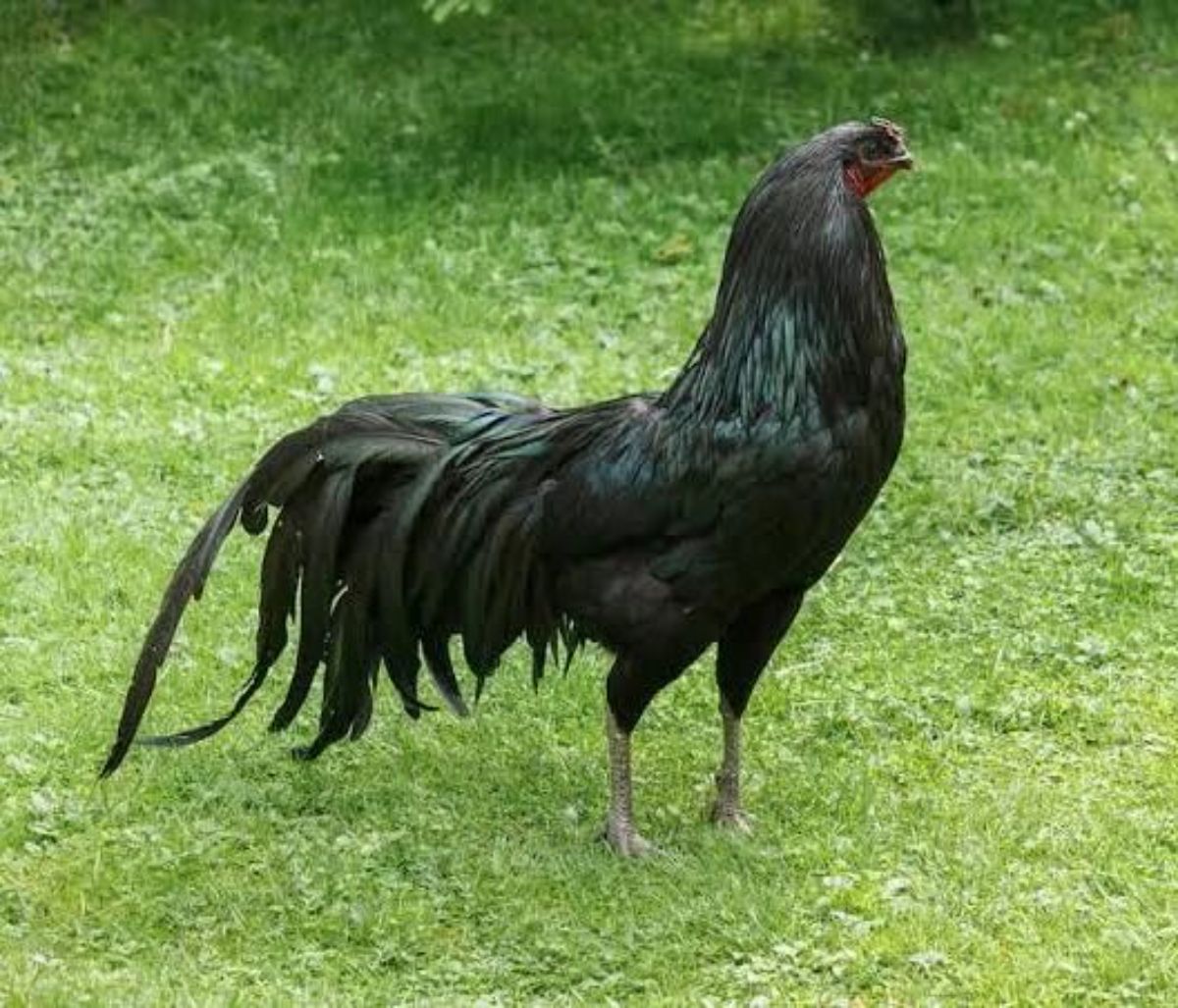 Sumatra chickens do best in a free-range environment. They like to forage and will find tasty treats wherever they are allowed to roam. They do not do well in confinement.
They are very hardy in both the heat and cold and are active and alert when it comes to their temperament. This is not an ideal pet chicken, as they can be flighty and do not like to be handled.
Special Care and Considerations for Sumatra Chickens
Because the comb of the Sumatra chicken is so small, it is not prone to frostbite in low temperatures. This means they are a hardy breed in both the heat and cold. They are also generally healthy and are not prone to any major health issues.