The Spanish Game chicken is an ancient breed. They can be recognized in Greek and Roman pottery and art. They are used in cockfighting because of their high fighting value. There are few breeds in the world that surpass them in fighting style and skill.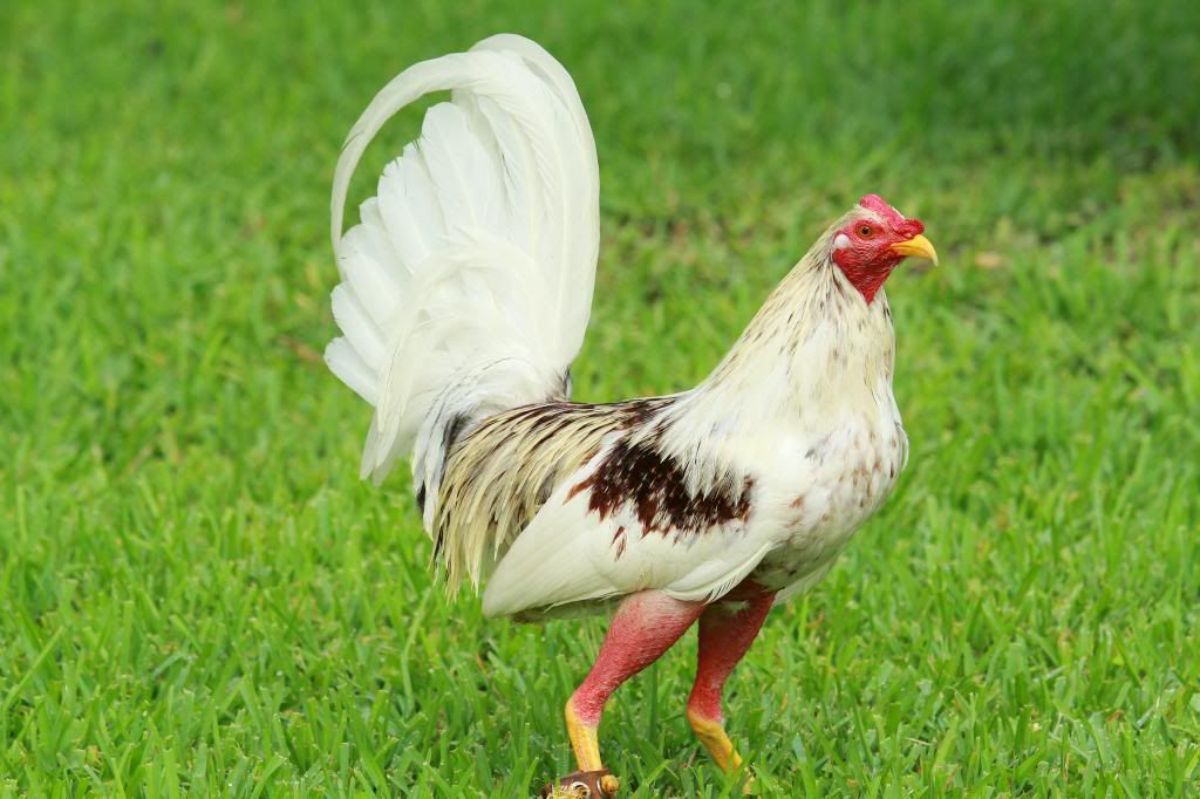 Spanish Game hens lay white to pinkish eggs and are very likely to sit on their eggs. This is good news if you plan to hatch and raise chicks on your farm.
Jump to:

Spanish Game Chicken Breed Quick Info
Spanish Game Chicken Description
| | |
| --- | --- |
| Spanish Game Type/Size: | Standard |
| Feather Color: | Varies |
| Leg Type: | Clean |
| Leg Color: | Yellow |
| Skin Color: | Yellow |
| Spanish Game Ease of Raising/Keeping: | Medium |
| Spanish Game Special Care Needs: | No |
| Is the Spanish Game breed a common, rare, or protected breed of chicken? | Rare |
Spanish Game Use
| | |
| --- | --- |
| Meat | No |
| Eggs | No |
| Dual Purpose | No |
| Spanish Game Temperament: | Aggressive |
| Spanish Game Ability/Likelihood to Free Range: | No |
Spanish Game Egg Production
| | |
| --- | --- |
| Egg Color | White or Pink |
| Egg Size | N/A |
| Estimated Number of Eggs Per Year | N/A |
| Likeliness to Brood Eggs/Raise Chicks | High |
Spanish Game Meat Production
| | |
| --- | --- |
| Dressed Weight Male | N/A |
| Dressed Weight Female | N/A |
Spanish Game Climate Tolerance
Spanish Game Age to Maturity
| | |
| --- | --- |
| Number of Months to Reach Full Size | 5 Months |
| Number of Months to Start Egg Laying | N/A |
| Number of Weeks/Months to Reach Meat Harvest Size | N/A |
Spanish Game Size at Maturity
Origins of Spanish Game Chicken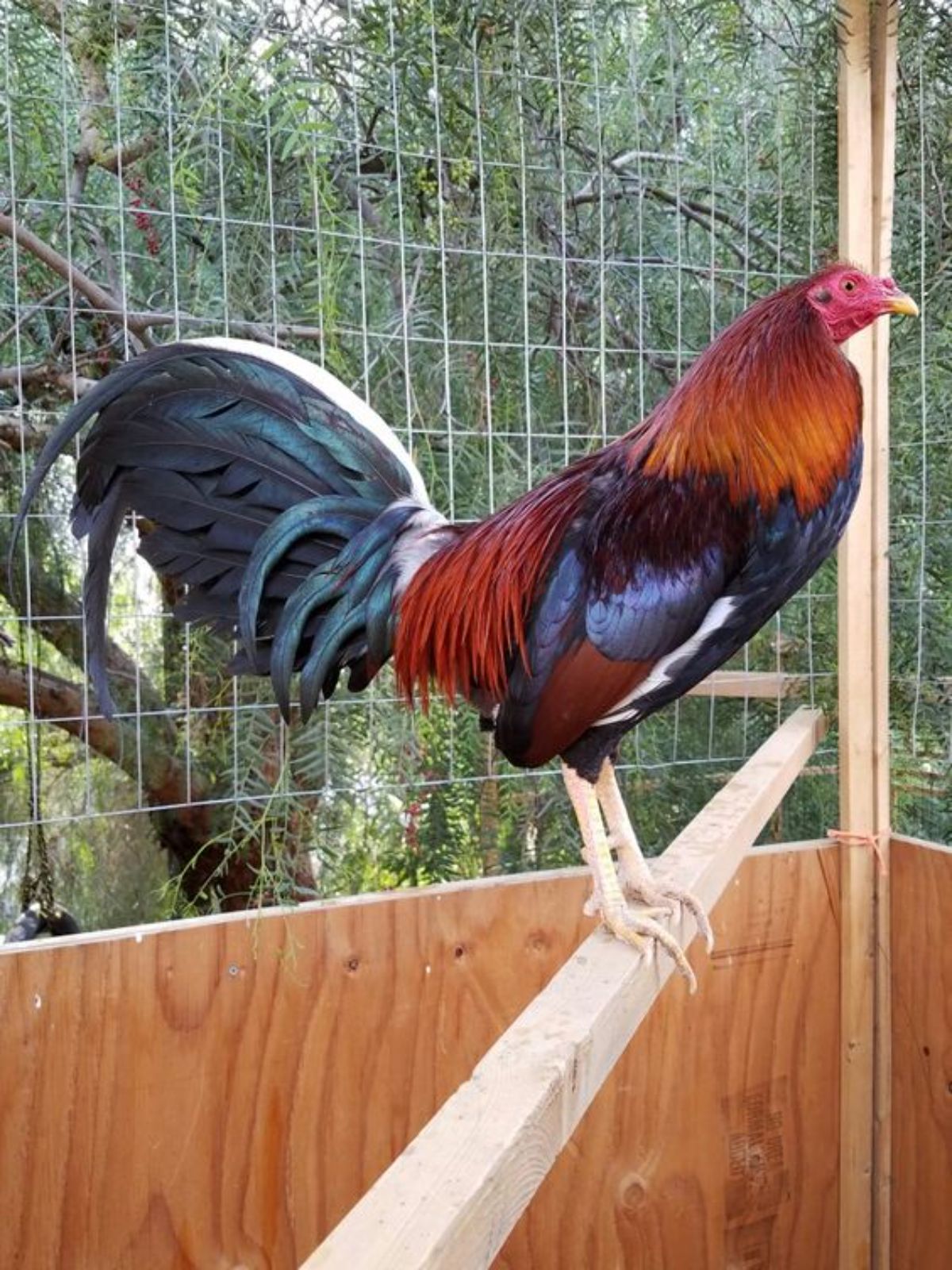 Not much is known about the origins of the Spanish Game chicken besides the fact that they originated in Spain. They share traits with old-type Persian and Bankiva chickens, which suggests that Phoenecians introduced the breed to Western Europe.
Today, it is very rare to find a purebred Spanish Game chicken, as most strains have been hybridized, or crossed with another breed.
Some Things to Know About Spanish Game Chicken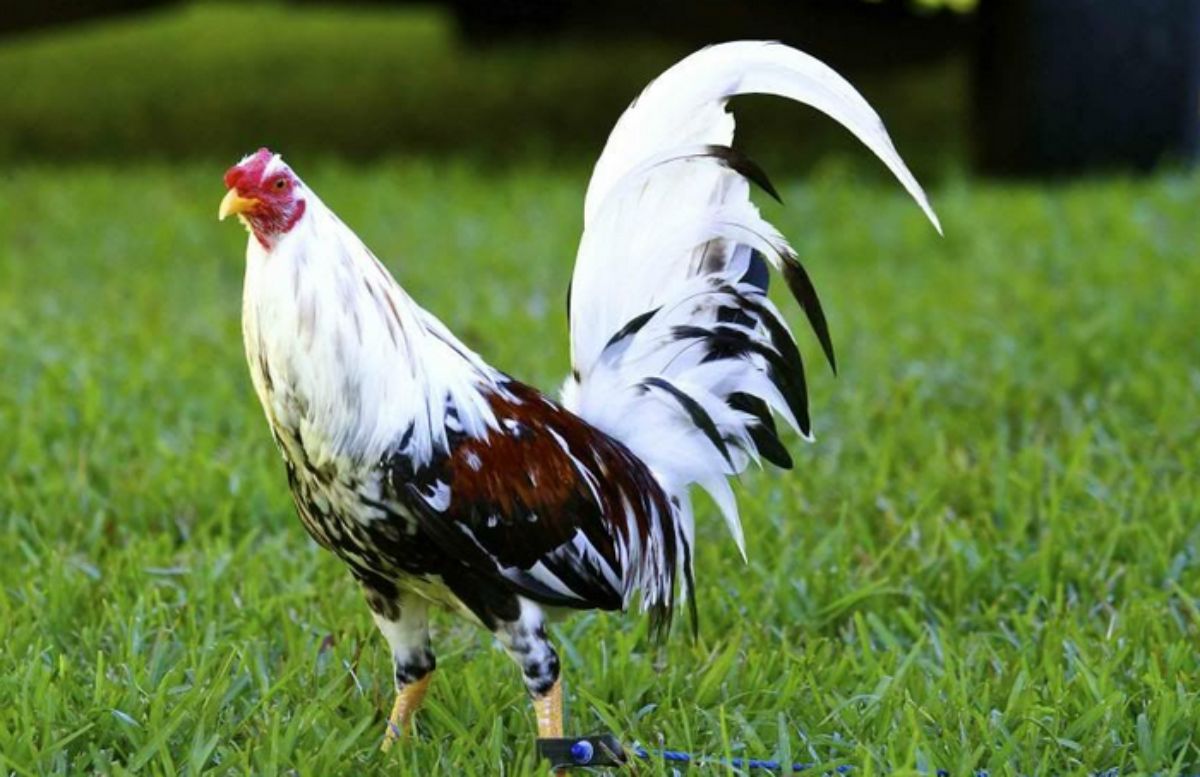 The original Spanish Game variety is the single-comb Bankiva. For many years, this was the only type of game fowl in the world. There are other varieties (Hennies, Rose comb), but they are bred separately.
They have a beautiful appearance with a slim, upright frame and an upright tail. They are a hard-feathered breed. They generally have yellow legs but may have green or grey legs.
How Easy is it to Keep Spanish Game Chickens?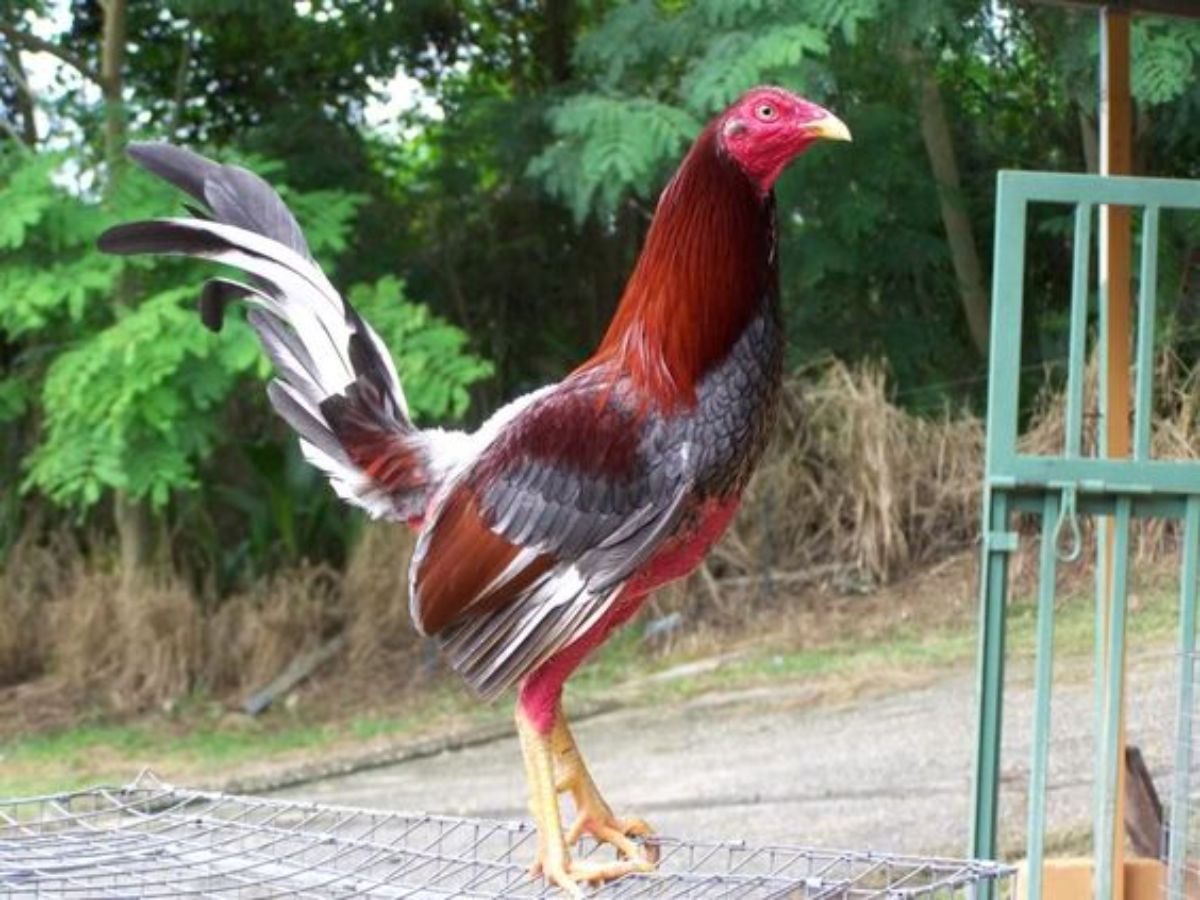 Like all Mediterranean chicken breeds, Spanish Game chickens do better in the heat than in the cold. They are active and do well in free-range settings, but are not fond of humans, so care should be taken if they are allowed to wander free.
When it comes to their temperament, this breed is bred exclusively for cockfighting. This means that they are aggressive and not at all an ideal pet chicken.
Special Care and Considerations for Spanish Game Chickens
This rare breed is a hardy, disease-resistant bird that is not prone to any major health issues