The Shamo chicken breed hails from Japan. Over hundreds of years, they have been developed and crossbred with other breeds to maximize their endurance and strength. Today, they are the most popular game chicken in Japan.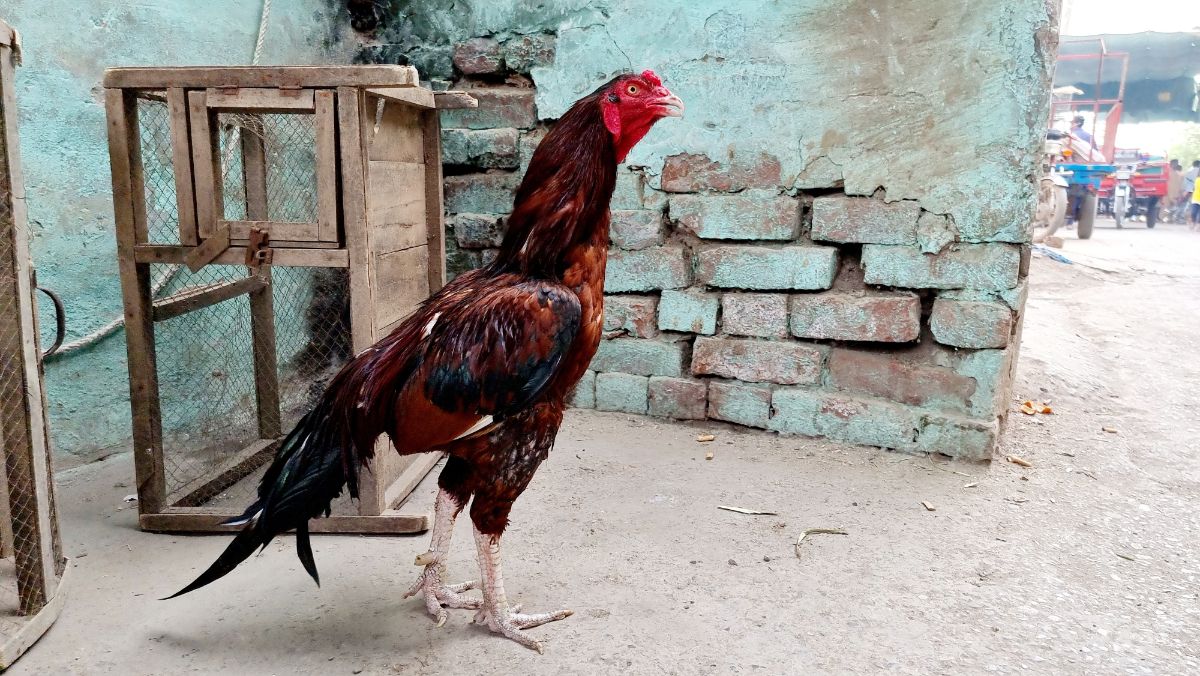 Since they are used for cockfighting, they are not generally raised for egg or meat production. Shamo hens are poor layers, producing only about 90 eggs each year. They may or may not go broody.
Jump to:

Shamo Chicken Breed Quick Info
Shamo Chicken Description
| | |
| --- | --- |
| Shamo Type/Size: | Standard |
| Feather Color: | Varies |
| Leg Type: | Clean |
| Leg Color: | Yellow |
| Skin Color: | Yellow |
| Shamo Ease of Raising/Keeping: | Moderate |
| Shamo Special Care Needs: | Yes |
| Is the Shamo breed a common, rare, or protected breed of chicken? | Rare, protected |
Shamo Use
| | |
| --- | --- |
| Meat | No |
| Eggs | No |
| Dual Purpose | No |
| Shamo Temperament: | Aggressive, territorial |
| Shamo Ability/Likelihood to Free Range: | Yes |
Shamo Egg Production
| | |
| --- | --- |
| Egg Color | Light Brown |
| Egg Size | Medium |
| Estimated Number of Eggs Per Year | 90 |
| Likeliness to Brood Eggs/Raise Chicks | Moderate |
Shamo Meat Production
| | |
| --- | --- |
| Dressed Weight Male | N/A |
| Dressed Weight Female | N/A |
Shamo Climate Tolerance
Shamo Age to Maturity
| | |
| --- | --- |
| Number of Months to Reach Full Size | 6 Months |
| Number of Months to Start Egg Laying | 6 Months |
| Number of Weeks/Months to Reach Meat Harvest Size | N/A |
Shamo Size at Maturity
Origins of Shamo Chicken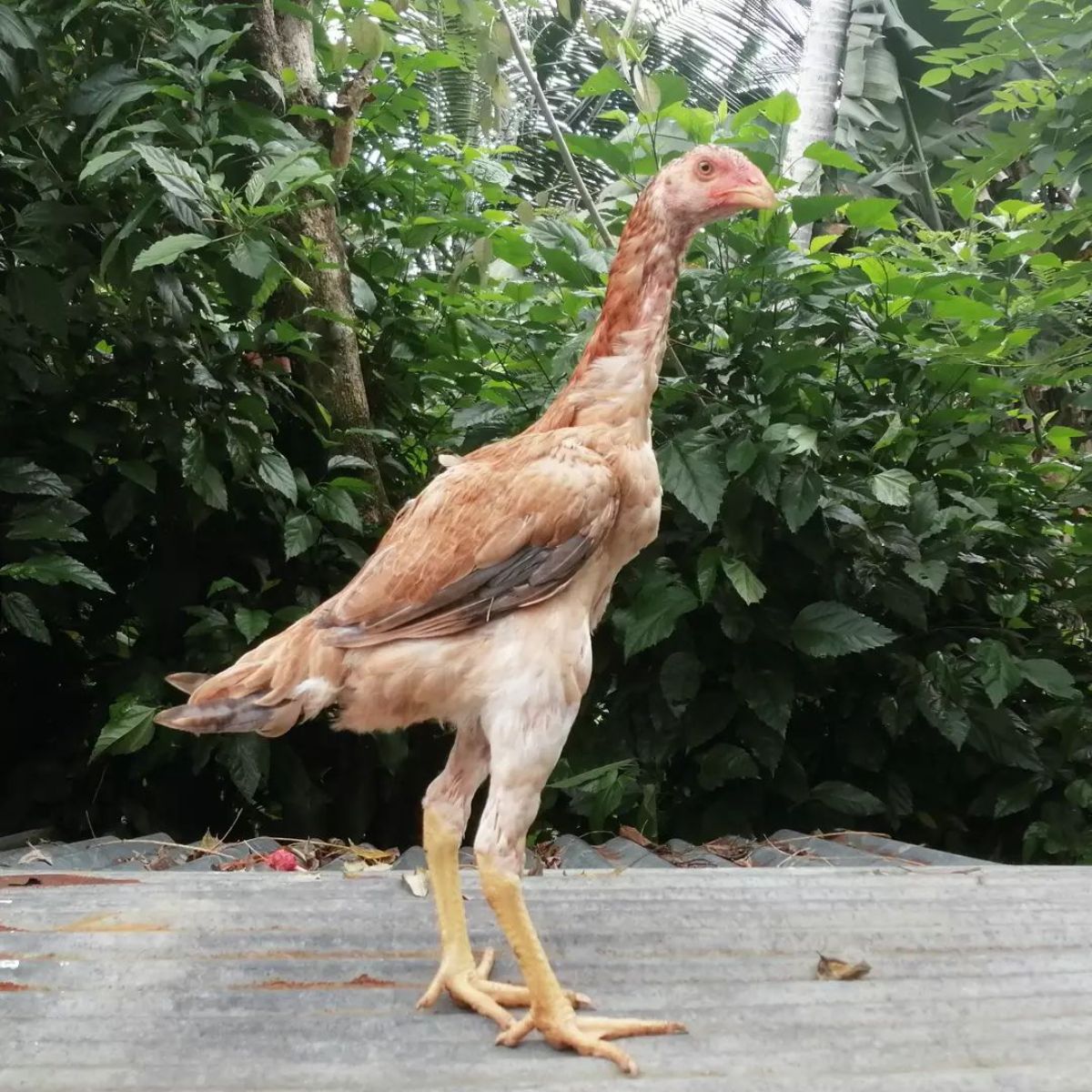 The Shamo chicken originated in Japan, though its ancestors came from Thailand between the 17th and 19th centuries. They were developed mainly for cockfighting.
Today, they remain extremely rare outside of Japan. This aggressive breed is not generally raised in the United States.
Some Things to Know About Shamo Chicken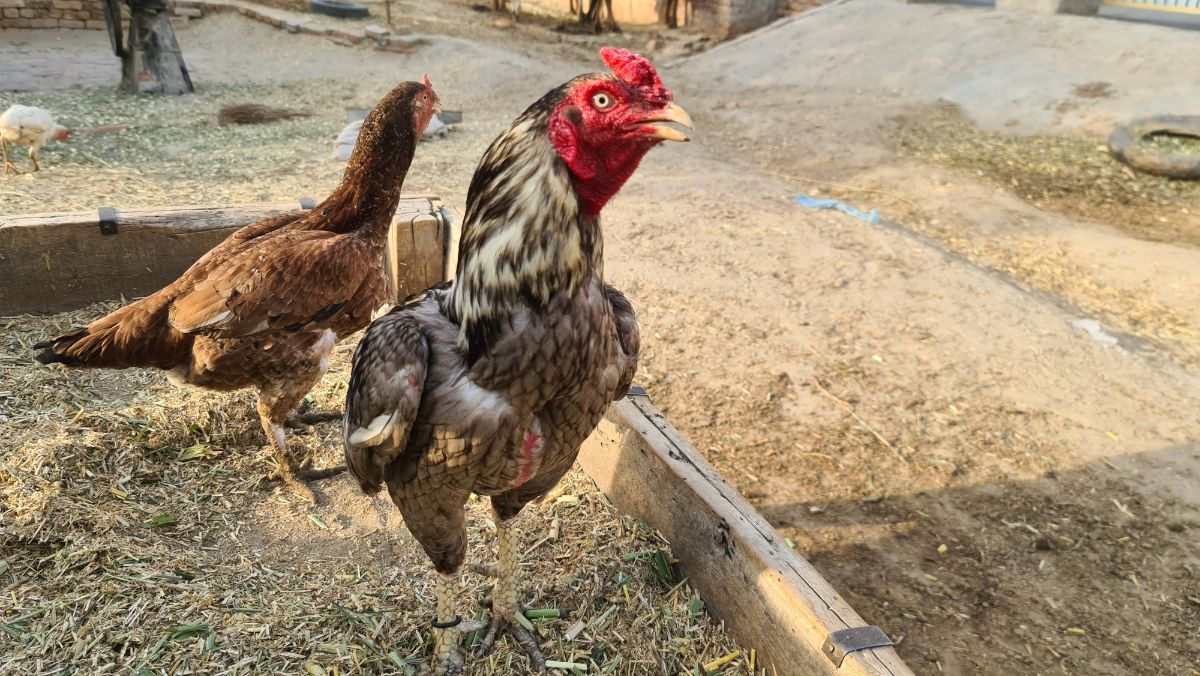 The four recognized varieties of the Shamo breed are: O Shamo, Chu Shamo, Nankin Shamo, and Ko Shamo. Some varieties are heavier than others, with the O Shamo variety weighing the most. There is also a bantam variety.
The Shamo is the second-tallest chicken breed in the world. They stand upright (like most game chickens) and have muscular bodies, especially their thighs. These birds have tightly held-feathers that are hard and stiff, and they have broad shoulders. Their tail is small and points downward.
Shamos has small red earlobes and a red comb and wattles, a yellow beak and legs, and pearl-colored eyes.
How Easy is it to Keep Shamo Chickens?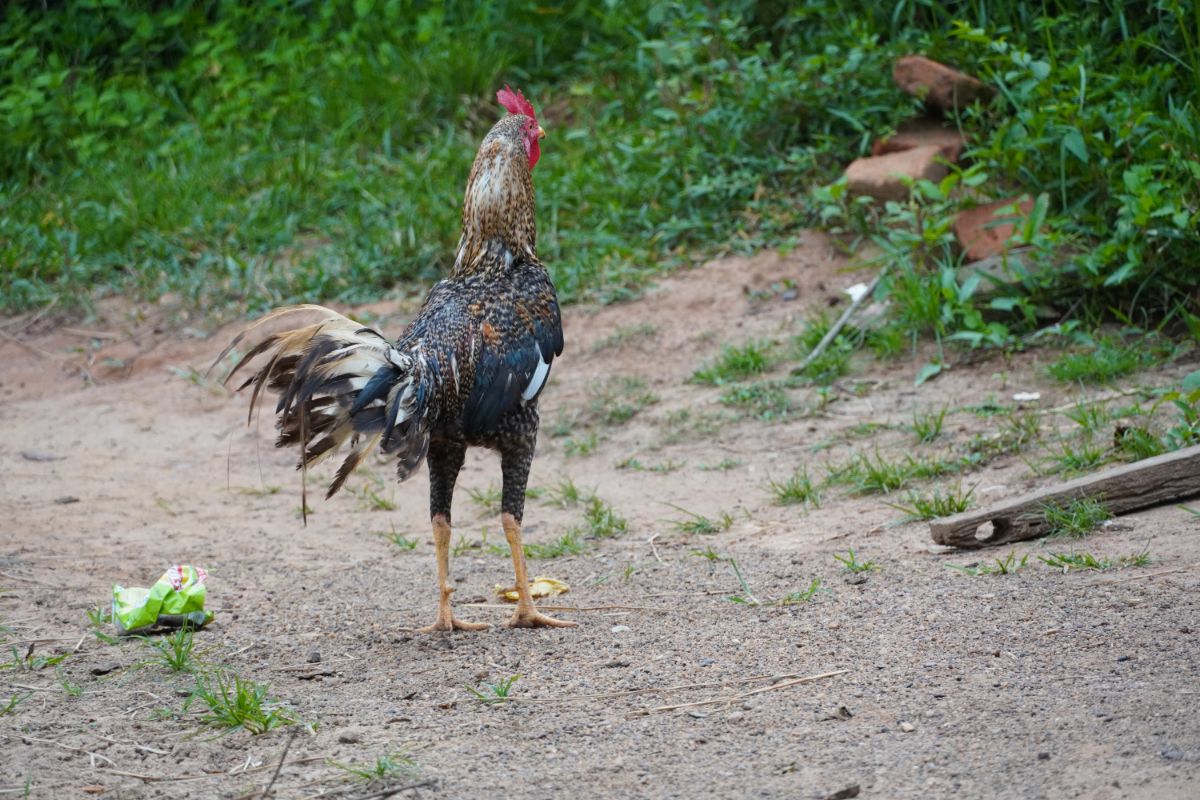 If you're looking for a cuddly, affectionate pet chicken, this breed is not for you. Shamo roosters are extremely aggressive with each other due to their cockfighting background. In fact, they will even fight one another as chicks. Hens can have a calm temperament but are still standoffish and flighty.
They do well with human interaction considering how aggressive they are with one another, but they should not be left unsupervised around children.
This breed is hardy and does well in hot and cold climates, and excels as a free-range bird. In fact, they prefer to be allowed to roam around rather than be in confinement.
Special Care and Considerations for Shamo Chickens
There are a few special considerations that this breed requires when caring for them.
Due to their extremely aggressive nature, roosters must be kept separate; otherwise, they will fight to the death.
Eggs should also be watched carefully, as the long legs of hens can make them clumsy, and eggs can break.