This tiny breed only reaches about 1 pound at maturity and is the smallest chicken breed in the world! It is raised as an ornamental and pet chicken. The Serama chicken is not used for egg or meat production due to their small frames.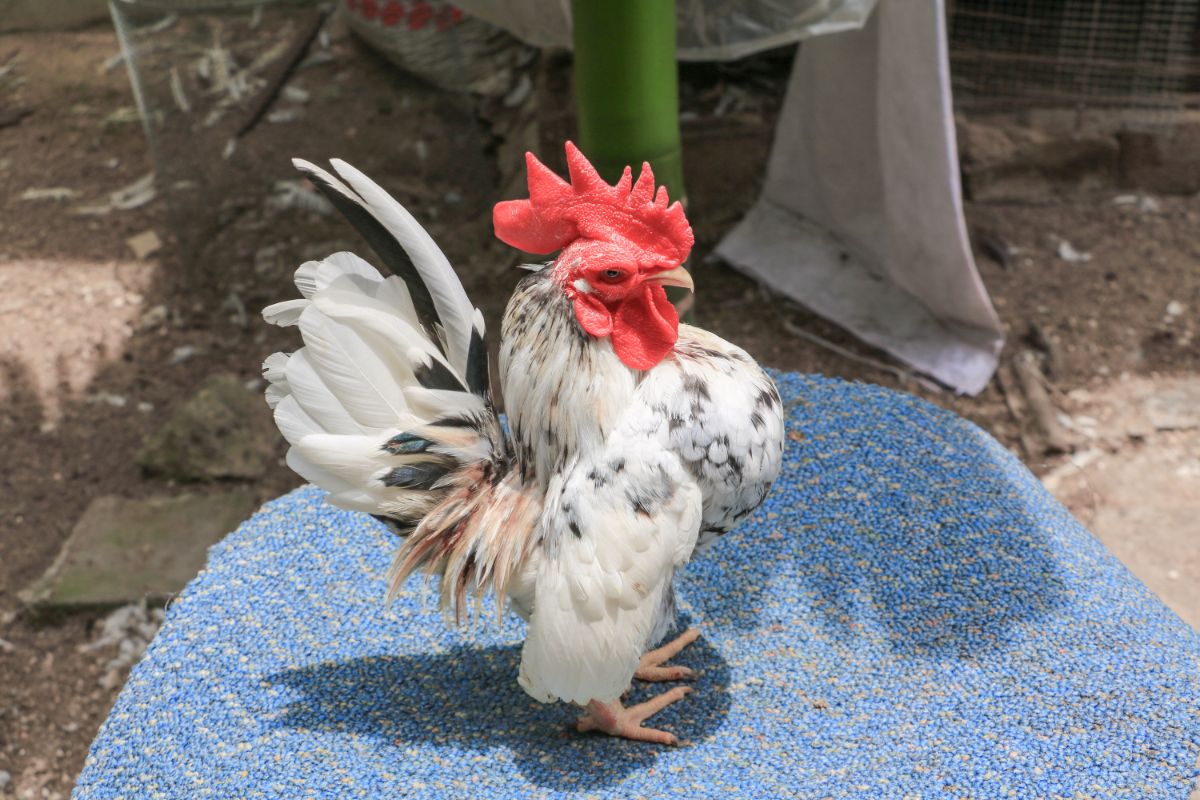 These hens will lay around 180 tiny eggs each year. The color of these eggs varies depending on the color of the hen. They are known to be moderately broody.
Jump to:

Serama Chicken Breed Quick Info
Serama Chicken Description
| | |
| --- | --- |
| Serama Type/Size: | Bantam |
| Feather Color: | Varies |
| Leg Type: | Clean |
| Leg Color: | Yellow |
| Skin Color: | Yellow |
| Serama Ease of Raising/Keeping: | Easy |
| Serama Special Care Needs: | Yes |
| Is the Serama breed a common, rare, or protected breed of chicken? | Rare |
Serama Use
| | |
| --- | --- |
| Meat | No |
| Eggs | No |
| Dual Purpose | No |
| Serama Temperament: | Friendly, active, assertive |
| Serama Ability/Likelihood to Free Range: | No |
Serama Egg Production
| | |
| --- | --- |
| Egg Color | Varies |
| Egg Size | Tiny |
| Estimated Number of Eggs Per Year | 180 |
| Likeliness to Brood Eggs/Raise Chicks | Moderate |
Serama Meat Production
| | |
| --- | --- |
| Dressed Weight Male | N/A |
| Dressed Weight Female | N/A |
Serama Climate Tolerance
Serama Age to Maturity
| | |
| --- | --- |
| Number of Months to Reach Full Size | 4-5 Months |
| Number of Months to Start Egg Laying | 5 Months |
| Number of Weeks/Months to Reach Meat Harvest Size | N/A |
Serama Size at Maturity
Origins of Serama Chicken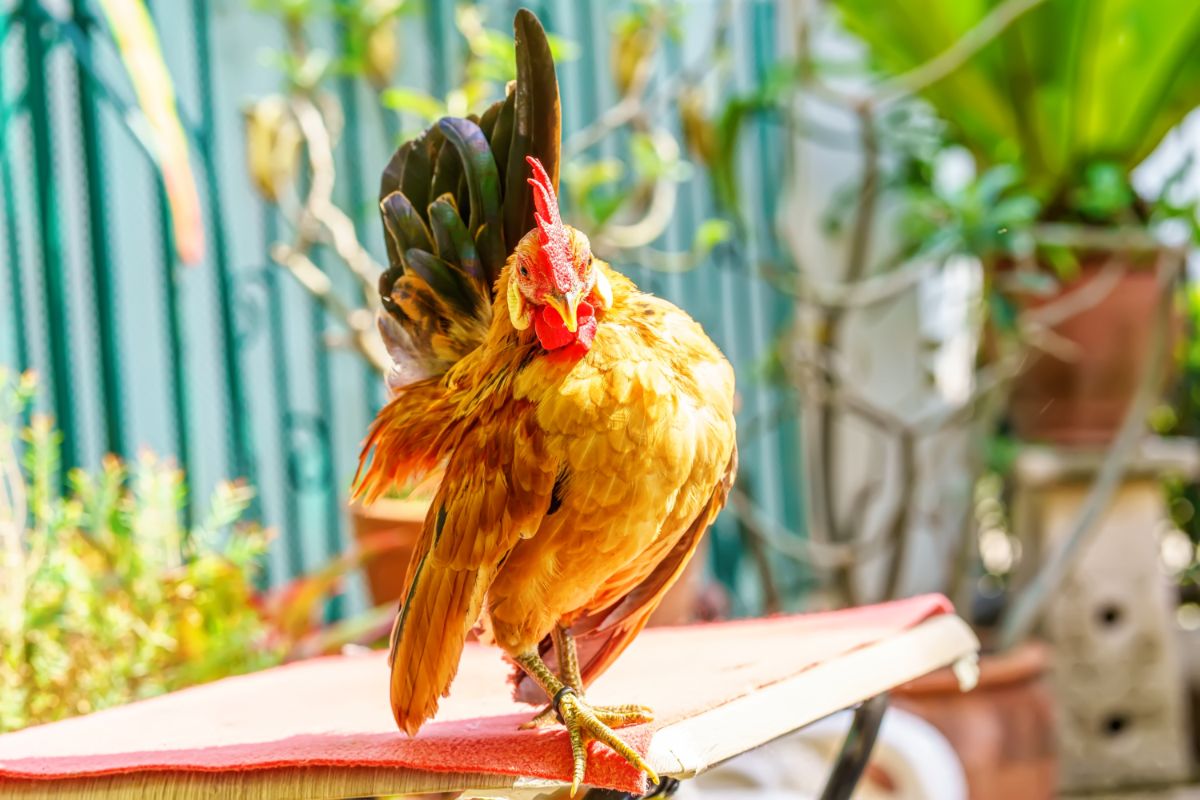 The current Serama breed originated in Malaysia in the 1980s, although its origins date back to the 1600s. They arrived in the United Kingdom in 2004 and joined the Poultry Club of Great Britain in 2008. They were accepted into the American Poultry Association in 2011.
Today, they remain rare and are mainly raised as an ornamental breed.
Some Things to Know About Serama Chicken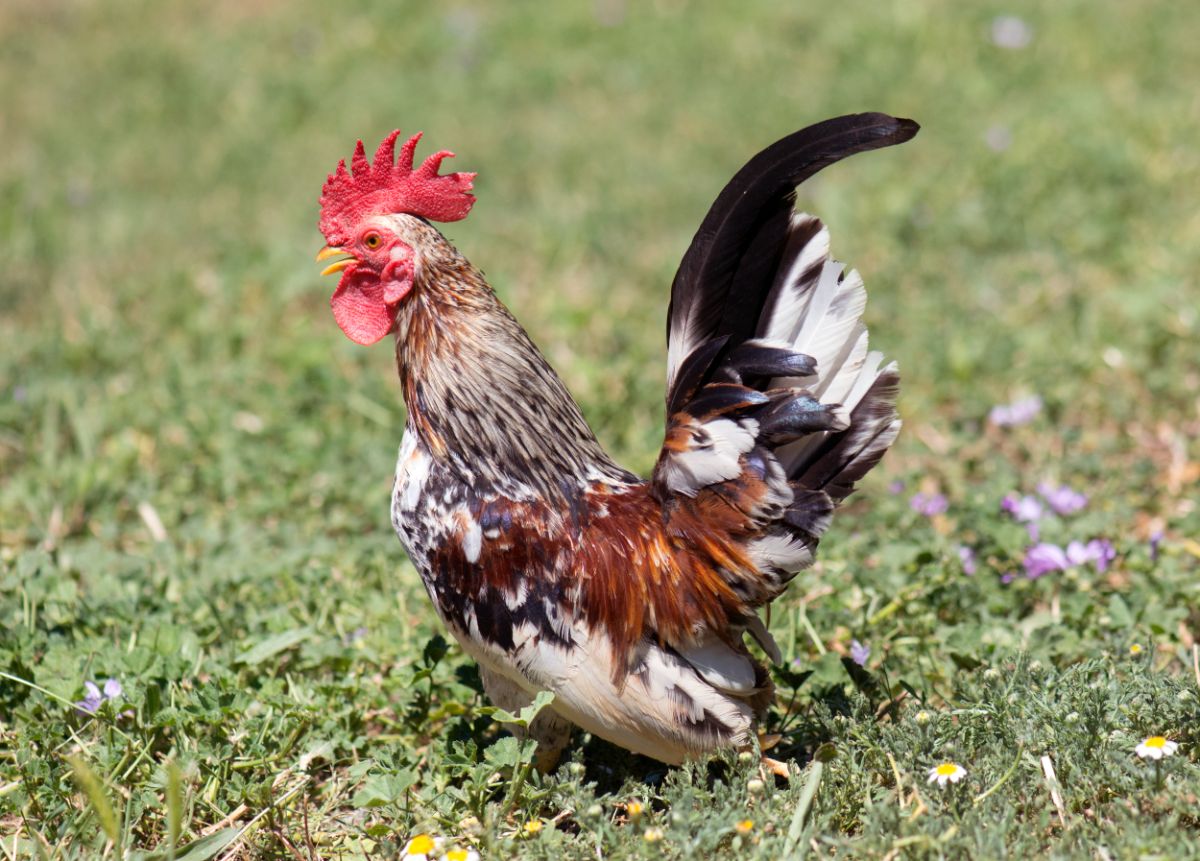 Seramas are the smallest chicken breed in the world. They can have any color combination, and the color does not breed true. Their heads almost touch their tails because of their short backs. Their tail is carried at a 90-degree angle, and their wings hang close to the ground.
They have a single red comb and stand no more than 10 inches tall. They have bay red eyes, red wattles, white or red earlobes, and yellow legs. They make an adorable addition to any flock of small, gentle birds!
How Easy is it to Keep Serama Chickens?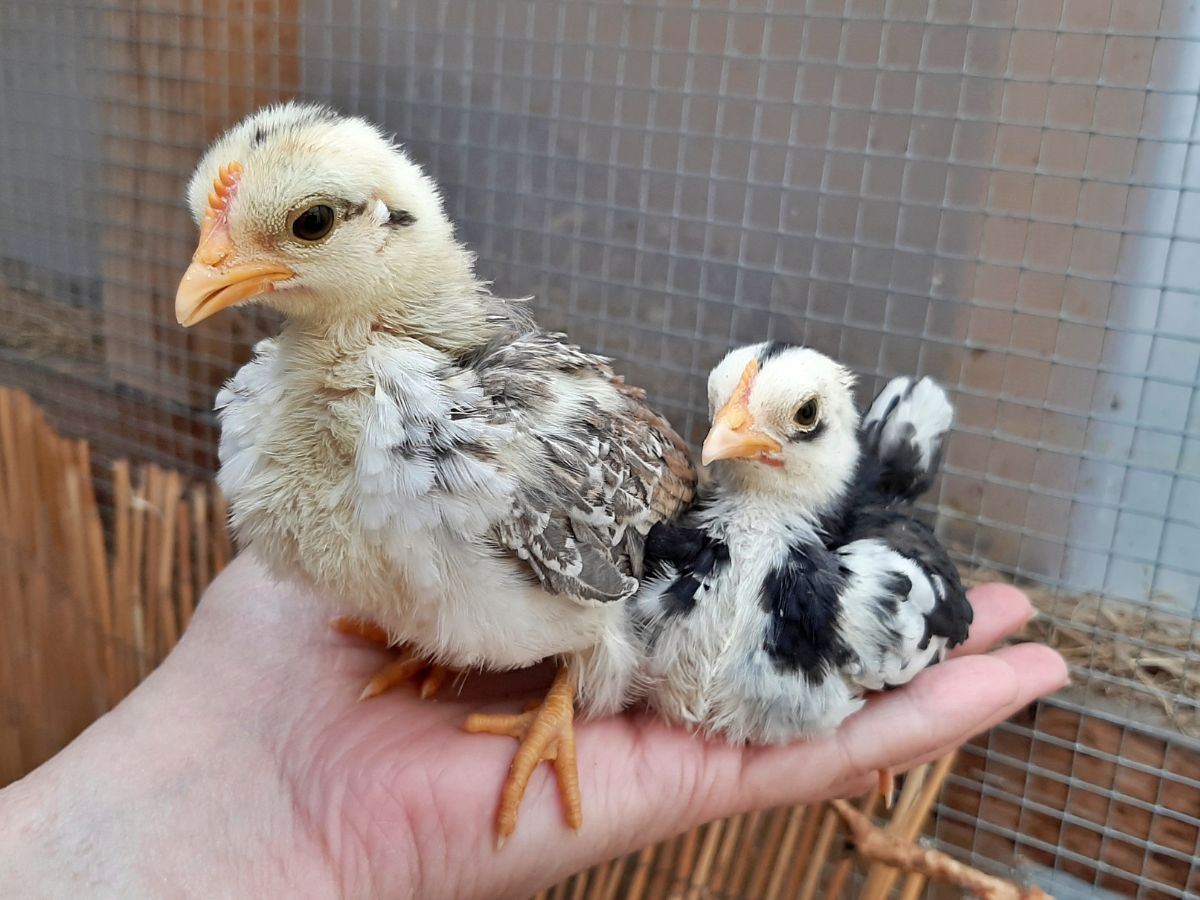 Serama chickens are very friendly and connect with humans easily, making them a wonderful option for beginner chicken owners. They are ideal as pet chickens and do wonderfully with children due to their small size.
They do well in confinement but also like to forage. Roosters can be aggressive toward one another, so only one should be kept per flock. They do much better in the heat than in the cold. They also molt continuously.
Special Care and Considerations for Serama Chickens
As with all chickens with single combs, the Serama chicken is at risk of developing frostbite in the winter. You can use a swipe of vaseline to protect their comb and wattles from freezing in low temperatures.
These birds do not do well in wet or muddy conditions because of their low wings. There is also a genetic defect that causes 25 percent of chicks to be unable to hatch.