The Sebright chicken is a bantam chicken breed. It is generally raised for ornamental purposes, rather than egg or meat production, due to its small size.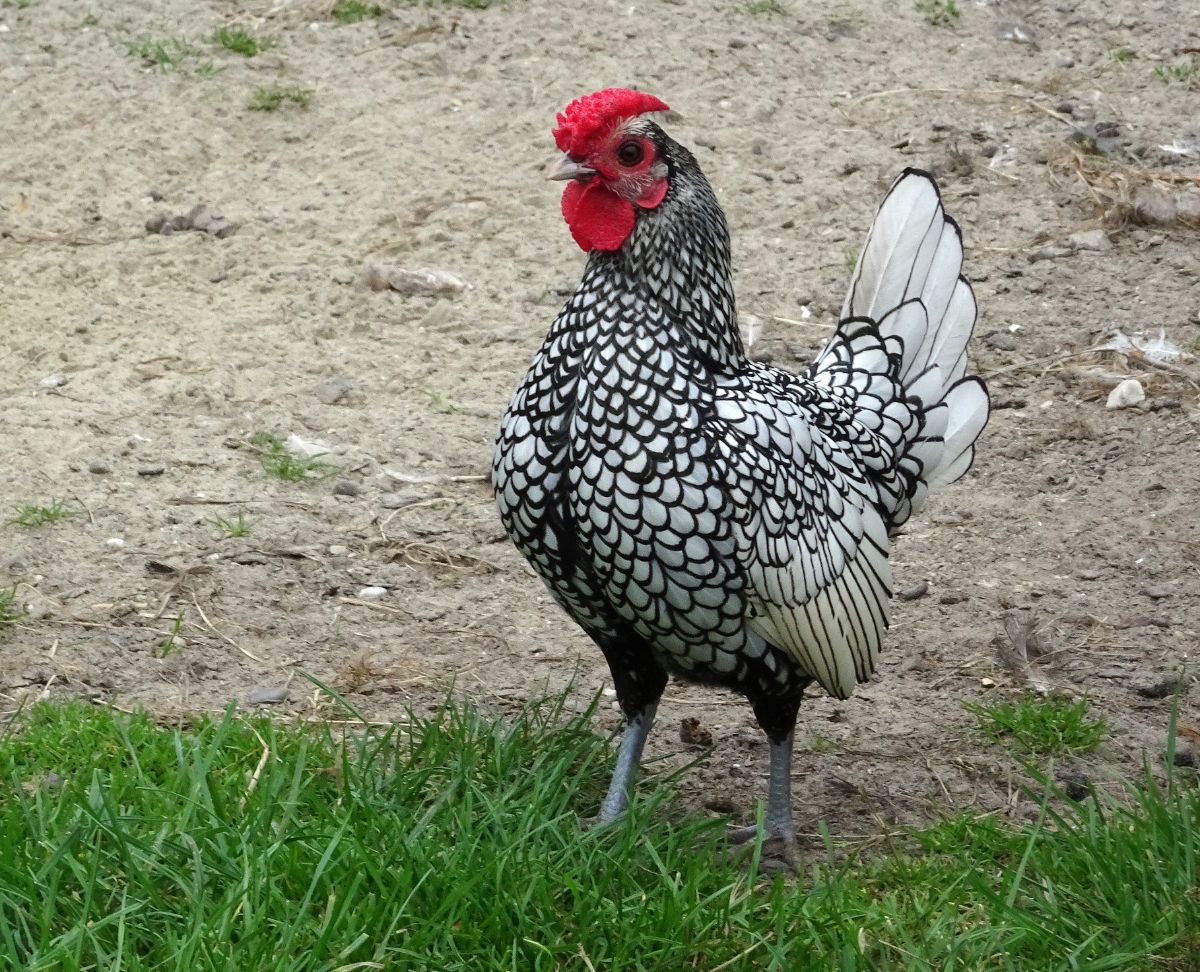 Sebright hens only lay around 70 small white eggs per year. They are not likely to go broody.
Jump to:
How to Buy Online Sebright Chickens

Golden Sebright Bantams As low as: $4.80 - Read reviews
Silver Sebright Bantams As low as: $4.80 - Read reviews
Sebright Bantams Surplus Special As low as: $3.45 - Read reviews
Sebright Chicken Breed Quick Info
Sebright Chicken Description
| | |
| --- | --- |
| Sebright Type/Size: | Bantam |
| Feather Color: | Gold Laced, Silver Laced |
| Leg Type: | Clean |
| Leg Color: | Slate Blue |
| Skin Color: | White |
| Sebright Ease of Raising/Keeping: | Easy |
| Sebright Special Care Needs: | Yes |
| Is the Sebright breed a common, rare, or protected breed of chicken? | Rare |
Sebright Use
| | |
| --- | --- |
| Meat | No |
| Eggs | No |
| Dual Purpose | No |
| Sebright Temperament: | Active, curious |
| Sebright Ability/Likelihood to Free Range: | Yes |
Sebright Egg Production
| | |
| --- | --- |
| Egg Color | White |
| Egg Size | Small |
| Estimated Number of Eggs Per Year | 70 |
| Likeliness to Brood Eggs/Raise Chicks | Low |
Sebright Meat Production
| | |
| --- | --- |
| Dressed Weight Male | N/A |
| Dressed Weight Female | N/A |
Sebright Climate Tolerance
Sebright Age to Maturity
| | |
| --- | --- |
| Number of Months to Reach Full Size | 6 Months |
| Number of Months to Start Egg Laying | 5-6 Months |
| Number of Weeks/Months to Reach Meat Harvest Size | N/A |
Sebright Size at Maturity
Origins of Sebright Chicken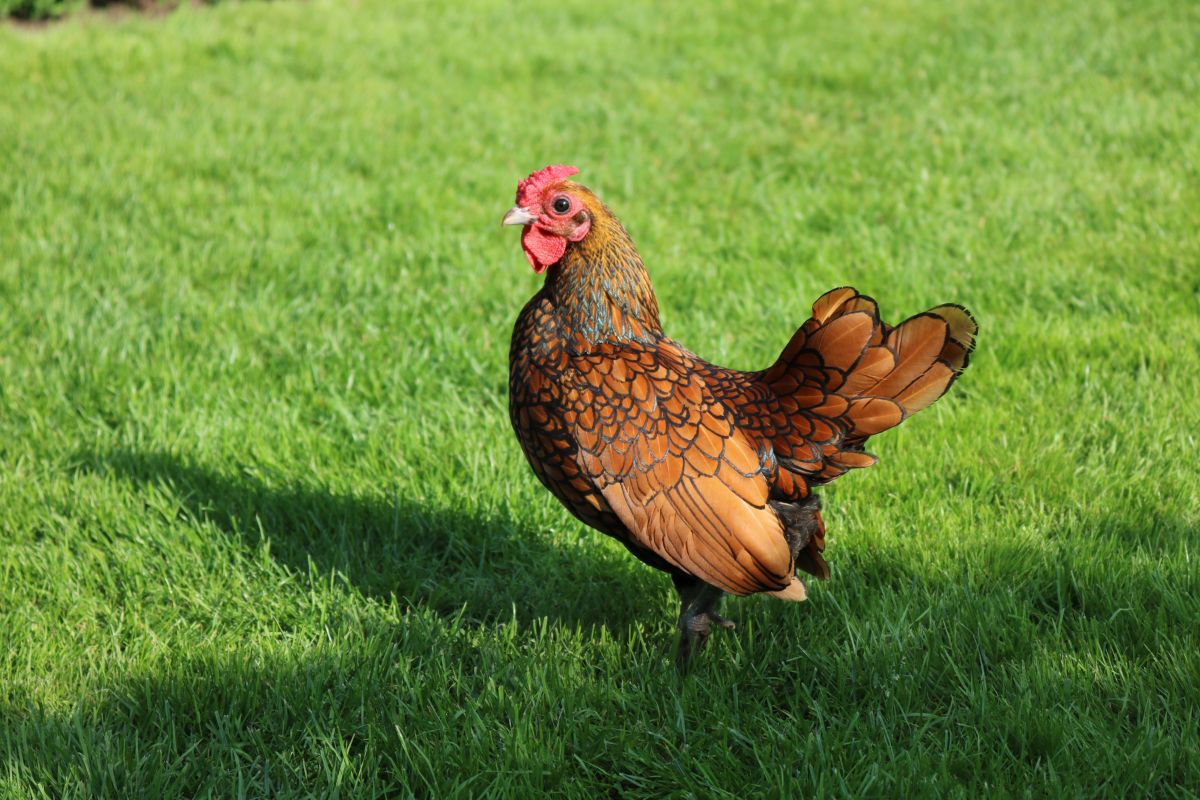 The Sebright chicken breed was developed by Sir John Saunders Sebright in the early 1800s in Great Britain. It is one of the oldest British bantam breeds and was admitted into both the Poultry Club of Great Britain Standard and the American Poultry Association Standard of Perfection in 1874.
Today, the Sebright is raised mainly as an ornamental bird.
Some Things to Know About Sebright Chicken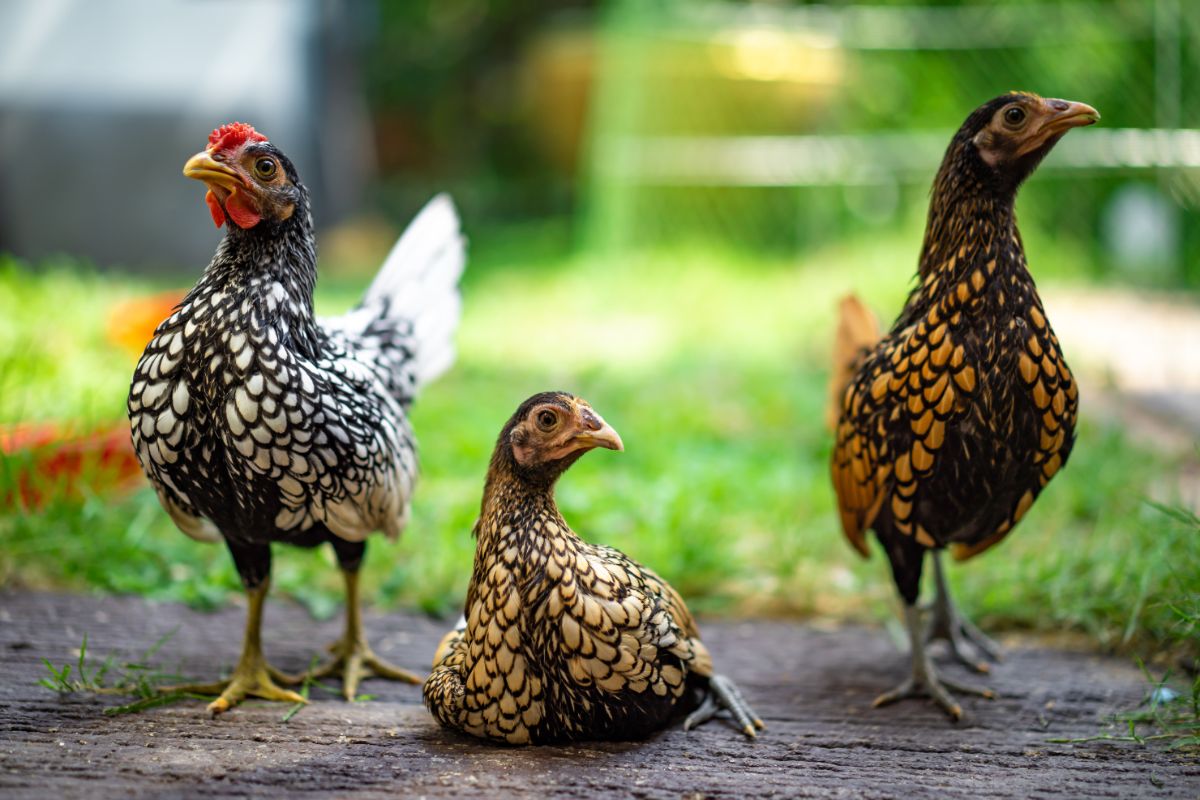 This is the only breed that is "hen feathered," meaning the male has no pointed sex feathers. They are very small and come in two color varieties: golden bay and silver white. The feathers of both types are laced with black. They have short, tight feathers that are almond-shaped.
These birds have large wings for their size, and they also have a full tail. They have a prominent breast and a compact body that is low to the ground. They also have a dark red rose comb that ends in a straight point on males, and they have red wattles, earlobes, and faces. Their beaks are a blue or horn color on silvers, while goldens have dark horn-colored beaks. Their legs are slate blue, and their skin is white.
How Easy is it to Keep Sebright Chickens?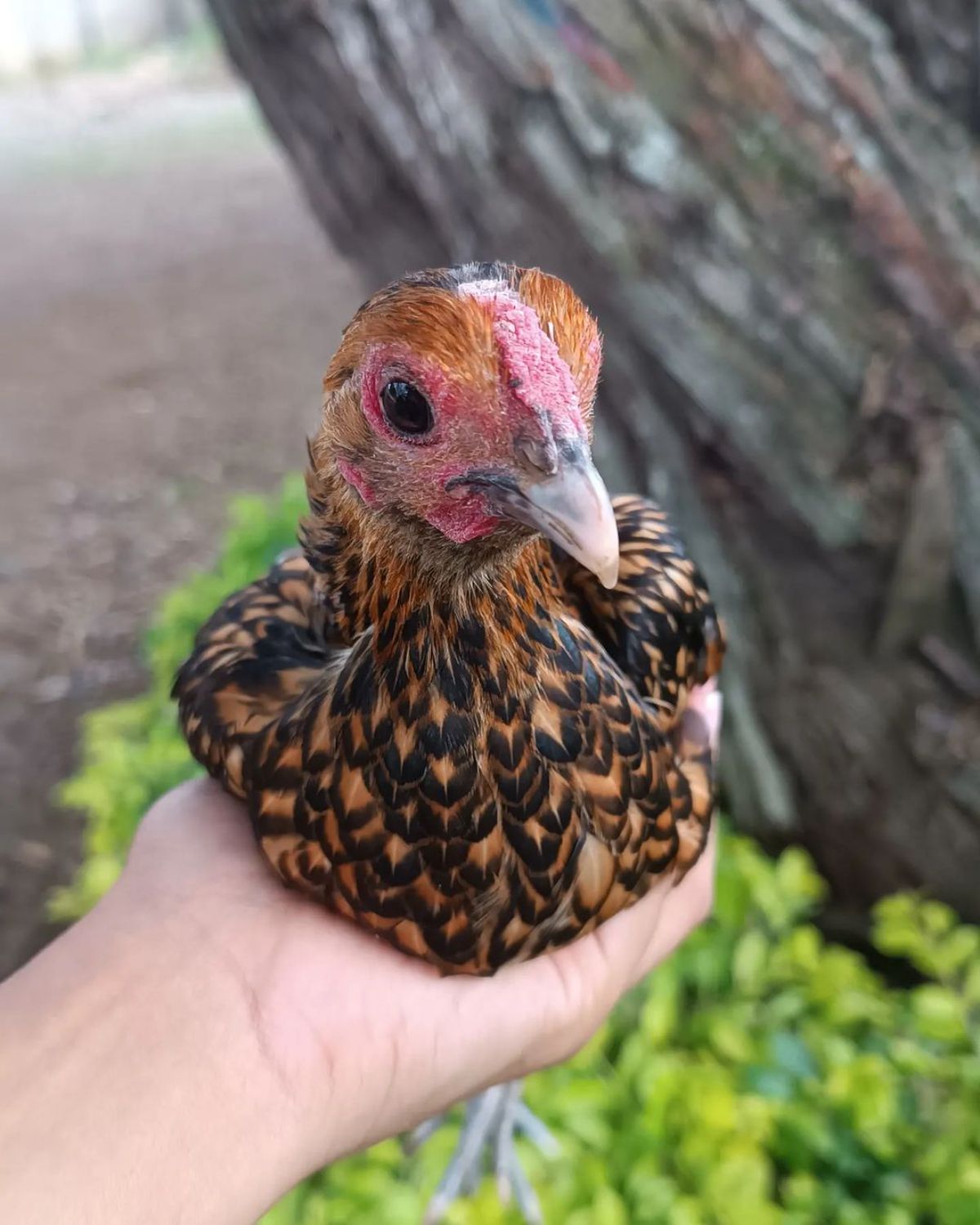 These chickens are curious and active and do not mind being handled. This makes them ideal pets and show birds. They like to explore and forage, which means they make excellent free-range birds.
They prefer warmer climates, as they are not very cold hardy.
Special Care and Considerations for Sebright Chickens
Sebright chickens are susceptible to Marek's disease, so they should be vaccinated to keep them as healthy as possible.
They also do not do well in colder climates, so precautions should be taken during winter weather. Ideally, they should be kept indoors in a climate-controlled coop during inclement weather.