The Poltava chicken is an extremely rare breed. They are better suited for small farms because their egg production and size is not ideal for commercialization. This means they are ideal chickens for backyard chicken owners and homesteads.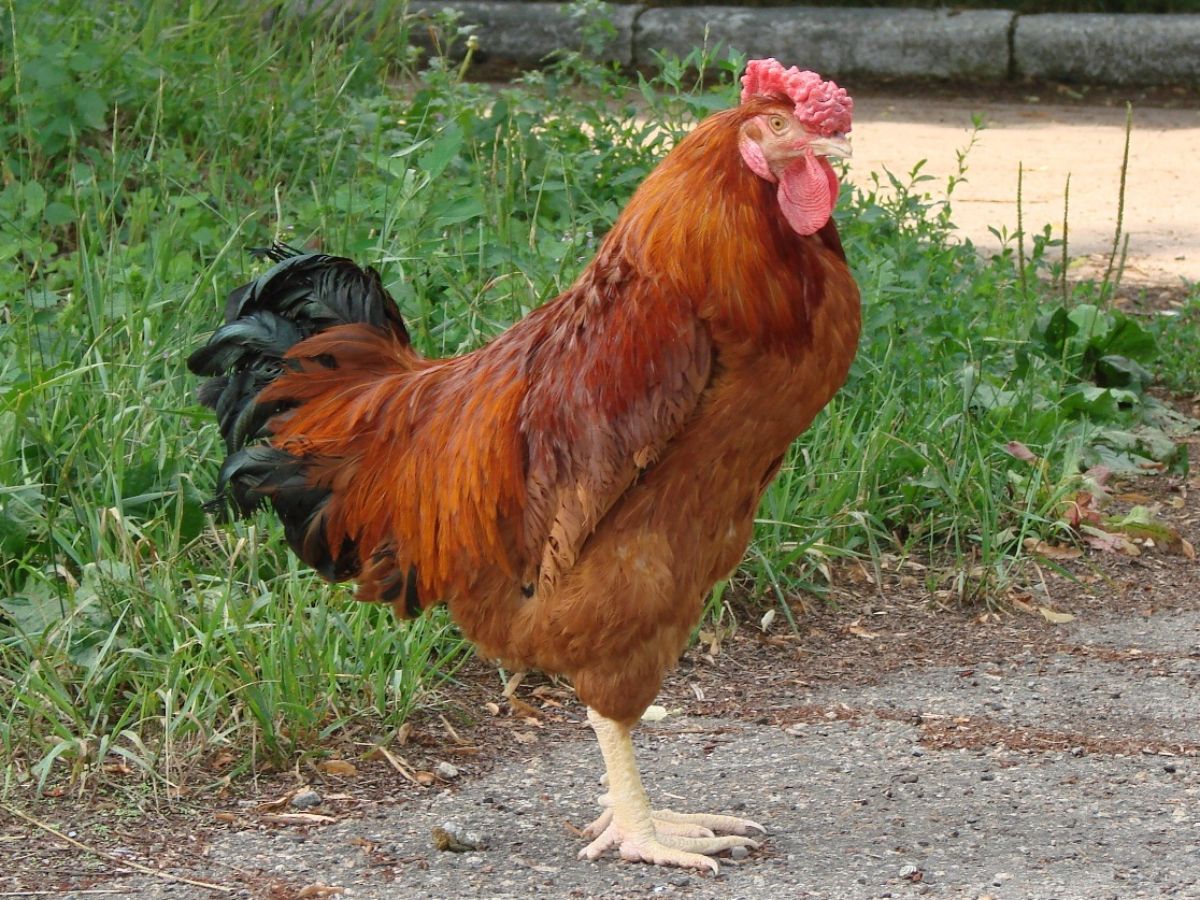 Poltava hens will produce around 160 medium-sized brown eggs each year. They are highly likely to go broody, which can interrupt their egg-laying. However, this is good news if you plan to hatch and raise chicks on your farm, as they are excellent mothers.
When it comes to meat production, the Poltava chicken matures early than most other breeds and yields a good carcass.
Jump to:

Poltava Chicken Breed Quick Info
Poltava Chicken Description
| | |
| --- | --- |
| Poltava Type/Size: | Standard |
| Feather Color: | Varies |
| Leg Type: | Clean |
| Leg Color: | Yellow |
| Skin Color: | Yellow |
| Poltava Ease of Raising/Keeping: | Easy |
| Poltava Special Care Needs: | No |
| Is the Poltava breed a common, rare, or protected breed of chicken? | Protected |
Poltava Use
| | |
| --- | --- |
| Meat | Yes |
| Eggs | Yes |
| Dual Purpose | Yes |
| Poltava Temperament: | Active, friendly |
| Poltava Ability/Likelihood to Free Range: | Yes |
Poltava Egg Production
| | |
| --- | --- |
| Egg Color | Brown |
| Egg Size | Medium |
| Estimated Number of Eggs Per Year | 160 |
| Likeliness to Brood Eggs/Raise Chicks | High |
Poltava Meat Production
| | |
| --- | --- |
| Dressed Weight Male | 5 lbs |
| Dressed Weight Female | 3.5 lbs |
Poltava Climate Tolerance
Poltava Age to Maturity
| | |
| --- | --- |
| Number of Months to Reach Full Size | 6 Months |
| Number of Months to Start Egg Laying | 5-6 Months |
| Number of Weeks/Months to Reach Meat Harvest Size | 6 Months |
Poltava Size at Maturity
Origins of Poltava Chicken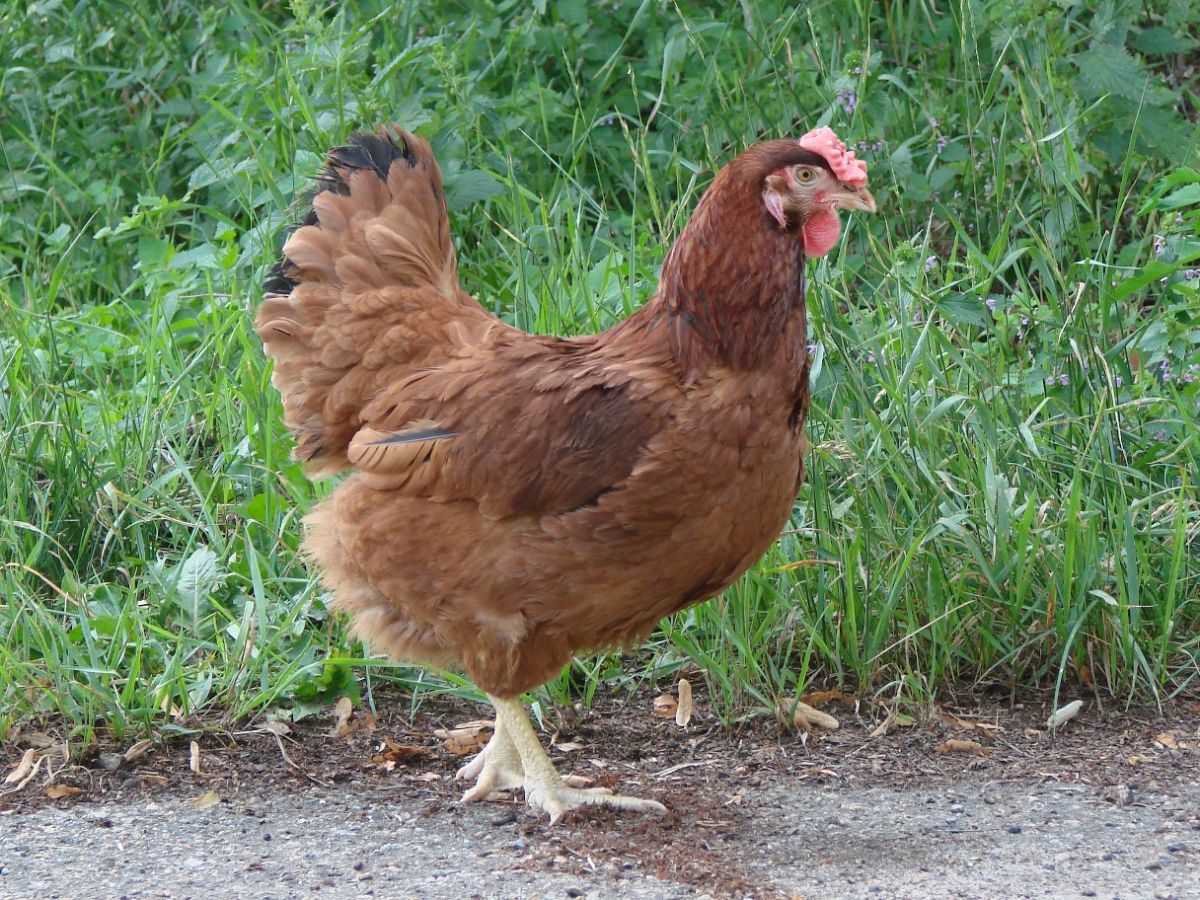 Poltava chickens originate from the Poltava region of Ukraine. They were developed from local landrace breeds and were created to be solid dual-purpose birds for small farms.
It is believed that local breeds were crossed with Buff Orpingtons, New Hampshire, and/or Wyandottes to achieve this breed.
Some Things to Know About Poltava Chicken
This breed comes in three varieties: Clay, Cuckoo, and Black. Clay is the most common, while Cuckoo and Black have died out. However, breeders and enthusiasts are working to bring these two varieties back into existence.
They are medium-sized birds with a long, horizontal posture and yellow legs. They have rose combs and red earlobes. The tips of their wing feathers are black, and the tail is brown-black. Males have a lighter neck than hens.
How Easy is it to Keep Poltava Chickens?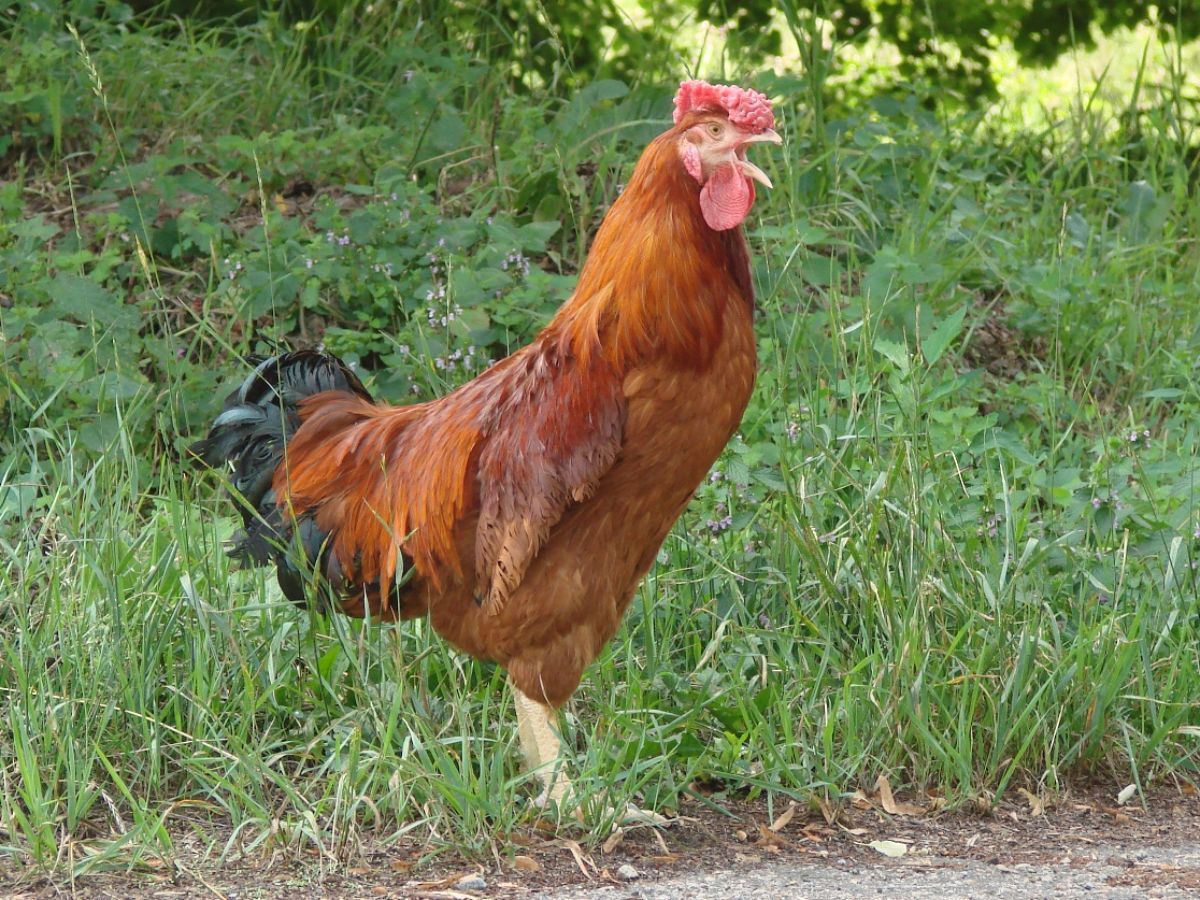 The Poltava chicken breed is easy to care for. They are hardy and resistant to disease, making them ideal for beginner chicken owners. They are good foragers and excel as free-range chickens, as they will find tasty treats to snack on wherever they are allowed to roam. They are active and friendly, as well.
Special Care and Considerations for Poltava Chickens
Overall, the Poltava is a hardy, healthy chicken breed that is not prone to any major health issues.