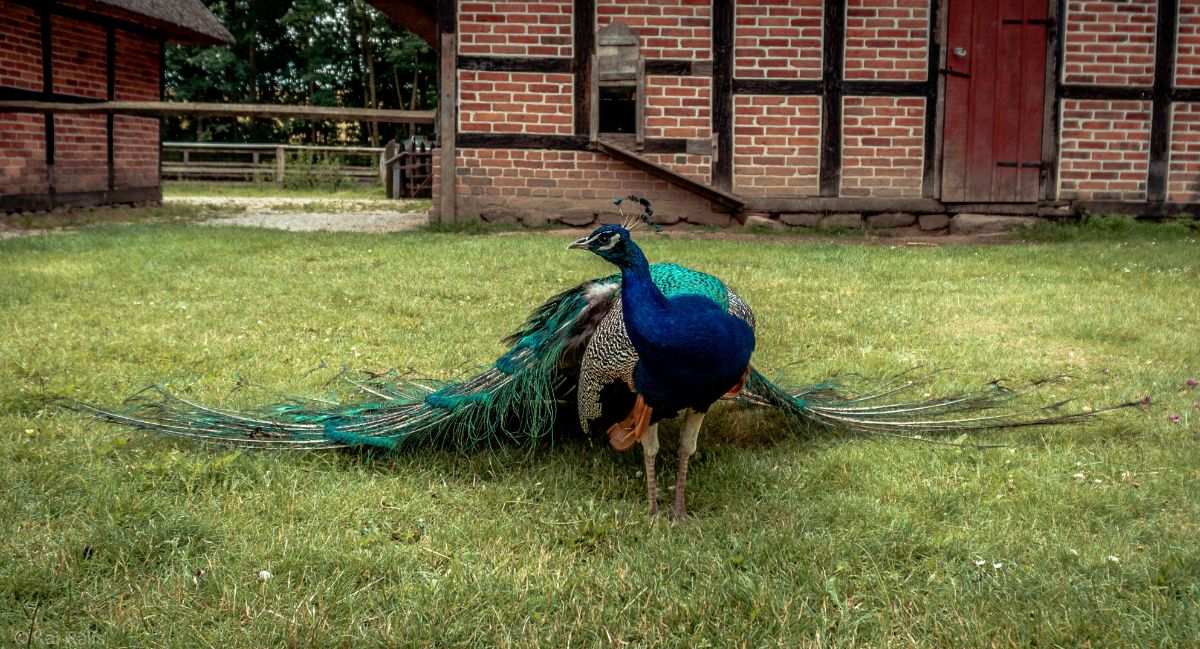 Looking for farms and hatcheries with peacocks for sale in California, CA?
I've done the legwork for you and found all the businesses that were selling peacocks or peafowl at the time of publishing.
I'm also going to cover other ways you can find peacocks for sale, and why it's so rewarding raising these magnificent birds!
Jump to:
Peacocks for Sale in California (Peafowl, Peachicks & More)
| Hatchery | Address | Tel Number | Website |
| --- | --- | --- | --- |
| Kimpawsible Peafowl | Hemet, CA | 760-645-5170 | kimpawsible.com |
| California Hatchery | Rancho Cucamonga, CA | 530-413-8257 | californiahatchery.com |
---
Kimpawsible Peafowl
Address - Hemet, CA
Phone - 760-645-5170
Website - https://kimpawsible.com/
Contact - [email protected]
"We have an assortment of colors and patterns, and working on widening our variety and selection. Our peafowl are fed top diets, always up to date with worming, and raised in large flight cages for a healthy, loving environment."
---
California Hatchery
Address - Rancho Cucamonga, CA
Phone - 530-413-8257
Website - https://www.californiahatchery.com/
Contact - [email protected]
"We guarantee all of your chicks, ducklings, turkeys, goslings, and other poultry breeds to arrive healthy and alive, however we do not offer a safe arrival guarantee on peafowl. Please take a camera with you to the post office to pick up your chicks and take pictures of any chicks that do not survive shipment so that it can be validated by a postal worker."
---
Buying Peacocks From An Online Hatchery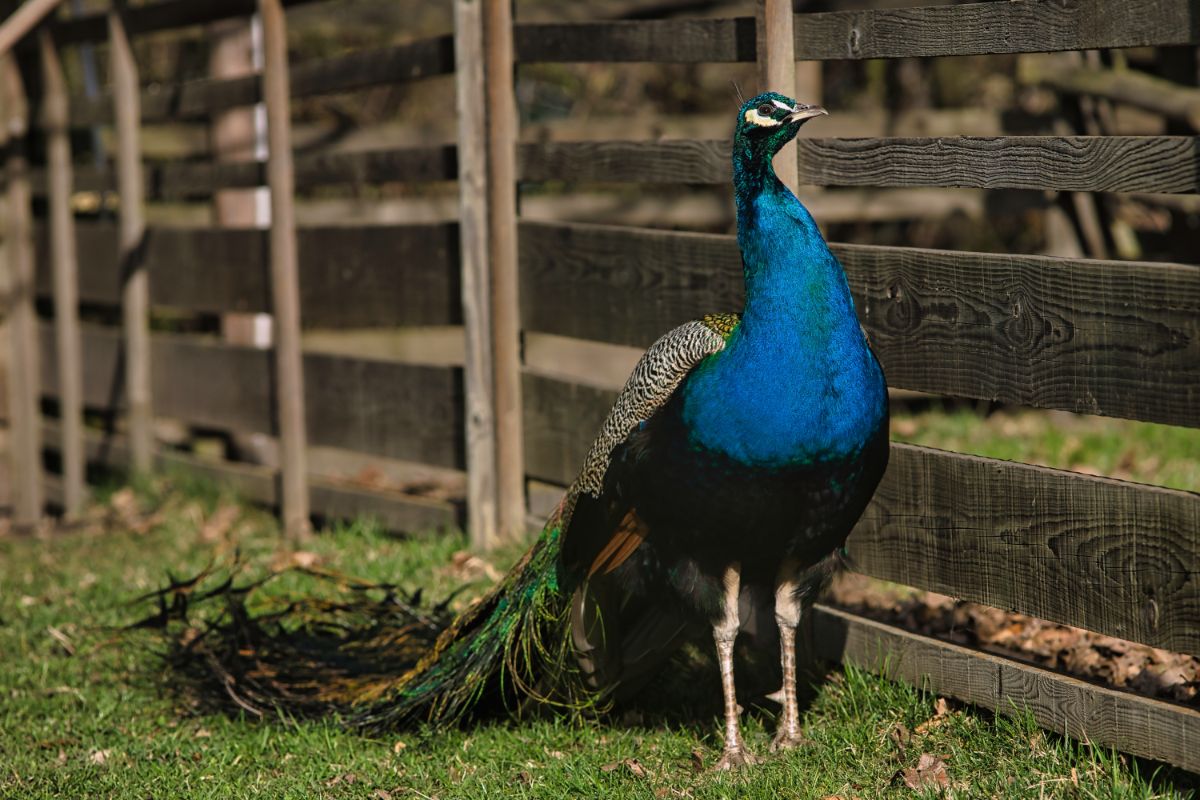 If you're not able to find a local farm or hatchery that sells peacocks, another option is to buy them online.
Some people prefer this as you can browse available birds and have them shipped right to your doorstep.
If you want to buy peafowl online, I recommend checking out Cackle Hatchery.
Cackle Hatchery is one of the longest-serving online hatcheries, and they have more than 200 varieties of poultry in stock - which includes a lot of peafowl varieties.
At the time of writing this, I could see that they were selling assorted peachicks, Indian Blue Peacocks, Spalding Purple Black Shoulder Peafowl, Opal, and White Peafowl to mention just a few of the varieties!
Click here (or the banner on the right) to see the latest prices and availability for peacocks and peafowl on Cackle Hatchery!
Related - Here is why there are so many wild peacocks in California!
Tips when Choosing a Hatchery to Buy Peafowl From
It can be a bit nerve-wracking buying peafowl from a hatchery you've never used before, but you really have nothing to worry about!
A few tips I figured I'd share to help if you're purchasing live birds for the first time are:
Don't get too hung up on reviews, but do try and find some reviews online from previous customers.
Look for hatcheries that specialize in peafowl (as opposed to those that sell all kinds of animals).
Choose a hatchery that has been in business for a long time and is willing to let you come take a look around.
Check what shipping options are available and how much it will cost to ship the birds to you before getting carried away.
See if the hatchery offers any guarantees or refunds (such as a live arrival guarantee).
As long as you take your time and do your due diligence, I'm sure you'll find somewhere selling peacocks.
If you can't find a local seller, just go with an online hatchery and save yourself the hassle.
How Much Does a Peacock Cost in California?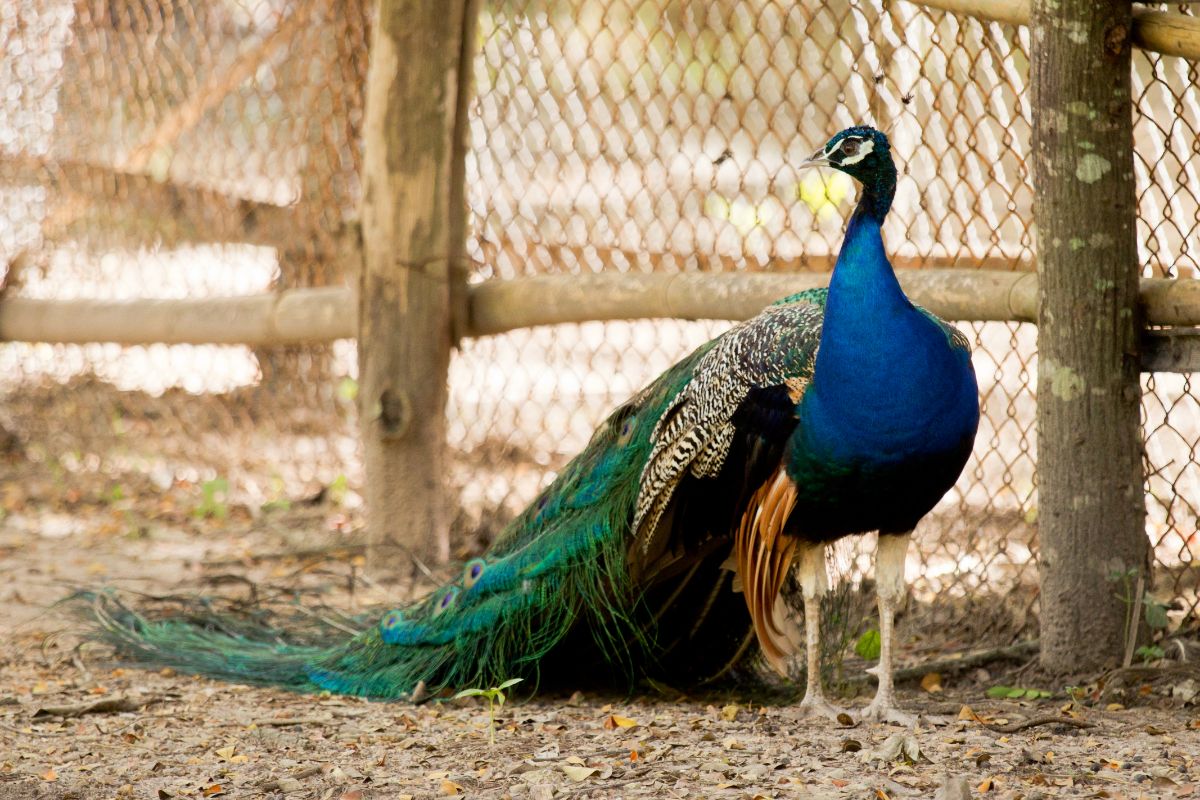 The cost of peacocks in California - or anywhere in the country - will vary depending on the variety, rarity, age, and color of the peacock.
For example, a white peafowl is going to be more expensive than a regular Indian blue peacock.
On average, you can expect to pay anywhere from $60 to $300 for a peacock.
Of course, if you're looking for something really rare, you can expect to pay a lot more than that!
Why You Should Raise Peacocks on Your Farm or Homestead
There are many reasons why raising peacocks is such a rewarding experience.
For starters, they're absolutely beautiful birds.
They have stunning tail feathers that are sure to turn heads, and they make a great addition to any farm or homestead.
Not only that, but they're also relatively easy to care for.
As long as you provide them with a spacious enclosure, plenty of food and water, and some perches to sleep on, they'll be happy.
And, since they're such interesting birds, they're sure to provide you with hours of entertainment!
Is It Legal to Have Peacocks as Pets in California?
The short answer is yes, it is legal to have peacocks as pets in California.
However, there are a few things you need to know before you bring one home.
First of all, the strange thing is that peacocks are considered domestic livestock in California.
That means they're subject to the same laws and regulations as other farm animals - like chickens.
Still, I would recommend contacting your local office and checking the ordinance governing how you can keep peafowl where you live.
It's also advisable to check out the CA Dept of Food & AG site to make sure you're acting lawfully.
Didn't find what you're looking for? Check out these listings of places with peacocks for sale in Pennsylvania and Texas.