The Norfolk Grey is an extremely rare chicken breed. They are a friendly, docile dual-purpose breed. This means that they can be raised for both eggs and meat.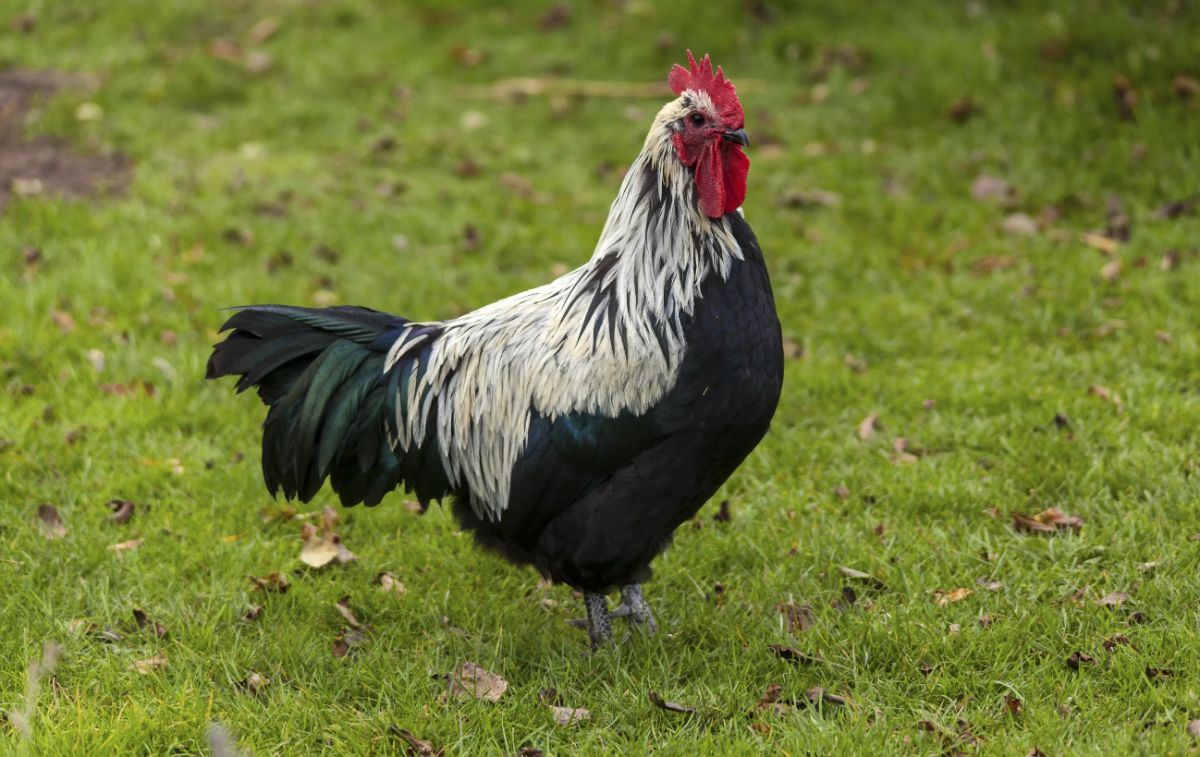 Hens will rarely go broody and will produce around 230 medium-sized tinted eggs each year. This is an excellent homesteading bird, as it is highly productive and easy to care for.
Jump to:

Norfolk Grey Chicken Breed Quick Info
Norfolk Grey Chicken Description
| | |
| --- | --- |
| Norfolk Grey Type/Size: | Standard |
| Feather Color: | Black and Silver |
| Leg Type: | Clean |
| Leg Color: | Dark Gray |
| Skin Color: | White |
| Norfolk Grey Ease of Raising/Keeping: | Easy |
| Norfolk Grey Special Care Needs: | No |
| Is the Norfolk Grey breed a common, rare, or protected breed of chicken? | Rare |
Norfolk Grey Use
| | |
| --- | --- |
| Meat | Yes |
| Eggs | Yes |
| Dual Purpose | Yes |
| Norfolk Grey Temperament: | Friendly, docile |
| Norfolk Grey Ability/Likelihood to Free Range: | Yes |
Norfolk Grey Egg Production
| | |
| --- | --- |
| Egg Color | Tinted |
| Egg Size | Medium |
| Estimated Number of Eggs Per Year | 230 |
| Likeliness to Brood Eggs/Raise Chicks | Low |
Norfolk Grey Meat Production
| | |
| --- | --- |
| Dressed Weight Male | 5.25 lbs |
| Dressed Weight Female | 3.75 lbs |
Norfolk Grey Climate Tolerance
Norfolk Grey Age to Maturity
| | |
| --- | --- |
| Number of Months to Reach Full Size | 6 Months |
| Number of Months to Start Egg Laying | 5 Months |
| Number of Weeks/Months to Reach Meat Harvest Size | 6 Months |
Norfolk Grey Size at Maturity
Origins of Norfolk Grey Chicken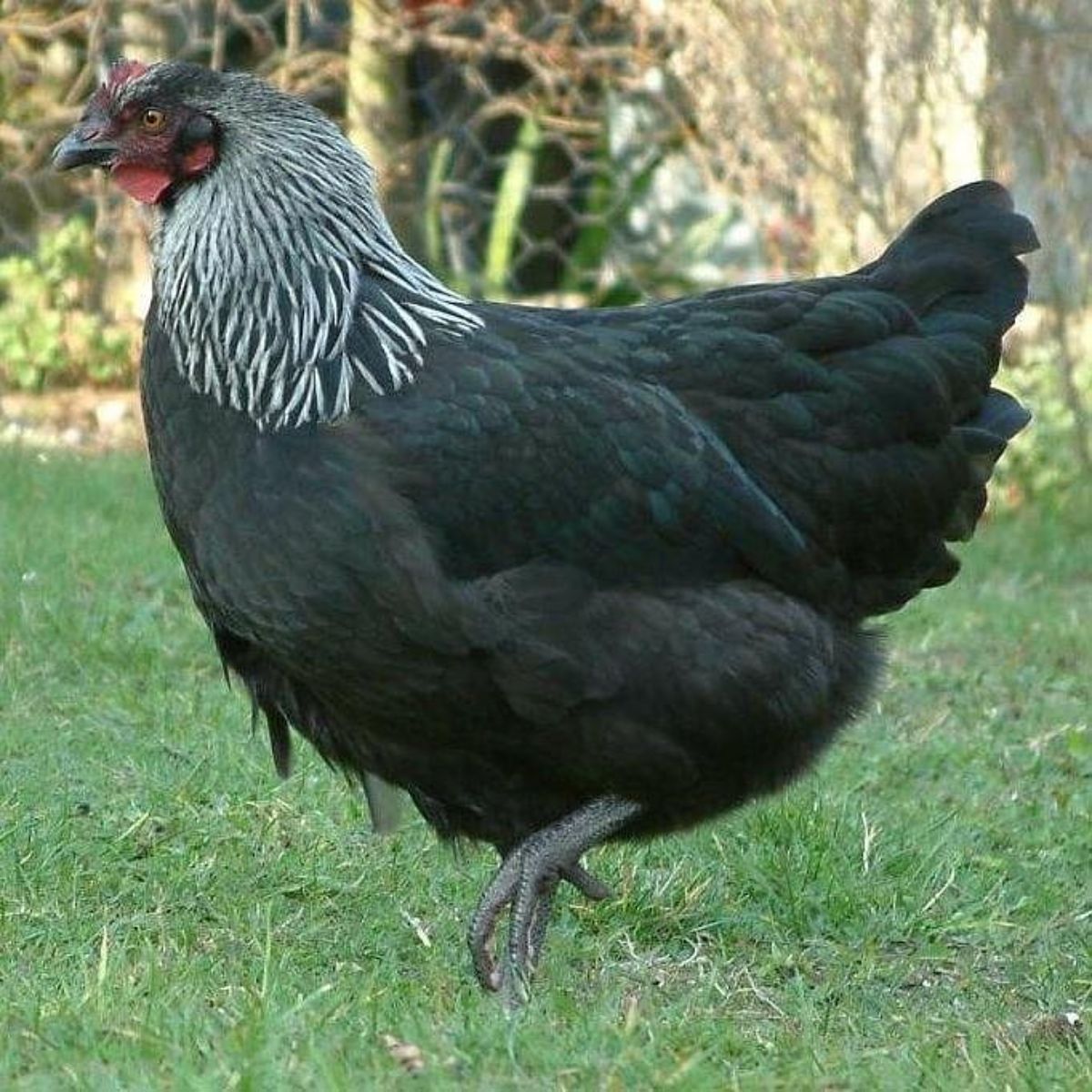 This breed was developed by Fred Myhill of Norwich in Norfolk, England, in the 1920s. He brought them to the 1920 Dairy Show and named them the Norfolk Grey in 1925, changing their name from the Black Marias. This made them much more popular with breeders.
It is believed that Myhill crossbred the Silver Birchen Game and Duckwing Leghorn chicken to achieve this breed. Dorking and Wyandotte genetics may also have been incorporated.
The breed declined in popularity during World War II and never recovered after that. In fact, numbers dwindles down to only four birds during the 1970s. A man named Andrew Bowden and his wife used these four birds to keep the breed going, and they made a slight comeback.
Today, they remain extremely rare and in danger of extinction. They are not generally found outside of Norfolk, England, where a small number of breeders and enthusiasts raise them.
Some Things to Know About Norfolk Grey Chicken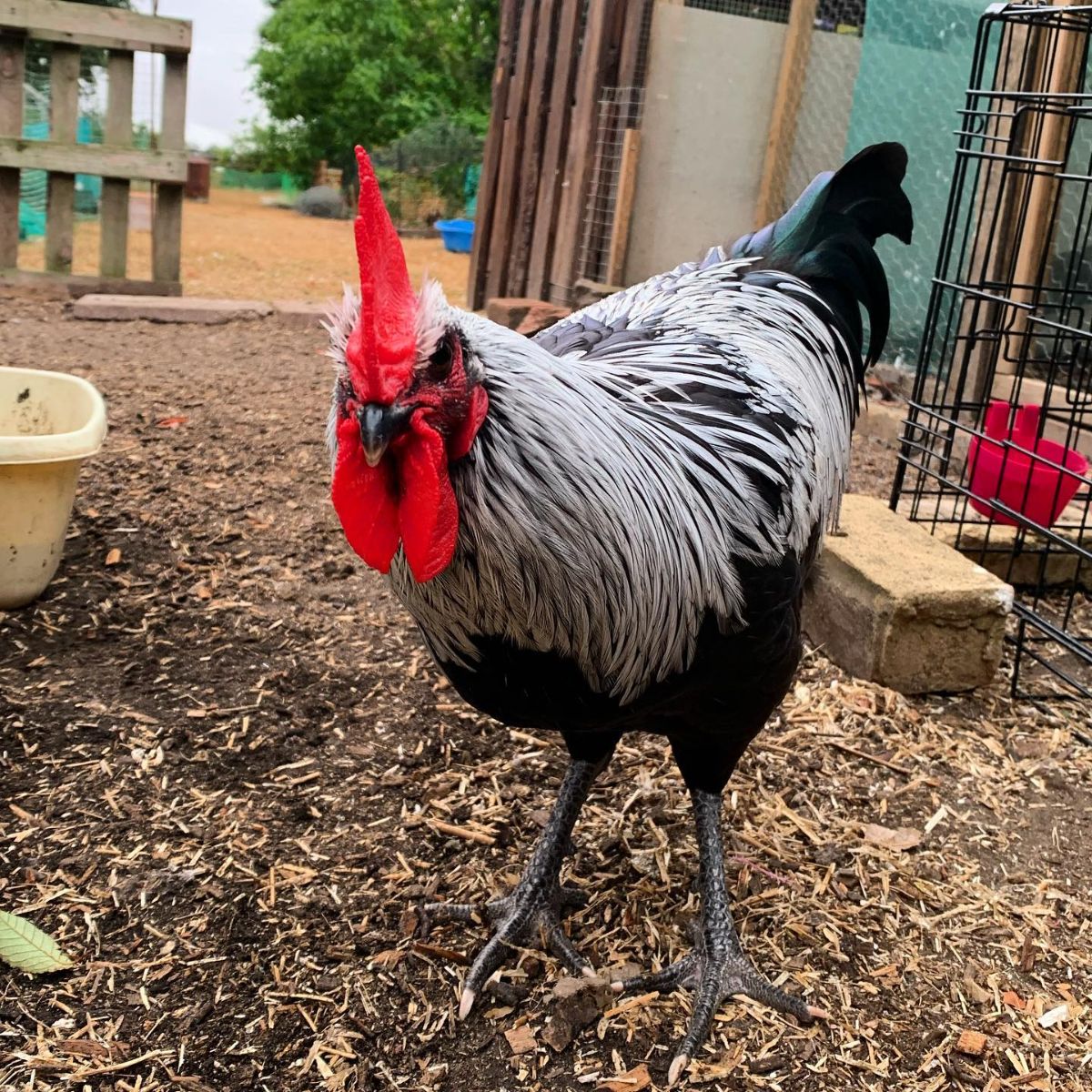 The Norfolk Grey chicken is a medium-heavy breed that has an upright stature with dark gray legs. The only color variety is black and silver-white. Males have impressionable silver-white feathering on their necks.
They have a red single comb and medium-sized wattles, with dark gray legs and red earlobes. There are both large fowl and bantam versions of the breed.
How Easy is it to Keep Norfolk Grey Chickens?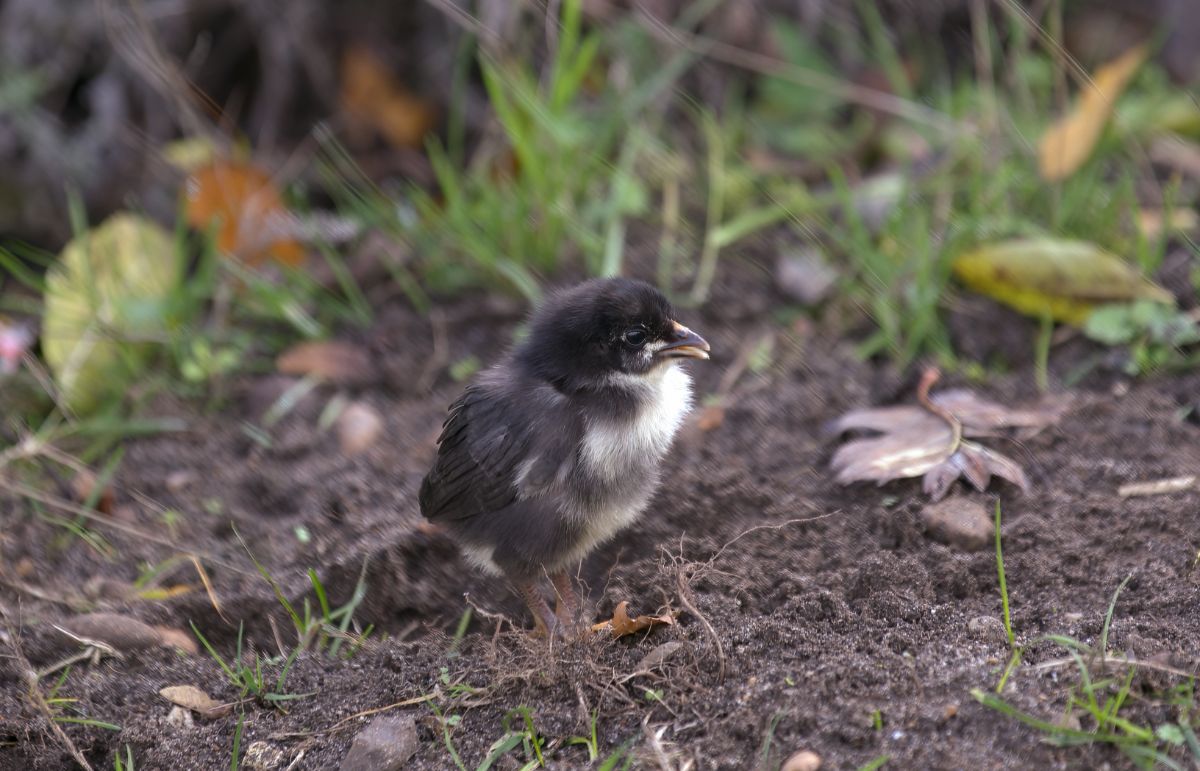 This breed of chicken is very easy to care for, making them ideal for beginner chicken owners and families alike. They are rarely broody and interact well with humans and other chicken breeds. This makes them excellent pets and show birds.
They can fly but are not flighty, so high fencing is not necessary. They are also very hardy and do excellently as free-range birds. They can also stand confinement and do well in both hot and cold climates.
Special Care and Considerations for Norfolk Grey Chickens
Norfolk Grey chickens are a very rare breed with low numbers, so watch out for signs of inbreeding. Always purchase chicks from responsible breeders to lower the risk of this. The best place to source Norfolk Greys from is Norfolk, England, where the breed originated.
If you choose to show this breed, it is best to keep them in a shaded run and feed them a controlled diet. This helps to prevent their silver plumage from becoming brassy.
As with all chickens with a single comb, there is a risk of frostbite in the winter. You can use a swipe of vaseline to help protect their comb and wattles from freezing in low temperatures.