The Nankin chicken is a true bantam breed, meaning that there is no larger version of the breed. They are raised for ornamental purposes rather than egg or meat production due to their small size.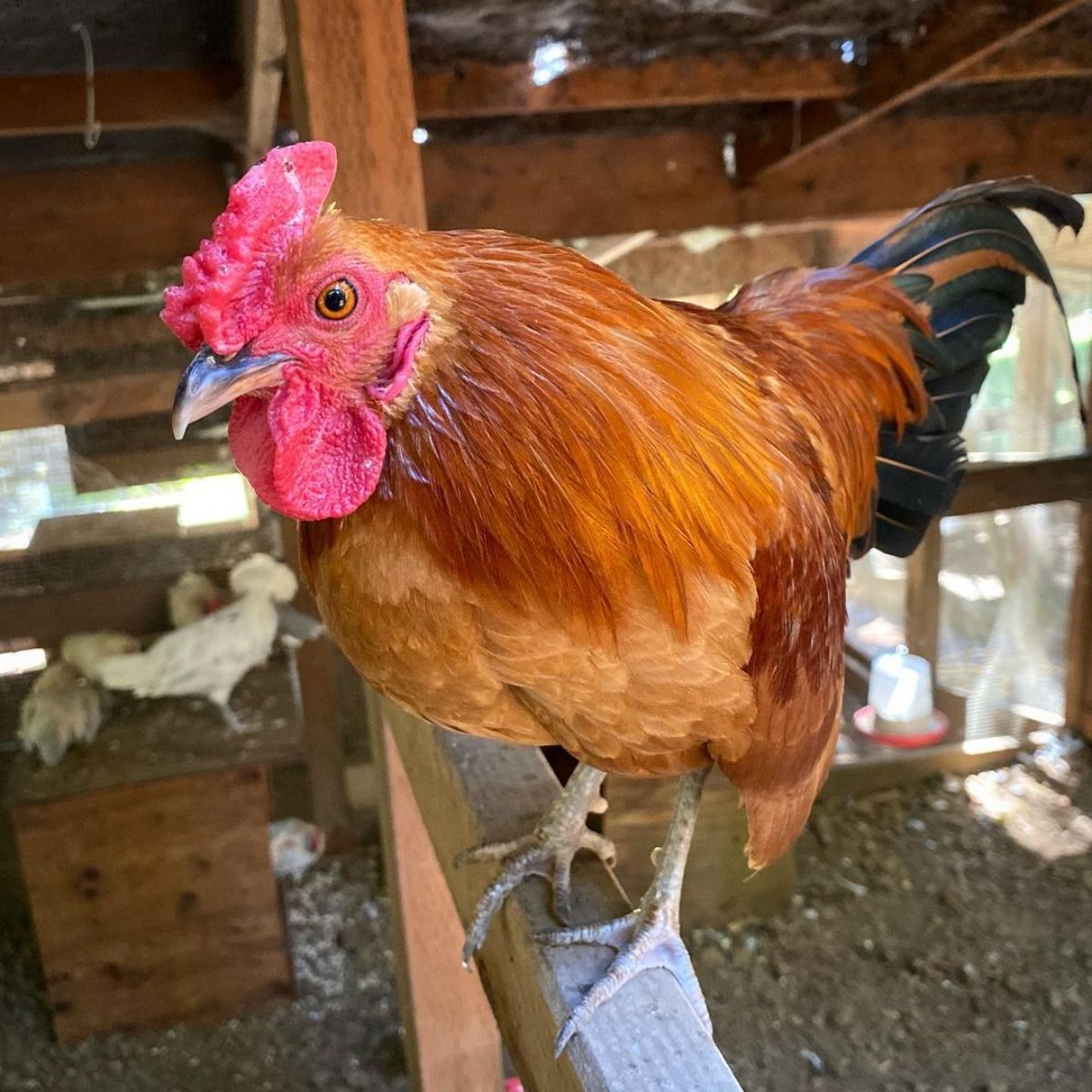 The hens lay only about 100 small cream-colored eggs per year and are prone to going broody. This further disrupts their egg-laying but is good news if you plan on hatching and raising chicks on your farm. They are fierce, protective mothers when they do go broody.
If you do plan on hatching Nankin eggs, be aware that their eggs are sometimes round. This makes artificial incubation difficult. Luckily, hens of this breed will act as excellent mothers.
Jump to:

Nankin Chicken Breed Quick Info
Nankin Chicken Description
| | |
| --- | --- |
| Nankin Type/Size: | Bantam |
| Feather Color: | Buff |
| Leg Type: | Clean |
| Leg Color: | Blue |
| Skin Color: | White |
| Nankin Ease of Raising/Keeping: | Easy |
| Nankin Special Care Needs: | Yes |
| Is the Nankin breed a common, rare, or protected breed of chicken? | Rare, "endangered" status |
Nankin Use
| | |
| --- | --- |
| Meat | No |
| Eggs | No |
| Dual Purpose | No |
| Nankin Temperament: | Friendly, calm |
| Nankin Ability/Likelihood to Free Range: | No |
Nankin Egg Production
| | |
| --- | --- |
| Egg Color | Cream |
| Egg Size | Small |
| Estimated Number of Eggs Per Year | 100 |
| Likeliness to Brood Eggs/Raise Chicks | High |
Nankin Meat Production
| | |
| --- | --- |
| Dressed Weight Male | N/A |
| Dressed Weight Female | N/A |
Nankin Climate Tolerance
Nankin Age to Maturity
| | |
| --- | --- |
| Number of Months to Reach Full Size | 7 Months |
| Number of Months to Start Egg Laying | 6-7 Months |
| Number of Weeks/Months to Reach Meat Harvest Size | N/A |
Nankin Size at Maturity
| | |
| --- | --- |
| Male | 1.5 lbs |
| Female | 1.25 lbs |
Origins of Nankin Chicken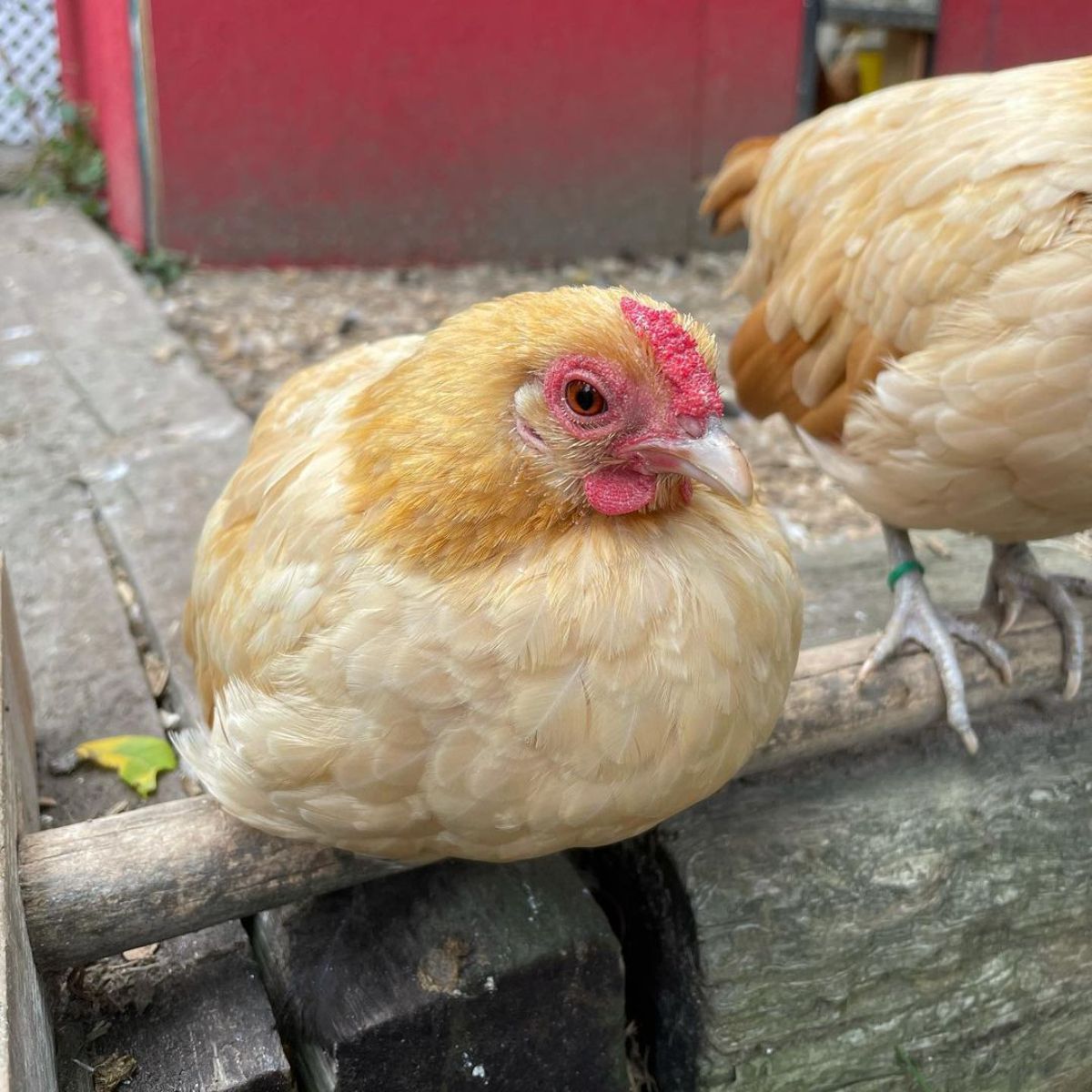 The Nankin chicken is a very old breed that is theorized to have originated in Southeast Asia. It is thought to have arrived in England by the 1500s, if not earlier. By the 19th century, it had been imported to the United States.
Today, it remains rare and is raised mainly as an ornamental breed. In fact, it is considered an endangered species by the United States Livestock Conservancy.
Some Things to Know About Nankin Chicken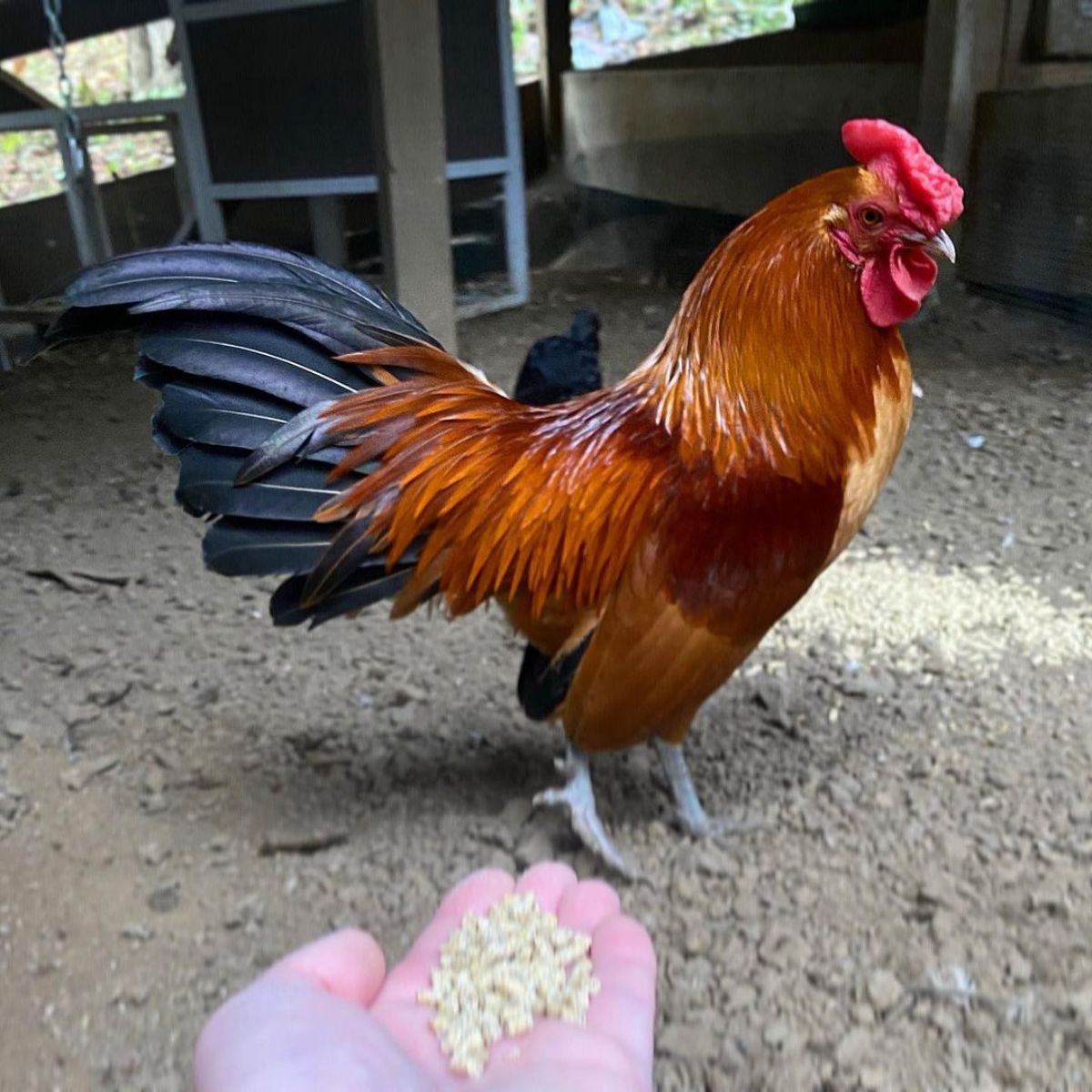 Nankins have buff color plumage with black tail feathers and a single or rose comb. Hens have a lighter color of feathering compared to roosters. Their legs are blue, and they have white skin. White legs are considered a defect in this breed. They have red wattles as well as red faces and earlobes.
How Easy is it to Keep Nankin Chickens?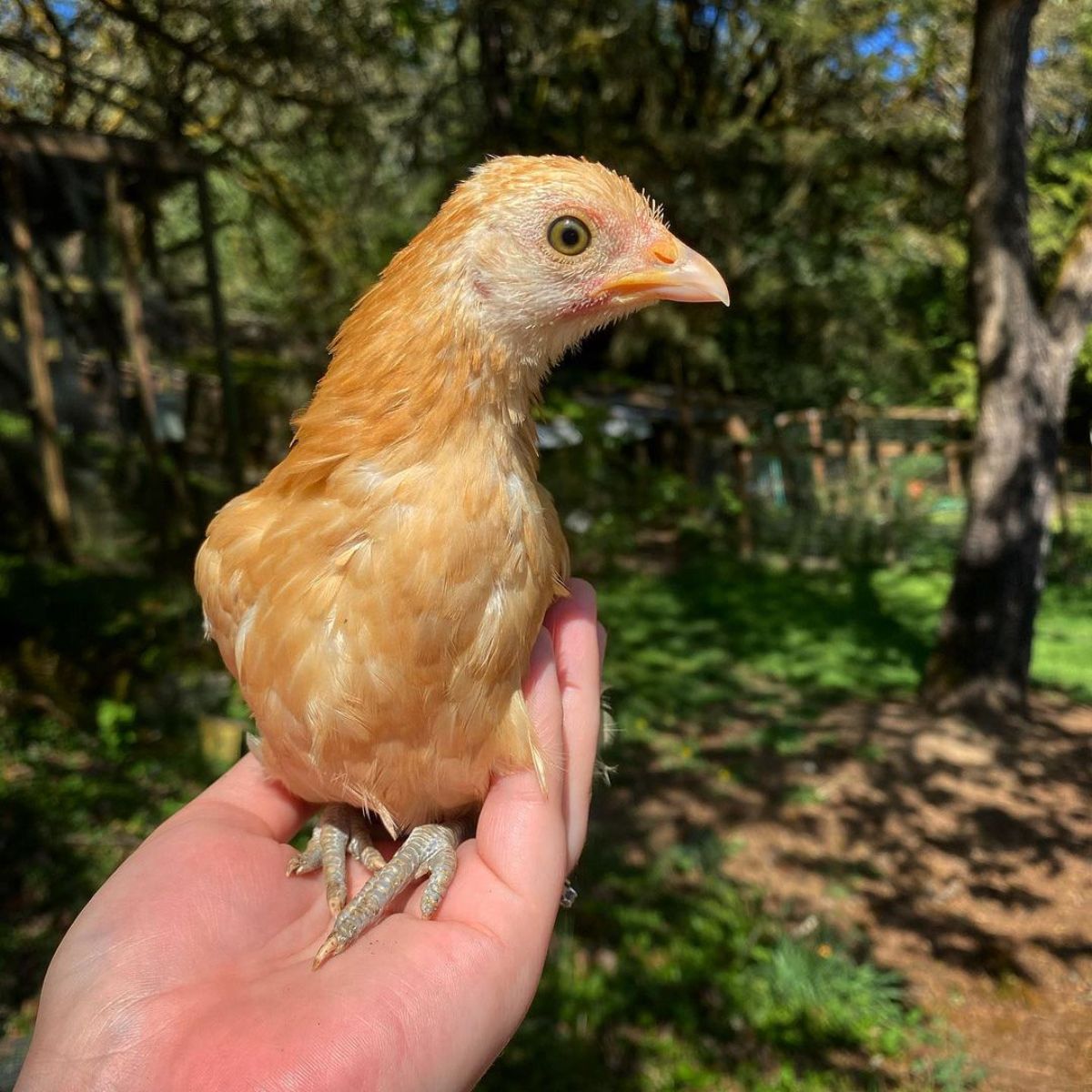 This is a hardy breed that tolerates confinement well. In fact, they do best in confinement, not as free-range birds. Due to their small size, they can be prone to predation. They do well in the heat and moderately well in the cold.
They are generally friendly, but males can be aggressive. They prefer to have their own flock and not be mixed with other breeds. These birds make great pets and show chickens because of their calm and friendly temperament.
Special Care and Considerations for Nankin Chickens
Nankin chickens can fly, although they do not do so frequently. Nevertheless, some fencing should be used to ensure they stay within their range.
They also can get frostbite in the winter on their comb and wattles. You can use vaseline to help protect their comb and wattles from freezing in low temperatures.