Despite their intimidating appearance, the Modern Game chicken makes a great pet and show bird. Although they were originally developed for cockfighting, today, these birds are raised mainly for ornamental purposes.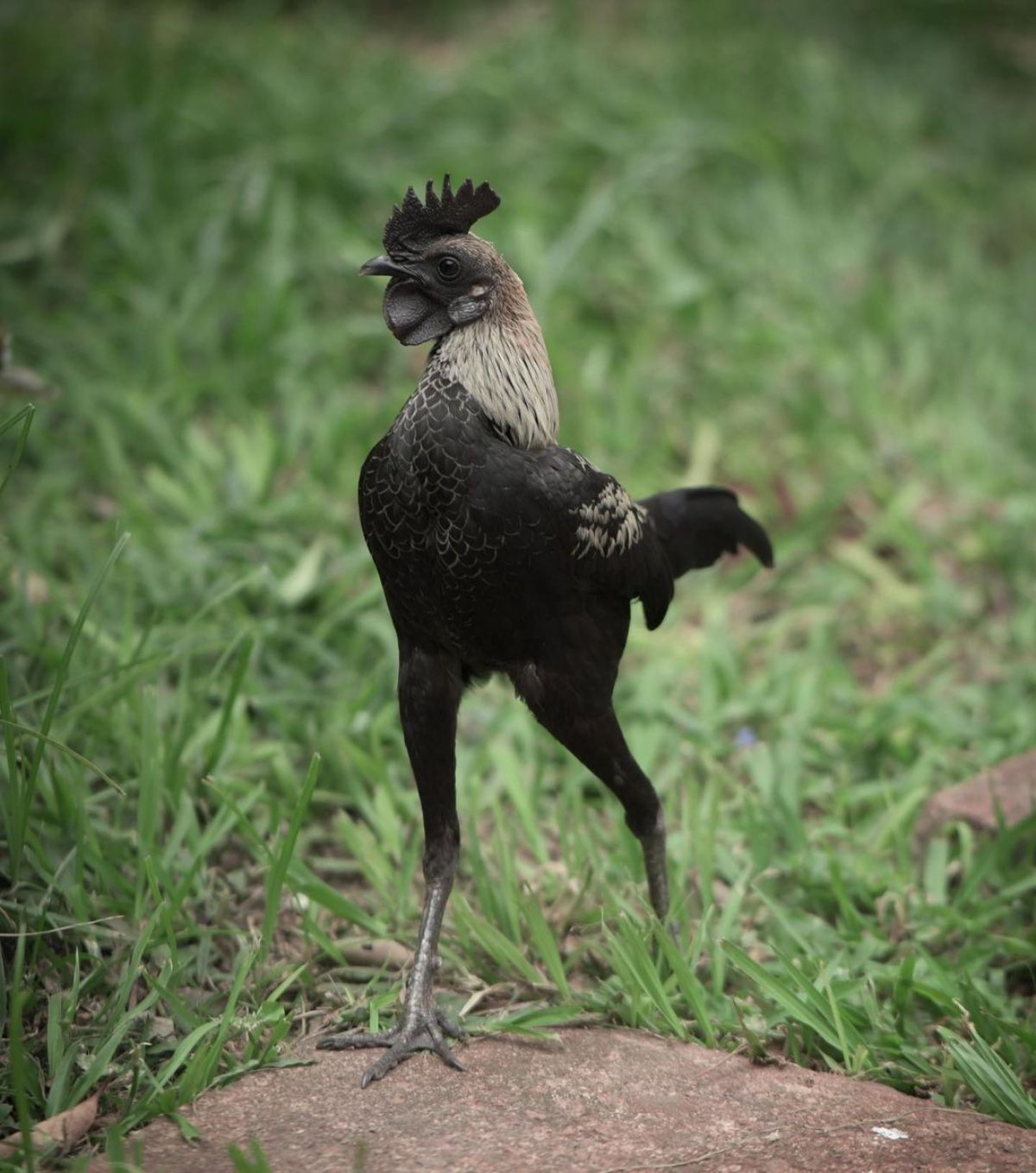 The hens lay very few eggs, only about 60 medium-tinted eggs per year, and are likely to go broody. They are not raised for meat due to their poor meat quality.
Jump to:

Modern Game Chicken Breed Quick Info
Modern Game Chicken Description
| | |
| --- | --- |
| Modern Game Type/Size: | Standard |
| Feather Color: | Varies |
| Leg Type: | Clean |
| Leg Color: | Varies |
| Skin Color: | White |
| Modern Game Ease of Raising/Keeping: | Easy |
| Modern Game Special Care Needs: | Yes |
| Is the Modern Game breed a common, rare, or protected breed of chicken? | Rare |
Modern Game Use
| | |
| --- | --- |
| Meat | No |
| Eggs | No |
| Dual Purpose | No |
| Modern Game Temperament: | Friendly, tame, curious, active |
| Modern Game Ability/Likelihood to Free Range: | Yes |
Modern Game Egg Production
| | |
| --- | --- |
| Egg Color | Tinted |
| Egg Size | Medium |
| Estimated Number of Eggs Per Year | 60 |
| Likeliness to Brood Eggs/Raise Chicks | Moderate |
Modern Game Meat Production
| | |
| --- | --- |
| Dressed Weight Male | N/A |
| Dressed Weight Female | N/A |
Modern Game Climate Tolerance
Modern Game Age to Maturity
| | |
| --- | --- |
| Number of Months to Reach Full Size | 7-8 Months |
| Number of Months to Start Egg Laying | 6 Months |
| Number of Weeks/Months to Reach Meat Harvest Size | N/A |
Modern Game Size at Maturity
Origins of Modern Game Chicken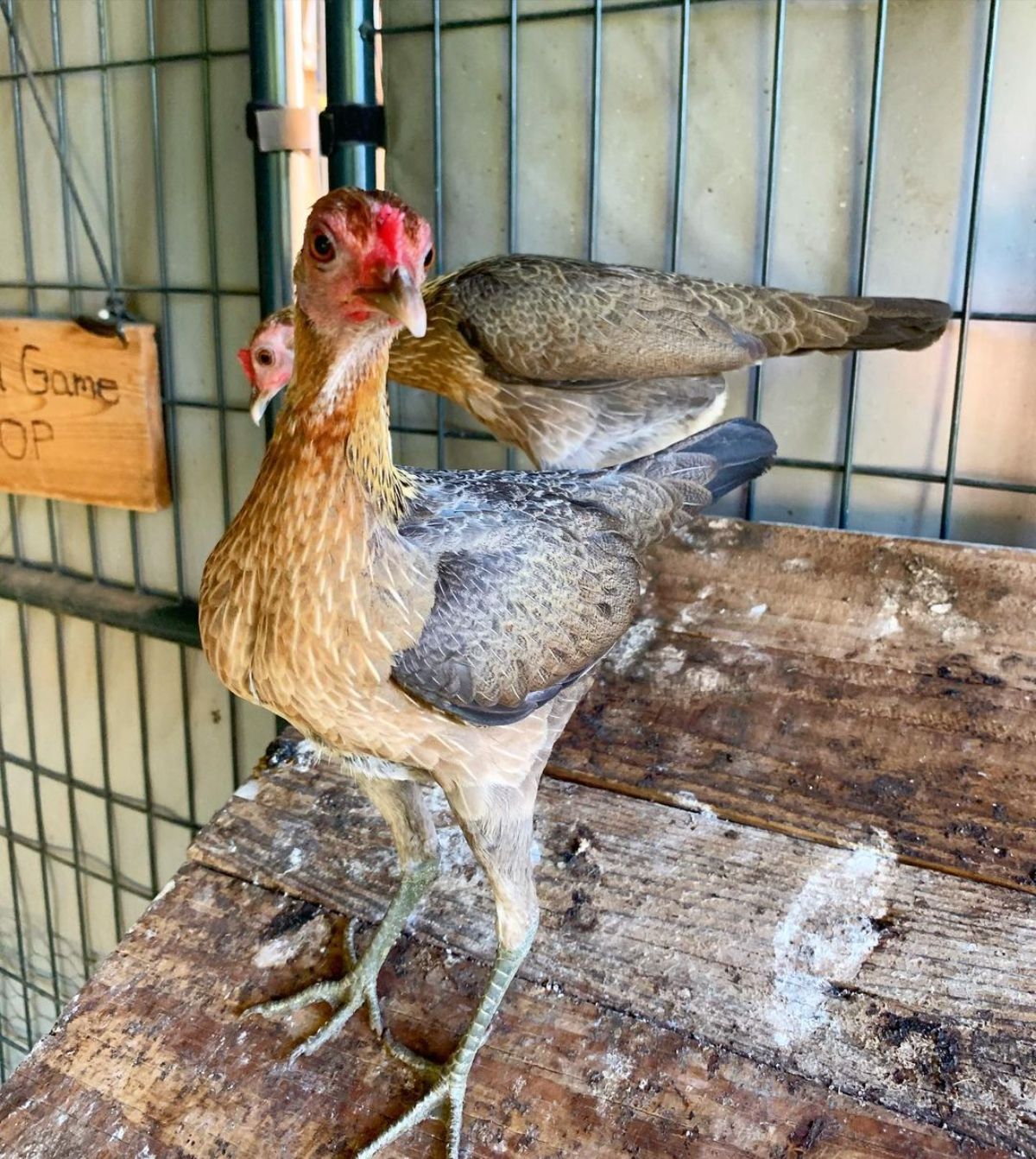 This breed originated in Great Britain, having been originally developed for cockfighting. After the sport became illegal, the breed became a popular chicken in exhibitions.
They were soon imported to the United States and today are raised as an ornamental breed. However, they remain rare.
Some Things to Know About Modern Game Chicken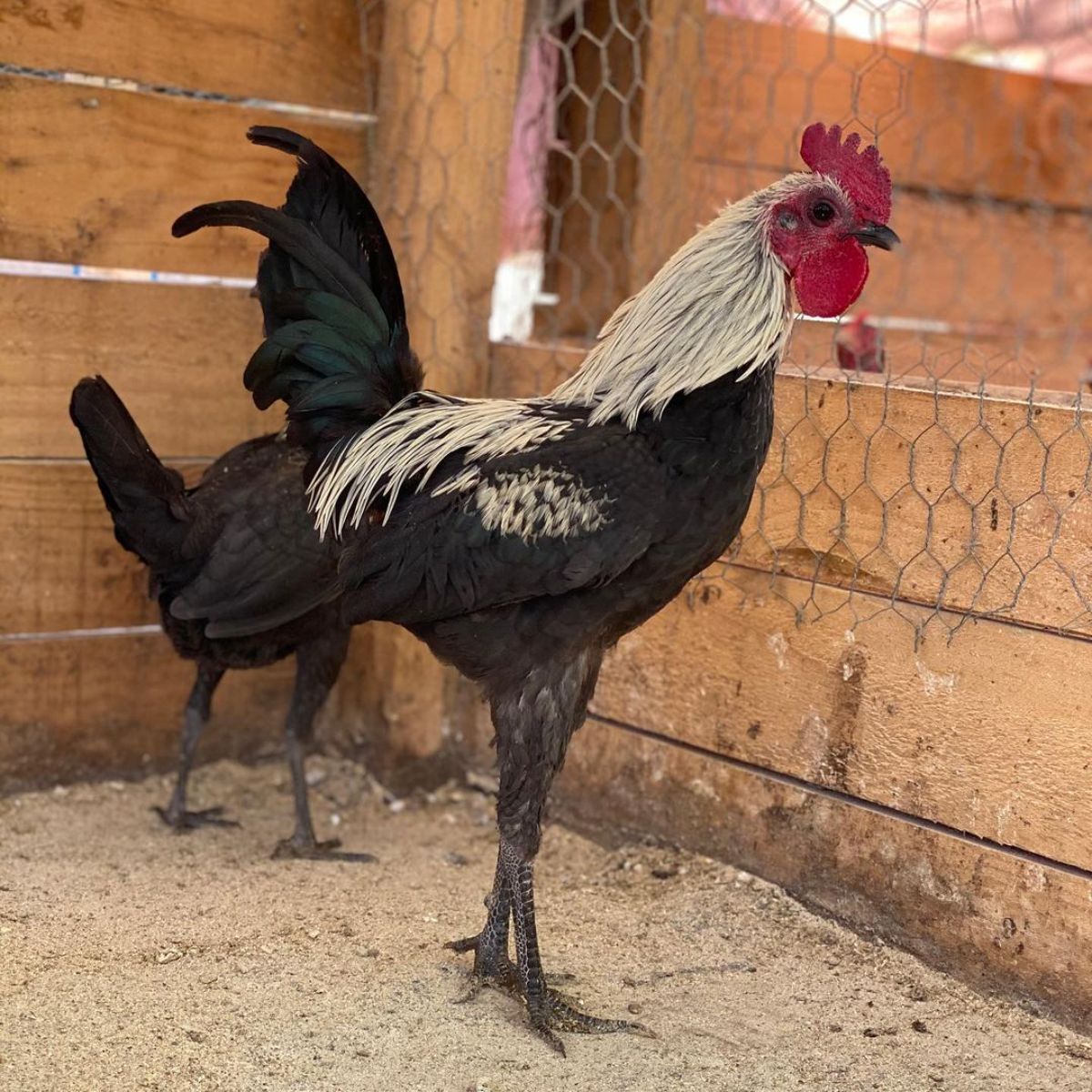 The Modern Game chicken's appearance stays true to the game-type bird standards. It stands almost straight upright and has long legs and a slender body with tight feathering. There is a bantam size of this breed, which is more popular than the standard size.
Their plumage comes in many varieties, including black-breasted red, brown-red, golden and silver duckwing, birchen, red pyle, white and black. They have a red single comb and wattles, though males are often dubbed to accentuate their slender body.
Leg color depends on what variety the plumage is, as well as eye color. Some can have black legs and dark eyes, while others have yellow legs and red eyes.
How Easy is it to Keep Modern Game Chickens?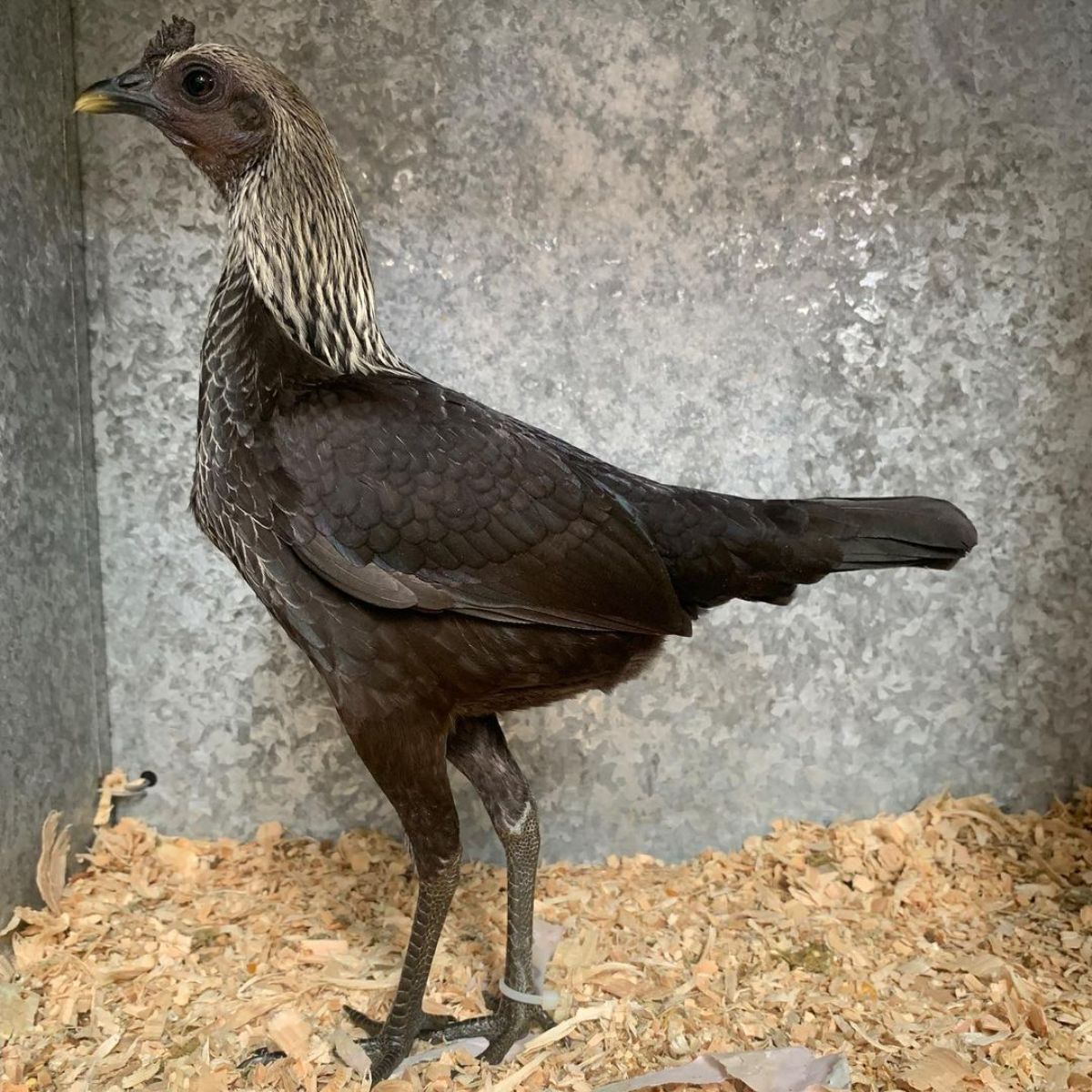 The Modern Game chicken much prefers to be in a free-range situation over being in confinement. These chickens are slow to mature and easy to tame. They are curious, alert, friendly, and very active. They will roam and search for food wherever they are allowed to wander but will not scratch gardens. They are heat-hardy but do not do well in the cold.
Overall, they are an ideal ornamental breed, excelling as a pet and show bird. Despite their game-like appearance, they are not aggressive, especially when raised alongside humans as young chicks.
Special Care and Considerations for Modern Game Chickens
The Modern Game breed is not cold-hardy, so they should be kept in adequate shelter during the winter months.
Because of their single comb, they can be prone to developing frostbite in low temperatures. You can use a swipe of vaseline to help protect their comb and wattles from the cold.