This is an ancient breed, dating back over 3,000 years. These birds are now kept for mostly ornamental purposes. The Malay was the first breed to be bantamized, meaning that there is a full-size and smaller bantam version of the breed.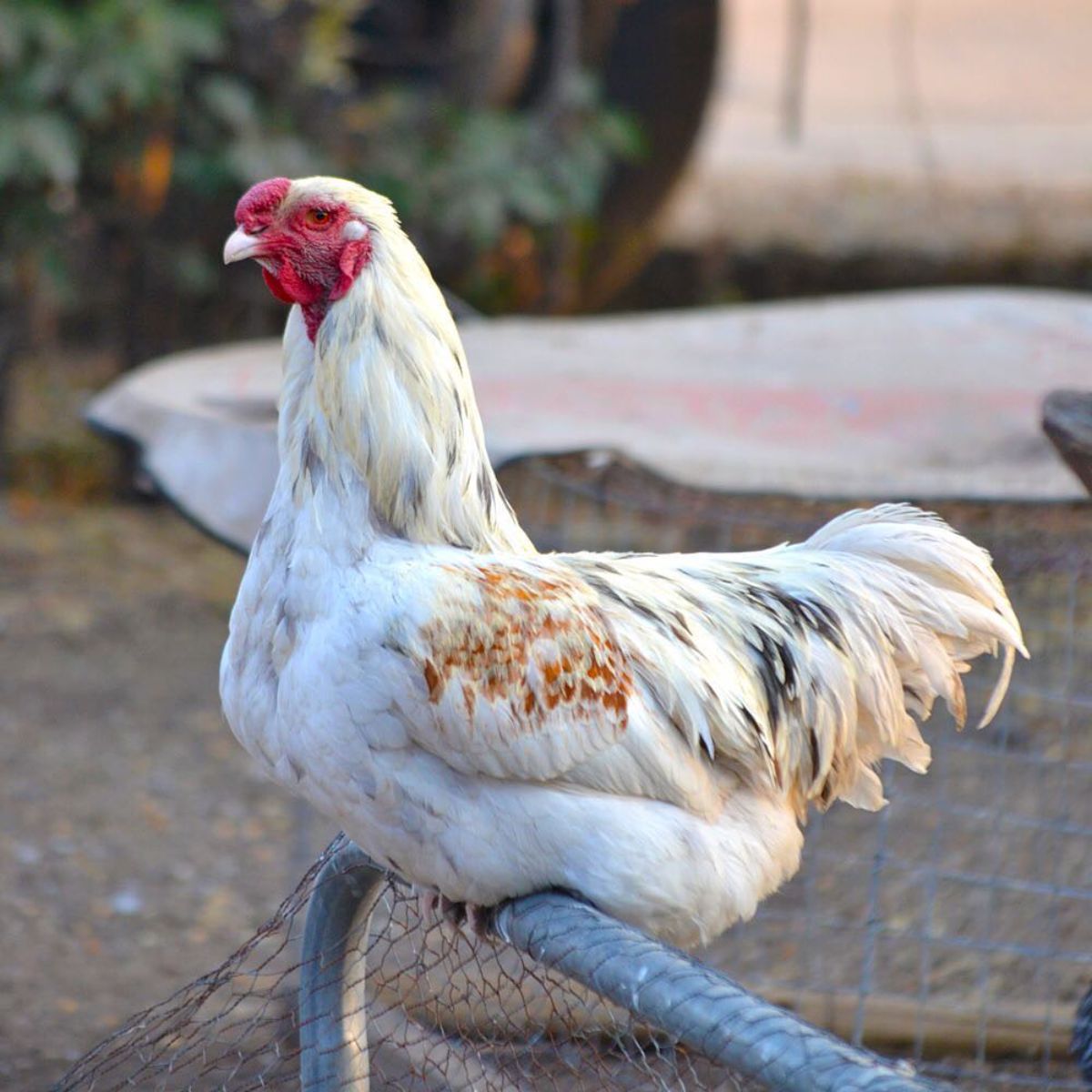 Malay hens are average layers, producing around 100 medium-sized brown eggs each year. They are not prone to broodiness. When they do go broody, they may have trouble sitting on eggs because of their long legs. Hens only lay eggs in the warmer months of the year, and the annual number of eggs sharply declines as the hen age.
Jump to:

Malay Chicken Breed Quick Info
Malay Chicken Description
| | |
| --- | --- |
| Malay Type/Size: | Standard |
| Feather Color: | Varies |
| Leg Type: | Clean |
| Leg Color: | Yellow |
| Skin Color: | Yellow |
| Malay Ease of Raising/Keeping: | Difficult |
| Malay Special Care Needs: | Yes |
| Is the Malay breed a common, rare, or protected breed of chicken? | Rare, "critical" status |
Malay Use
| | |
| --- | --- |
| Meat | No |
| Eggs | No |
| Dual Purpose | No |
| Malay Temperament: | Active, curious, can be friendly |
| Malay Ability/Likelihood to Free Range: | Yes |
Malay Egg Production
| | |
| --- | --- |
| Egg Color | Brown |
| Egg Size | Medium |
| Estimated Number of Eggs Per Year | 100 |
| Likeliness to Brood Eggs/Raise Chicks | Low |
Malay Meat Production
| | |
| --- | --- |
| Dressed Weight Male | N/A |
| Dressed Weight Female | N/A |
Malay Climate Tolerance
Malay Age to Maturity
| | |
| --- | --- |
| Number of Months to Reach Full Size | 6 Months |
| Number of Months to Start Egg Laying | 6 Months |
| Number of Weeks/Months to Reach Meat Harvest Size | N/A |
Malay Size at Maturity
Origins of Malay Chicken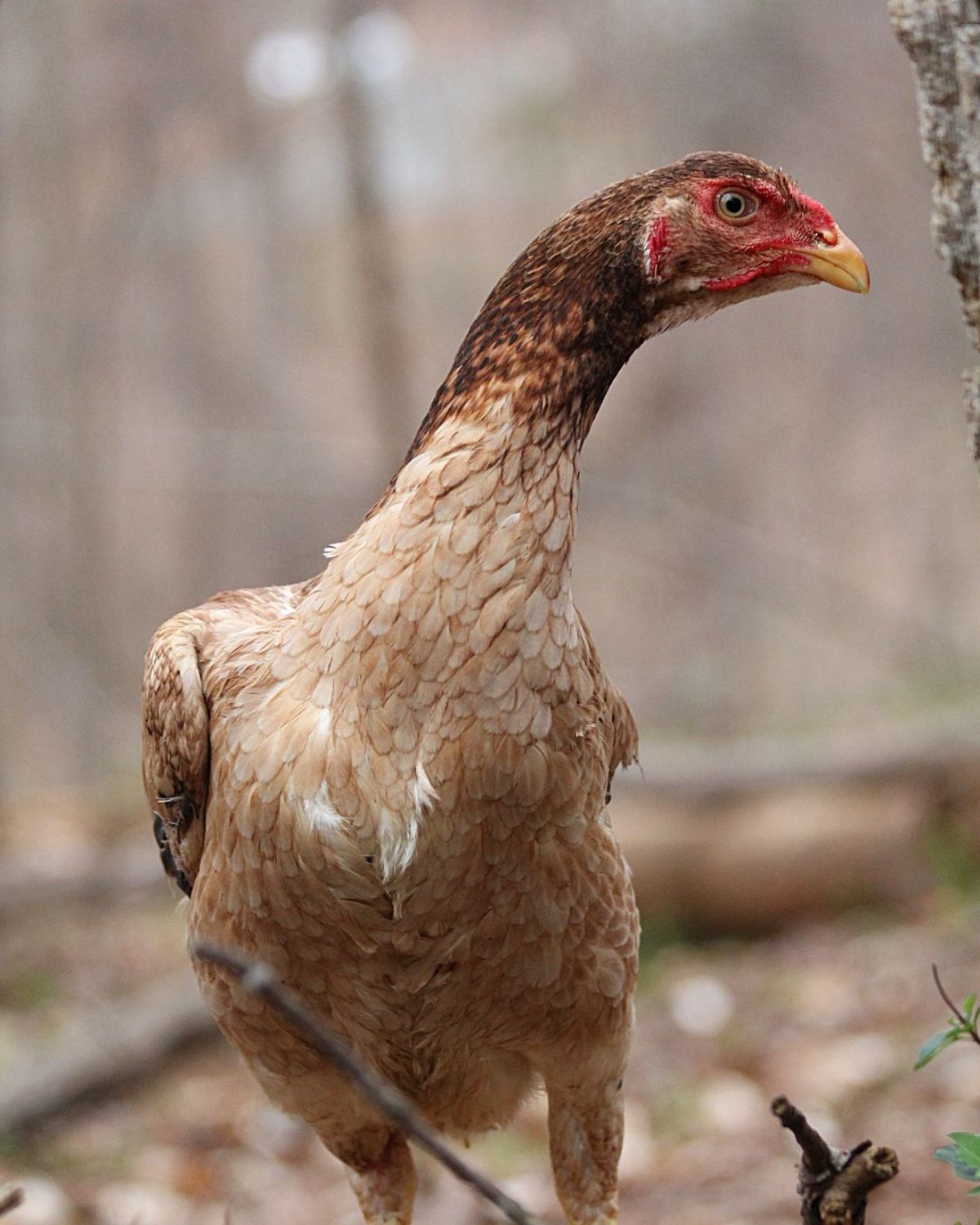 The Malay chicken originated in Asia over 3,000 years ago. This ancient breed didn't arrive in England until 1830. The breed was brought to the United States in 1846 and recognized by the American Poultry Association in 1883.
They were originally used for cockfighting purposes, but today are used mainly as an ornamental breed.
Some Things to Know About Malay Chicken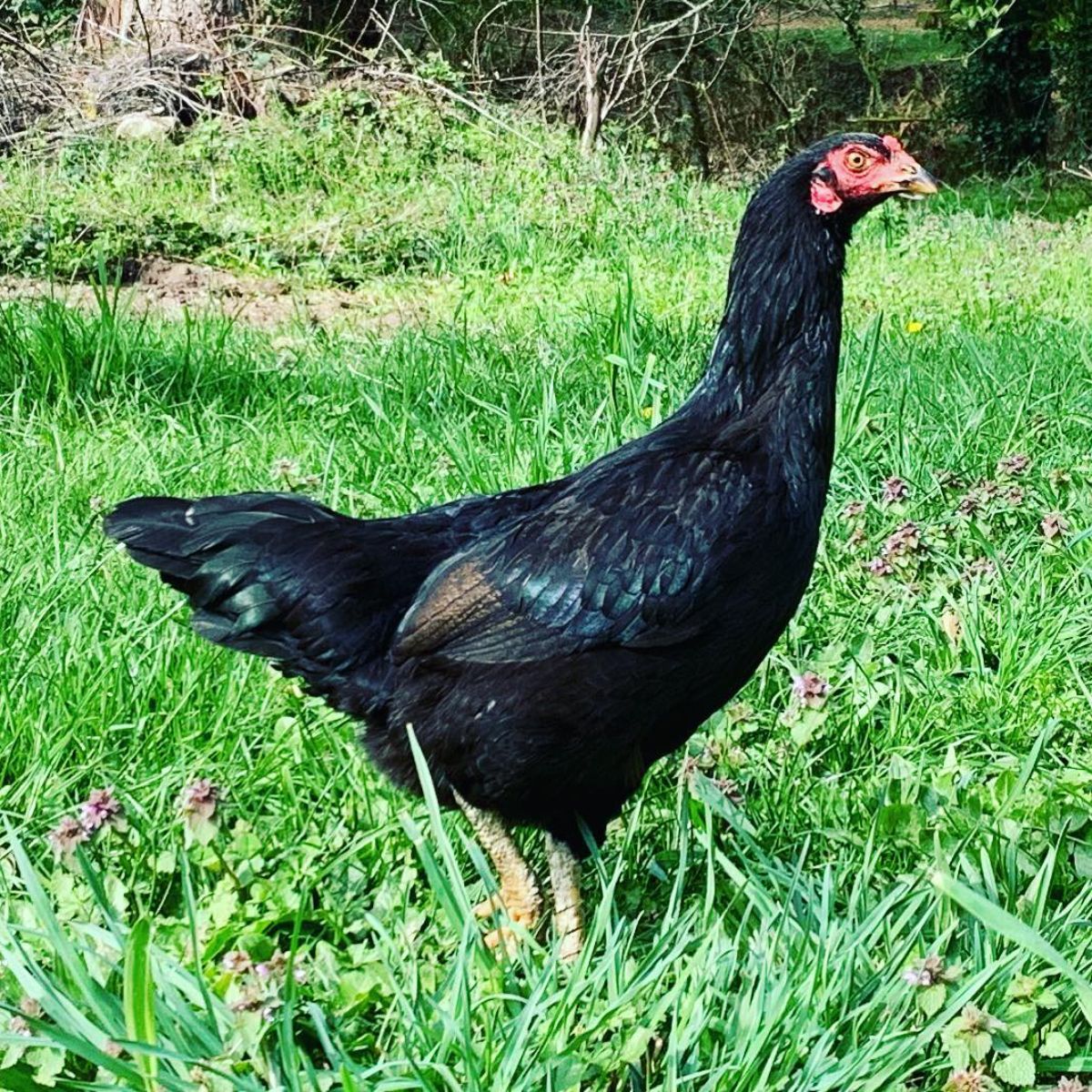 Malay chickens are an extremely large breed, standing around 30 inches tall because of their long neck and legs. They stand tall and have an upright posture like many game birds. They grow quite slowly because of their size.
They have a low, thick comb and a short, wide, curved beak. Their expressions are intense because of their large head and hooded eyes, but they can become affectionate towards their owners and can be tamed.
Malay plumage comes in many different varieties, including black, black-red, pyle, spangled, and white. Their bodies are shapely and tight-feathered. There is a bantam version of this breed.
How Easy is it to Keep Malay Chickens?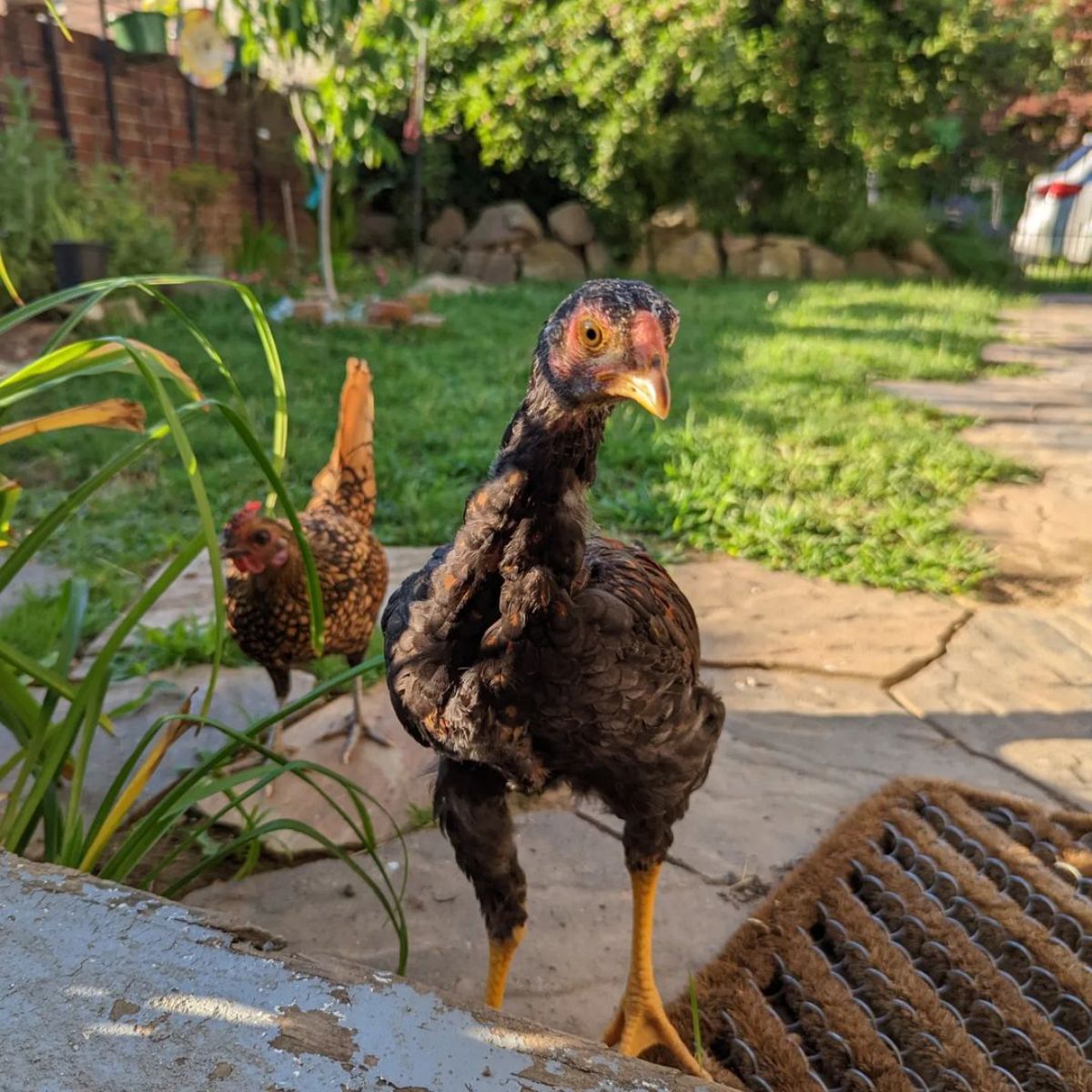 The Malay chicken is not the best breed for beginning chicken owners, as they are fairly difficult to keep. They are not the most hardy breed out there and do moderately well in the cold and heat.
Malay cockerels can be aggressive towards other cockerels, so they should be kept in small groups and in pairs or trios. Despite this breed's intimidating look, though, they can actually be quite gentle toward humans.
These chickens do not do well in confinement and need a lot of exercises. In fact, they do so poorly in confinement that they may become stressed and pull out their own feathers.
They are active and energetic, making them the ideal free-range bird. They can be skittish and flighty, but they can barely fly due to their large size. They require a large area to roam and forage but should always be brought inside at night. This is because they cannot fly away from predators due to their size.
Special Care and Considerations for Malay Chickens
The Malay chicken is prone to several health issues due to their size. They also need special care and consideration to accommodate their large frame.
Feeders should not be placed on the ground because the birds are so large. Chicks can have bone issues if fed too much protein because it will cause them to grow too fast.
These birds enjoy roaming around, so they should be checked for bumblefoot. They are also prone to coccidiosis, a parasitic disease that can lead to death. Adding probiotics, apple cider vinegar, cinnamon, oregano oil, and garlic to the chicks' diet can help prevent coccidiosis.