Light Brahma chickens are a dual-purpose breed, meaning that they can be raised for both egg and meat production.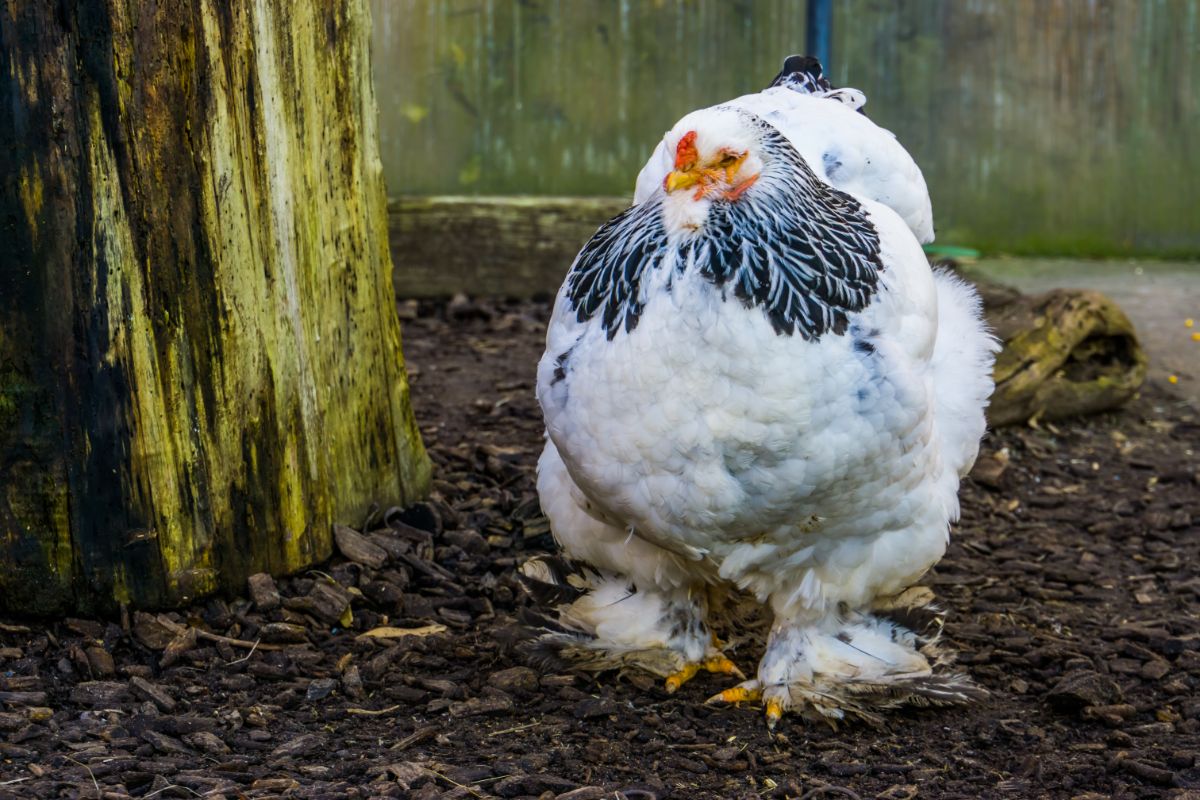 Hens are good layers, laying around 200 eggs per year, mostly between October and May. They may or may not go broody, so it is best to watch your individual birds for broody behavior.
Jump to:
How to Buy Online Light Brahma Chickens

Light Brahma Chicks As low as: $2.75 - Read reviews
Light Brahma Hatching Eggs As low as: $3.84 - Read reviews
Light Brahma Started Pullets As low as: $125.00 - Read reviews
Light Brahma Chicken Breed Quick Info
Light Brahma Chicken Description
| | |
| --- | --- |
| Light Brahma Type/Size: | Standard |
| Feather Color: | Black and White |
| Leg Type: | Feathered |
| Leg Color: | Yellow |
| Skin Color: | Yellow |
| Light Brahma Ease of Raising/Keeping: | Medium |
| Light Brahma Special Care Needs: | Yes |
| Is the Light Brahma breed a common, rare, or protected breed of chicken? | Common |
Light Brahma Use
| | |
| --- | --- |
| Meat | Yes |
| Eggs | Yes |
| Dual Purpose | Yes |
| Light Brahma Temperament: | Calm, friendly, docile |
| Light Brahma Ability/Likelihood to Free Range: | Yes |
Light Brahma Egg Production
| | |
| --- | --- |
| Egg Color | Brown |
| Egg Size | Medium |
| Estimated Number of Eggs Per Year | 200 |
| Likeliness to Brood Eggs/Raise Chicks | Medium |
Light Brahma Meat Production
| | |
| --- | --- |
| Dressed Weight Male | 7 lbs |
| Dressed Weight Female | 5.5 lbs |
Light Brahma Climate Tolerance
Light Brahma Age to Maturity
| | |
| --- | --- |
| Number of Months to Reach Full Size | 7 Months |
| Number of Months to Start Egg Laying | 6-7 Months |
| Number of Weeks/Months to Reach Meat Harvest Size | 7 Months |
Light Brahma Size at Maturity
Origins of Light Brahma Chicken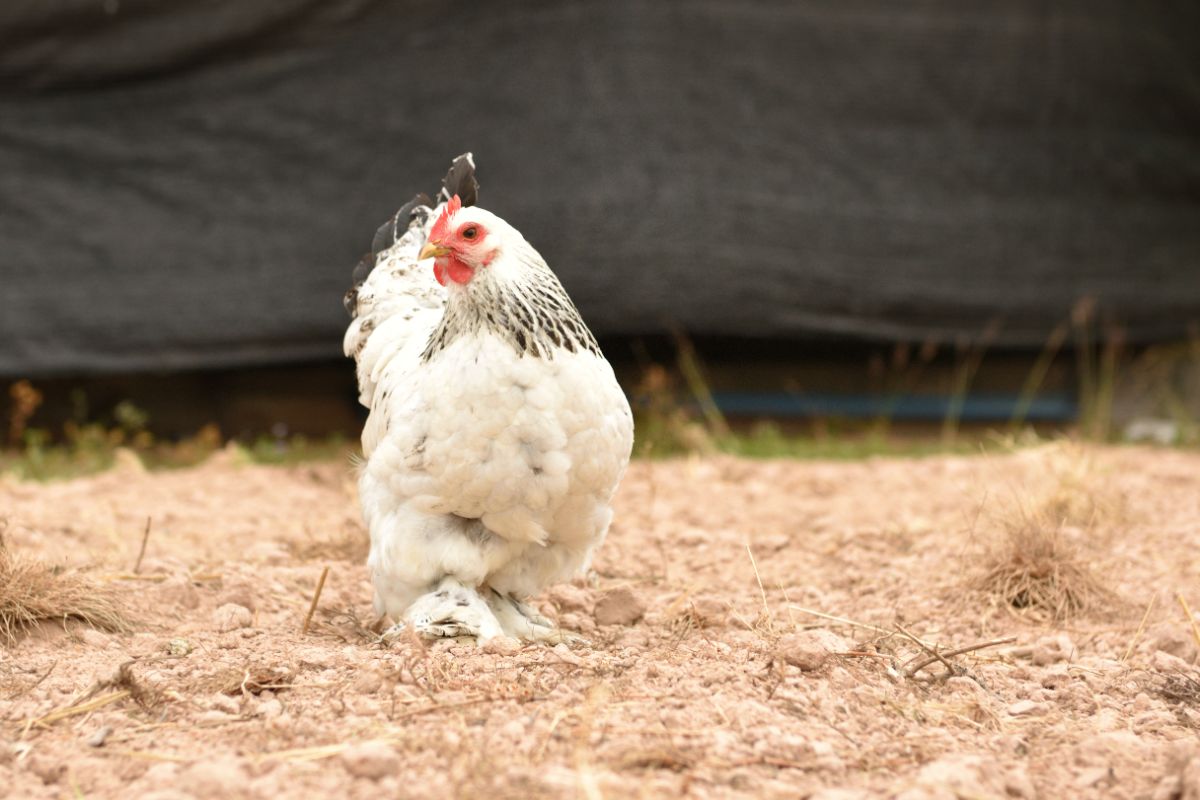 Named after India's Brahmaputra River, this breed was first imported to the United States in the 19th century. They were included in the first print of the American Poultry Association's Standard of Perfection in 1874 but fell out of popularity after the 1930s because of their slow maturity rate.
Today, they remain fairly common among homesteaders and backyard chicken owners.
Some Things to Know About Light Brahma Chicken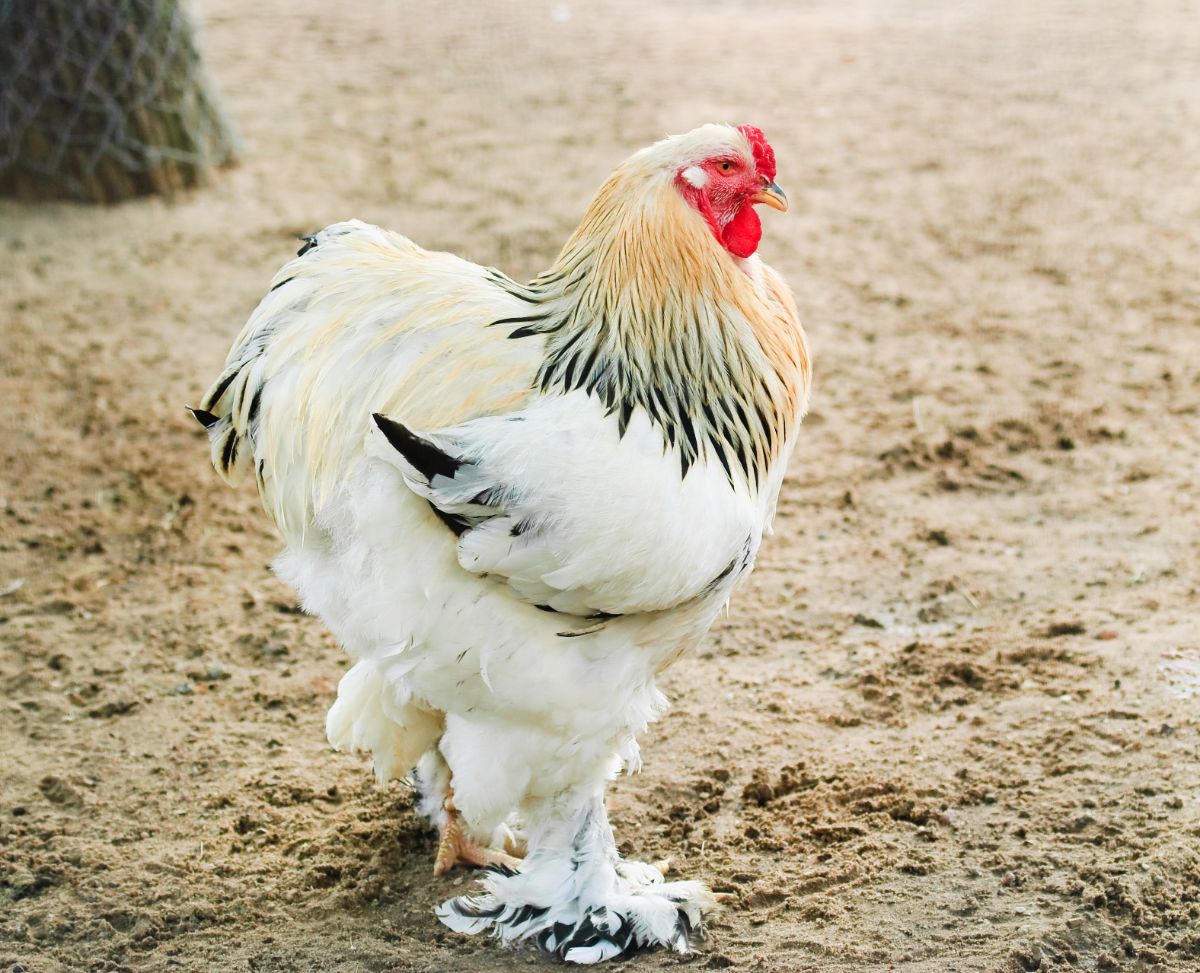 Light Brahma hens have loose, fluffy feathers that make them appear larger than they really are. However, these are still quite heavy birds, with roosters weighing around 10 pounds at maturity.
They have feathered legs, and their plumage is mainly white, with black hackles and white edging on each feather. Their tails are also black.
These chickens have broad, deep bodies with a pea comb, short and robust beak, a beetle brow, and long, powerful legs. There is a bantam version of the breed.
How Easy is it to Keep Light Brahma Chickens?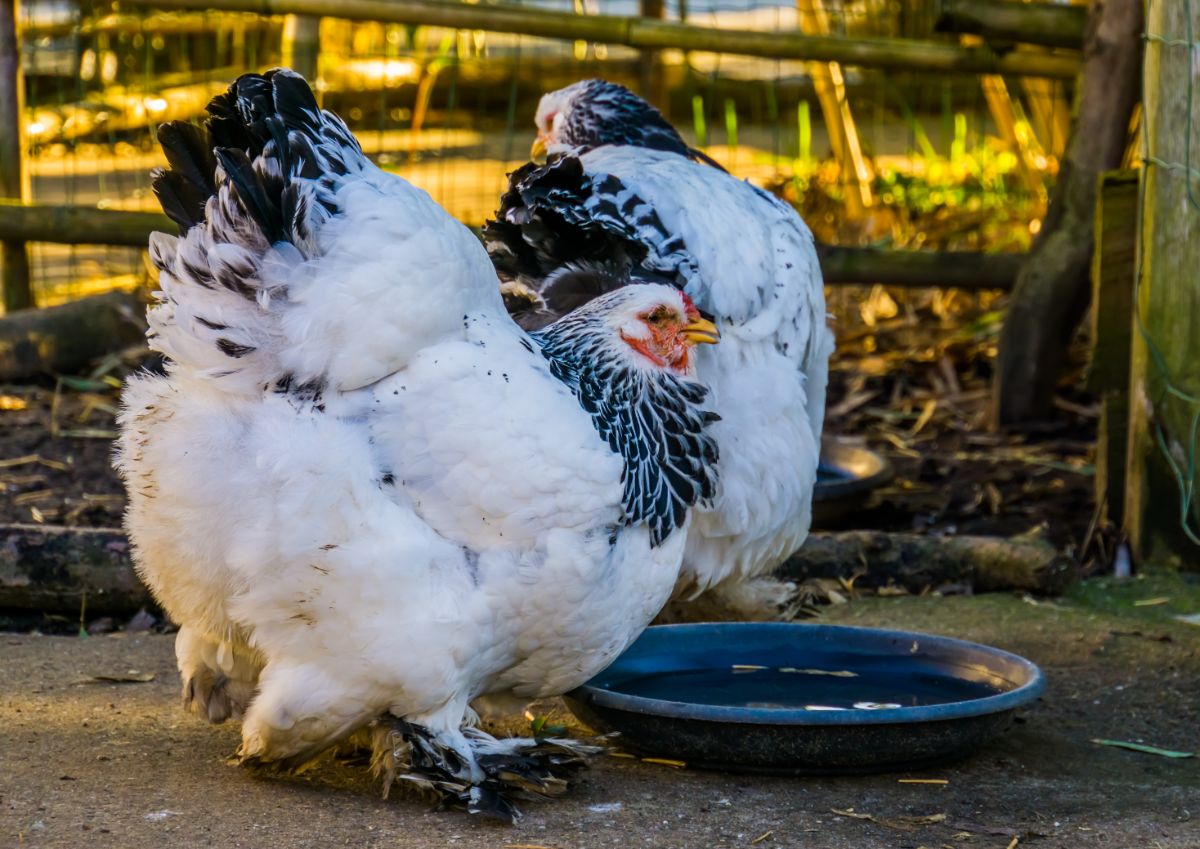 Light Brahma chickens are docile, gentle, and quiet, so they do well around children and are perfect for a backyard farm. They sometimes go broody, mostly in early summer, and are attentive mothers. They are also good foragers, are not flighty, and do well in confinement. They are extremely hardy and able to withstand very cold temperatures. This is an ideal breed for those who live in colder climates!
Special Care and Considerations for Light Brahma Chickens
Because of their feathered legs and feet, Light Brahmas are better suited for dry areas. They also do well indoors in a clean, dry coop and run if you happen to live in a wetter climate. If their feet get wet and muddy, it can lead to frostbite in the winter.
When it comes to health concerns, look out for lice and mite infestations, bumblefoot, and other infections. Again, their feathered feet can conceal health issues.