The Langshan is a beautiful, ancient breed. These large, gentle fowls are excellent producers of large brown eggs. They excel as show and pet birds due to their calm temperament.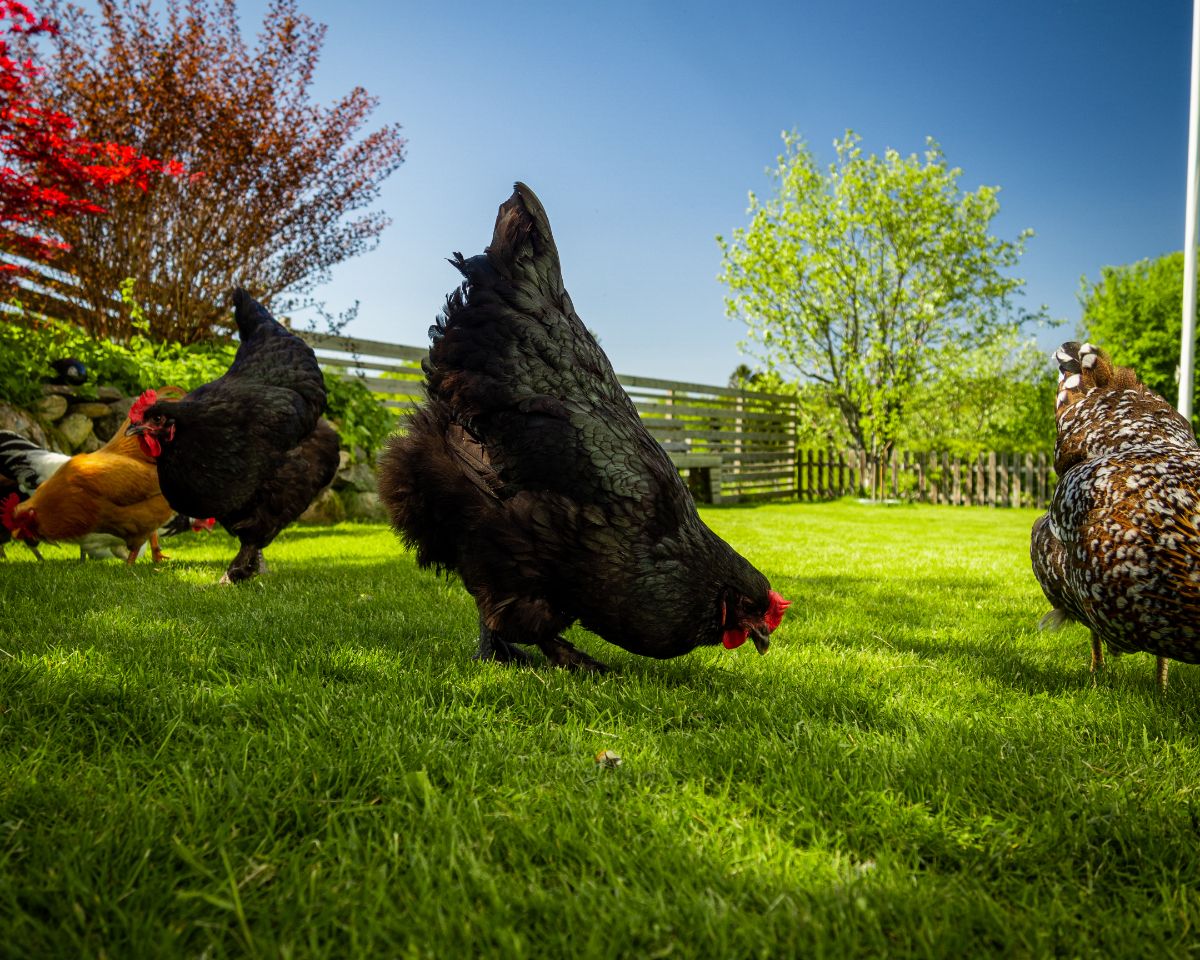 Hens do not often become broody but are excellent mothers when they do have chicks to care for.
This breed is hardy, grows quickly, and is easy to care for; this makes them an excellent choice for beginner chicken owners or those with a small backyard flock.
The Langshan is a true dual-purpose breed. They can be used for both egg and meat production. Due to their deep breast, they provide a large amount of white meat when used as a broiler.
Jump to:

Langshan Chicken Breed Quick Info
Langshan Chicken Description
| | |
| --- | --- |
| Langshan Type/Size: | Standard |
| Feather Color: | Black |
| Leg Type: | Feathered |
| Leg Color: | Black |
| Skin Color: | White |
| Langshan Ease of Raising/Keeping: | Easy |
| Langshan Special Care Needs: | No |
| Is the Langshan breed a common, rare, or protected breed of chicken? | Rare, "threatened" status |
Langshan Use
| | |
| --- | --- |
| Meat | Yes |
| Eggs | Yes |
| Dual Purpose | Yes |
| Langshan Temperament: | Gentle, docile |
| Langshan Ability/Likelihood to Free Range: | No |
Langshan Egg Production
| | |
| --- | --- |
| Egg Color | Brown |
| Egg Size | Large |
| Estimated Number of Eggs Per Year | 150 |
| Likeliness to Brood Eggs/Raise Chicks | High |
Langshan Meat Production
| | |
| --- | --- |
| Dressed Weight Male | 6 ¾ lbs. |
| Dressed Weight Female | 5 ¼ lbs. |
Langshan Climate Tolerance
Langshan Age to Maturity
| | |
| --- | --- |
| Number of Months to Reach Full Size | 5 ½ Months |
| Number of Months to Start Egg Laying | 6-7 Months |
| Number of Weeks/Months to Reach Meat Harvest Size | 16 Weeks |
Langshan Size at Maturity
| | |
| --- | --- |
| Male | 9 ½ lbs. |
| Female | 7 ½ lbs. |
Origins of the Langshan Chicken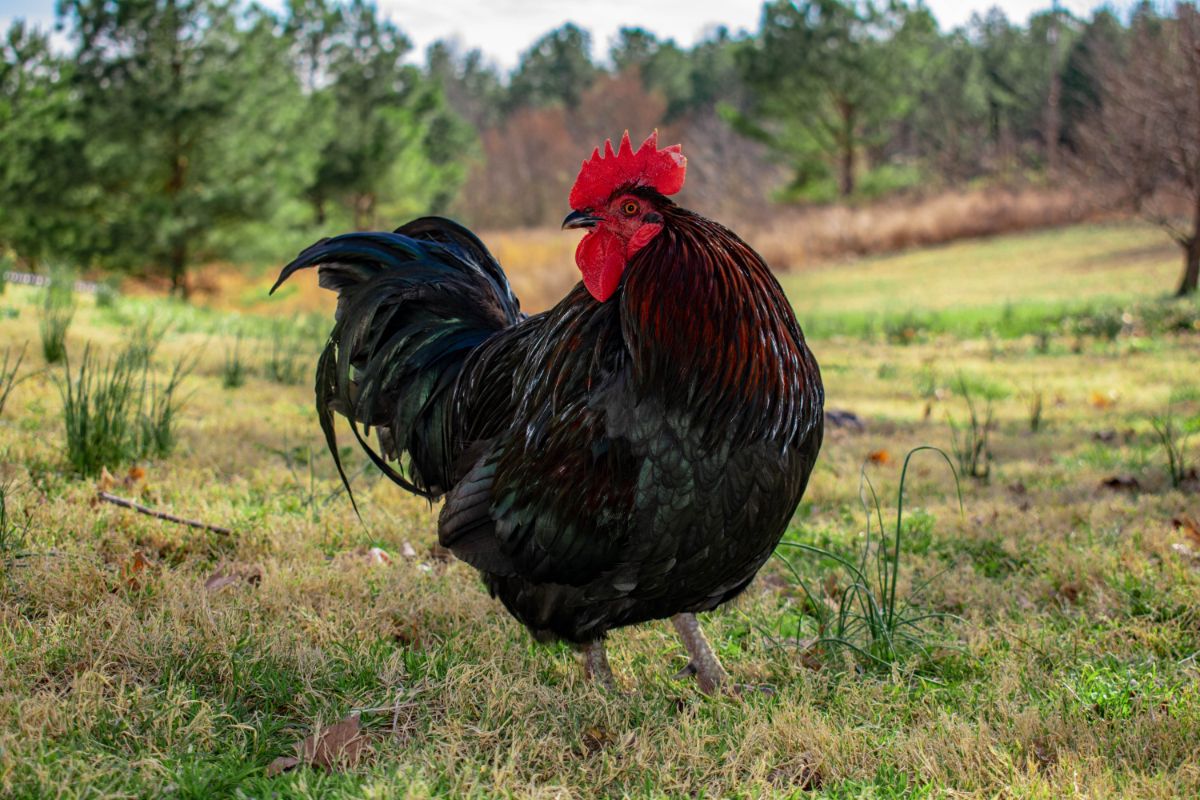 The Langshan chicken breed is an ancient breed that originated in China. It was developed in a region of China near Shanghai called Wolf Hill. In fact, the name "Langshan" means Wolf Hill.
In the late nineteenth century, they were exported from China to England by English Major A.C. Croad. Just a few years later, the breed was imported to the United States and was highly regarded when it arrived. There was no push to develop or reform the breed after it arrived.
Some Things to Know About the Langshan Chicken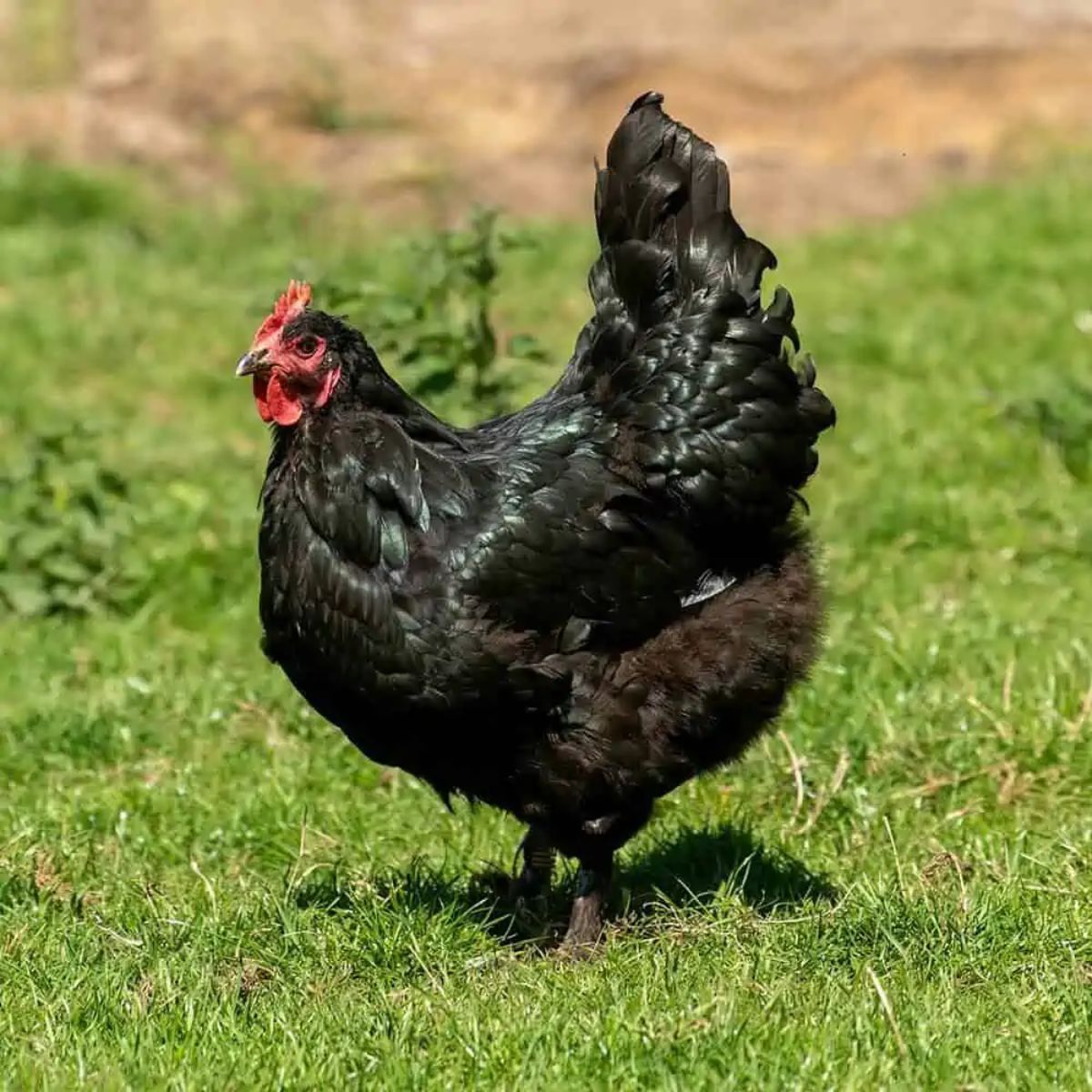 The Langshan is a large, beautiful bird with glossy black feathers. They have a single red comb and black legs that are feathered.
They have a tall, upright posture with long legs and deep breasts that contributes to their success as a meat breed. Their eyes are a very dark brown color, and their tight feathering makes them weather-hardy.
How Easy is it to Keep Langshan Chickens?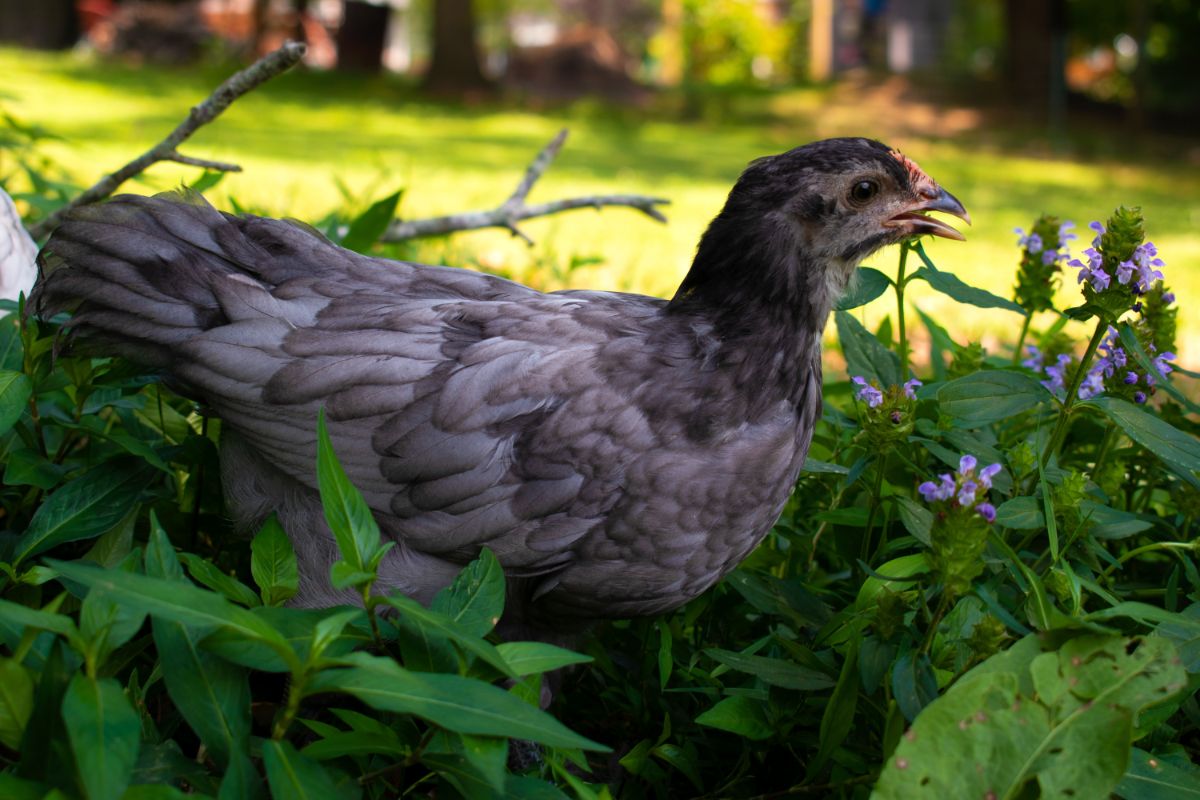 The Langshan chicken is excellent for beginners because of their gentle demeanor. This allows them to excel as show and pet birds, as they are happy to be around people. This is especially true if they were raised around humans.
If you choose to add these gentle giants to your flock, be aware that they can easily fly over high fences. Because of this and their large size, they do not excel as free-range birds. You may need to keep them in a covered run to prevent them from escaping. They do well in confinement.
They do well in both the cold and heat as long as they have shelter from the elements.
Special Care and Considerations for Langshan Chickens
As with all birds with a single comb, frostbite can be an issue. When the temperature drops, you can help to protect their comb with a bit of vaseline.
Otherwise, they are exceptionally healthy and hardy. Langshans make a great addition to your backyard flock!