The Lakenvelder chicken is a rare breed with ancient roots. They come from Holland and are nicknamed "shadow on a sheet."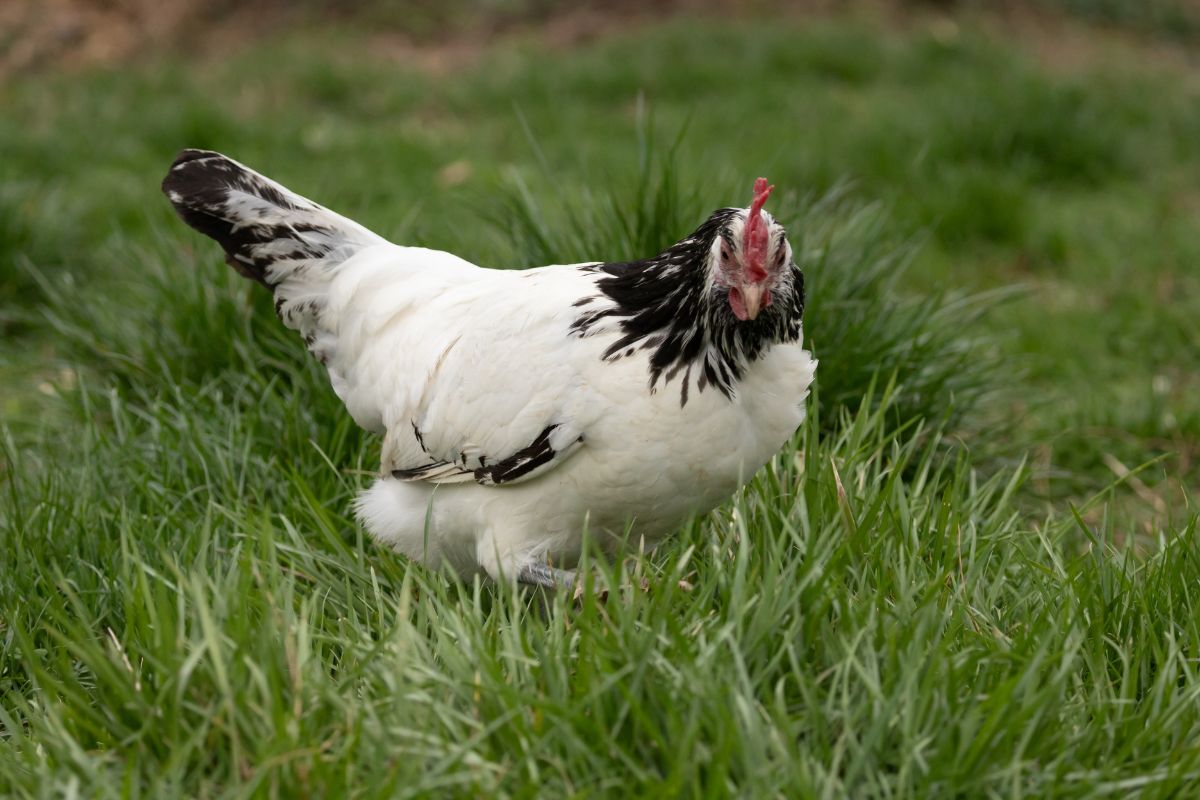 They are known for laying beautiful white eggs. These birds are not generally used for meat production because of their small size.
Lakenvelder hens are non-setters, which is good news if you plan to collect eggs rather than hatch them.
Jump to:
How to Buy Online Lakenvelder Chickens

Lakenvelder Chicks As low as: $3.80 - Read reviews
Lakenvelder Chicken Breed Quick Info
Lakenvelder Chicken Description
| | |
| --- | --- |
| Lakenvelder Type/Size: | Standard |
| Feather Color: | Black and white |
| Leg Type: | Clean |
| Leg Color: | Slate/Blue |
| Skin Color: | White |
| Lakenvelder Ease of Raising/Keeping: | Medium |
| Lakenvelder Special Care Needs: | No |
| Is the Lakenvelder breed a common, rare, or protected breed of chicken? | Rare, "threatened" status |
Lakenvelder Use
| | |
| --- | --- |
| Meat | No |
| Eggs | Yes |
| Dual Purpose | No |
| Lakenvelder Temperament: | Active, alert |
| Lakenvelder Ability/Likelihood to Free Range: | Yes |
Lakenvelder Egg Production
| | |
| --- | --- |
| Egg Color | White |
| Egg Size | Medium |
| Estimated Number of Eggs Per Year | 150-200 |
| Likeliness to Brood Eggs/Raise Chicks | Low |
Lakenvelder Meat Production
| | |
| --- | --- |
| Dressed Weight Male | N/A |
| Dressed Weight Female | N/A |
Lakenvelder Climate Tolerance
| | |
| --- | --- |
| Heat | Excellent |
| Cold | Moderate |
Lakenvelder Age to Maturity
| | |
| --- | --- |
| Number of Months to Reach Full Size | 5 Months |
| Number of Months to Start Egg Laying | 5 Months |
| Number of Weeks/Months to Reach Meat Harvest Size | N/A |
Lakenvelder Size at Maturity
Origins of the Lakenvelder Chicken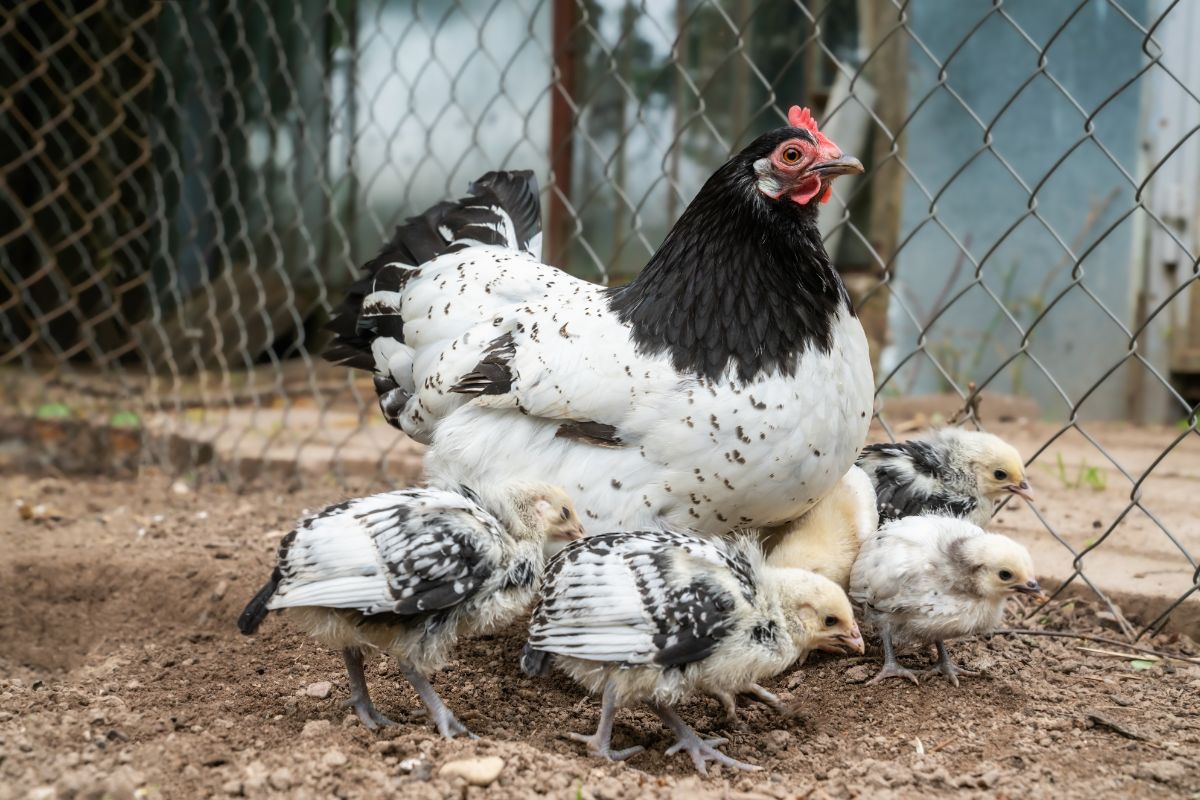 The Lakenvelder chicken's history goes back to ancient times.
Around 2,000 BCE, a group of Indo-Aryan wise men immigrated from the Indus Valley to Mesopotamia. This group, known as the Ah-Brahman, brought the first known domestic chickens to this area.
Around 1 CE, Jewish immigrants brought these same chickens to Holland and Germany. Thus, the ancestors of today's Lakenvelder chickens arrived in Europe.
The breed was developed in Southern Holland near the village of Lakervelt by the 18th century. They arrived in the United States around the year 1900.
Some Things to Know About the Lakenvelder Chicken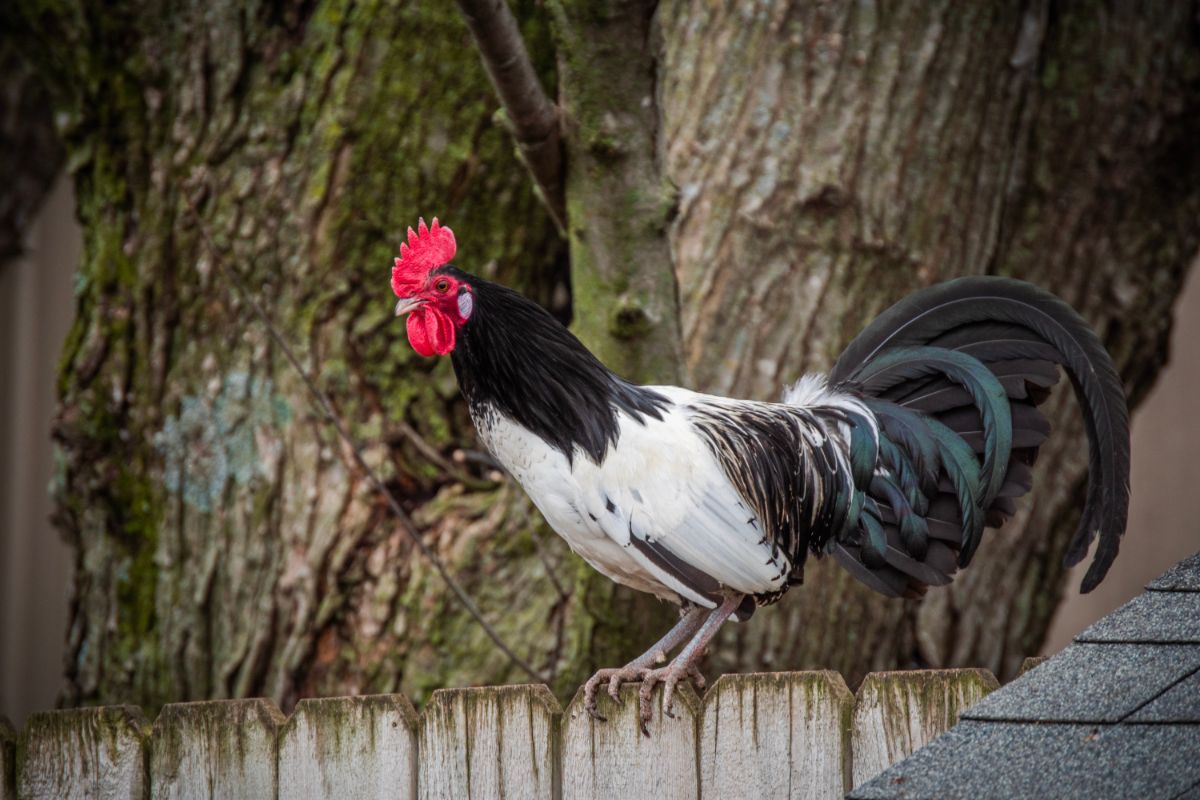 This breed is on the smaller side, only reaching about 4-5 lbs. when fully mature.
They have a beautiful feather pattern - their plumage is white with black feathers on their hackles, tails, and wings.
Their legs are slate blue, and they have a large red single comb. You'll be struck by their long, full tail and proud, upright stature.
How Easy is it to Keep Lakenvelder Chickens?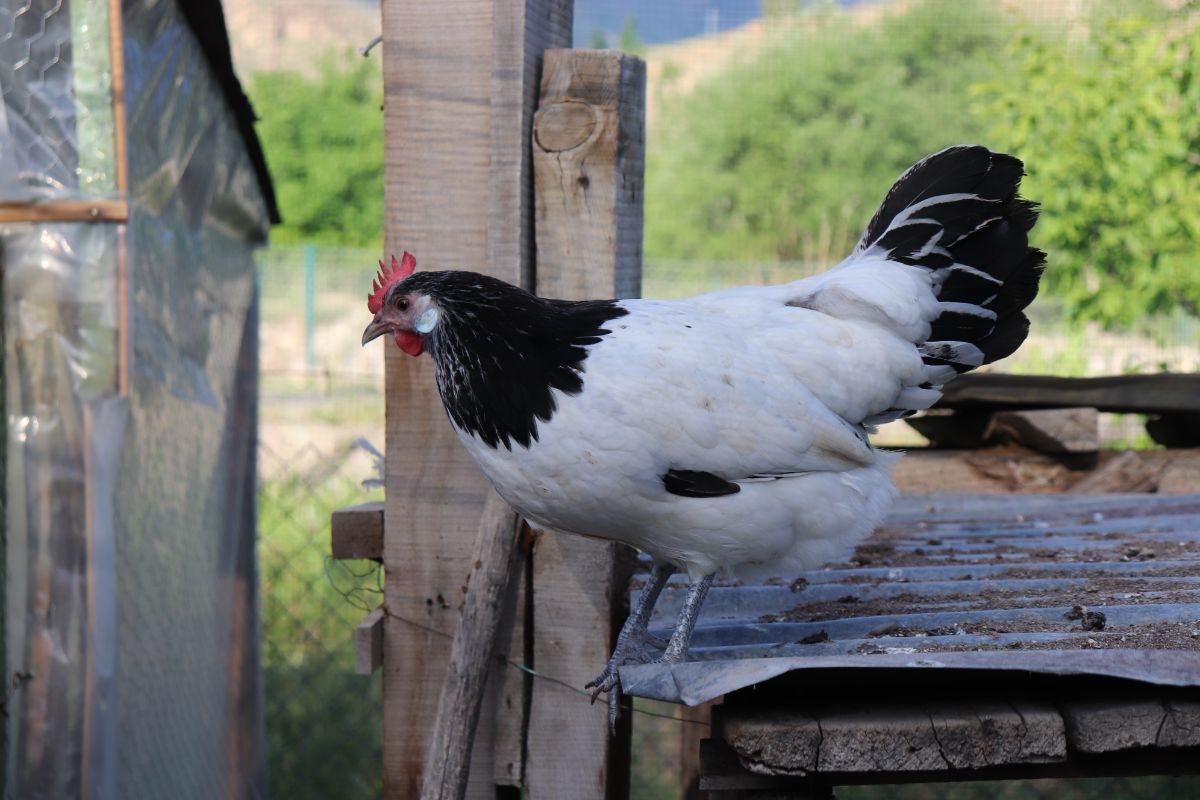 The Lakenvelder is not a cuddly or friendly breed. They are known to be very active and alert, always watching out for danger. If they sense that something is amiss, they can move very quickly to get away from it.
This makes them ideal free-range birds, as they are vigilant and can avoid predators. They prefer roaming and foraging instead of confinement; this is a breed that values open space and room to run.
They are similar to Leghorn in terms of energy, flightiness, and wariness.
They do well in most climates but prefer the warmth of summer to cold temperatures.
Special Care and Considerations for Lakenvelder Chickens
Like all birds with a large single comb, Lakenvelders are prone to frostbite in this particular area of their face. This contributes to making them less cold-hardy than other chicken breeds. A swipe of vaseline over its comb can help protect it from the cold.
Lakenvelders are also known to be high up in the pecking order. Since they can be dominant and aggressive with more docile breeds, it's best to make two or more feeding piles if you have a mixed flock. This will ensure that everyone has access to food regardless of their place in the pecking order. The last thing to be aware of when caring for Lakenvelders is free-ranging boundaries. Because of their quick pace and active nature, they are prone to wandering far if allowed to. Be sure to set boundaries, like a fence, if you don't want your flock roaming too far.