The Kuroiler chicken is a hybrid breed that is popular in India. They are dual-purpose birds, meaning that they can be raised for both egg and meat production.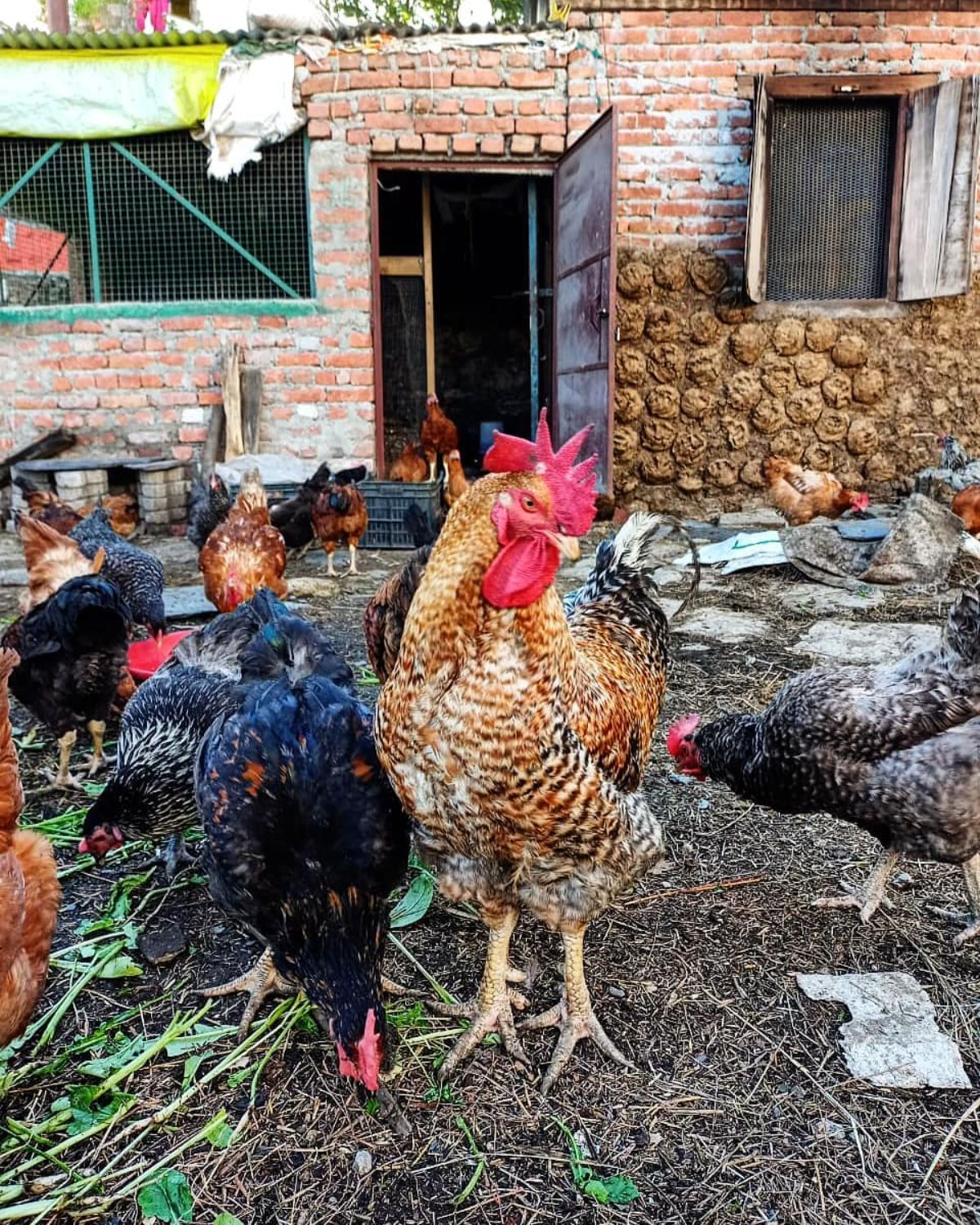 Hens lay around 150-200 medium brown eggs per year and are not likely to go broody. They are a great option for homesteaders and backyard chicken owners alike.
Jump to:

Kuroiler Chicken Breed Quick Info
Kuroiler Chicken Description
| | |
| --- | --- |
| Kuroiler Type/Size: | Hybrid |
| Feather Color: | Varies |
| Leg Type: | Clean |
| Leg Color: | Yellow |
| Skin Color: | Yellow |
| Kuroiler Ease of Raising/Keeping: | Easy |
| Kuroiler Special Care Needs: | No |
| Is the Kuroiler breed a common, rare, or protected breed of chicken? | Common |
Kuroiler Use
| | |
| --- | --- |
| Meat | Yes |
| Eggs | Yes |
| Dual Purpose | Yes |
| Kuroiler Temperament: | Friendly, good foragers |
| Kuroiler Ability/Likelihood to Free Range: | Yes |
Kuroiler Egg Production
| | |
| --- | --- |
| Egg Color | Brown |
| Egg Size | Medium |
| Estimated Number of Eggs Per Year | 150 |
| Likeliness to Brood Eggs/Raise Chicks | Low |
Kuroiler Meat Production
| | |
| --- | --- |
| Dressed Weight Male | 5.25 lbs |
| Dressed Weight Female | 3.75 lbs |
Kuroiler Climate Tolerance
Kuroiler Age to Maturity
| | |
| --- | --- |
| Number of Months to Reach Full Size | 4-5 Months |
| Number of Months to Start Egg Laying | 5 Months |
| Number of Weeks/Months to Reach Meat Harvest Size | 4 Months |
Kuroiler Size at Maturity
Origins of Kuroiler Chicken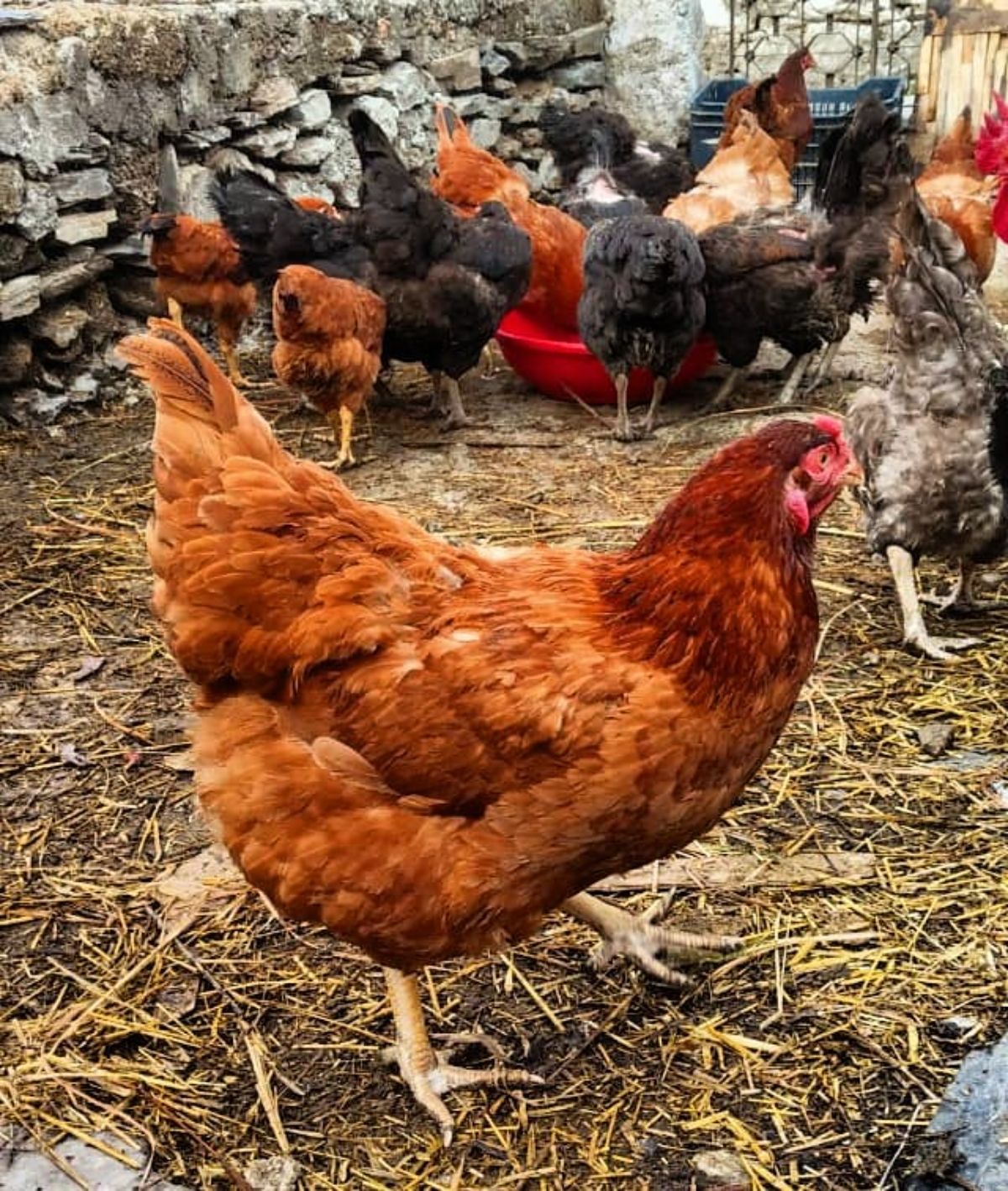 This breed originated in India and was created by a man named Vinod Kapur. It is believed that he crossbred either White Leghorn roosters or colored Broiler roosters with Rhode Island Red hens to achieve the breed we know today as the Kuroiler.
He developed this breed to be an all-around, solid dual purpose bird. It was meant for small farms in rural areas, and today, the breed is still popular among homesteaders and backyard farmers.
This breed is somewhat common in India but rare in the United States and Europe.
Some Things to Know About Kuroiler Chicken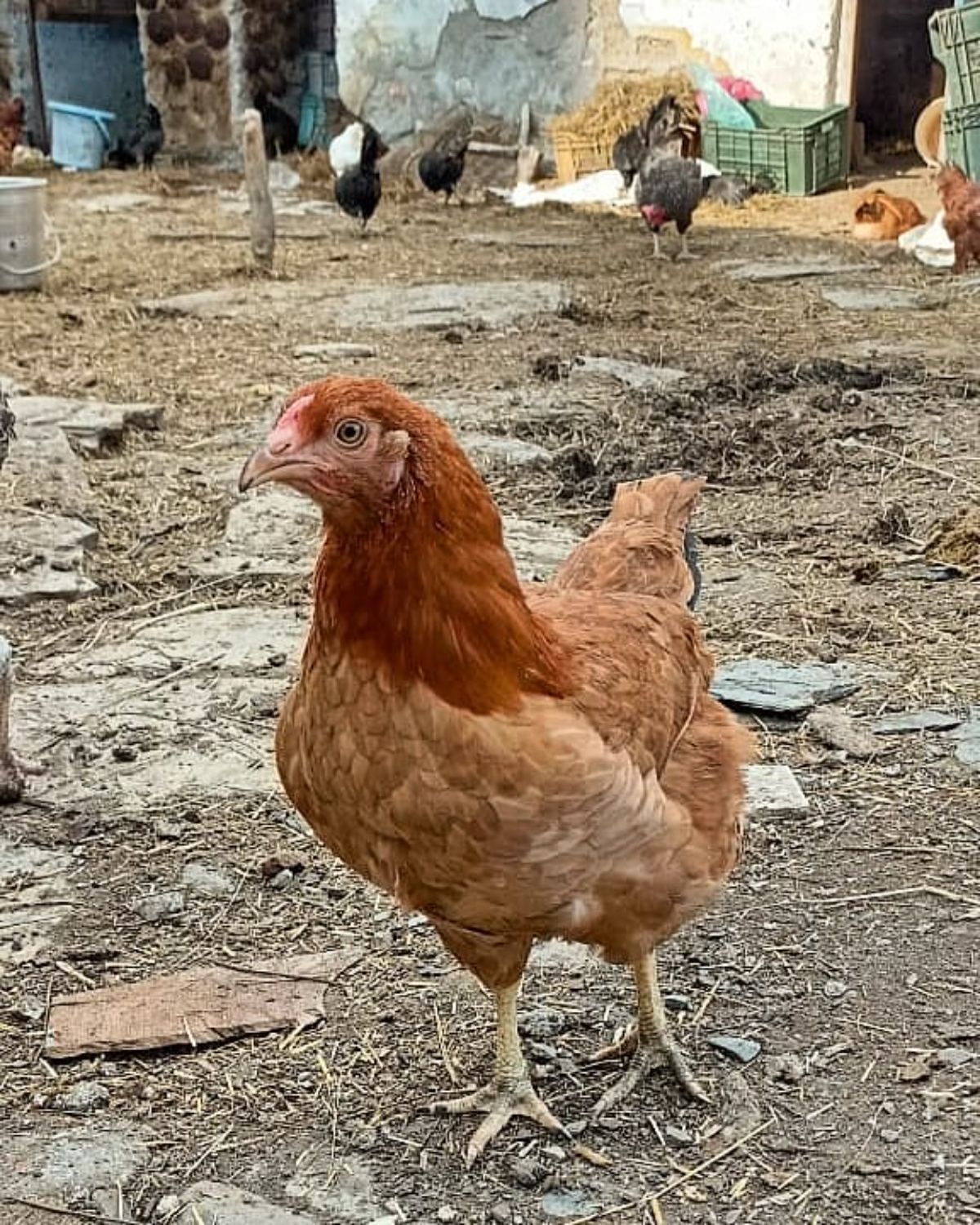 The Kuroiler chicken breed comes in many different color varieties, including black, white, buff, red, silver, and blue. They have a single red comb, along with clean, yellow legs and skin.
They share characteristics with their parent breeds, including a deep, broad body that is heavily muscled. This contributes to their success as a meat bird.
How Easy is it to Keep Kuroiler Chickens?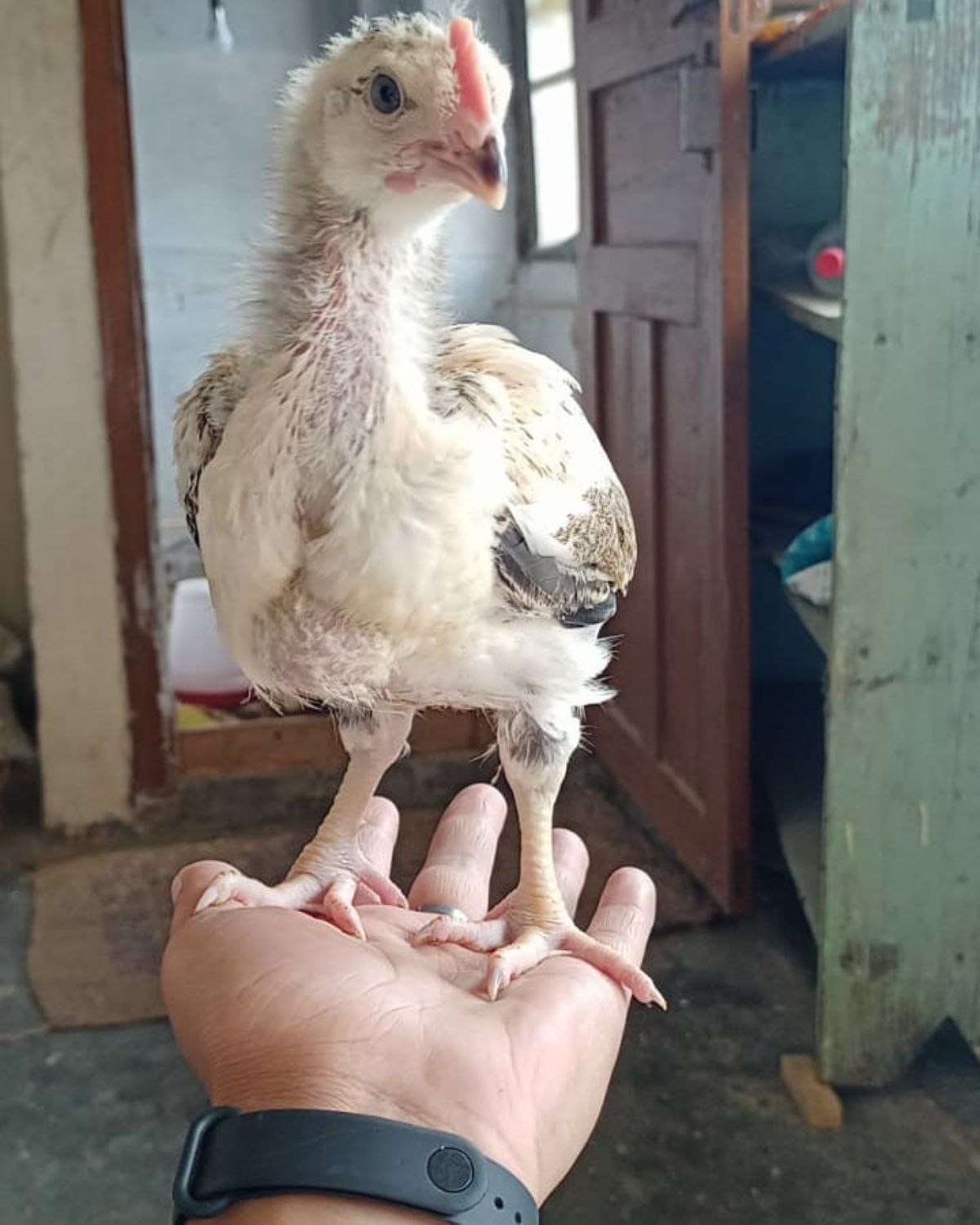 Kuroiler chickens are disease resistant because of their unique genetics and can live off of kitchen food scraps, making them very economical to keep. They tolerate all climates, as well, and are particularly cold-hardy.
These birds have a friendly and active demeanor, making them ideal free-range chickens and pets.
Special Care and Considerations for Kuroiler Chickens
As with all chickens with a single comb, Kuroiler chickens are at risk of developing frostbite in the winter. You can use a swipe of vaseline to help protect their combs from freezing in low temperatures.
These chickens also need to feed often, as they are fast growing. Make sure they have enough food available to them at all times. Their fast growth makes them an ideal meat breed.