The Kraienkoppe breed (its German name) is also called the Twents Hoen (its Dutch name). They are used as show birds and layers.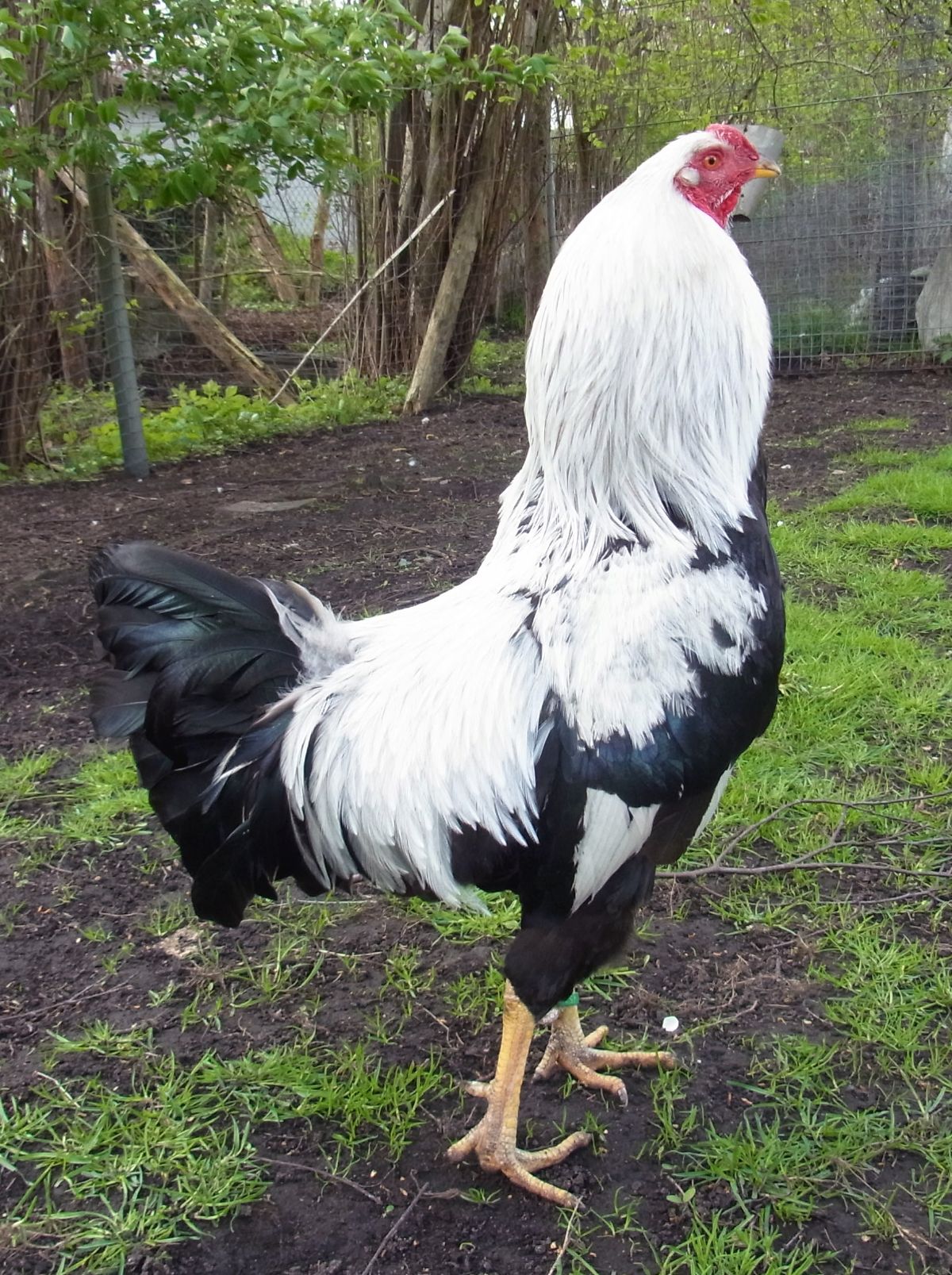 Hens lay a moderate number of white-colored eggs, and they tend to go broody. They're hardy and will continue to lay even during the cold winter months.
Jump to:

Kraienkoppe Chicken Breed Quick Info
Kraienkoppe Chicken Description
| | |
| --- | --- |
| Kraienkoppe Type/Size: | Standard |
| Feather Color: | Silver or black-breasted red |
| Leg Type: | Clean |
| Leg Color: | Yellow |
| Skin Color: | Yellow |
| Kraienkoppe Ease of Raising/Keeping: | Easy |
| Kraienkoppe Special Care Needs: | No |
| Is the Kraienkoppe breed a common, rare, or protected breed of chicken? | Rare |
Kraienkoppe Use
| | |
| --- | --- |
| Meat | No |
| Eggs | Yes |
| Dual Purpose | No |
| Kraienkoppe Temperament: | No |
| Kraienkoppe Ability/Likelihood to Free Range: | Yes |
Kraienkoppe Egg Production
| | |
| --- | --- |
| Egg Color | White |
| Egg Size | Large |
| Estimated Number of Eggs Per Year | 150-180 |
| Likeliness to Brood Eggs/Raise Chicks | High |
Kraienkoppe Meat Production
| | |
| --- | --- |
| Dressed Weight Male | N/A |
| Dressed Weight Female | N/A |
Kraienkoppe Climate Tolerance
Kraienkoppe Age to Maturity
| | |
| --- | --- |
| Number of Months to Reach Full Size | 5 Months |
| Number of Months to Start Egg Laying | 5 Months |
| Number of Weeks/Months to Reach Meat Harvest Size | N/A |
Kraienkoppe Size at Maturity
Origins of the Kraienkoppe Chicken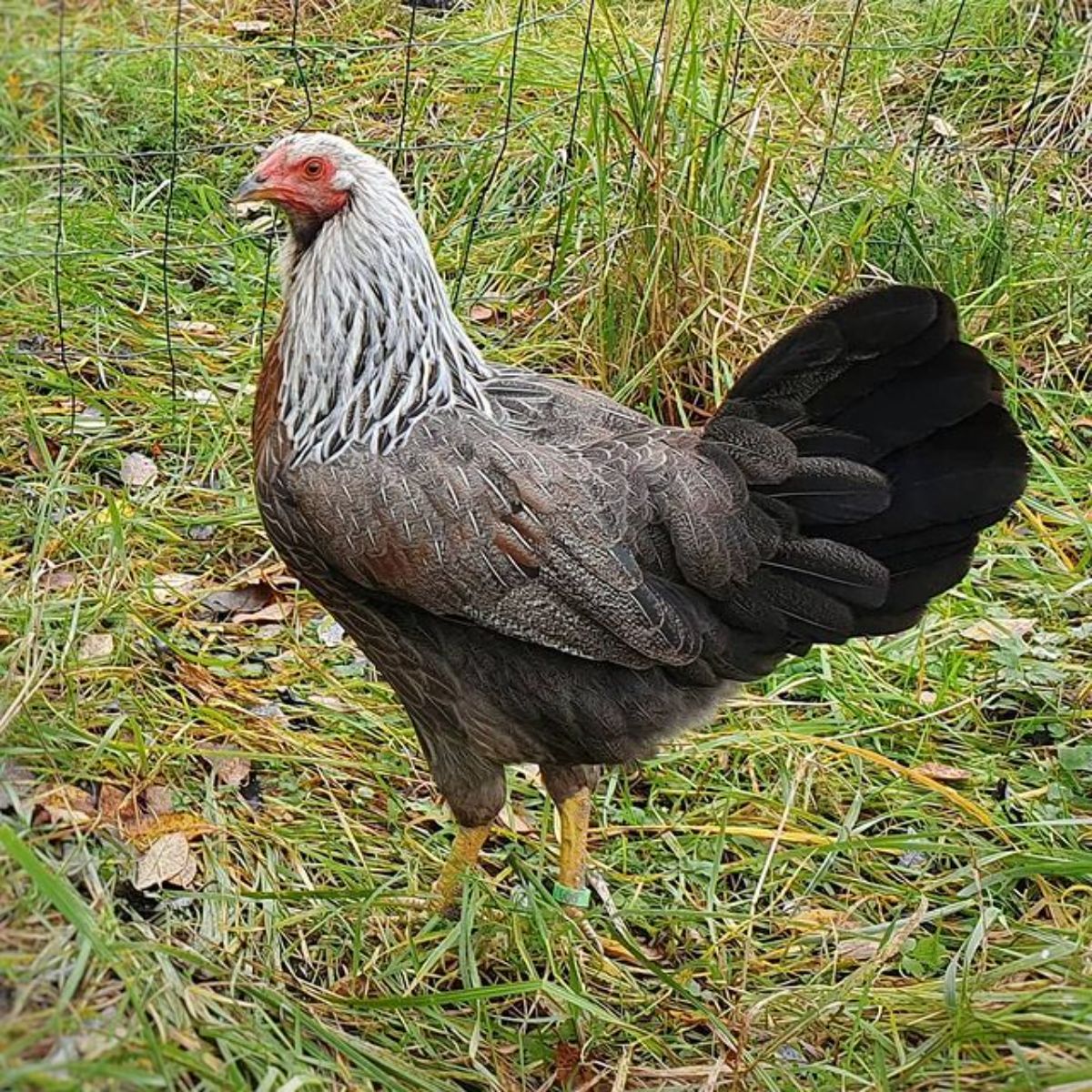 These chickens originated on the border between Germany and the Netherlands, hence their two names. They were developed by crossing local chicken breeds with Malays during the 19th century. Later, Silver Duckwing Leghorns were bred into the mix as well.
They were originally bred for cock fighting, but this was outlawed, and they had to transition to a new purpose. Due to their striking appearance, they were used as show birds in Germany and the Netherlands in the 1920s.
Today, they remain rare, especially outside of Europe. They are still used as show birds as well as layers. They can be found in the United States but are not recognized as an official breed yet.
Some Things to Know About the Kraienkoppe Chicken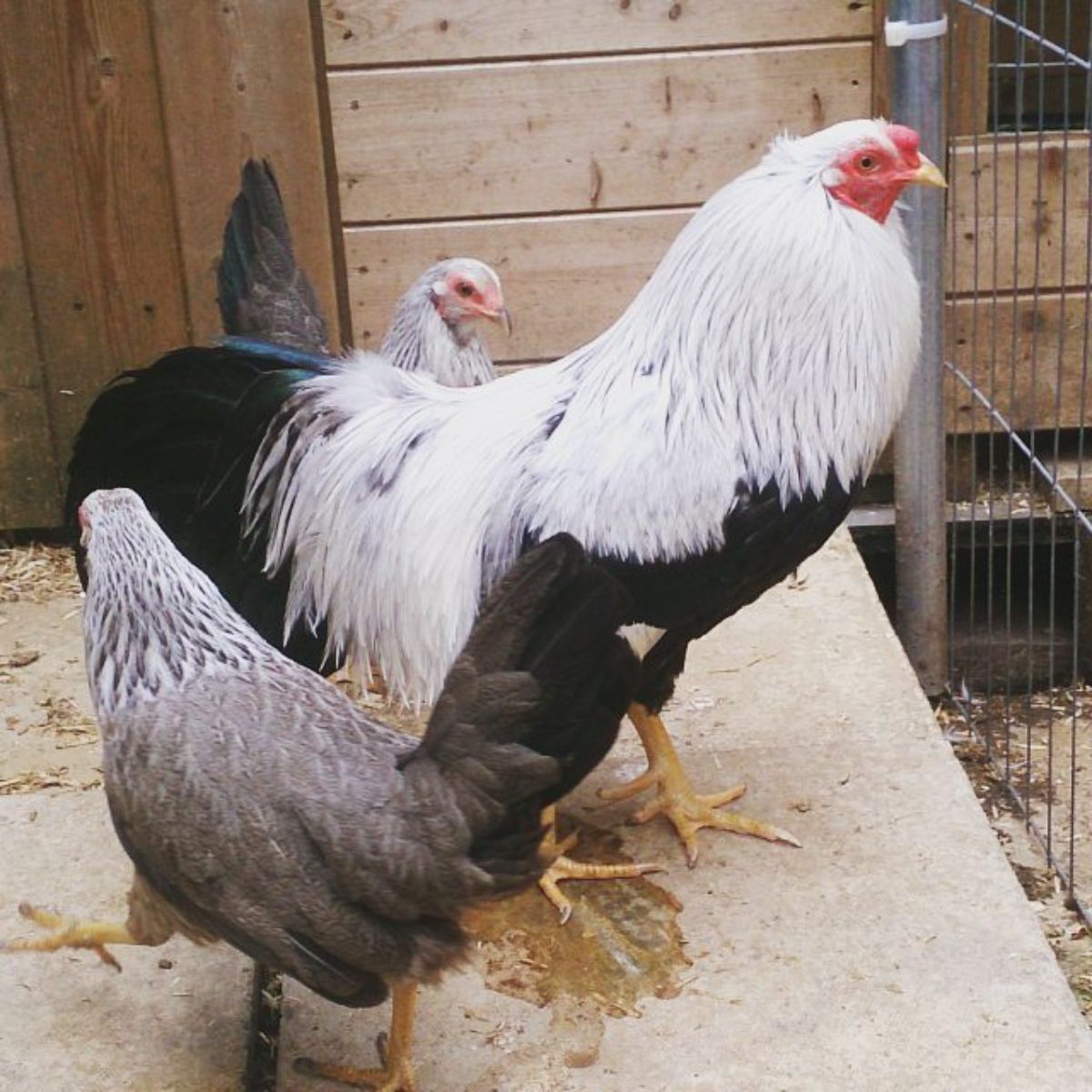 The Kraienkoppe is available in two different colors: silver and black-breasted red. They have a small, walnut-type comb that is not prone to frostbite in the winter.
They exhibit a short, curved, broad head with a short beak. They also have tight-fitting feathers and strong yellow legs.
How Easy is it to Keep Kraienkoppe Chickens?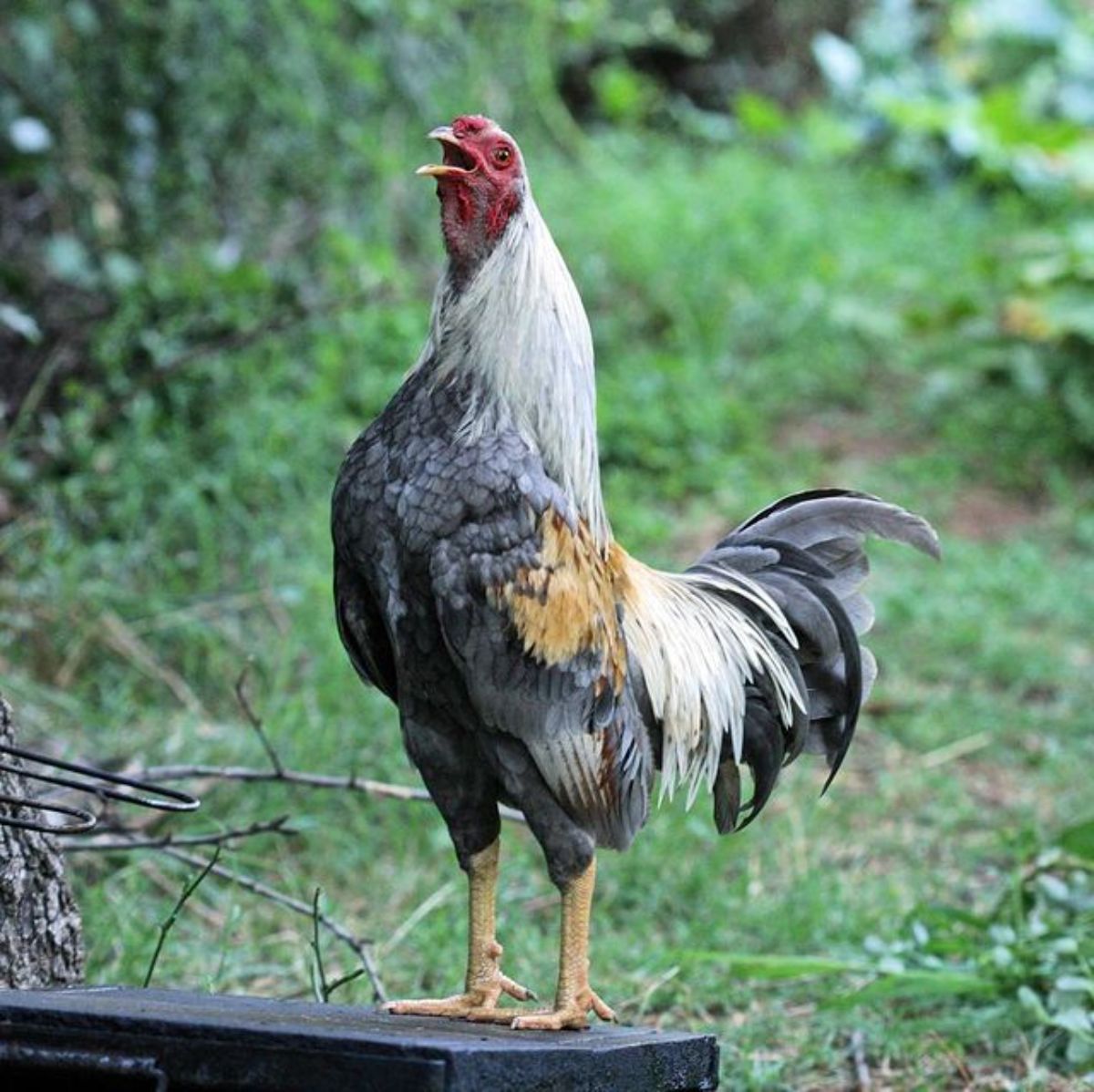 The Kraienkoppe is an active bird that does best in free-range situations. They are excellent foragers.
One thing to be aware of is that males have a very loud crow. This means that they may not be the best breed for you if you live in an urban or suburban area.
Despite their fierce appearance, this breed is generally good-natured. They make good show birds but are not the most cuddly breed out there. If you're looking for a pet chicken, this may not be the breed for you.
Special Care and Considerations for Kraienkoppe Chickens
Kraienkoppes are a hardy breed with very few health problems.
Overall, they are good layers of large white eggs. They make a hardy, colorful addition to your flock!