The Jersey Giant is an extra large chicken that was bred to be a high-producing meat bird. While their massive size means that they do produce a lot of meat, they tend to grow more slowly than other production breeds due to their poor feed-to-meat conversion.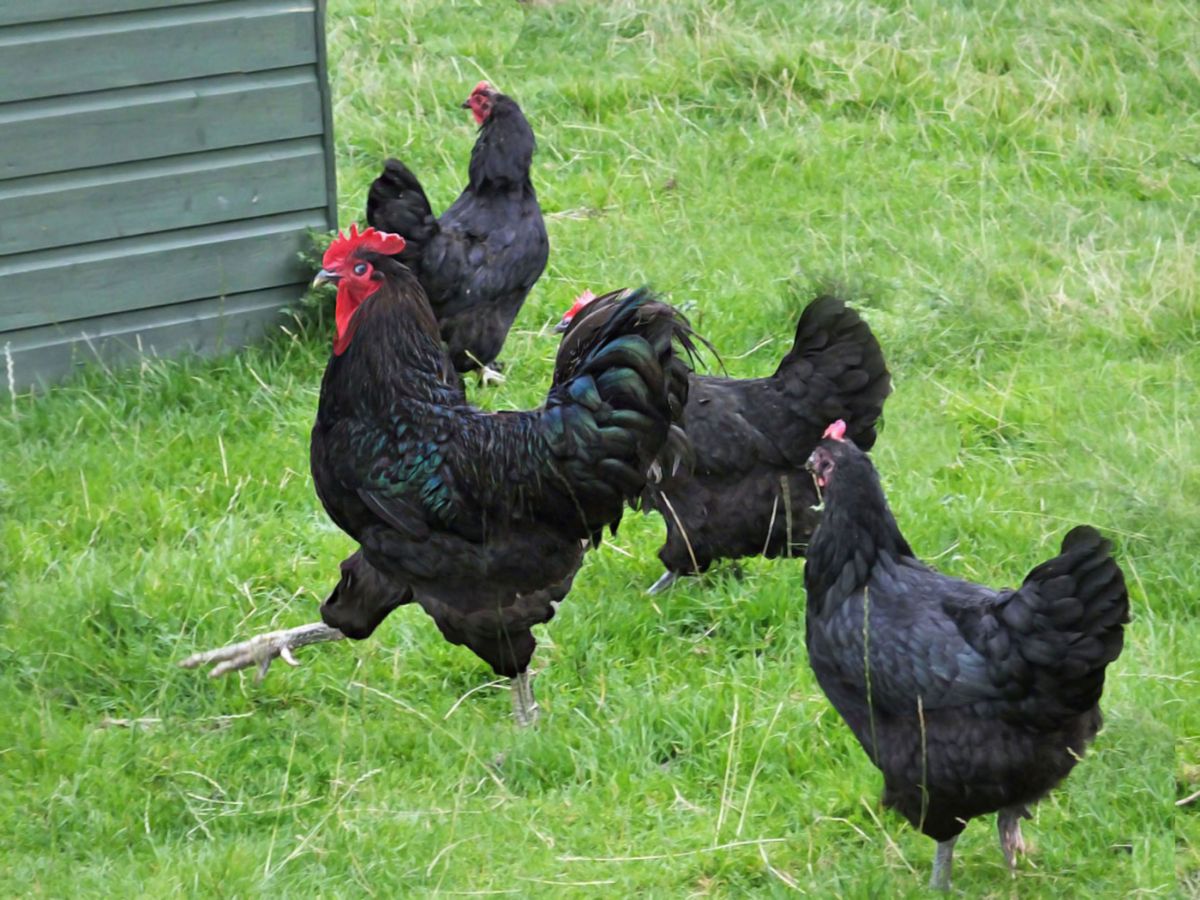 When it comes to eggs, Jersey Giant hens are surprisingly productive. They lay between 150-200 eggs per year, which is more than most heavy-weight breeds. Hens may or may not go broody. If they do, their size can cause them to crush their eggs.
Jump to:
How to Buy Online Jersey Giants

Black Jersey Giants As low as: $2.75 - Read reviews
White Jersey Giants As low as: $2.75 - Read reviews
Jersey Giant Chicken Breed Quick Info
Jersey Giant Chicken Description
| | |
| --- | --- |
| Jersey Giant Type/Size: | Standard |
| Feather Color: | Black |
| Leg Type: | Clean |
| Leg Color: | Black |
| Skin Color: | Yellow |
| Jersey Giant Ease of Raising/Keeping: | Medium |
| Jersey Giant Special Care Needs: | Yes |
| Is the Jersey Giant breed a common, rare, or protected breed of chicken? | Rare, "watch" status |
Jersey Giant Use
| | |
| --- | --- |
| Meat | Yes |
| Eggs | Yes |
| Dual Purpose | Yes |
| Jersey Giant Temperament: | Docile, calm |
| Jersey Giant Ability/Likelihood to Free Range: | Yes |
Jersey Giant Egg Production
| | |
| --- | --- |
| Egg Color | Brown |
| Egg Size | Large |
| Estimated Number of Eggs Per Year | 150-200 |
| Likeliness to Brood Eggs/Raise Chicks | Medium |
Jersey Giant Meat Production
| | |
| --- | --- |
| Dressed Weight Male | 9 lbs. |
| Dressed Weight Female | 7 lbs. |
Jersey Giant Climate Tolerance
| | |
| --- | --- |
| Heat | Moderate |
| Cold | Excellent |
Jersey Giant Age to Maturity
| | |
| --- | --- |
| Number of Months to Reach Full Size | 6 Months |
| Number of Months to Start Egg Laying | 8 Months |
| Number of Weeks/Months to Reach Meat Harvest Size | 8 Months |
Jersey Giant Size at Maturity
Origins of the Jersey Giant Chicken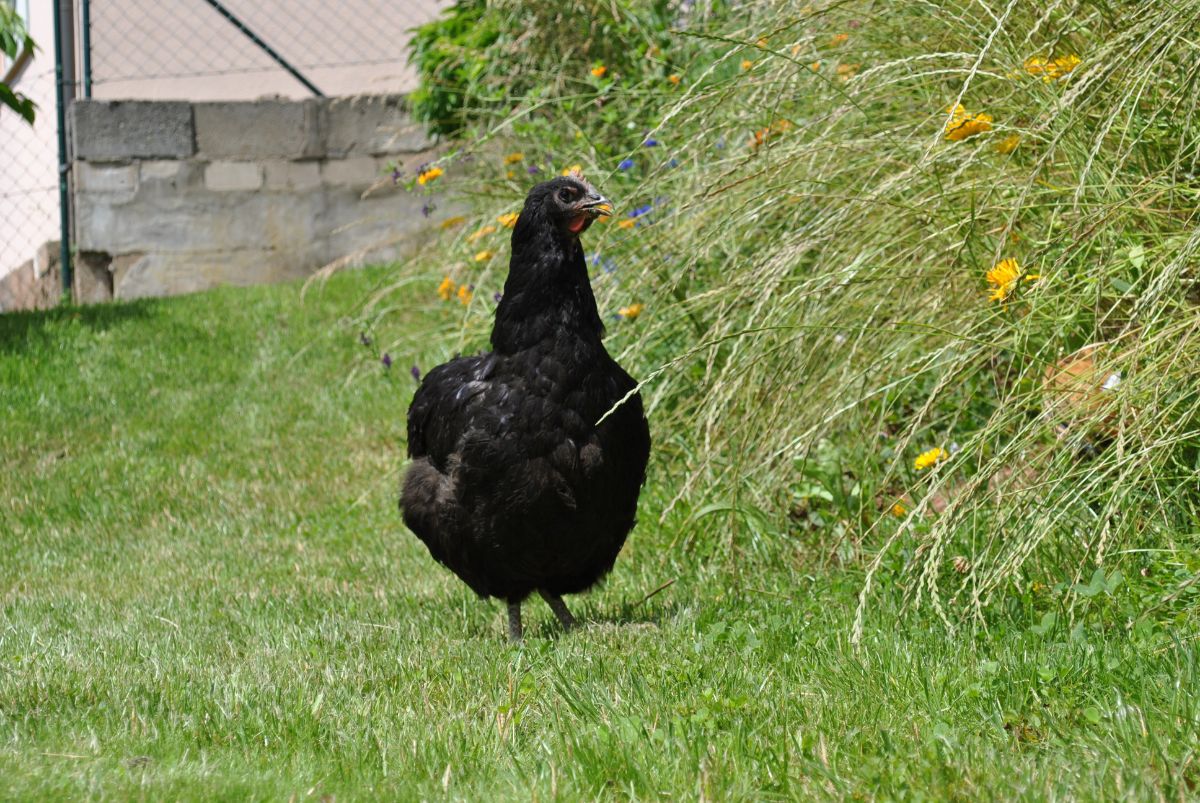 This jumbo-sized breed was developed in the United States in Burlington County, New Jersey, during the late 1800s. John and Thomas Black are credited with crossbreeding several Asiatic breeds to create a meat bird that had the potential to replace a turkey.
They were successful in creating one of the largest breeds in the United States that are highly producing when it comes to both eggs and meat. One bird is able to easily feed a family of four.
Some Things to Know About the Jersey Giant Chicken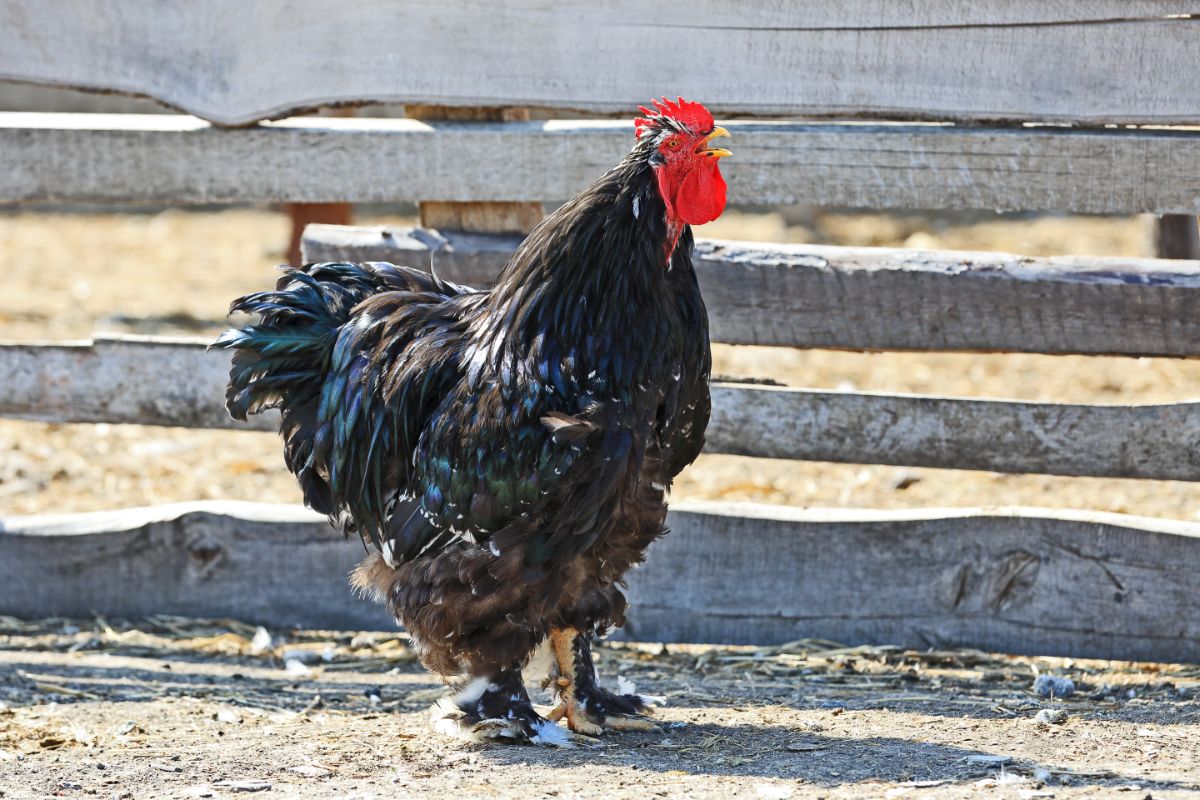 The Jersey Giant is characterized by its massive size. Roosters will often be 13 lbs at maturity, while hens will mature to be a whopping 10 lbs. Their tall, broad frame means that they are excellent meat birds and produce a large carcass.
Their feathering is black with a beautiful green iridescent sheen. They have a single red comb and black legs and feet. Their striking size and appearance make them popular exhibition birds. There are three varieties recognized by the American Poultry Association: black, white, and blue.
How Easy is it to Keep Jersey Giant Chickens?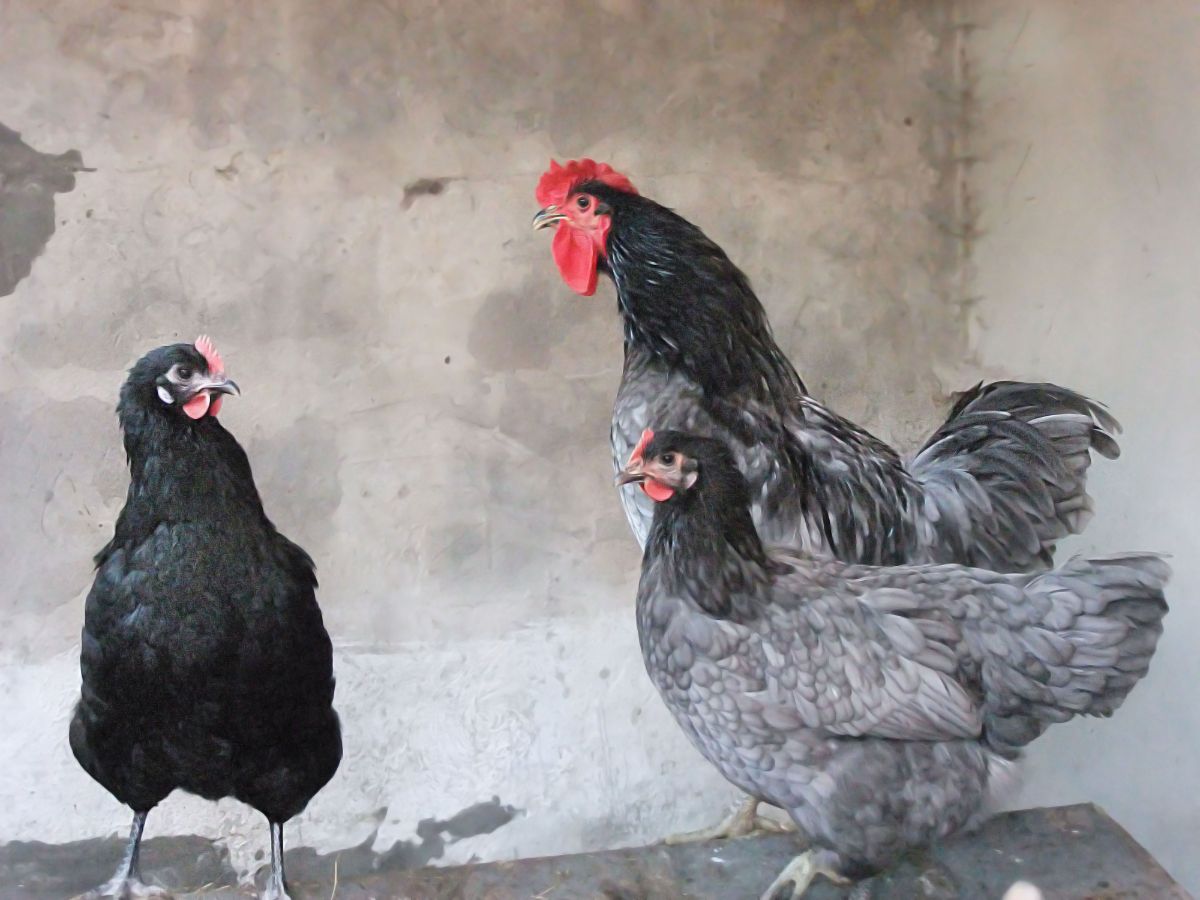 Jersey Giants are moderately easy to care for. They are a good breed for those who have experience caring for chickens, as there are a few precautions that should be taken when caring for them (these are covered in the next section).
Jersey Giant hens are cold hardy, and often continue to lay eggs during the winter months. They don't do as well in the heat, though. Be sure to provide plenty of shade and fresh water for these chickens if you live in a warmer climate.
Special Care and Considerations for Jersey Giant Chickens
Jersey Giants are generally calm and docile chickens. They love people and enjoy being around them. They get along well with other chicken breeds, too.
If you're considering adding these friendly giants to your flock, make sure your coop is big enough for them to fit comfortably in. Because of their size, they need bigger nesting boxes and longer and lower roosting bars.
They are also known to be noisy. This may be a concern if you live in an urban area or close to neighbors.