Isbar chickens are fun backyard chickens that a lot of people love. They're good layers, and they're beautiful to look at. If you're considering adding some Isbar chickens to your flock, here's everything you need to know about these adorable fowl!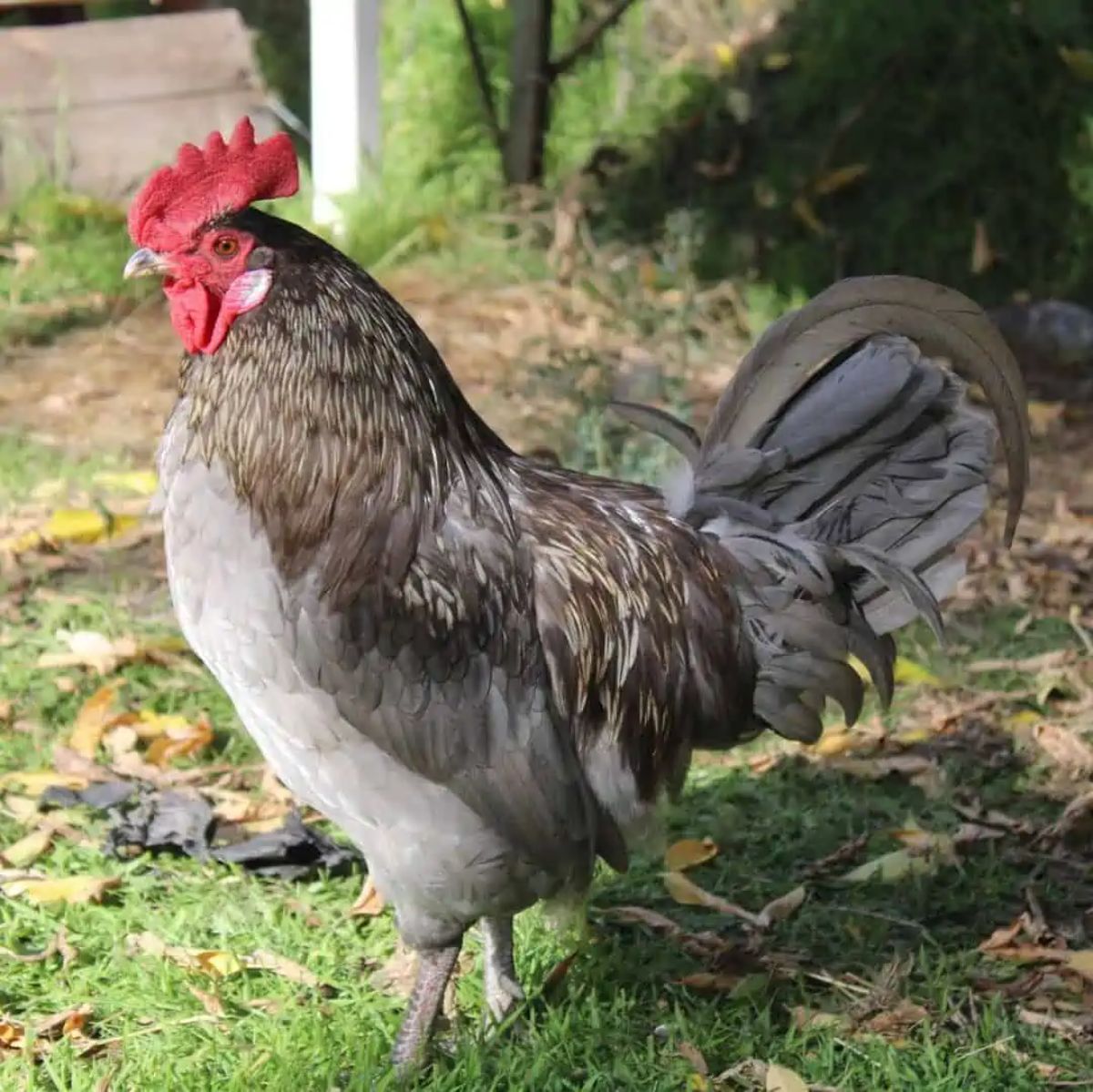 When it comes to meat production, Isbar chickens are not as efficient as other breeds due to their small size. These birds are more of a pet/show and egg-producing breed.
Isbar chickens are great layers, laying between 200-250 eggs per year. They lay beautiful green-tinted, sometimes speckled eggs all year round. Their eggs are considered large for their body size.
Jump to:

Isbar Chicken Breed Quick Info
Isbar Chicken Description
| | |
| --- | --- |
| Isbar Type/Size: | Standard |
| Feather Color: | Black, splash, or blue |
| Leg Type: | Clean |
| Leg Color: | Yellow |
| Skin Color: | Yellow |
| Isbar Ease of Raising/Keeping: | Easy |
| Isbar Special Care Needs: | Yes |
| Is the Isbar breed a common, rare, or protected breed of chicken? | Common |
Isbar Use
| | |
| --- | --- |
| Meat | No |
| Eggs | Yes |
| Dual Purpose | No |
| Isbar Temperament: | Gentle, docile |
| Isbar Ability/Likelihood to Free Range: | Yes |
Isbar Egg Production
| | |
| --- | --- |
| Egg Color | Green-tinted, speckled |
| Egg Size | Large |
| Estimated Number of Eggs Per Year | 200-250 |
| Likeliness to Brood Eggs/Raise Chicks | Medium |
Isbar Meat Production
| | |
| --- | --- |
| Dressed Weight Male | N/A |
| Dressed Weight Female | N/A |
Isbar Climate Tolerance
Isbar Age to Maturity
| | |
| --- | --- |
| Number of Months to Reach Full Size | 5 Months |
| Number of Months to Start Egg Laying | 5-7 Months |
| Number of Weeks/Months to Reach Meat Harvest Size | N/A |
Isbar Size at Maturity
| | |
| --- | --- |
| Male | 5 ½ lbs. |
| Female | 3 ½ lbs. |
Origins of the Isbar Chicken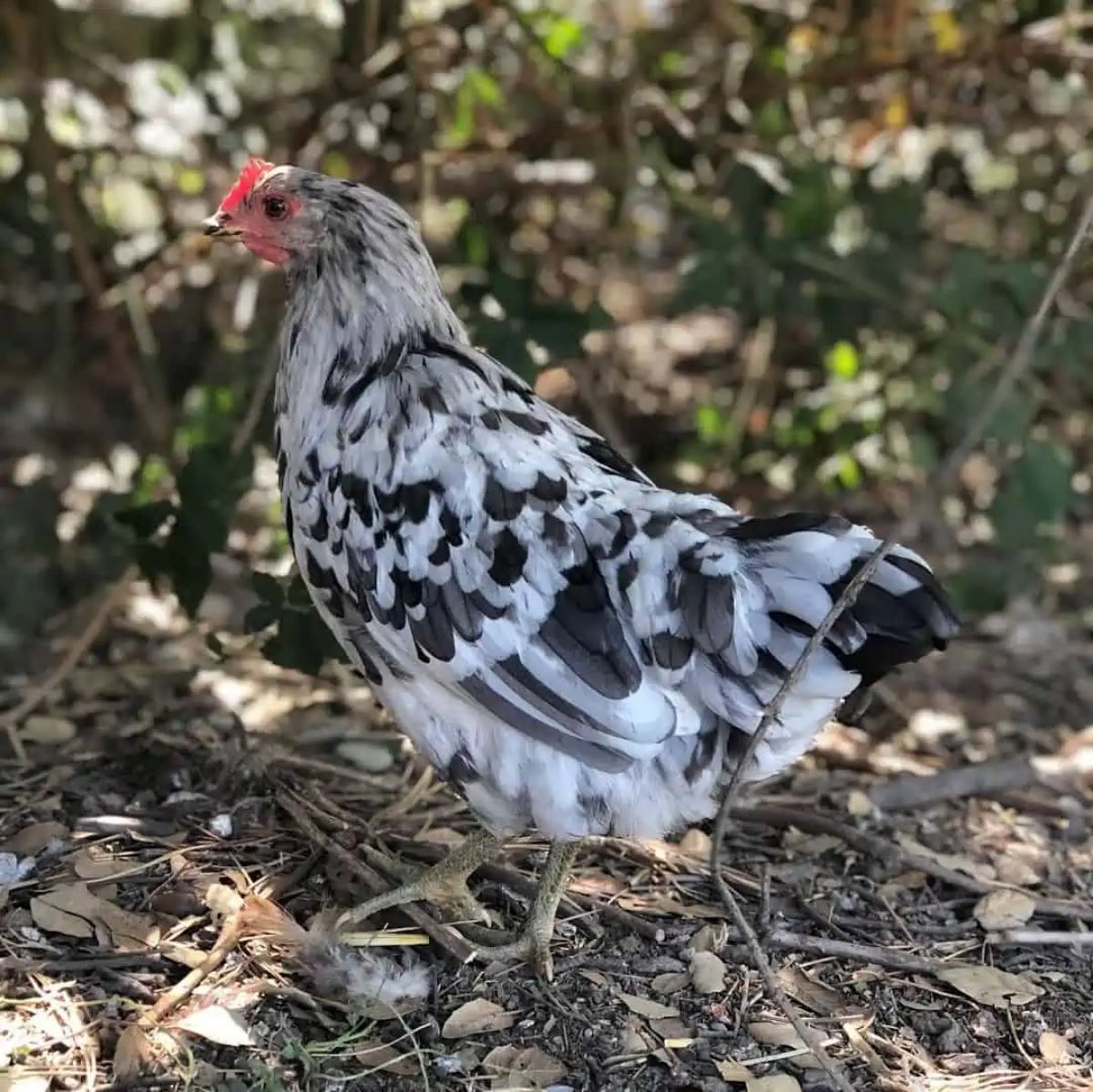 The Isbar chicken breed is a relatively new breed. In the 1980s, a Rhode Island Red and a New Hampshire chicken were crossbred. Breeders then crossbred this new bird with the Cream Legbar to achieve the beautiful green-tinted eggs that the Isbar is known for.
The resulting breed was officially named Silverudd's Blue in honor of the man who developed the breed, but it is more commonly known as the Isbar.
Some Things to Know About the Isbar Chicken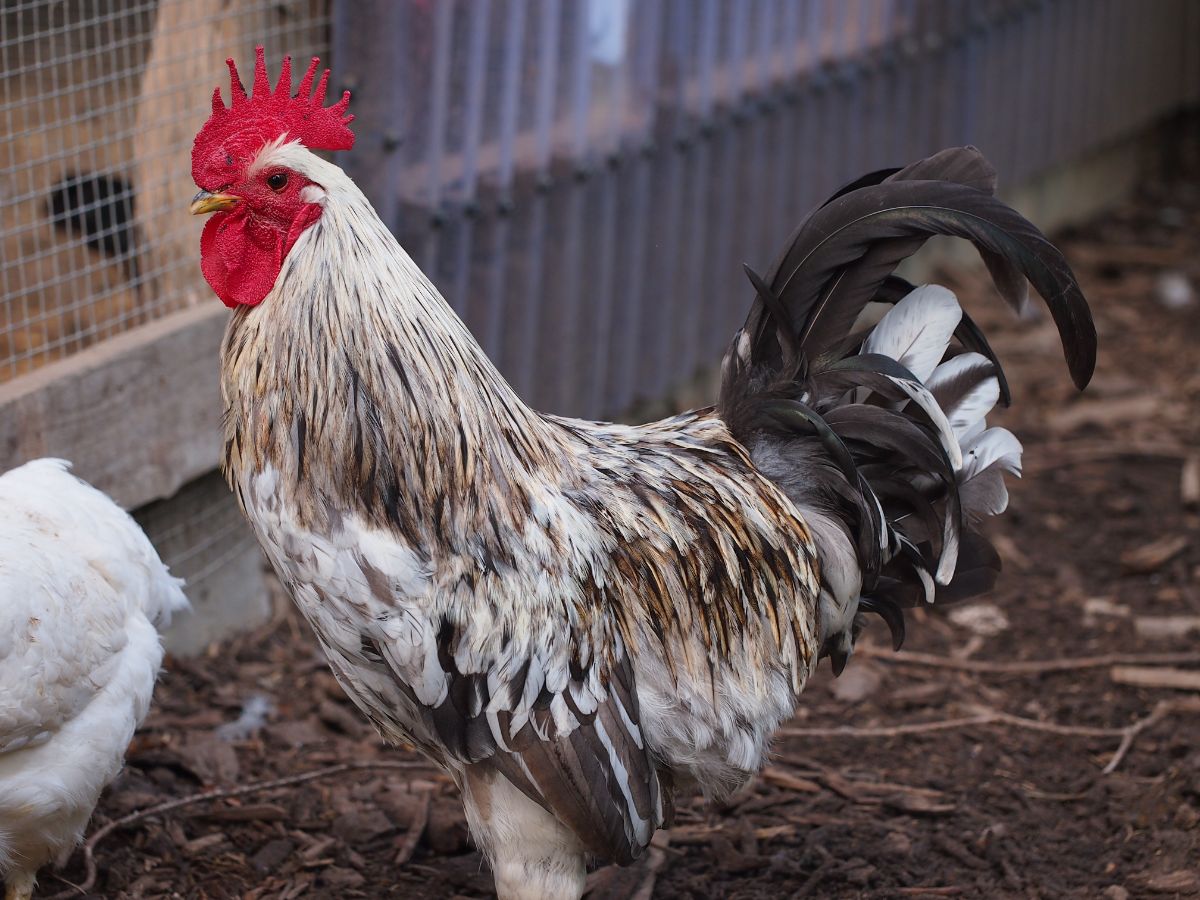 This heritage breed is medium-sized and single-crested. Roosters generally weigh around 5.5 lbs, while hens stay in the range of 3.3 to 3.5 lbs.
You can find this beautiful breed in three colors: black, splash, and blue. It is important to note that the Isbar does not breed true to color. The blue color is so popular that the breed is sometimes called the Blue Isbar.
How Easy is it to Keep Isbar Chickens?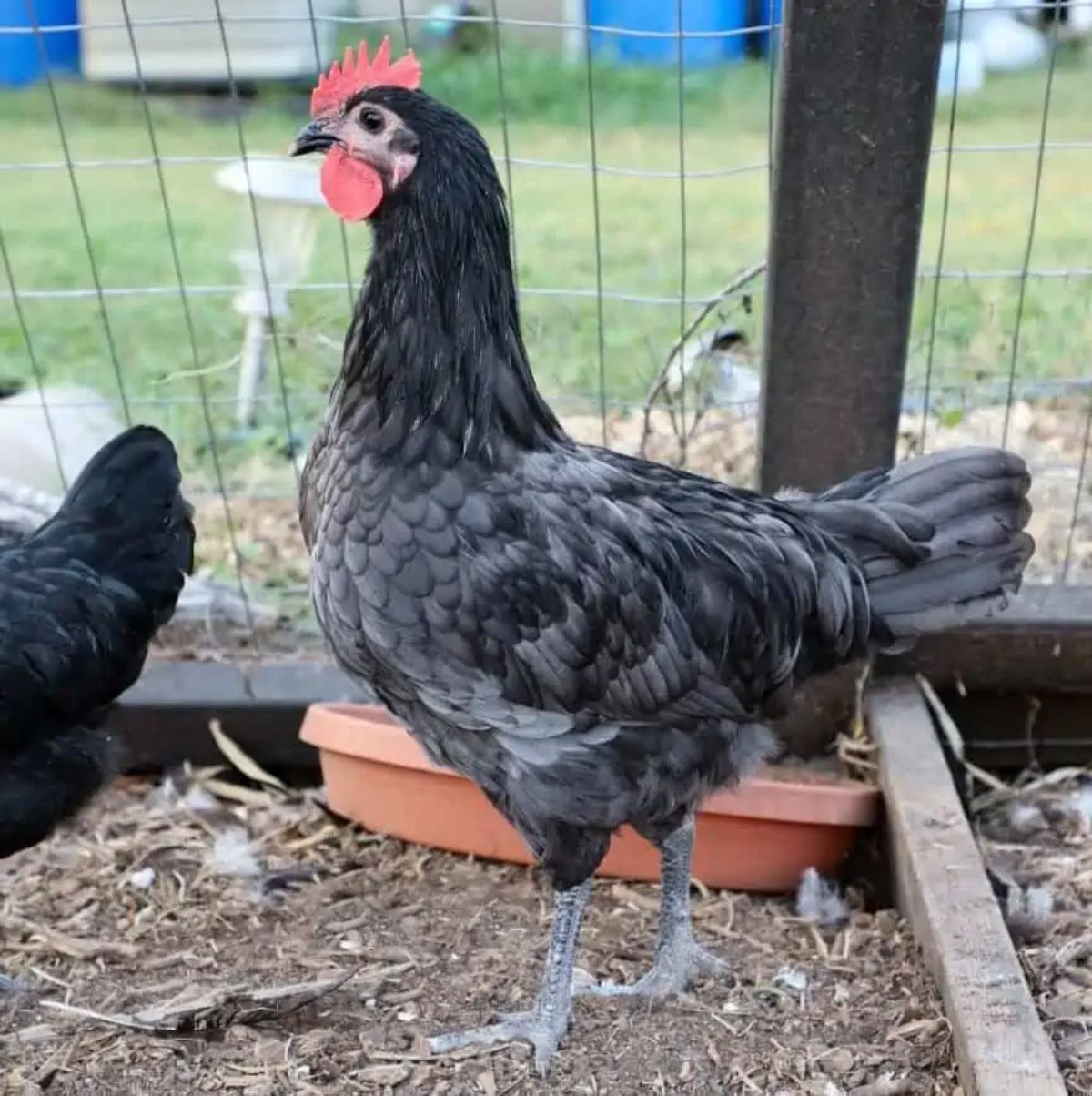 Isbar chickens are fun backyard chickens that a lot of people love. They have a friendly, docile personality that has contributed to their popularity in the chicken world.
These birds love to be around people, especially if they have grown up around them. They excel as pets and show birds.
One perk of keeping Isbars in your flock is that roosters will stand up to predators, despite their sweet nature around other chickens and humans. They are known to be alert and fiercely protective of the flock, even of non-Isbar chickens.
Hens can also be protective of their eggs, so be sure to observe your flock to see which hens are becoming broody. It's best to take eggs away from them as soon as possible unless you want to get pecked at!
Isbars are excellent foragers and savers of food. They will keep themselves occupied and are relatively quiet, making the breed a great option if you live close to neighbors.
Special Care and Considerations for Isbar Chickens
As with all birds with a single comb, frostbite can be an issue. When the temperature drops, you can help to protect their comb with a bit of vaseline.
Otherwise, the Isbar chicken is a cold-hardy breed that excels in the winter and will even continue laying eggs all year long.
Due to inbreeding, some Isbar chickens can suffer from immunosuppression. This disease affects the health, growth, and egg production of the bird. It can also lead to chronic respiratory disease, which causes coughing and sneezing. The best way to prevent these diseases is to keep the stress level of your flock low.
Isbar chickens are fun backyard chickens that a lot of people love. They're great for beginners and experienced chicken owners alike, offering their own unique personality traits that make them stand out from other breeds.