The Icelandic chicken is a breed that is known for its mothering abilities and winter hardiness. Hens will continue to lay during the cold winter months when other breeds slow down or even stop laying. While they will not always go broody, when they do, they make exceptional mothers.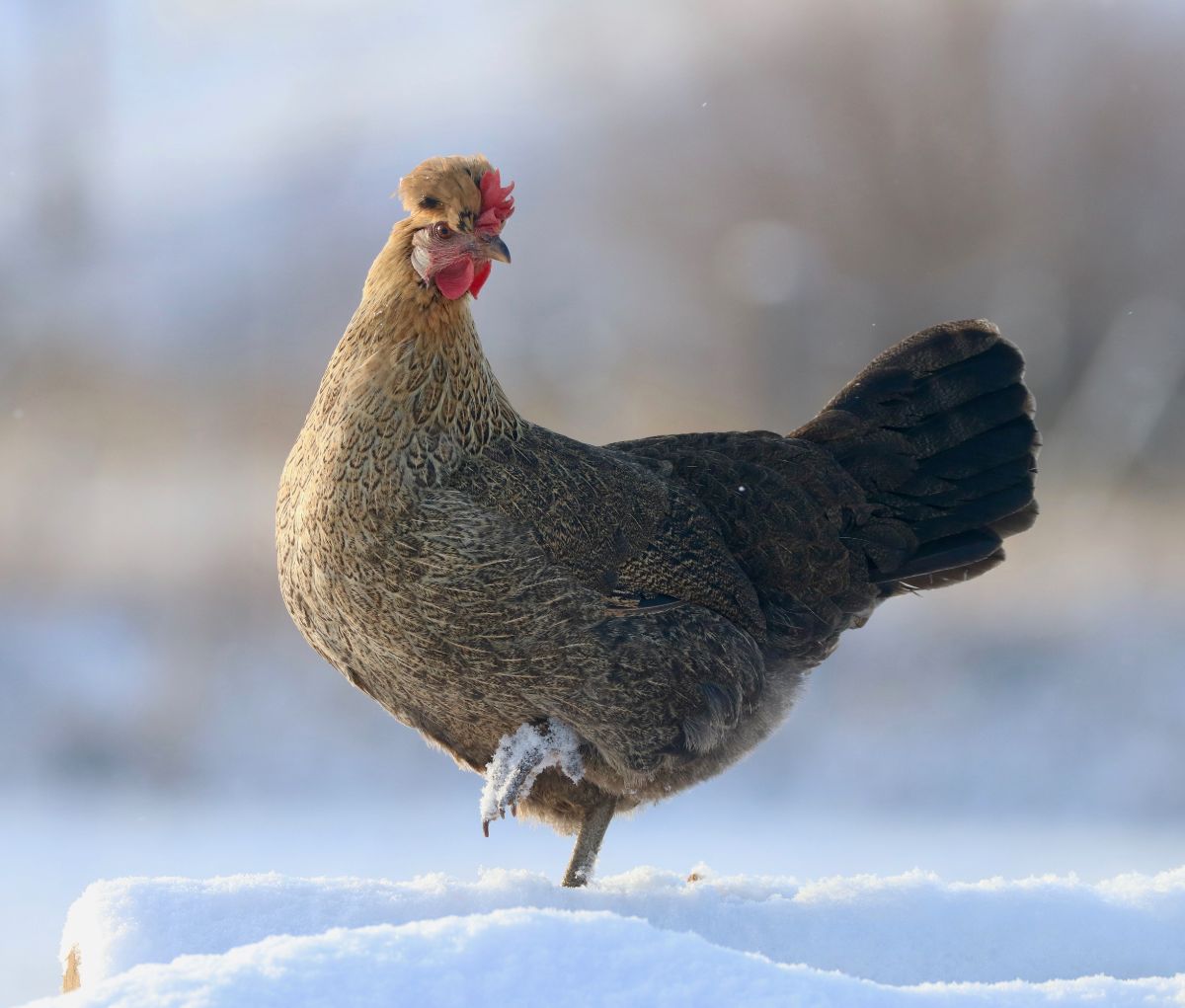 When it comes to meat production, these birds do not provide a lot of meat due to their small size. However, what meat they do provide is tender and flavorful.
Jump to:

Icelandic Chicken Breed Quick Info
Icelandic Chicken Description
| | |
| --- | --- |
| Icelandic Type/Size: | Standard |
| Feather Color: | Varies |
| Leg Type: | Clean |
| Leg Color: | Yellow, can vary |
| Skin Color: | Yellow |
| Icelandic Ease of Raising/Keeping: | Easy |
| Icelandic Special Care Needs: | No |
| Is the Icelandic breed a common, rare, or protected breed of chicken? | Rare, "threatened" status |
Icelandic Use
| | |
| --- | --- |
| Meat | Yes |
| Eggs | Yes |
| Dual Purpose | Yes |
| Icelandic Temperament: | Alert, friendly |
| Icelandic Ability/Likelihood to Free Range: | Yes |
Icelandic Egg Production
| | |
| --- | --- |
| Egg Color | White |
| Egg Size | Small-Medium |
| Estimated Number of Eggs Per Year | 180 |
| Likeliness to Brood Eggs/Raise Chicks | Medium |
Icelandic Meat Production
| | |
| --- | --- |
| Dressed Weight Male | 3.5 lbs |
| Dressed Weight Female | 2.25 lbs |
Icelandic Climate Tolerance
| | |
| --- | --- |
| Heat | Moderate |
| Cold | Excellent |
Icelandic Age to Maturity
| | |
| --- | --- |
| Number of Months to Reach Full Size | 5 Months |
| Number of Months to Start Egg Laying | 5 Months |
| Number of Weeks/Months to Reach Meat Harvest Size | 4-6 Months |
Icelandic Size at Maturity
Origins of Icelandic Chicken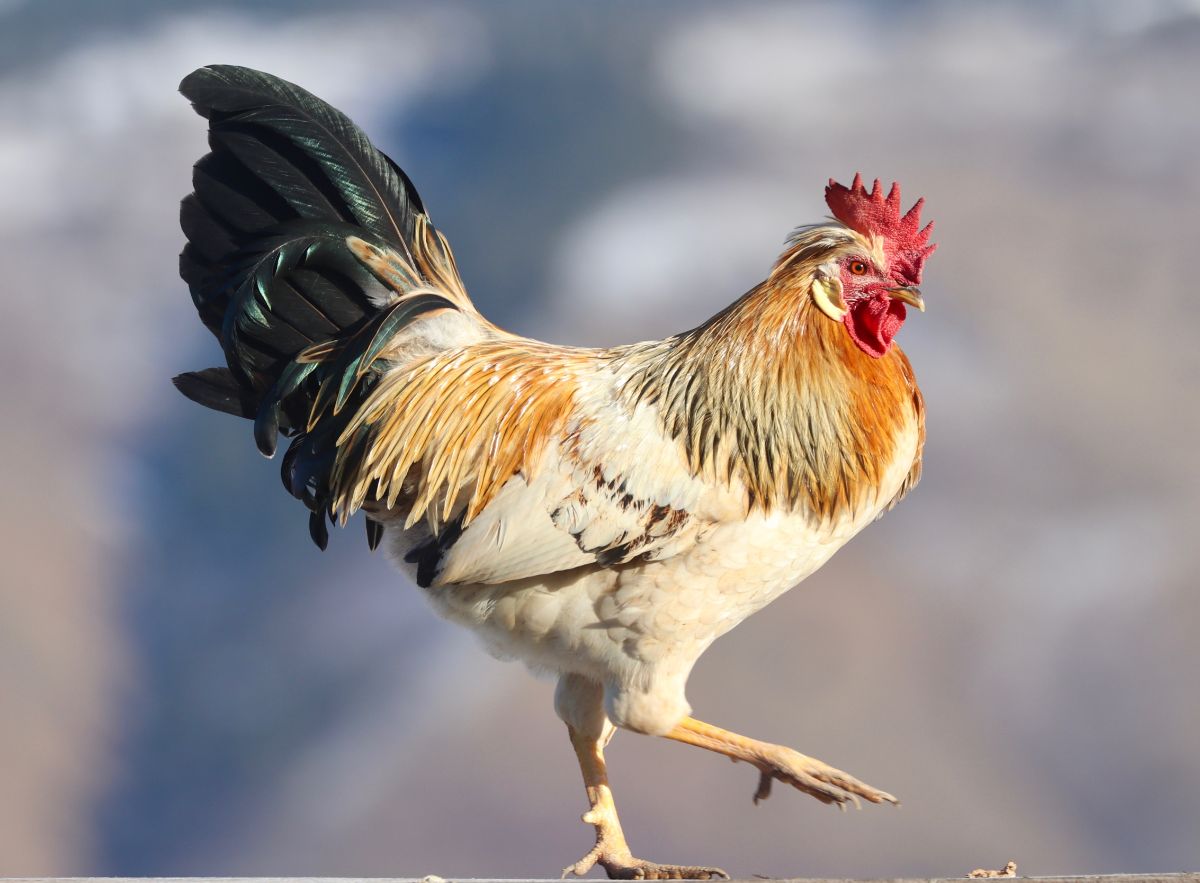 This heritage breed originated in Iceland in the tenth century when Norse settlers arrived in the country and brought their landrace chickens with them.
For one thousand years, the Icelandic chicken was the only breed to exist in Iceland. However, beginning in the 1930s, other breeds were imported and crossed with the Icelandic chicken in an attempt to improve their genetics.
This threatened their survival as a pure breed, so in the 1970s, a movement began among breeders and enthusiasts to conserve this breed. This included their imports to countries like the United States.
Today, they are extremely rare, and the movement to keep the breed from going extinct is still active. There are only about 5,000 birds internationally.
Some Things to Know About Icelandic Chicken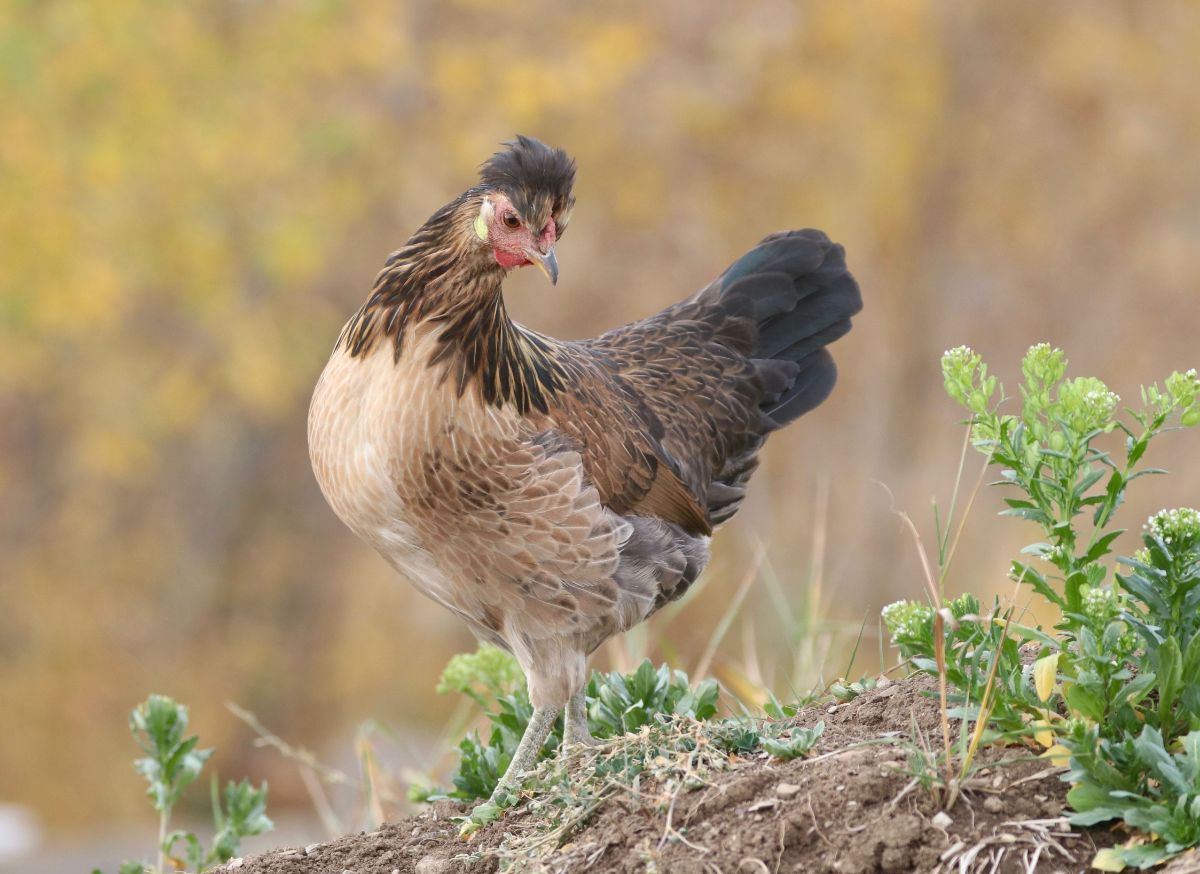 The Icelandic chicken is like a rainbow of colors. When looking at a flock of Icelandics, you'll see every feather color and pattern imaginable. Some have single combs, while others have rose combs. Most have yellow legs, but this can vary as well. Some hens and roosters have crests of feathers on their heads, while others do not.
Despite their varied appearance, there are a few things that tie Icelandic chickens together, like white or light yellow face patches, red combs and wattles, a broad, short beak, and a small-medium size.
How Easy is it to Keep Icelandic Chickens?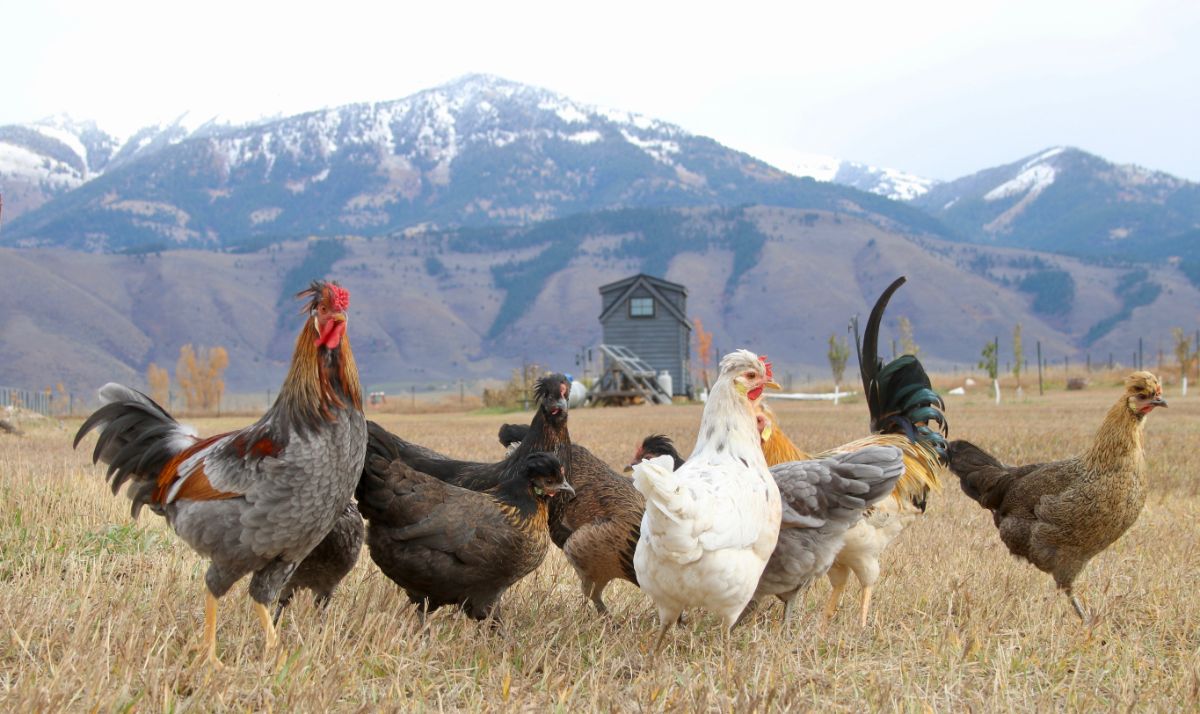 These are hardy chickens that were adapted to survive in the harsh Icelandic climate over hundreds of years. They are excellent in cold weather and will produce a lot of eggs for a little amount of feed.
When it comes to their temperament, Icelandics are active, lively, and friendly, especially when raised around humans.
Because of their small size, they can fly and will perch in small trees whenever they have the chance to. They are excellent free-range homestead birds and much prefer to roam out in the open over being in confinement. They are great at foraging for their own food, as well as evading predators.
Special Care and Considerations for Icelandic Chickens
As with all birds with a single comb, Icelandics can be at risk for frostbite in low temperatures. A bit of vaseline spread on their combs can help to prevent this.
Otherwise, they are extremely healthy, hardy birds.