The Golden Comet is a sex-linked chicken. This means that they are a crossbreed - specifically, between a White Rock hen and a New Hampshire rooster. This genetic combination allows hatcheries to easily determine the sex of chicks at hatching.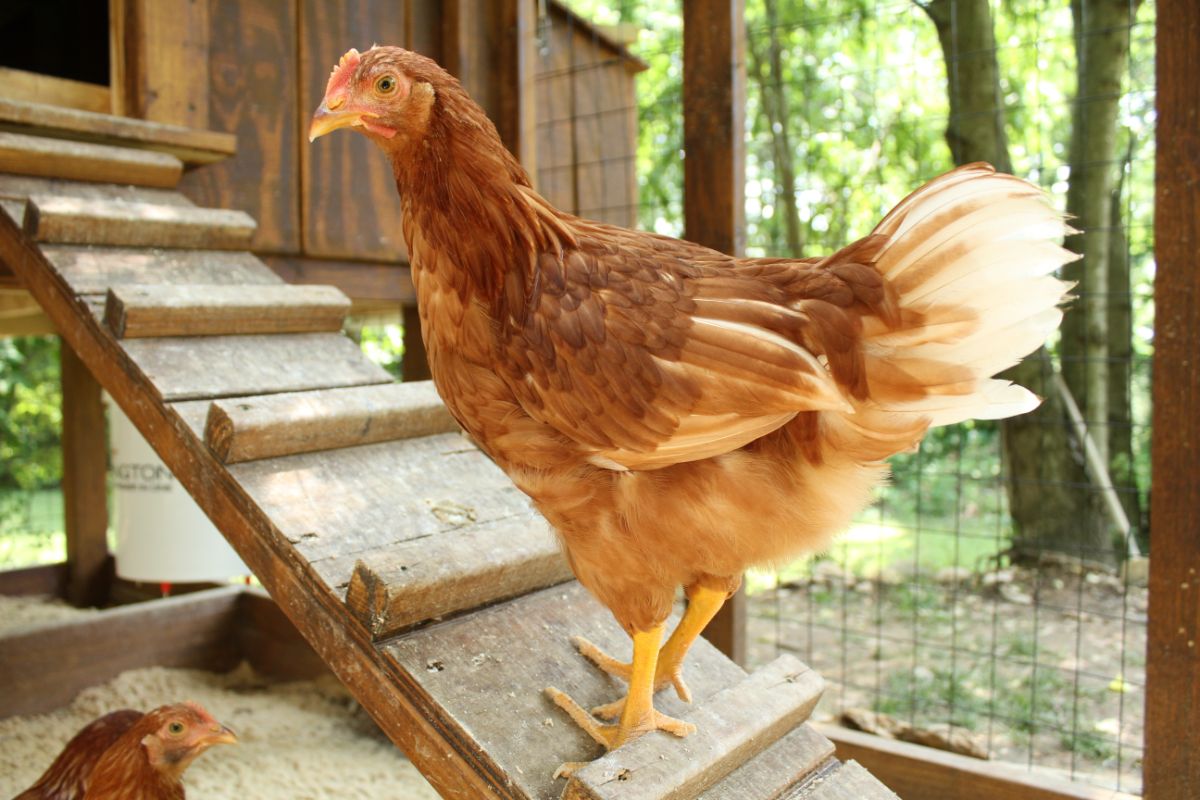 This crossing also results in one of the most productive brown-egg-laying hens around. They can lay up to 330 eggs per year - that's almost one egg per day! They continue to be highly productive until about two years of age. After that, their productivity declines quickly.
Jump to:
How to Buy Online Golden Comet Chickens

Golden Comet Chicks As low as: $2.55 - Read reviews
Golden Comet Chicken Breed Quick Info
Golden Comet Chicken Description
| | |
| --- | --- |
| Golden Comet Type/Size: | Standard |
| Feather Color: | Reddish-brown |
| Leg Type: | Non-Feathered |
| Leg Color: | Yellow |
| Skin Color: | Yellow |
| Golden Comet Ease of Raising/Keeping: | Easy |
| Golden Comet Special Care Needs: | No |
| Is the Golden Comet breed a common, rare, or protected breed of chicken? | Common |
Golden Comet Use
| | |
| --- | --- |
| Meat | No |
| Eggs | Yes |
| Dual Purpose | No |
| Golden Comet Temperament: | Docile, gentle, friendly |
| Golden Comet Ability/Likelihood to Free Range: | Yes |
Golden Comet Egg Production
| | |
| --- | --- |
| Egg Color | Brown |
| Egg Size | Medium-Large |
| Estimated Number of Eggs Per Year | 330 |
| Likeliness to Brood Eggs/Raise Chicks | Low |
Golden Comet Meat Production
| | |
| --- | --- |
| Dressed Weight Male | N/A |
| Dressed Weight Female | N/A |
Golden Comet Climate Tolerance
Golden Comet Age to Maturity
| | |
| --- | --- |
| Number of Months to Reach Full Size | 18 Weeks |
| Number of Months to Start Egg Laying | 16 Weeks |
| Number of Weeks/Months to Reach Meat Harvest Size | N/A |
Golden Comet Size at Maturity
Origins of the Golden Comet Chicken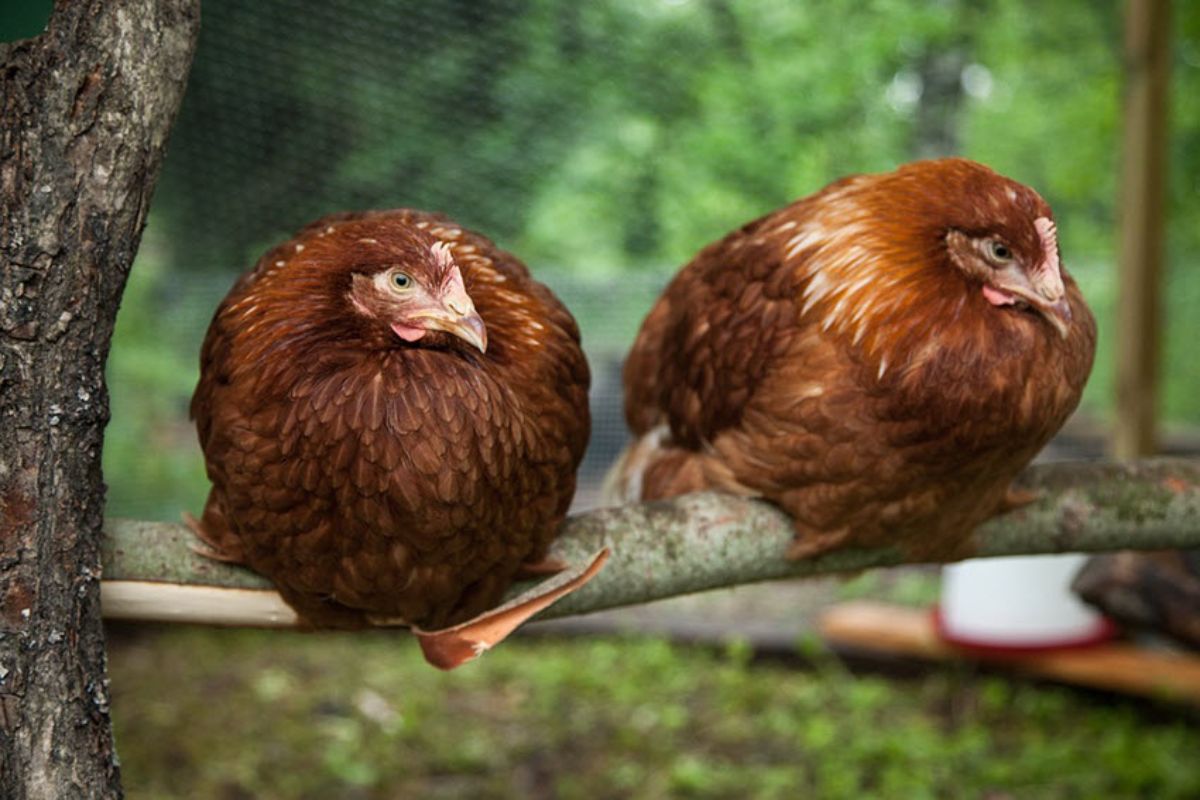 These chickens were bred specifically with egg production in mind. They are a fairly recent breed. They are a cross between two American breeds that originated in the 19th century, the New Hampshire rooster and the White Rock hen.
New Hampshire chickens originated from Rhode Island Reds, while White Rocks were bred from the Plymouth Rock breed. Both are hardy, high-producing chickens that lend these traits to their Golden Comet offspring.
Some Things to Know About the Golden Comet Chicken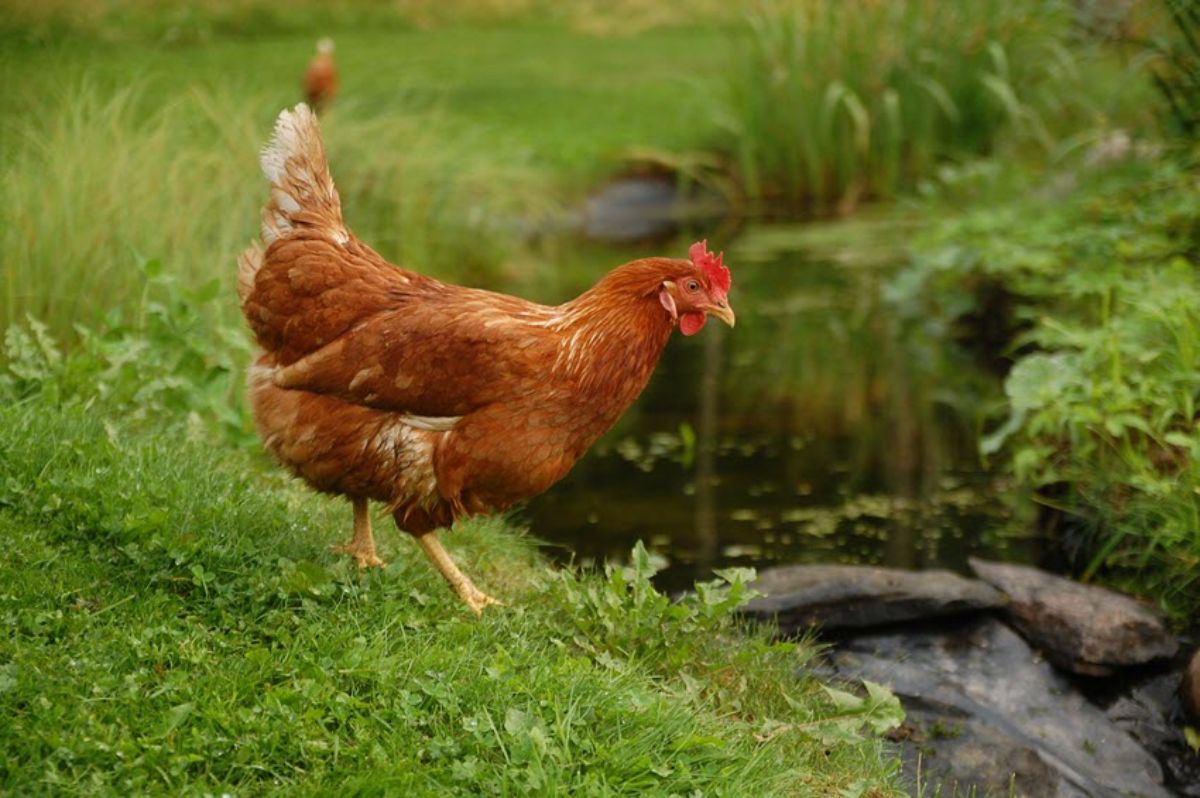 Despite their hefty egg production, the Golden Comet is on the smaller side. Roosters weigh about 6 lbs at maturity, while hens weigh only 4 lbs.
They have a distinct U-shaped curve between their head and their tail, which is held quite high compared to other breeds.
Hens have beautiful, light reddish-brown feathers that are sometimes flecked with white throughout. They have a single comb - as with other single-combed breeds, be sure to watch out for frostbite during the winter. Vaseline can help to prevent this.
How Easy is it to Keep Golden Comet Chickens?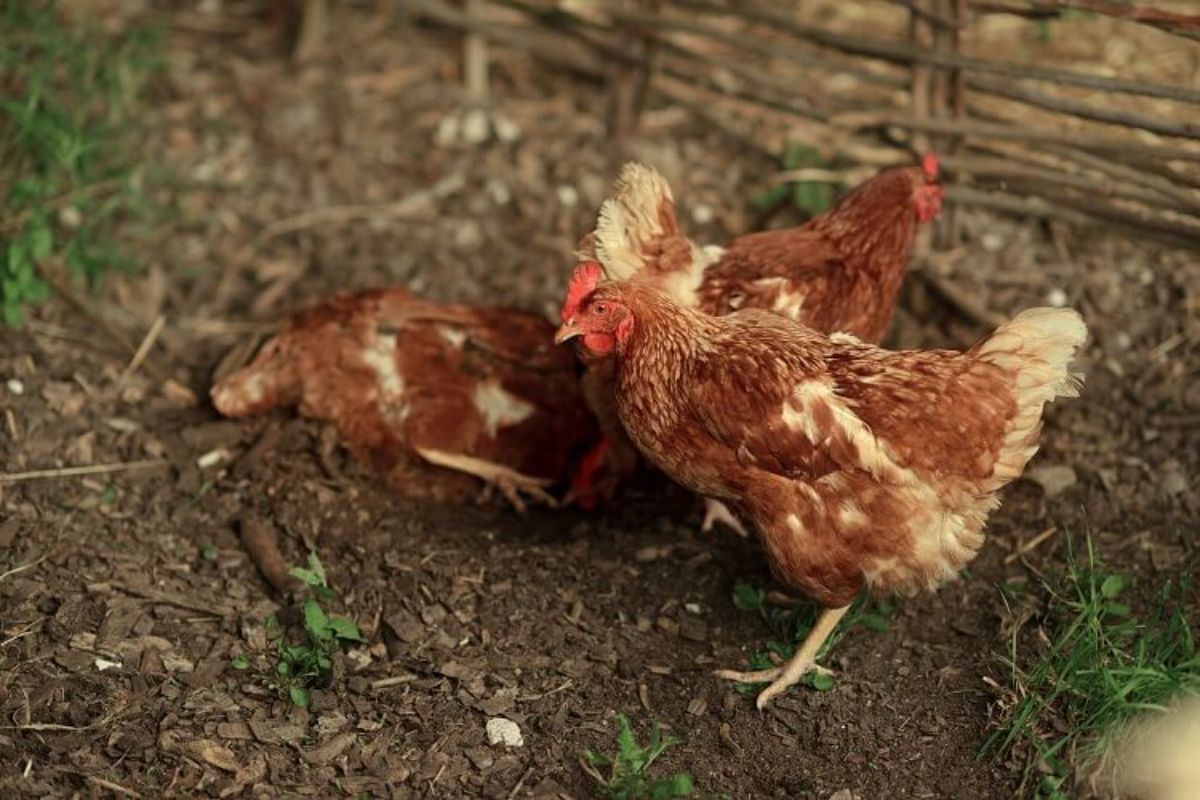 The Golden Comet is one of the most docile and friendly hens around. Owners often report that their hens are curious and don't mind being picked up by humans. So it you're looking for an egg layer as well as a pet, the Golden Comet may be the right breed for you.
They are also easy to care for. Golden Comets are able to withstand both hot and cold temperatures and are non-aggressive when it comes to the pecking order. Because of this, it's best to house them with chickens with similar dispositions.
Special Care and Considerations for Golden Comet Chickens
While these chickens are hardy and easy to care for, it's important to remember that they are hybrids. So, it's impossible to get Golden Comet chicks from Golden Comet hens. To get a new generation, you need to go back to the original pairing of a New Hampshire rooster and a White Rock hen. If you're new to chicken rearing, the best option is to order Golden Comet chicks from a hatchery.