The Egyptian Fayoumi is a small, active heritage breed. They are very common in Egypt but are almost unknown in the United States. However, they are slowly rising in popularity as they are used for research at universities and sold by online hatcheries.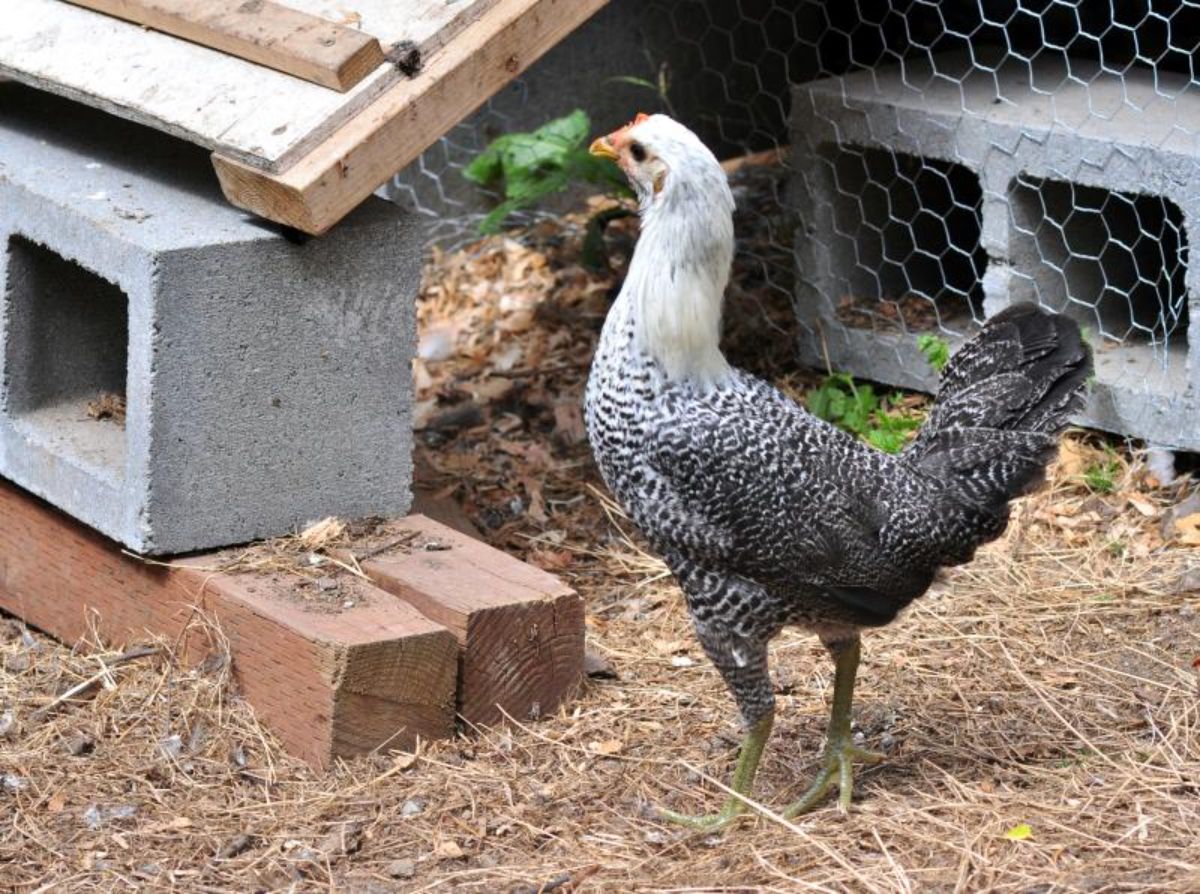 This breed matures very quickly. Pullets started laying small cream-colored eggs between 4 and 4 ½ months of age, and cockerels start to crow at 5-6 weeks old.
Jump to:
How to Buy Online Egyptian Fayoumi Chickens

Egyptian Fayoumis Chicks As low as: $4.20 - Read reviews
Egyptian Fayoumi Chicken Breed Quick Info
Egyptian Fayoumi Chicken Description
| | |
| --- | --- |
| Egyptian Fayoumi Type/Size: | Standard |
| Feather Color: | Black and white |
| Leg Type: | Clean |
| Leg Color: | Green/Blue |
| Skin Color: | Yellow |
| Egyptian Fayoumi Ease of Raising/Keeping: | Medium |
| Egyptian Fayoumi Special Care Needs: | No |
| Is the Egyptian Fayoumi breed a common, rare, or protected breed of chicken? | Rare |
Egyptian Fayoumi Use
| | |
| --- | --- |
| Meat | No |
| Eggs | Yes |
| Dual Purpose | No |
| Egyptian Fayoumi Temperament: | Active |
| Egyptian Fayoumi Ability/Likelihood to Free Range: | Yes |
Egyptian Fayoumi Egg Production
| | |
| --- | --- |
| Egg Color | Cream |
| Egg Size | Small-Medium |
| Estimated Number of Eggs Per Year | 150-180 |
| Likeliness to Brood Eggs/Raise Chicks | Low |
Egyptian Fayoumi Meat Production
| | |
| --- | --- |
| Dressed Weight Male | N/A |
| Dressed Weight Female | N/A |
Egyptian Fayoumi Climate Tolerance
Egyptian Fayoumi Age to Maturity
| | |
| --- | --- |
| Number of Months to Reach Full Size | 4 - 4 ½ Months |
| Number of Months to Start Egg Laying | 4 - 4 ½ Months |
| Number of Weeks/Months to Reach Meat Harvest Size | N/A |
Egyptian Fayoumi Size at Maturity
Origins of the Egyptian Fayoumi Chicken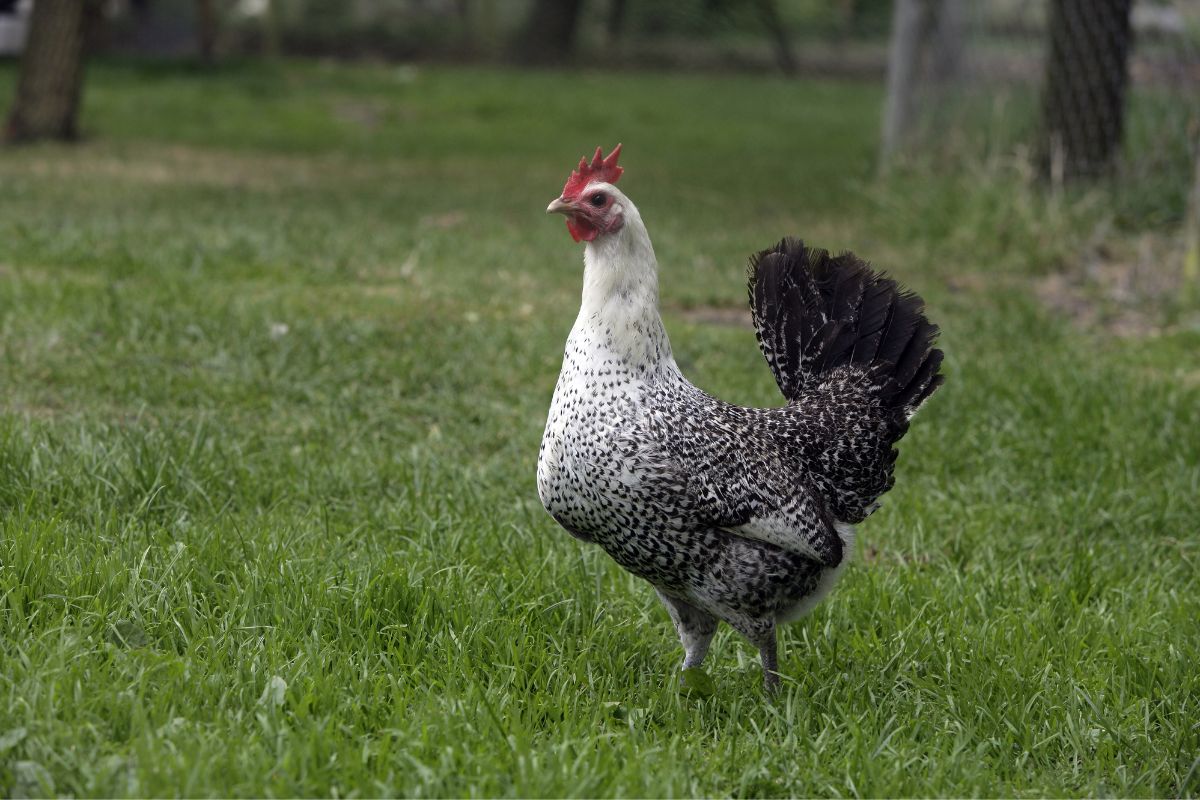 These ancient birds have been raised along the Nile River in Egypt for centuries. They are believed to have evolved from ancient jungle fowl and were around when the Pharaohs walked the Earth.
They were imported to America much more recently; since the 1940s, they have slowly been gaining popularity due to their beautiful plumage, quick maturation, foraging skills, and disease resistance.
Some Things to Know About the Egyptian Fayoumi Chicken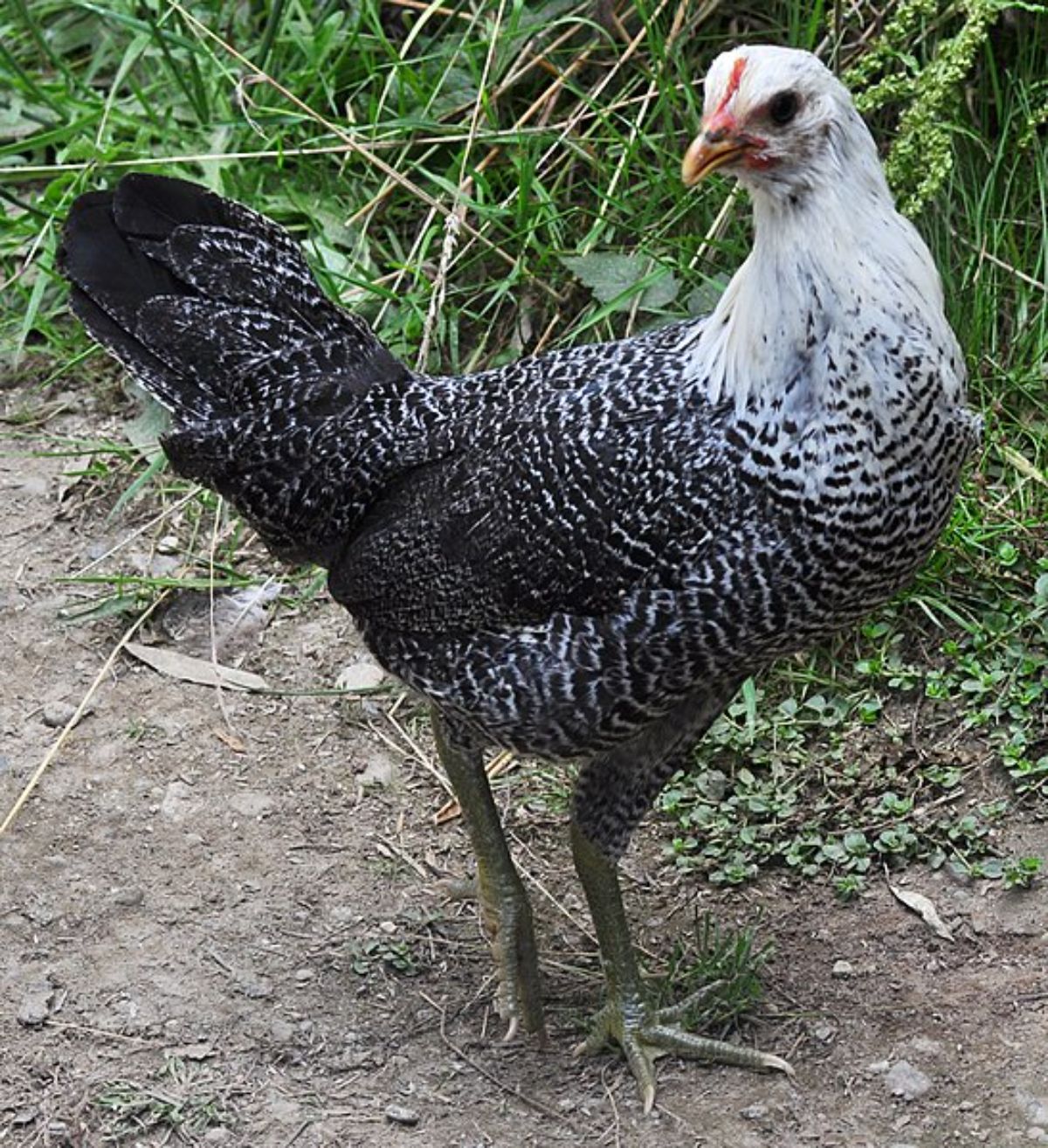 Egyptian Fayoumis are small birds, reaching only about 4-5 lbs. when fully grown. Their necks and tails are high-set and carried proudly.
Their plumage is black with white barring throughout, with silvery-white hackles around their neck, face, and chest.
You will notice that their legs are either a greenish or blue color. But they all share a bright red single comb and wattles, along with white earlobes.
How Easy is it to Keep Egyptian Fayoumi Chickens?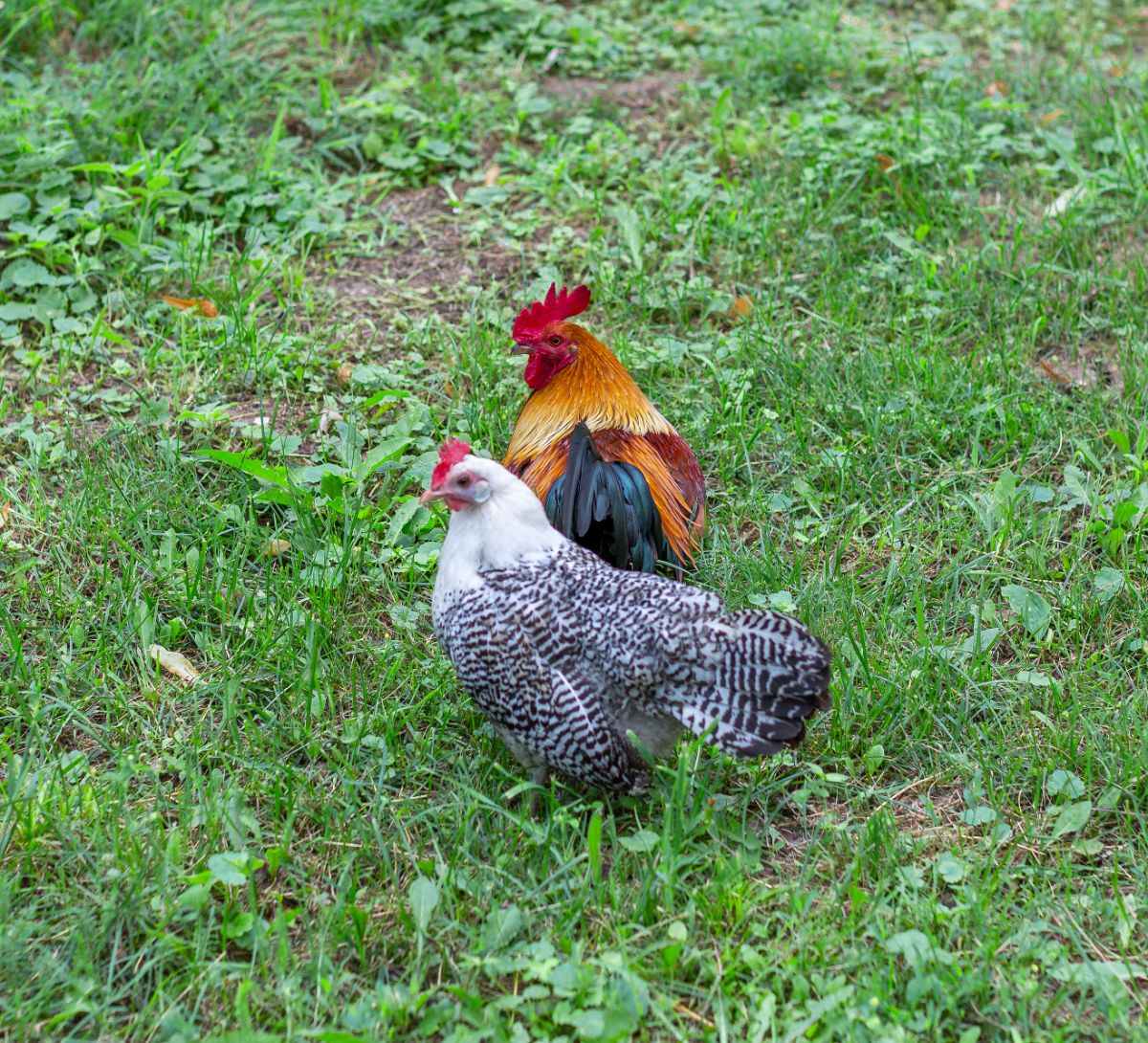 If you are looking for a cuddly pet or a chicken that will be around small children, this is not the breed for you. Although Egyptian Fayoumis are not the most aggressive breed, they are also not the friendliest.
Other than their temperament, though, they are very hardy chickens. They are known to be resistant to many diseases, making them popular chickens for university research projects.
They are also excellent foragers, which means they do well as free-range birds. Their small size allows them to fly higher than other breeds, which means they can better avoid predators.
If your property does not allow for free-ranging, make sure they have plenty of room to roam around and forage in their run. They prefer to roost up high.
Special Care and Considerations for Egyptian Fayoumi Chickens
The Egyptian Famyoumi chicken is a hardy breed that is relatively easy to care for. The only thing to be aware of is cold temperatures.
This breed does well in the heat as long as they have adequate shade and access to fresh water. However, they do not do well in cold climates.
Their large single comb is prone to frostbite when the temperature drops. A swipe of vaseline can help to protect their comb from the cold, but the best option is to raise them in a climate with moderate winters.