The Dorking chicken is one of the oldest domesticated chicken breeds in the world. It is a very rare breed of chicken.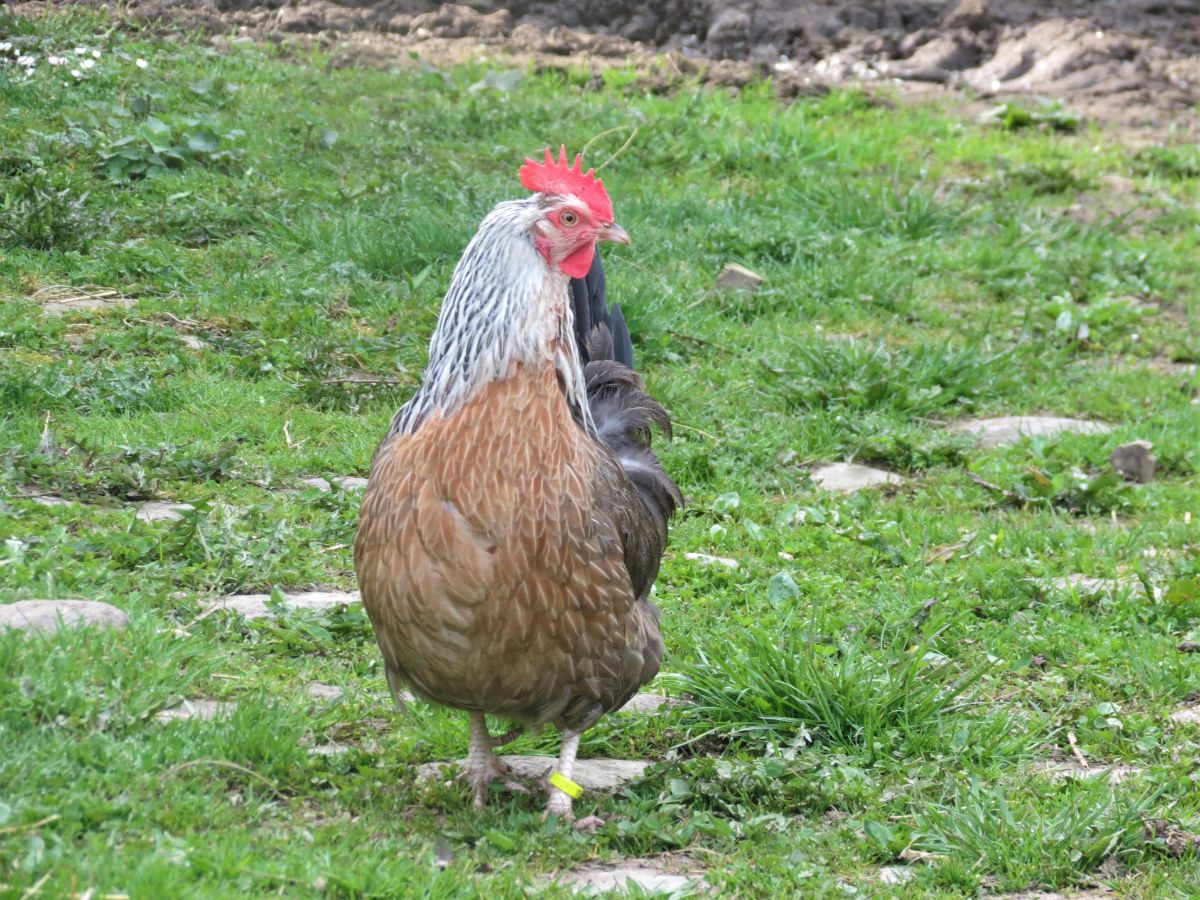 Hens are good layers of medium-sized, cream-colored eggs and may or may not become broody. When they do, they are excellent mothers. They will even accept chicks of other hens. They also continue to lay through the winter.
They are a dual-purpose breed, which means that they can be used for both egg and meat production. They are known for their exceptional meat production and quality. Despite their small size, they provide a large amount of high-quality meat, tender meat.
Jump to:

Dorking Chicken Breed Quick Info
Dorking Chicken Description
| | |
| --- | --- |
| Dorking Type/Size: | Standard |
| Feather Color: | Silver grey or white |
| Leg Type: | Clean |
| Leg Color: | White |
| Skin Color: | White |
| Dorking Ease of Raising/Keeping: | Easy |
| Dorking Special Care Needs: | No |
| Is the Dorking breed a common, rare, or protected breed of chicken? | Rare, "threatened" |
Dorking Use
| | |
| --- | --- |
| Meat | Yes |
| Eggs | Yes |
| Dual Purpose | Yes |
| Dorking Temperament: | Gentle, docile |
| Dorking Ability/Likelihood to Free Range: | Yes |
Dorking Egg Production
| | |
| --- | --- |
| Egg Color | White |
| Egg Size | Medium |
| Estimated Number of Eggs Per Year | 170-190 |
| Likeliness to Brood Eggs/Raise Chicks | Medium |
Dorking Meat Production
| | |
| --- | --- |
| Dressed Weight Male | 6 ¼ lbs. |
| Dressed Weight Female | 5 lbs. |
Dorking Climate Tolerance
Dorking Age to Maturity
| | |
| --- | --- |
| Number of Months to Reach Full Size | 5 Months |
| Number of Months to Start Egg Laying | 5 Months |
| Number of Weeks/Months to Reach Meat Harvest Size | 16 Weeks |
Dorking Size at Maturity
Origins of the Dorking Chicken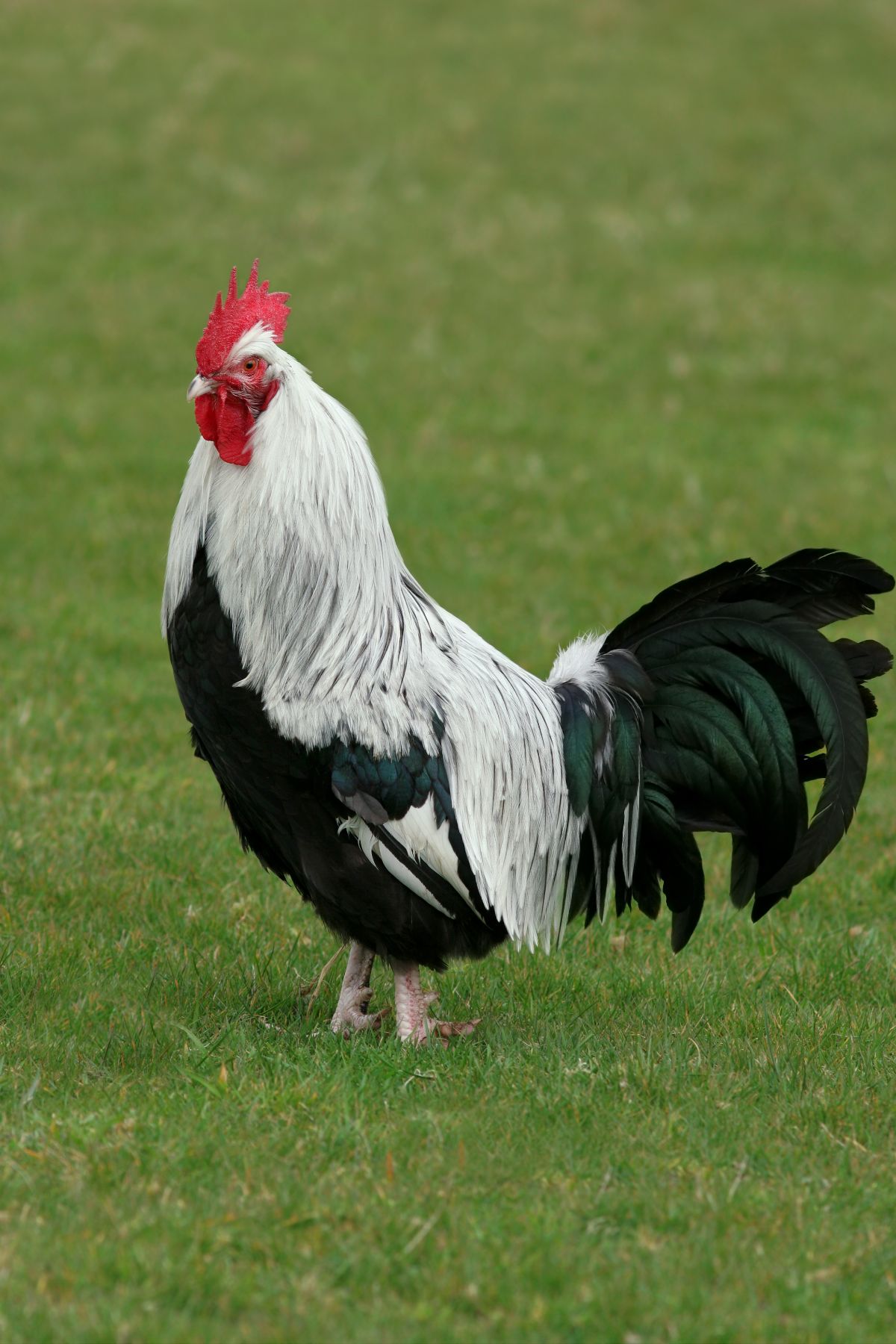 The Dorking chicken was originally to Great Britain by the Romans, led by Julius Caesar at the time. The origins of this breed is not fully known, though it is suspected that it was developed in Sussex, Kent, and Surrey counties after its arrival in England.
By the early 20th century, they had become the most popular breed in England. They were also quite popular in the United States but were soon surpassed by breeds like the Plymouth Rock.
Today, they are very rare in the U.S. and are considered a "threatened" breed. There are several breeders and groups working to preserve the Dorking chicken and improve their genetics.
Some Things to Know About the Dorking Chicken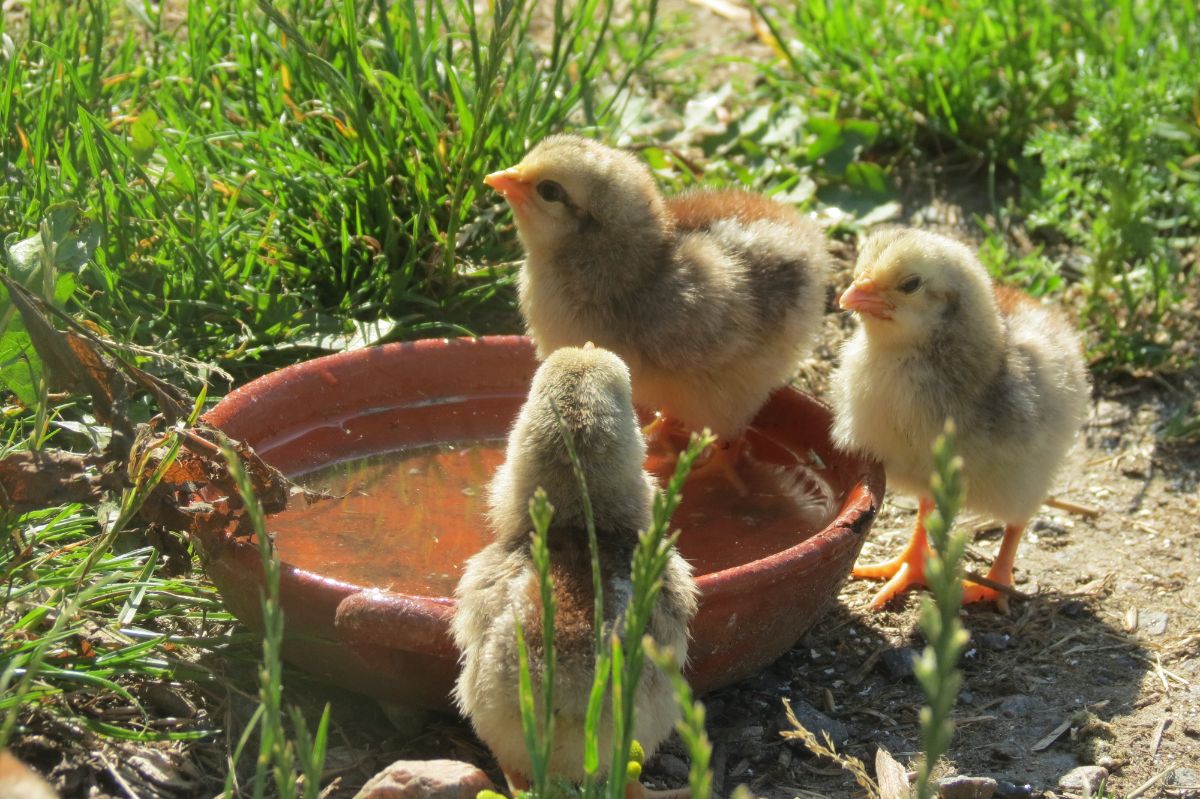 The Dorking is a bird with a unique appearance. They have short legs and a long, medium-sized body. They also have a fifth toe (most chickens have only four toes).
Silver Grey Dorking roosters are a combination of black and silvery-white feathers over their backs. Hens are grey and white. You can also find Dorking chickens in White (the most ancient color), Colored, Cuckoo, Black, Red, and Speckled.
How Easy is it to Keep Dorking Chickens?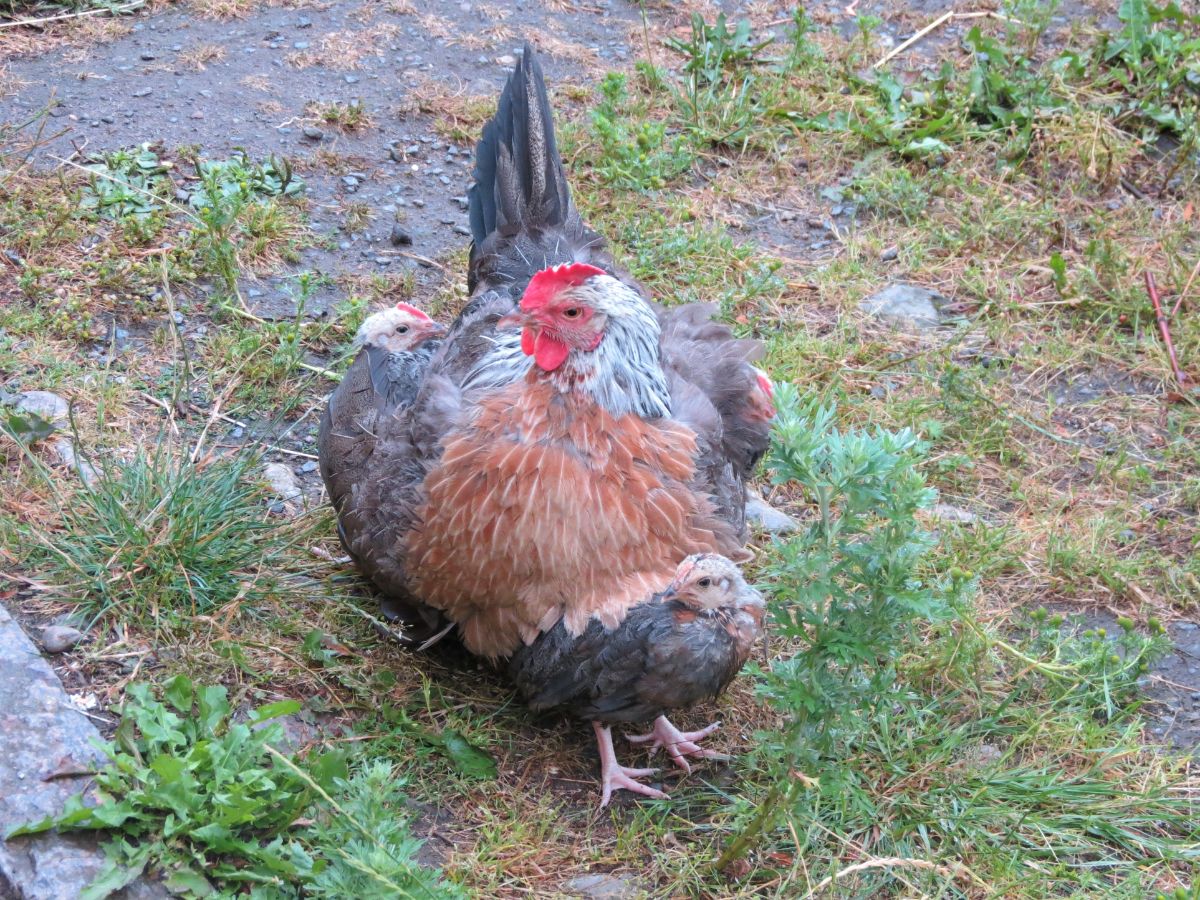 The Dorking chicken is a sweet, gentle bird that is known for its calm, docile nature. This makes them excellent pets and show birds and excellent birds for families with children. They adore human interaction, especially when raised around people.
They are good foragers and do well in free-range situations. They tend not to wander too far from their coop but will roost in trees if they have the chance.
They do well in all climates, though care should be taken to protect their combs in low temperatures. Otherwise, they are a hardy breed.
Special Care and Considerations for Dorking Chickens
As with all birds with a single comb, frostbite can be an issue. When the temperature drops, you can help to protect their comb with a bit of vaseline.
Due to their friendly, docile nature, Dorkings can be bullied by more aggressive breeds. It's best if they're housed with similar-tempered breeds.