The Dominique is America's oldest breed of chicken. For almost two centuries, they were a staple of the American farm. They are active, docile birds who enjoy being around people.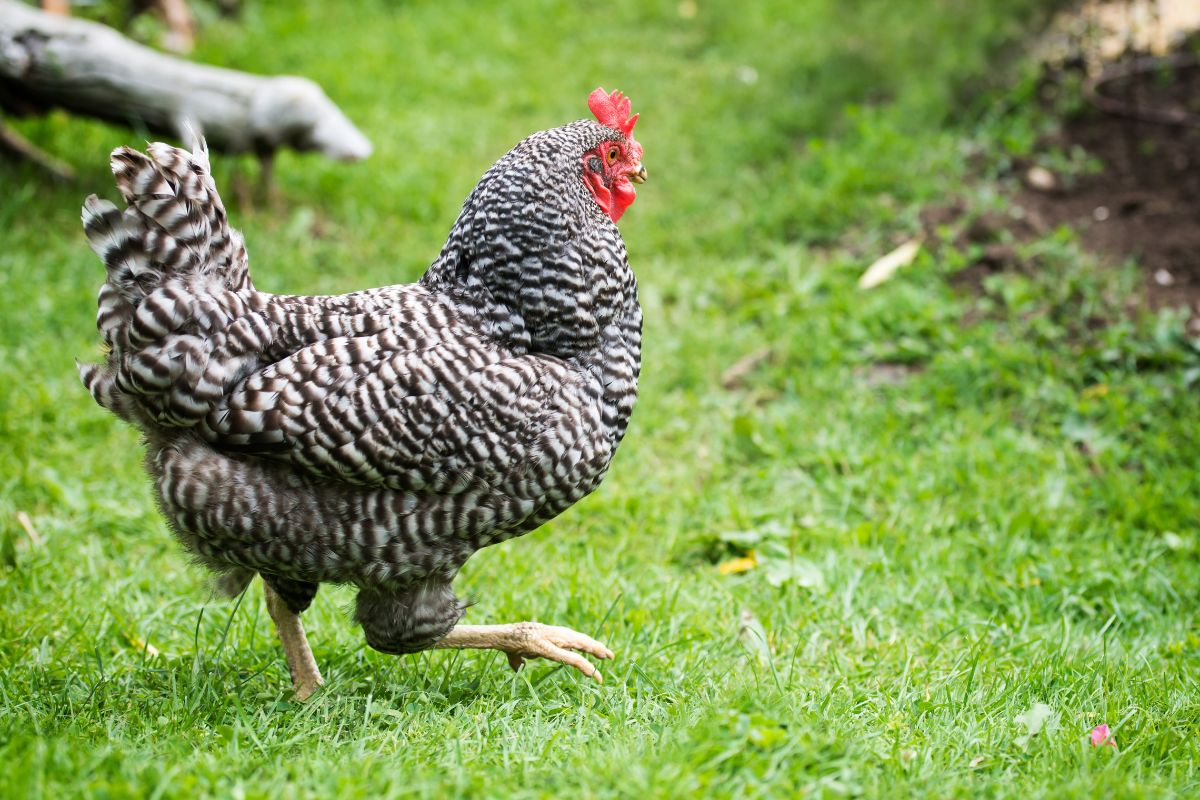 Dominiques were bred to be dual purpose, but their real talent is egg laying. A hen can produce up to 270 eggs per year. She will occasionally go broody and is an attentive mother when she does.
Jump to:
Dominique Chicken Breed Quick Info
Rated 4.90 out of 5 based on 10 customer ratings (36 customer reviews)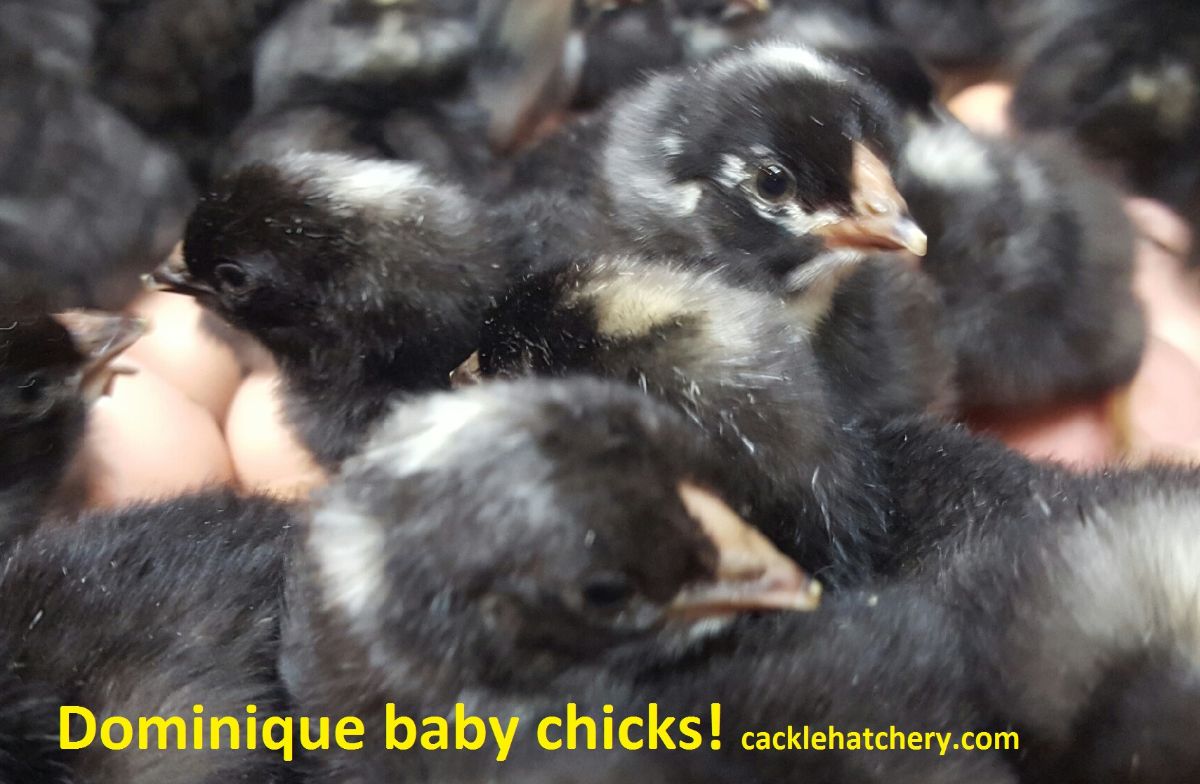 Dominique Chicken Description
| | |
| --- | --- |
| Dominique Type/Size: | Standard |
| Feather Color: | Black and white barred |
| Leg Type: | Clean |
| Leg Color: | Yellow |
| Skin Color: | Yellow |
| Dominique Ease of Raising/Keeping: | Easy |
| Dominique Special Care Needs: | No |
| Is the Dominique breed a common, rare, or protected breed of chicken? | Rare, "watch" status |
Dominique Use
| | |
| --- | --- |
| Meat | Yes |
| Eggs | Yes |
| Dual Purpose | Yes |
| Dominique Temperament: | Friendly, active |
| Dominique Ability/Likelihood to Free Range: | Yes |
Dominique Egg Production
| | |
| --- | --- |
| Egg Color | Brown |
| Egg Size | Medium |
| Estimated Number of Eggs Per Year | 230-275 |
| Likeliness to Brood Eggs/Raise Chicks | Medium |
Dominique Meat Production
| | |
| --- | --- |
| Dressed Weight Male | 4 ½ lbs. |
| Dressed Weight Female | 3 ½ lbs. |
Dominique Climate Tolerance
Dominique Age to Maturity
| | |
| --- | --- |
| Number of Months to Reach Full Size | 5 Months |
| Number of Months to Start Egg Laying | 5 Months |
| Number of Weeks/Months to Reach Meat Harvest Size | 20 Weeks |
Dominique Size at Maturity
Origins of the Dominique Chicken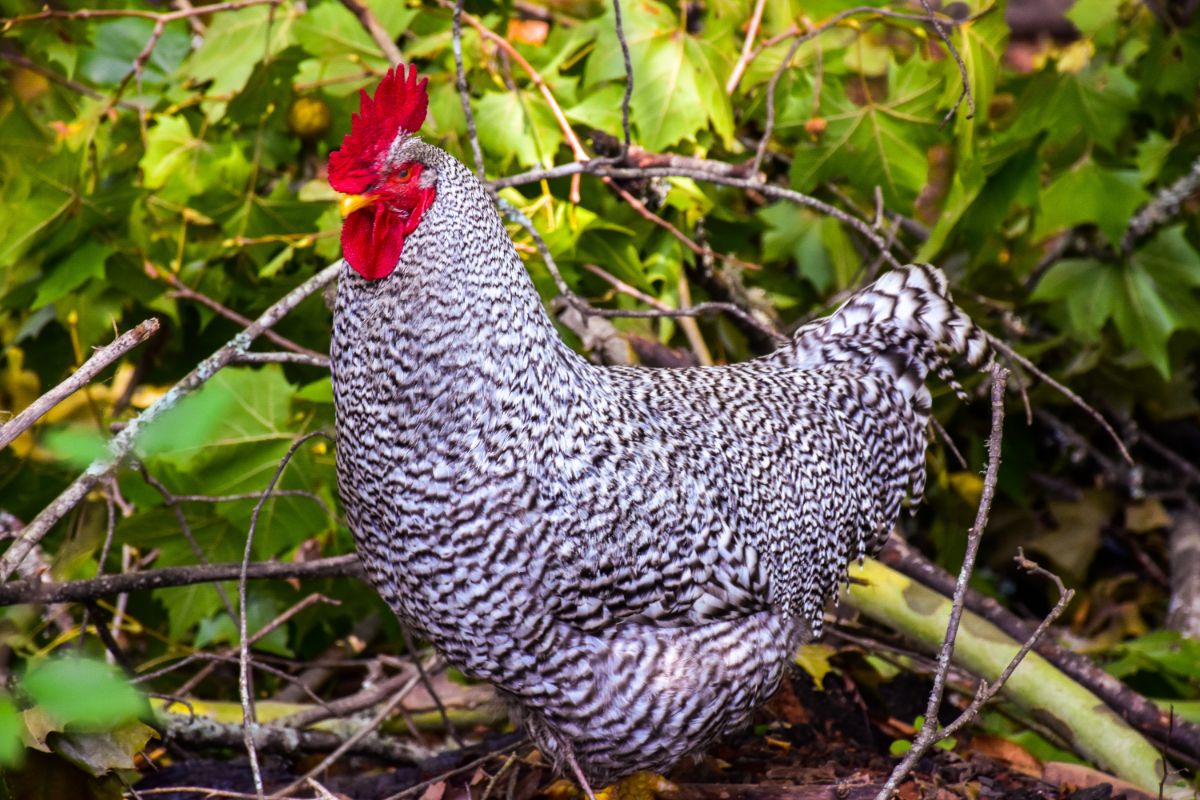 This heritage breed was brought over from England by early colonists in the mid-18th century. During the 19th century, they were brought West by pioneers on their trip across the continent.
They remained a popular dual-purpose breed on farms across the United States until the early 20th century, when they declined in popularity due to the development of new, more productive breeds.
In fact, by 1970, only four known flocks of Dominiques existed in the United States. Thanks to the formation and efforts of the Dominique Club of America and The Livestock Conservancy, today, their numbers are stable, and their popularity is growing among backyard chicken owners and homesteaders.
Some Things to Know About the Dominique Chicken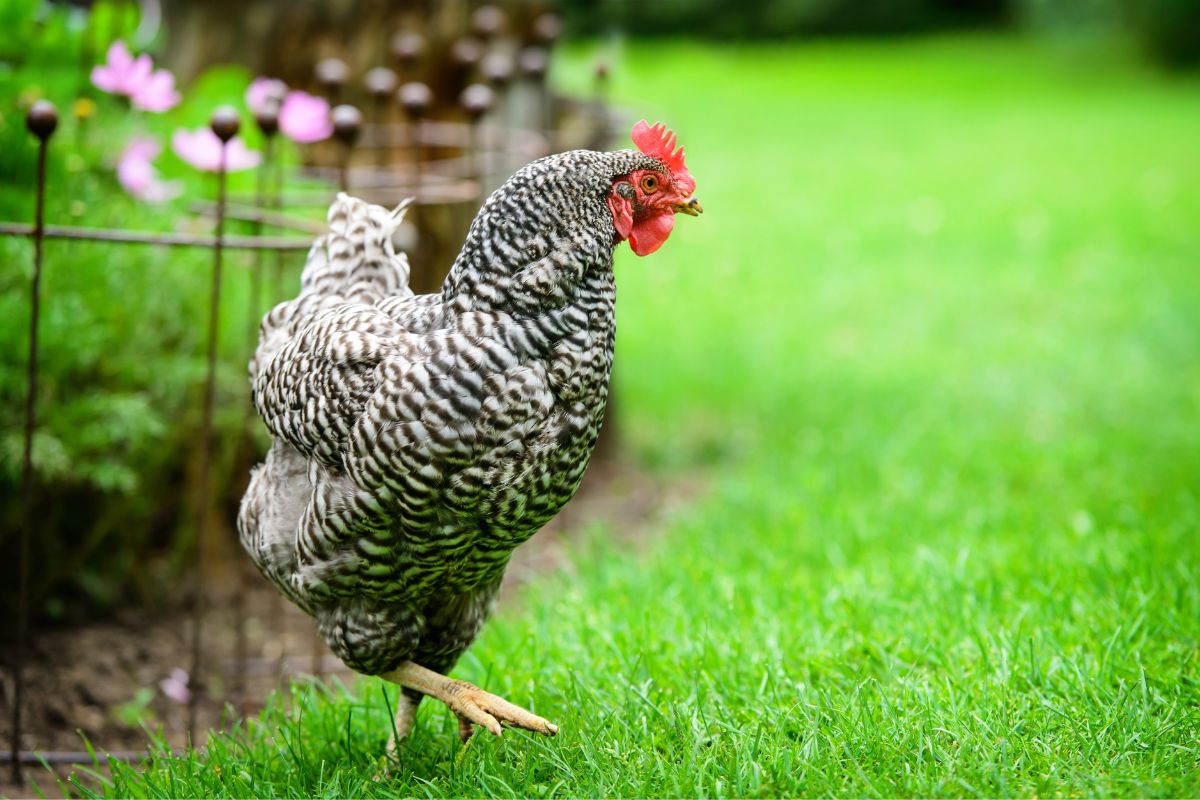 Dominiques are easy to spot with their striking black and white barred feathers, prominent tails, and rose combs. They are medium size and have a full, broad frame.
Their heads and tails are held high, and their back is a concave "U" shape. Their combs, wattles, and earlobes are red, and they have yellow legs and skin.
How Easy is it to Keep Dominique Chickens?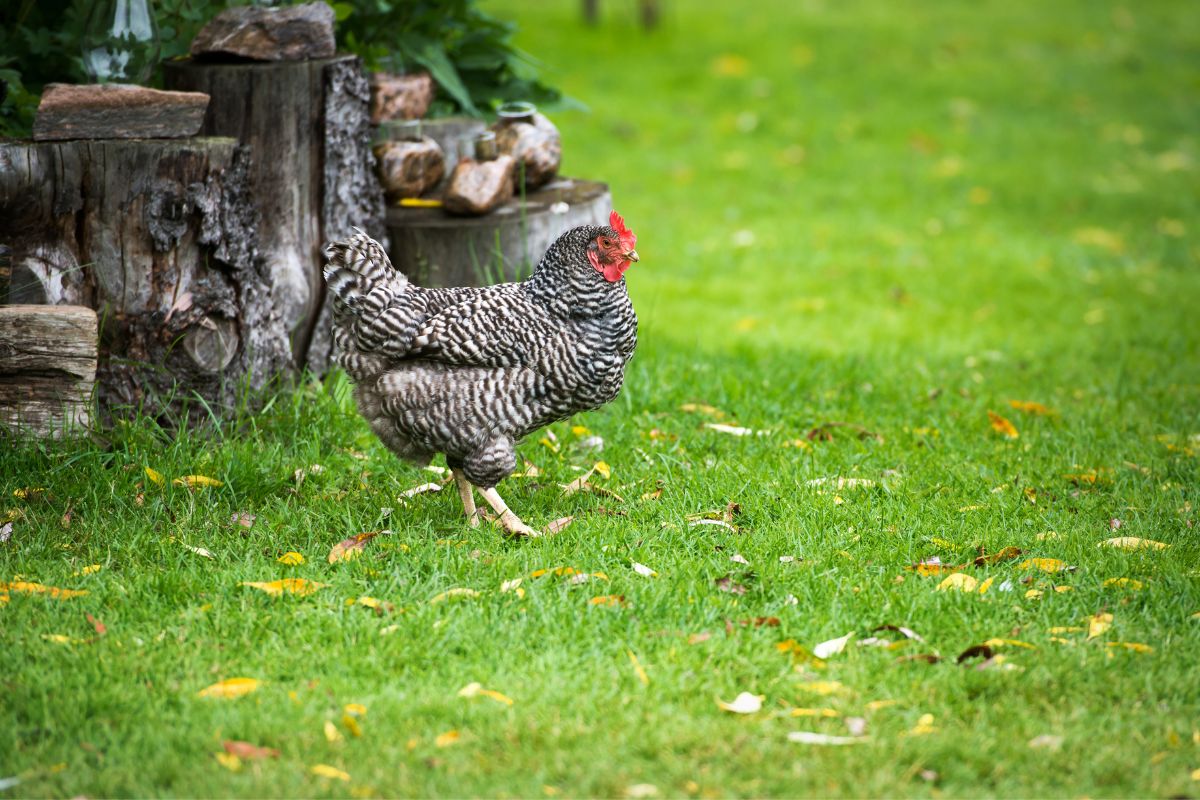 The Dominique is a wonderful breed for first-time chicken owners. Their gentle, friendly personality is perfect for children, and they make great 4-H projects.
Hens may or may not go broody depending on their genetics - if they do, they make excellent mothers.
When left to free range, Dominiques are talented foragers and will seek out insects to snack on in your pasture and garden. This can help to control pests without much work on your part!
Special Care and Considerations for Dominique Chickens
This breed is hardy and easy to care for. Their hawk-like feather pattern protects them from predators, so they are a great choice if you plan to let your flock free range.
They also do well in most climates. They adapt well to heat and humidity, and in the winter, their tight-knit plumage and rose comb help to prevent frostbite.