This heavy dual-purpose breed was a staple of the American broiler industry during the early 20th century. Today, they are making a comeback among young and beginning farmers who value their rapid growth and high-quality meat and egg production.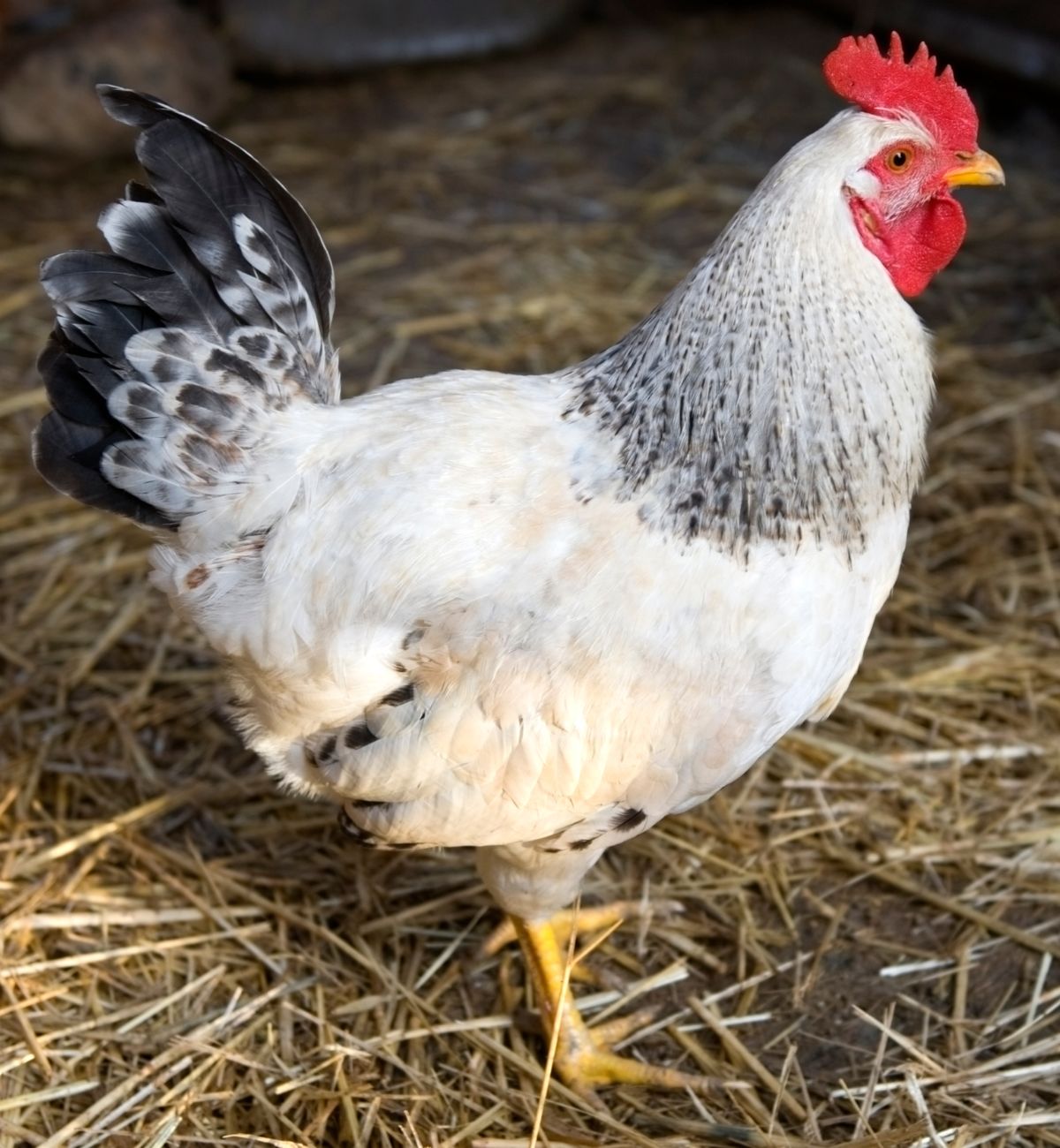 They are a great breed for small farms and homesteads and are very easy to care for. They excel as free-range chickens, and despite their highly-visible white plumage, they are intelligent when it comes to staying away from predators.
Jump to:
How to Buy Online Delaware Chickens

Delaware Chicks As low as: $2.75 - Read reviews
Delaware Hatching Eggs As low as: $3.84 - Read reviews
Delaware Started Pullets As low as: $125.00 - Read reviews
Delaware Chicken Breed Quick Info
Delaware Chicken Description
| | |
| --- | --- |
| Delaware Type/Size: | Standard |
| Feather Color: | White with light barring |
| Leg Type: | Clean |
| Leg Color: | Yellow |
| Skin Color: | Yellow |
| Delaware Ease of Raising/Keeping: | Easy |
| Delaware Special Care Needs: | No |
| Is the Delaware breed a common, rare, or protected breed of chicken? | Rare, under conservation "watch" status |
Delaware Use
| | |
| --- | --- |
| Meat | Yes |
| Eggs | Yes |
| Dual Purpose | Yes |
| Delaware Temperament: | Docile, calm |
| Delaware Ability/Likelihood to Free Range: | Yes |
Delaware Egg Production
| | |
| --- | --- |
| Egg Color | Brown |
| Egg Size | X-Large |
| Estimated Number of Eggs Per Year | 180-260 |
| Likeliness to Brood Eggs/Raise Chicks | Low |
Delaware Meat Production
| | |
| --- | --- |
| Dressed Weight Male | 6 lbs. |
| Dressed Weight Female | 4 ½ lbs. |
Delaware Climate Tolerance
Delaware Age to Maturity
| | |
| --- | --- |
| Number of Months to Reach Full Size | 4 Months |
| Number of Months to Start Egg Laying | 4 Months |
| Number of Weeks/Months to Reach Meat Harvest Size | 16-20 Weeks |
Delaware Size at Maturity
| | |
| --- | --- |
| Male | 8 ½ lbs. |
| Female | 6 ½ lbs. |
Origins of the Delaware Chicken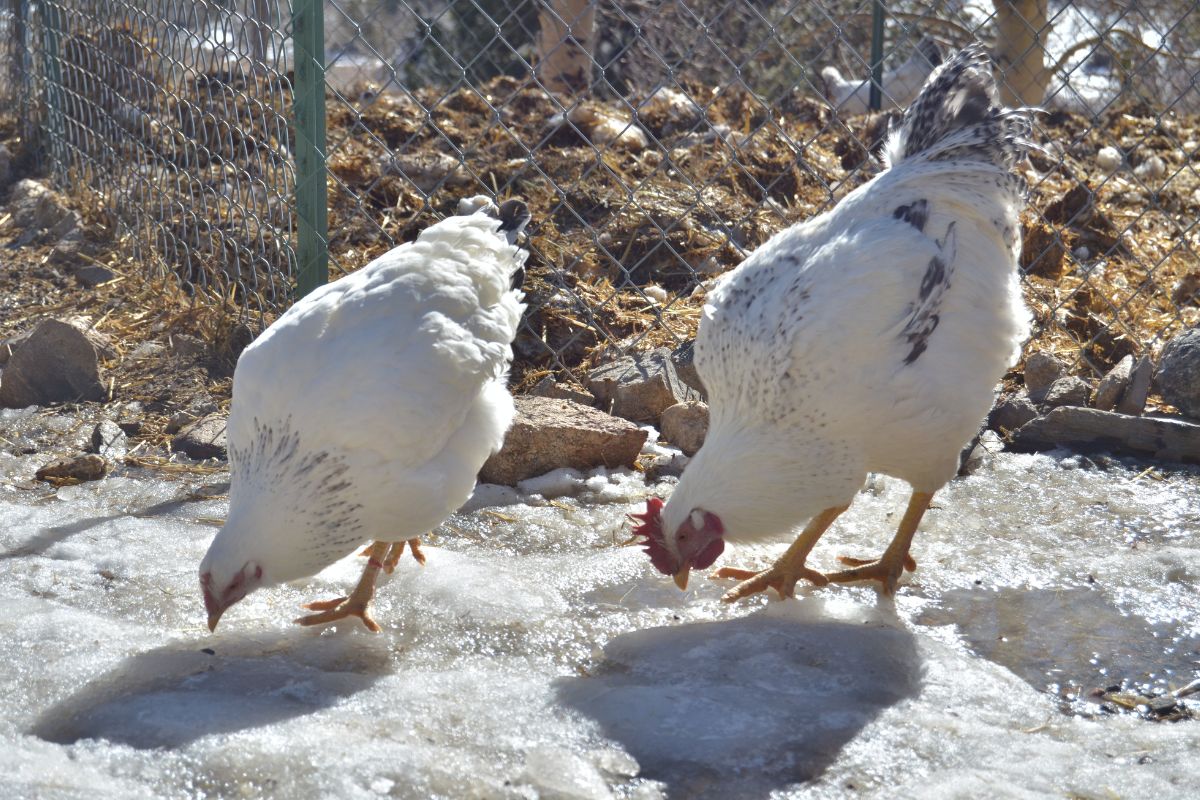 The Delaware chicken was first called the "Indian River" chicken after the town in Delaware where it was developed. George Ellis is credited with creating this dual-purpose American breed in the 1940s. He crossbred Barred Rock males with New Hampshire females and ended up with a solid meat bird that was also a great layer.
Despite initial success in the broiler industry, they were eventually replaced by the Cornish/Plymouth Rock cross in the 1950s. By the end of the 20th century, their popularity had plummeted. But thanks to organizations like The Livestock Conservancy, they have made a comeback within the last 15 years.
Some Things to Know About the Delaware Chicken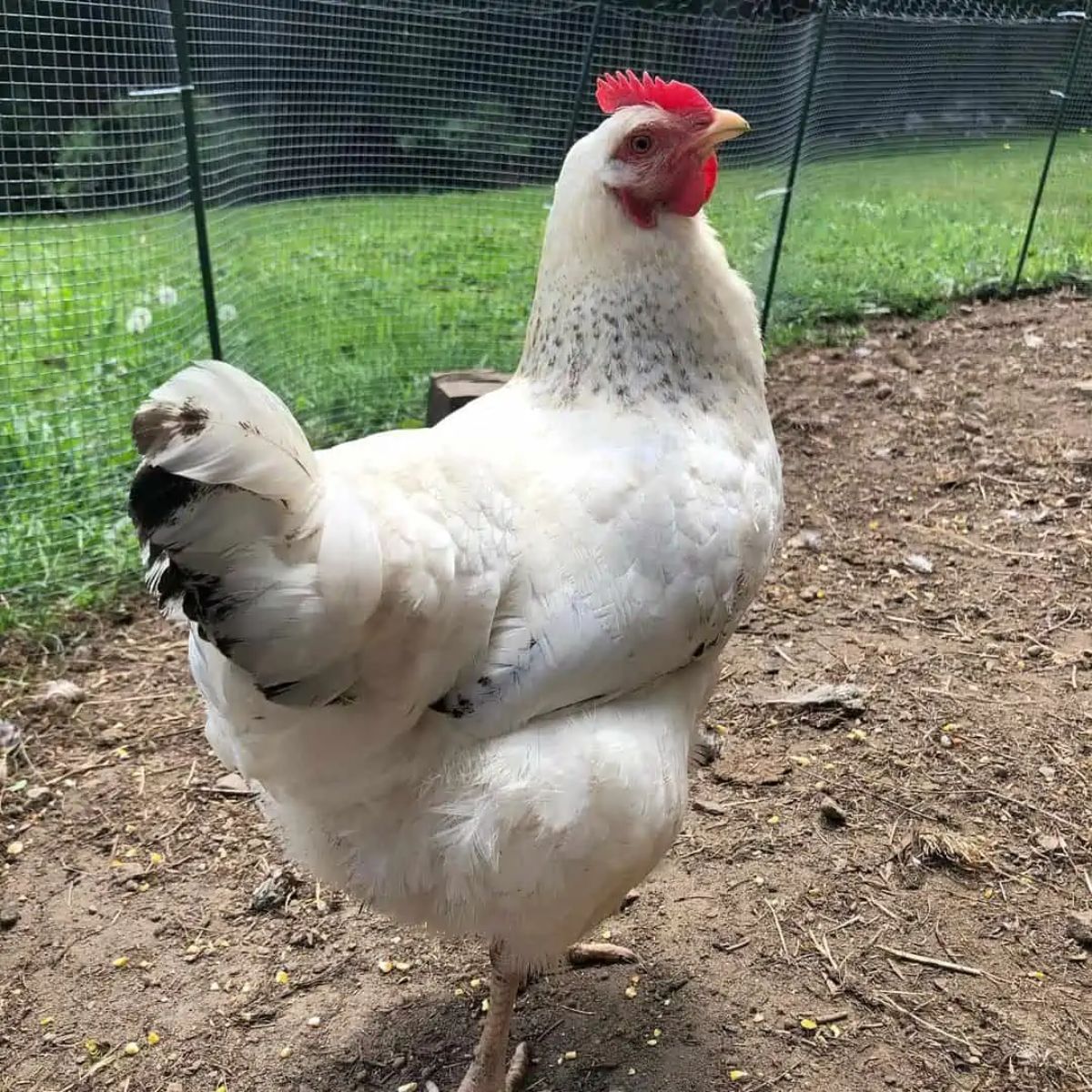 You can recognize the Delaware by its white plumage with striking black feathering on the neck and tail regions. They have a single red comb and yellow legs and skin.
Their body is large, deep, and robust, making them an excellent breed for meat production.
How Easy is it to Keep Delaware Chickens?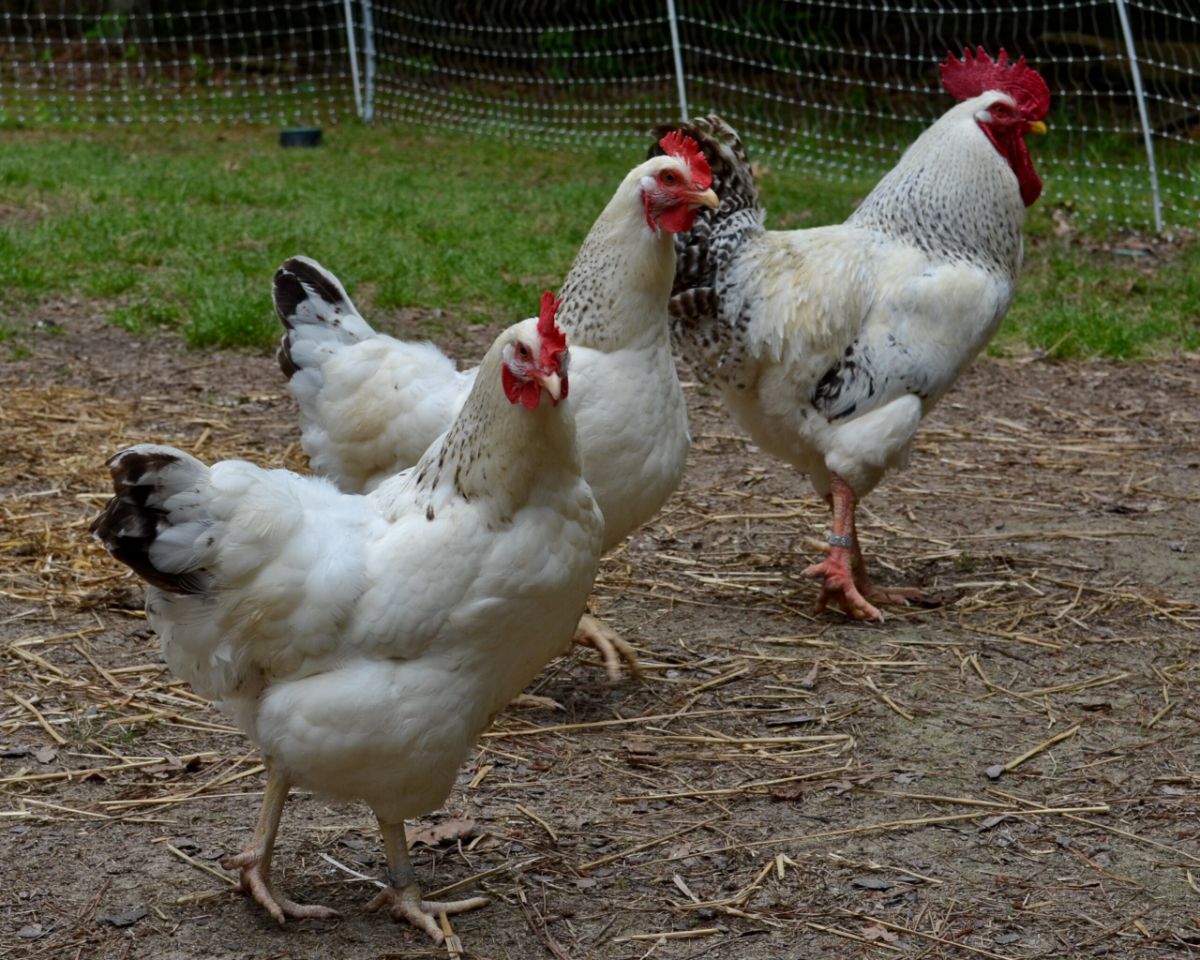 These hardy birds do well in the heat of summer but especially in the chill of winter. Delawares are cold hardy, and do well when temperatures drop. The only thing to be aware of is their single comb, which may be prone to frostbite. Vaseline can help to protect them from the cold.
Owners report them to be calm and friendly but not to the extent that they want to cuddle. So if you're looking for a pet, this may not be the breed for you.
Special Care and Considerations for Delaware Chickens
In general, Delawares are low-maintenance birds that are easy to care for and have no major health concerns. They are assertive but won't bully other chickens around, so they are often in the middle of the pecking order.
If you live in an urban setting or close to neighbors who aren't fans of chickens, be aware that these birds can be noisy.