This breed hails from France. It is one of the varieties of Maran chickens.
Cuckoo Marans are more popular in the United States than the Black Copper Maran, but they are still quite rare and difficult to find.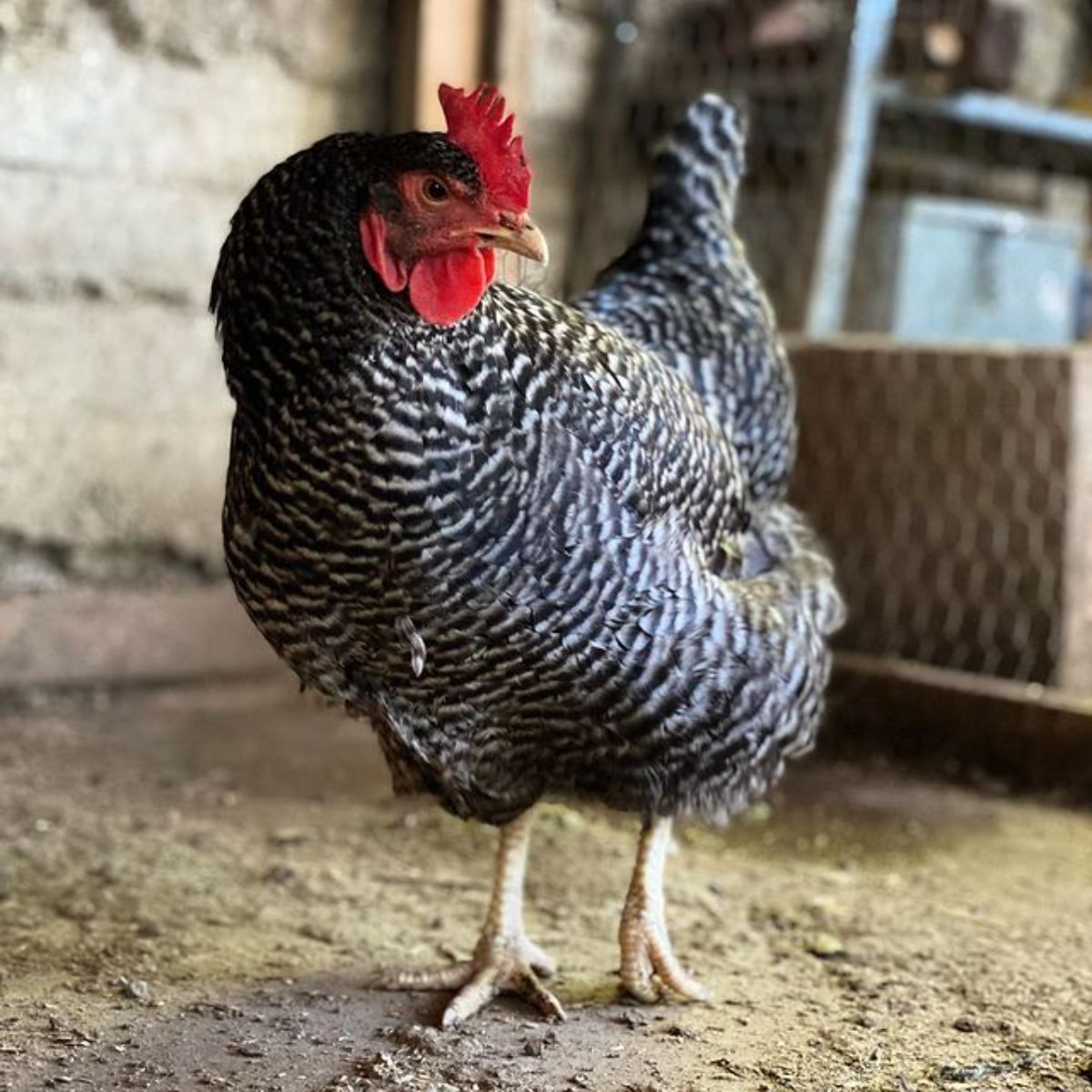 Much like the other varieties of Marans, these hens lay some of the darkest brown eggs of any breed. They are very popular at farmer's markets and among chefs.
In general, the fewer eggs a hen lays, the darker the color of the eggs will be. Egg color also tends to change as the laying season progresses, getting lighter as time goes on.
Cuckoo Maran hens may or may not set, but are good mothers when they do.
Jump to:
How to Buy Online Cuckoo Marans

Cuckoo Marans As low as: $3.70 - Read reviews
Cuckoo Marans Hatching Eggs As low as: $3.84 - Read reviews
Cuckoo Marans Started Pullet As low as: $125.00 - Read reviews
Cuckoo Marans Chicken Breed Quick Info
Cuckoo Marans Chicken Description
| | |
| --- | --- |
| Cuckoo Marans Type/Size: | Standard |
| Feather Color: | Grey and white barred |
| Leg Type: | Clean |
| Leg Color: | Pink |
| Skin Color: | Yellow |
| Cuckoo Marans Ease of Raising/Keeping: | Easy |
| Cuckoo Marans Special Care Needs: | No |
| Is the Cuckoo Marans breed a common, rare, or protected breed of chicken? | Heritage |
Cuckoo Marans Use
| | |
| --- | --- |
| Meat | Yes |
| Eggs | Yes |
| Dual Purpose | Yes |
| Cuckoo Marans Temperament: | Gentle, docile |
| Cuckoo Marans Ability/Likelihood to Free Range: | Yes |
Cuckoo Marans Egg Production
| | |
| --- | --- |
| Egg Color | Dark Brown |
| Egg Size | X-Large |
| Estimated Number of Eggs Per Year | 150-200 |
| Likeliness to Brood Eggs/Raise Chicks | Low |
Cuckoo Marans Meat Production
| | |
| --- | --- |
| Dressed Weight Male | 5 lbs. |
| Dressed Weight Female | 4 ¼ lbs. |
Cuckoo Marans Climate Tolerance
Cuckoo Marans Age to Maturity
| | |
| --- | --- |
| Number of Months to Reach Full Size | 5 Months |
| Number of Months to Start Egg Laying | 5 Months |
| Number of Weeks/Months to Reach Meat Harvest Size | 16 Weeks |
Cuckoo Marans Size at Maturity
Origins of the Cuckoo Marans Chicken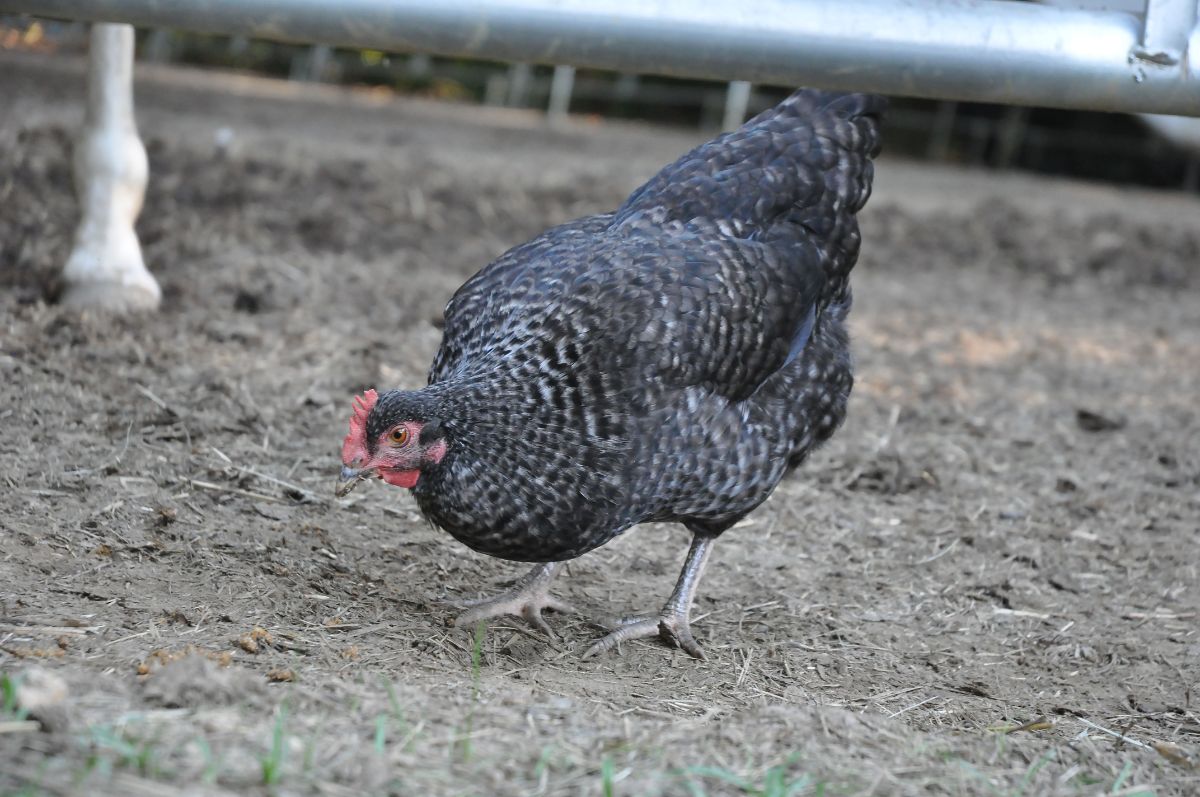 This breed is fairly new to the poultry world. They originated around 1900 in the La Rochelle region of southwestern France.
Local landrace chickens were crossbred with Indian and Indonesian gamecocks to create the original version of the Marans chicken, also known as the Marandaise.
Marans continued to develop into the breed we know today through the addition of several breeds, including Brahmas and Langshans. They became famous in France for their dark eggs.
Following World War 2, though, Marans were close to extinction. A breeding program started by the French Department of Agriculture helped to restore the breed by increasing their egg production, thus making them more popular.
Some Things to Know About the Cuckoo Marans Chicken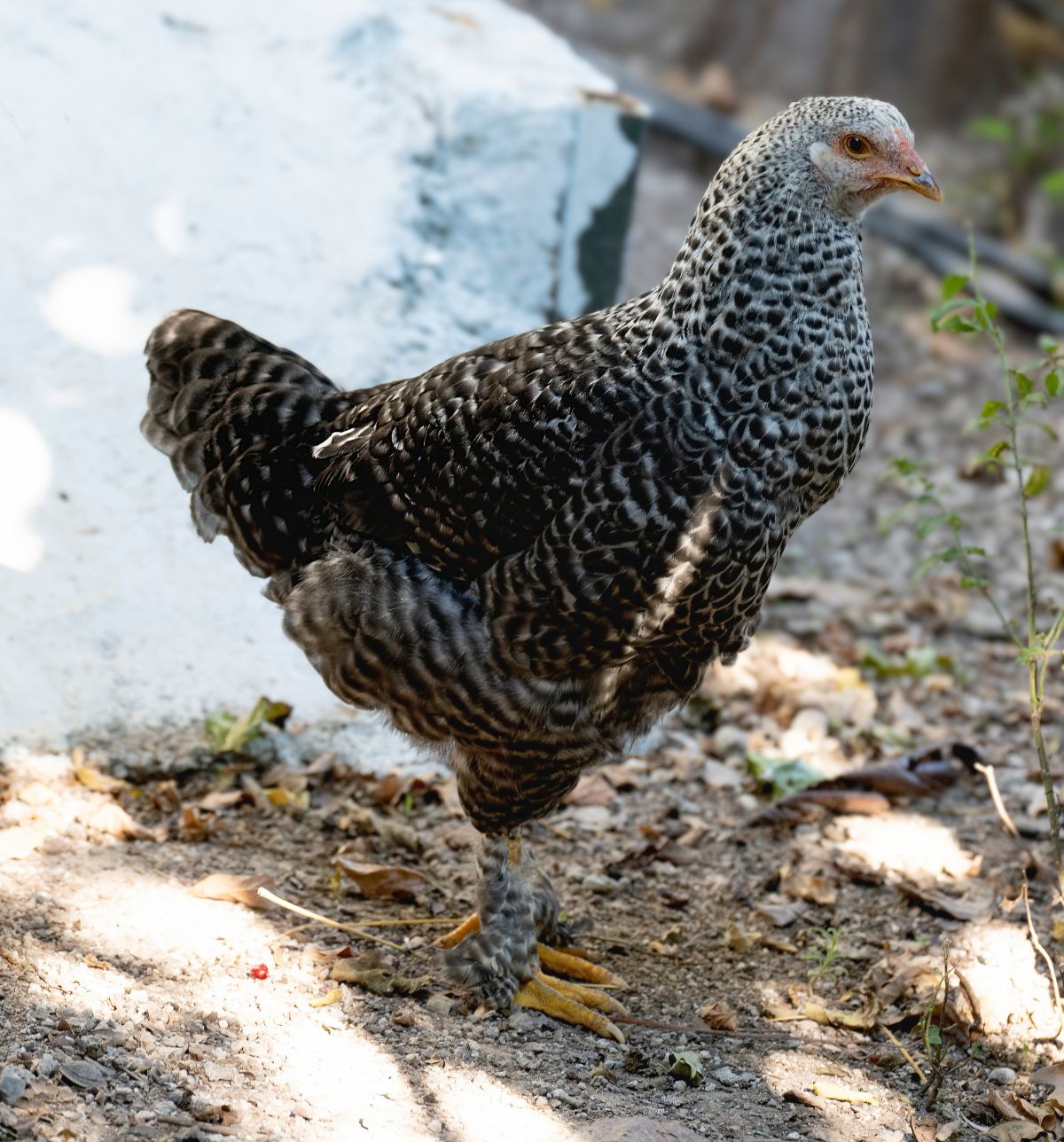 The Cuckoo Marans is a tall bird with an elegant, proud carriage. They have clean legs (meaning there are no feathers on them), unlike their Black Copper Maran relatives.
There are several varieties available, including silver cuckoo, white/black, black copper neck, ermine, golden cuckoo, and red.
Their body is long, wide, and sturdy. Their frame forms a "V" shape when viewed from the side. Marans have a single red comb, wattles, and earlobes with pink legs and white skin.
Their plumage is similar in appearance to the Barred Rock chicken breed. it is grey with white barring throughout.
How Easy is it to Keep Cuckoo Marans Chickens?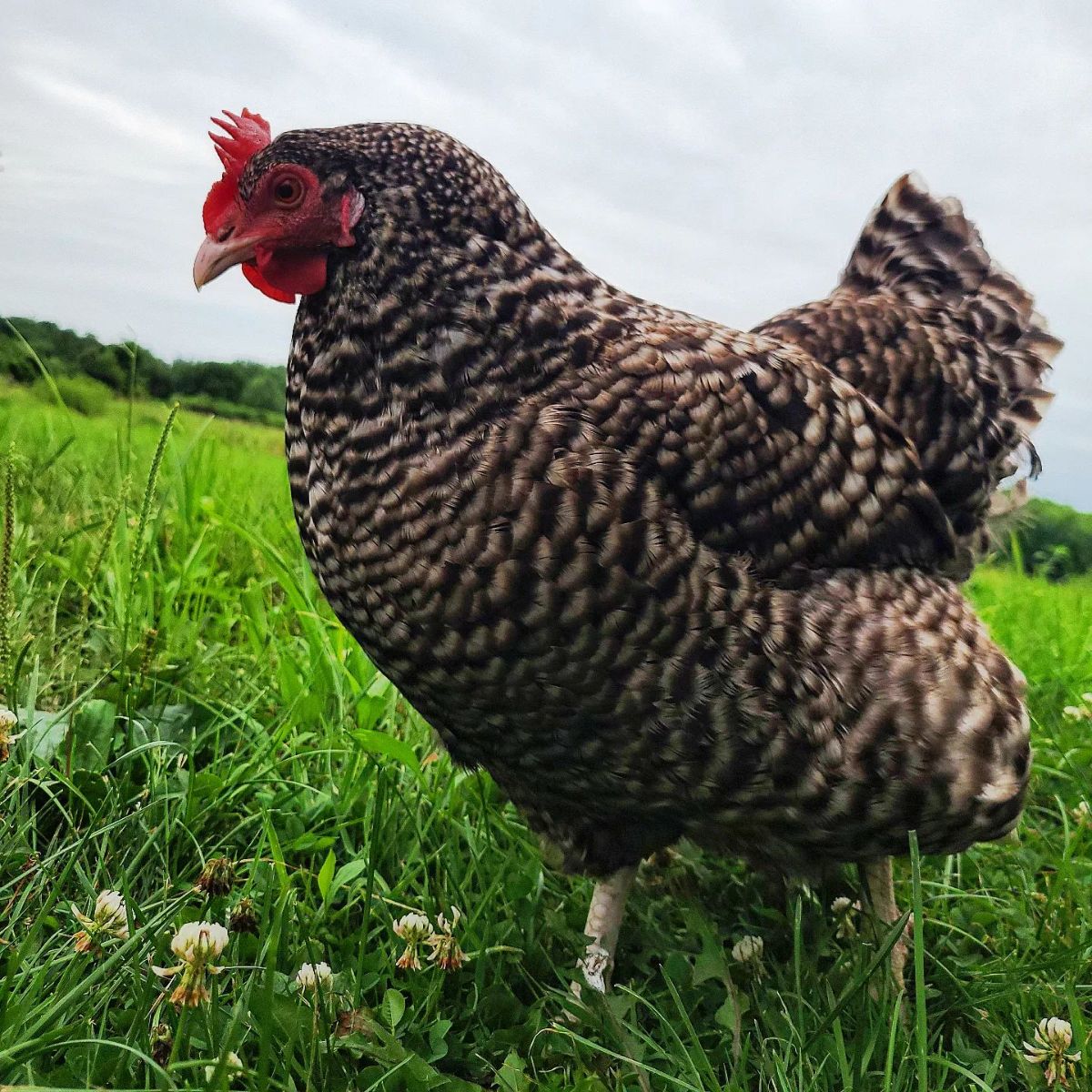 The Cuckoo Marans are not necessarily good pet chickens, but they are known to be quiet, gentle, and not overly flighty. Their docile nature extends to the roosters, too, though they can be confrontational with other roosters.
This breed is active and is an excellent forager, making them an ideal free-range bird. However, they are adaptable and also do well in confinement.
These are very winter-hardy birds that are ideal for cold climates. They also do well in the heat, provided they have access to shade, water, and a fan or two.
Special Care and Considerations for Cuckoo Marans Chickens
As with all chickens with a single comb, there is a risk of frostbite in the winter. A swipe of vaseline on their comb can help to protect it from the cold.
Due to the rarity of this breed, limited quantities are available. Be sure to check with your local hatchery and order early if you plan to add Cuckoo Marans to your flock.