The Cuckoo Maline is a giant breed of chicken that is a dual-purpose bird, meaning that it can be raised for both egg and meat production. They are popular on small farms and homesteads and are an excellent breed for beginner chicken owners.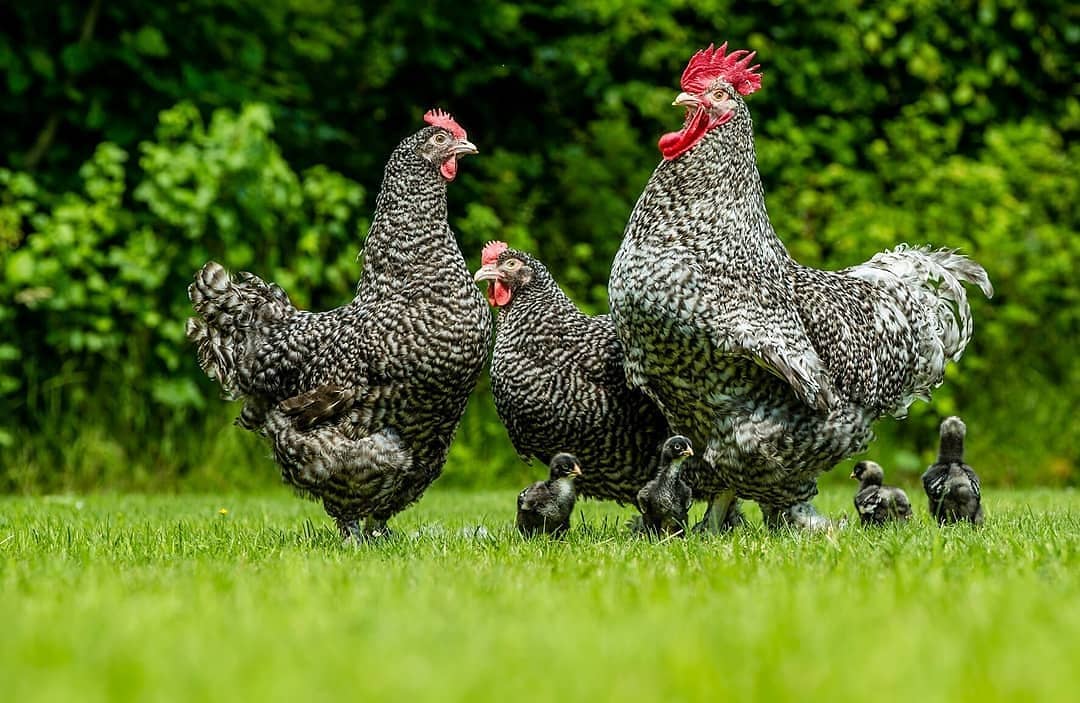 Hens of this breed lay extra large eggs that are a tan color. They will lay around 150 eggs each year and have a moderate level of broodiness. They also have excellent quality meat. In fact, they are the only breed of chicken to have fat marbling throughout their meat, making it extra tender and juicy.
Jump to:

Cuckoo Maline Chicken Breed Quick Info
Cuckoo Maline Chicken Description
| | |
| --- | --- |
| Cuckoo Maline Type/Size: | Standard |
| Feather Color: | Black and white barred |
| Leg Type: | Feathered |
| Leg Color: | White |
| Skin Color: | White |
| Cuckoo Maline Ease of Raising/Keeping: | Easy |
| Cuckoo Maline Special Care Needs: | No |
| Is the Cuckoo Maline breed a common, rare, or protected breed of chicken? | Rare |
Cuckoo Maline Use
| | |
| --- | --- |
| Meat | Yes |
| Eggs | Yes |
| Dual Purpose | Yes |
| Cuckoo Maline Temperament: | Calm, docile |
| Cuckoo Maline Ability/Likelihood to Free Range: | Yes |
Cuckoo Maline Egg Production
| | |
| --- | --- |
| Egg Color | Tan |
| Egg Size | X-Large |
| Estimated Number of Eggs Per Year | 150 |
| Likeliness to Brood Eggs/Raise Chicks | Medium |
Cuckoo Maline Meat Production
| | |
| --- | --- |
| Dressed Weight Male | 8.5 lbs |
| Dressed Weight Female | 6.25 lbs |
Cuckoo Maline Climate Tolerance
Cuckoo Maline Age to Maturity
| | |
| --- | --- |
| Number of Months to Reach Full Size | 6-7 Months |
| Number of Months to Start Egg Laying | 6 Months |
| Number of Weeks/Months to Reach Meat Harvest Size | 6-7 Months |
Cuckoo Maline Size at Maturity
Origins of Cuckoo Maline Chicken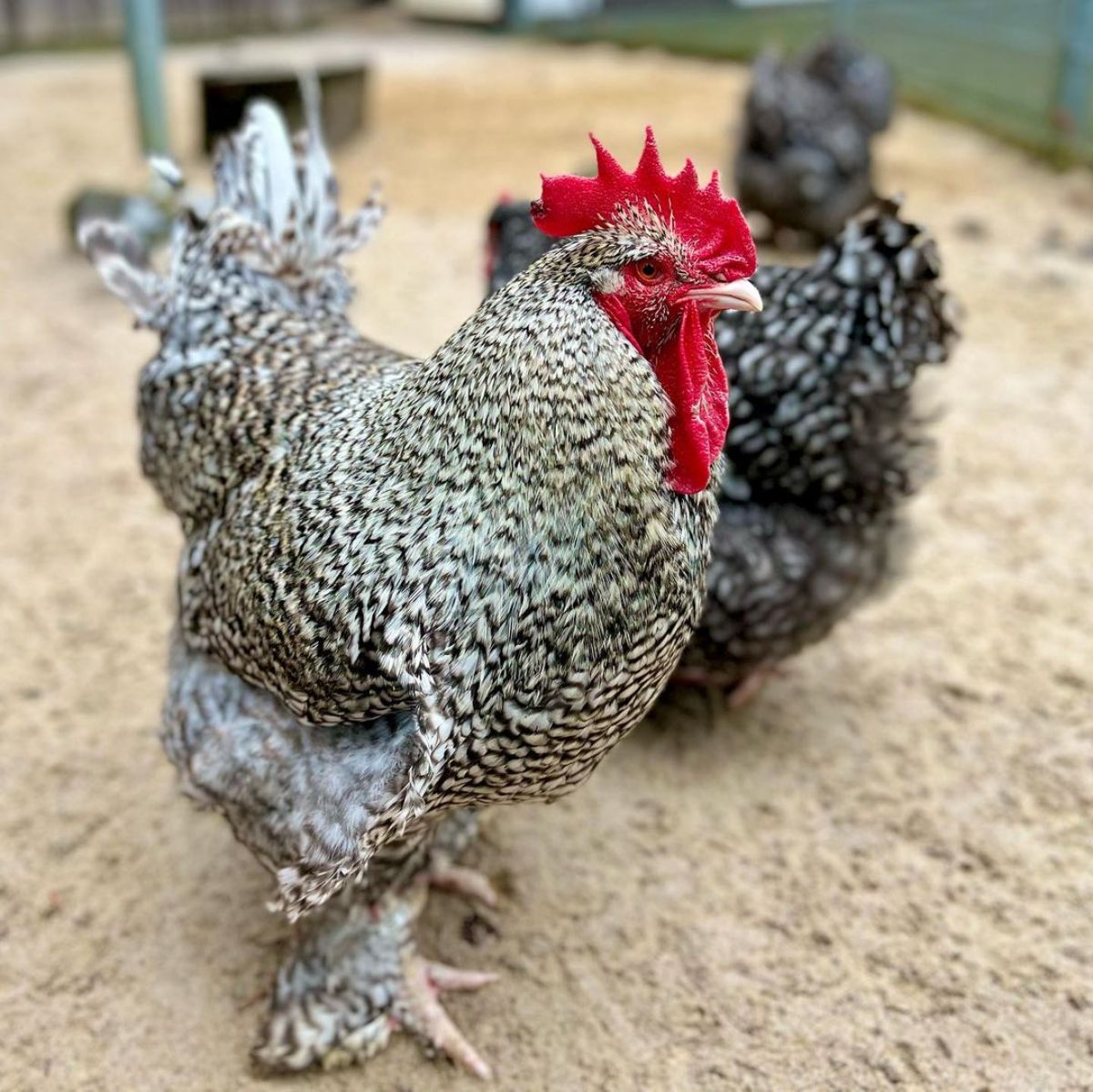 This breed was developed in Belgium during the 19th century. The Flemish Cuckoo, a chicken native to Belgium, was crossbred with almost every large breed that existed at the time. This included Brahmas, Cochins, and Langshans. The resulting breed – the Cuckoo Maline – quickly gained popularity and was a favorite among backyard farmers for its dual-purpose qualities.
Some Things to Know About Cuckoo Maline Chicken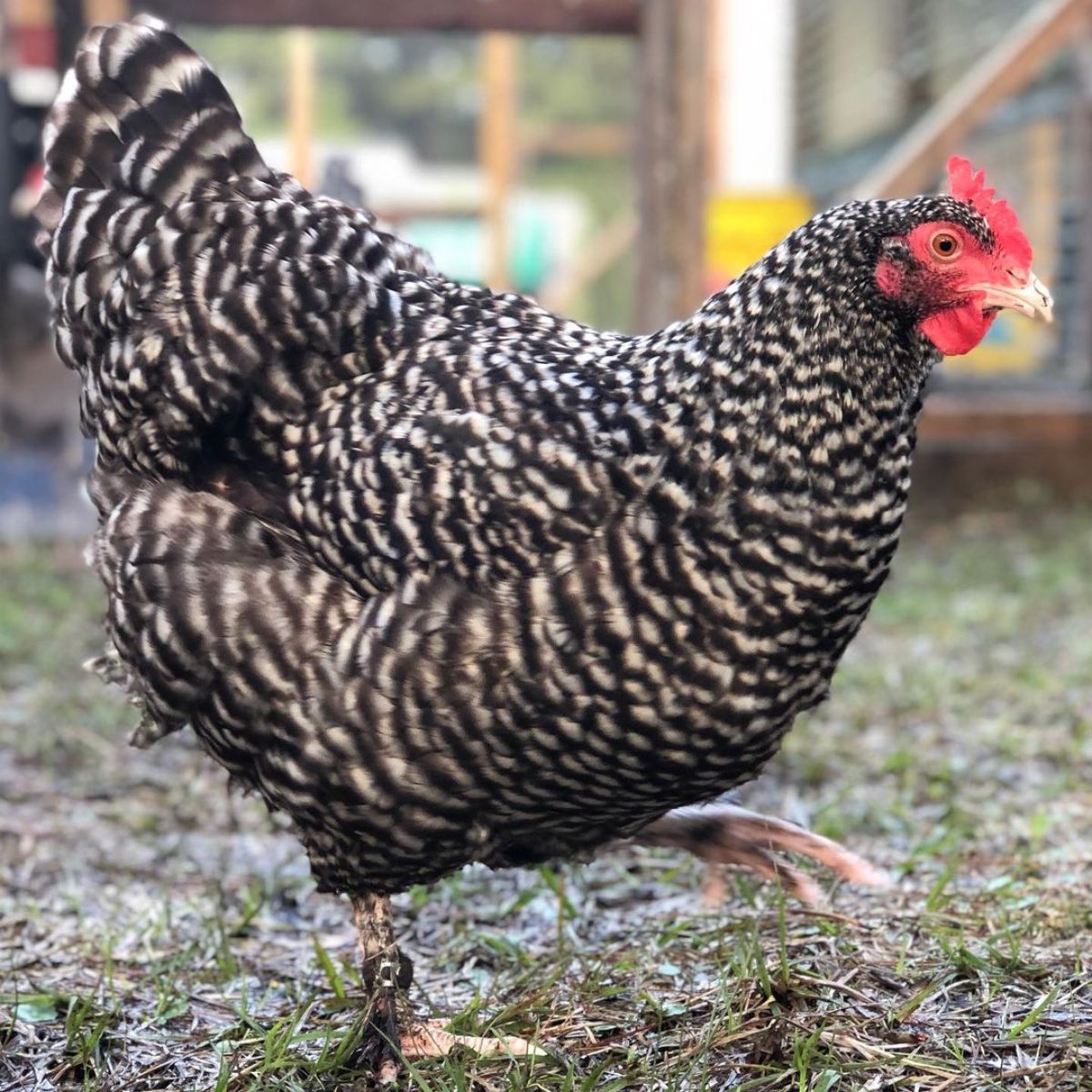 If there is anything the Cuckoo Maline chicken is known for, it is its size. This breed is large, with roosters growing up to 13 pounds. They have feathered legs and most often have a cuckoo feather pattern, although there are more plumage varieties out there. These include a gold cuckoo and a bareheaded variety.
This breed has white skin, a bright red single comb and wattles, and white legs.
How Easy is it to Keep Cuckoo Maline Chickens?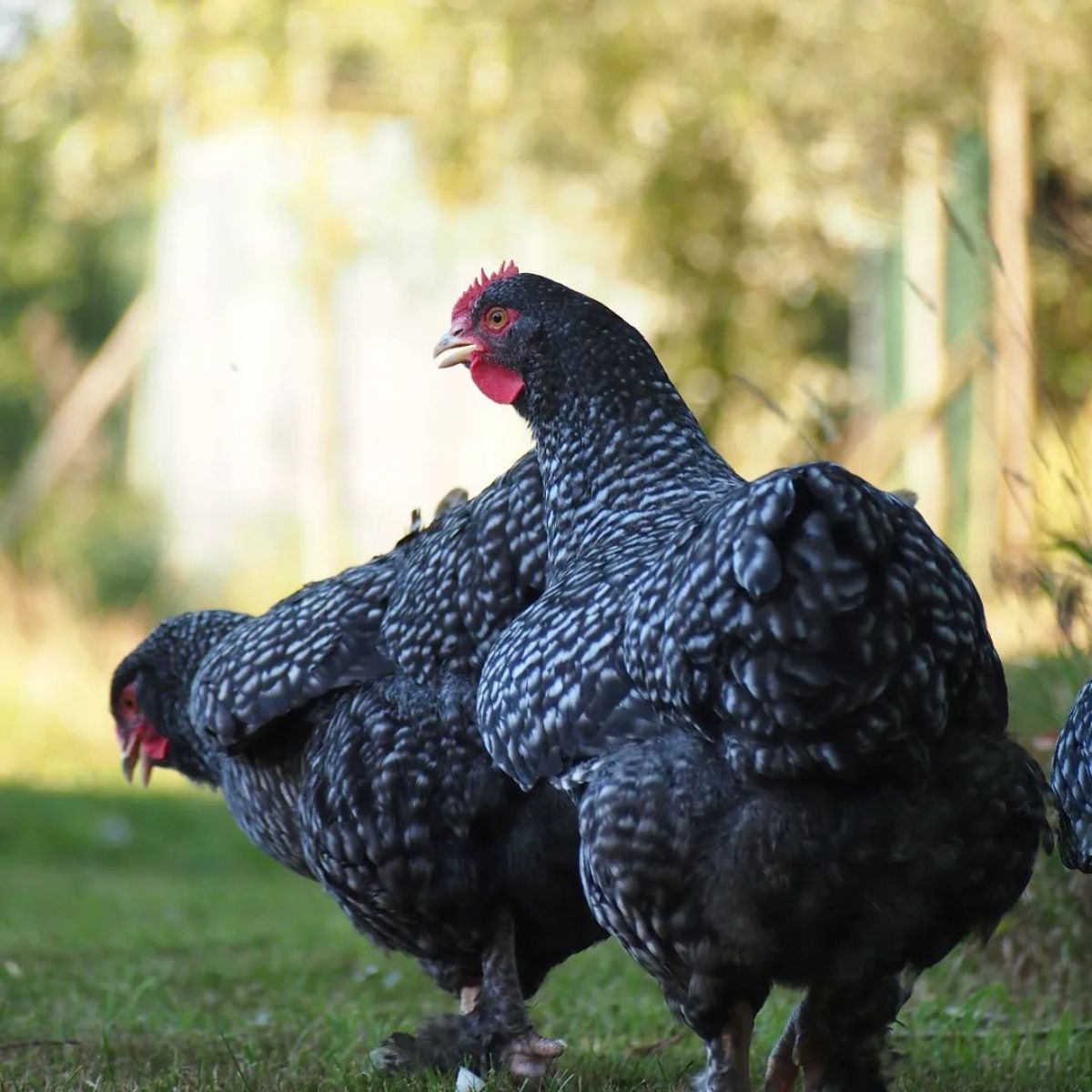 The Cuckoo Maline is a hardy breed that does well as a free-range bird. They are excellent foragers and will find tasty treats wherever they are allowed to roam. However, they are not particularly cold-tolerant. They prefer warmer climates.
When it comes to their temperament, they are calm, sweet, and docile, making them ideal as a pet for beginner chicken owners and families with children. Overall, they are gentle giants that make an excellent addition to any flock.
Special Care and Considerations for Cuckoo Maline Chickens
As with all chickens with a single comb, the Cuckoo Maline chicken is at risk of developing frostbite in the winter. You can use a swipe of vaseline to help protect their comb and wattles from freezing in low temperatures.
Because of their docile temperaments, these birds do best in a flock with similar-tempered birds. This will prevent bullying from more aggressive breeds.