The Cubalaya chicken breed is mainly an ornamental breed in the United States. Hens will produce a good amount of eggs, around 175 per year, and will lay even during the winter.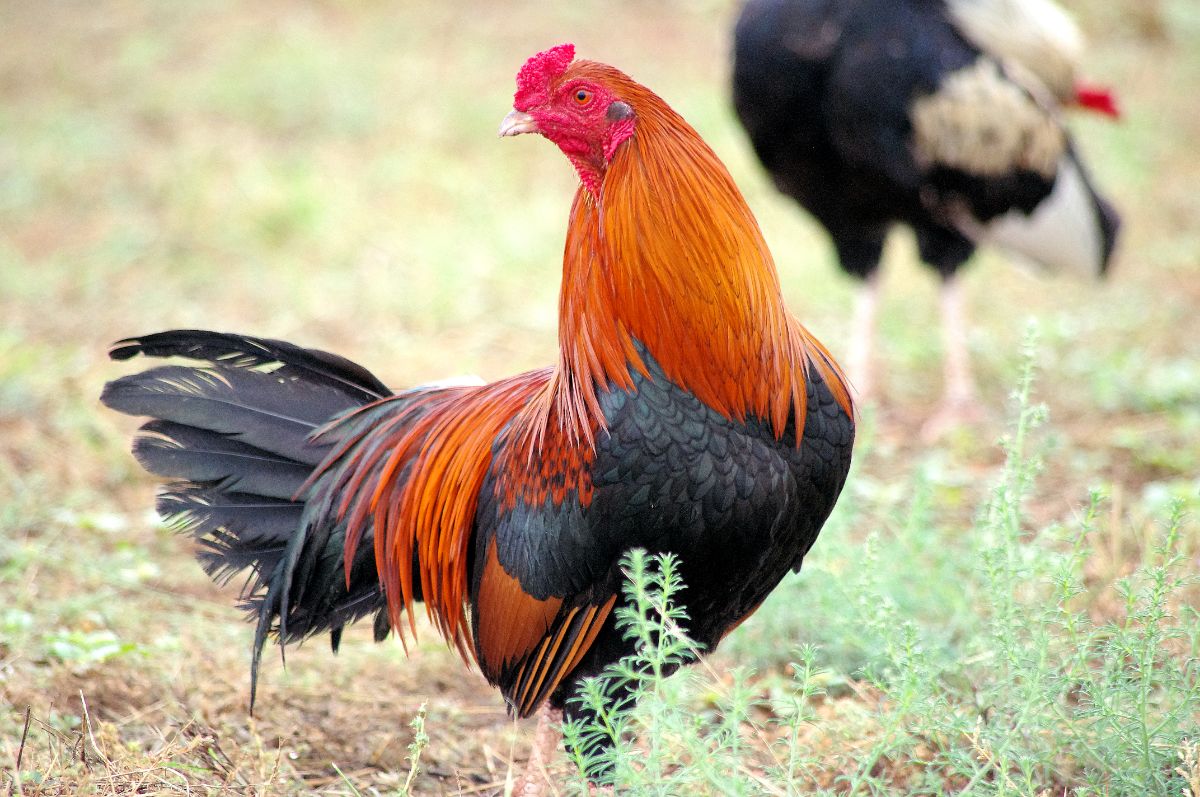 They are a slow-maturing breed and can take up to three years to reach maturity. In some areas, they are exclusively bred for cockfighting. In Cuba, they are dual-purpose but are only ornamental in the United States.
Jump to:
How to Buy Online Cubalaya Chickens

Wheaten Cubalaya Bantam Chicks As low as: $4.60 - Read reviews
Black Breasted Red Cubalaya Bantam Chicks As low as: $4.60 - Read reviews
Cubalaya Chicken Breed Quick Info
Cubalaya Chicken Description
| | |
| --- | --- |
| Cubalaya Type/Size: | Standard |
| Feather Color: | Varies |
| Leg Type: | Clean |
| Leg Color: | White |
| Skin Color: | White |
| Cubalaya Ease of Raising/Keeping: | Medium |
| Cubalaya Special Care Needs: | Yes |
| Is the Cubalaya breed a common, rare, or protected breed of chicken? | Rare, "threatened" status |
Cubalaya Use
| | |
| --- | --- |
| Meat | No |
| Eggs | No |
| Dual Purpose | No |
| Cubalaya Temperament: | Active, curious |
| Cubalaya Ability/Likelihood to Free Range: | Yes |
Cubalaya Egg Production
| | |
| --- | --- |
| Egg Color | Tinted |
| Egg Size | Medium |
| Estimated Number of Eggs Per Year | 175 |
| Likeliness to Brood Eggs/Raise Chicks | High |
Cubalaya Meat Production
| | |
| --- | --- |
| Dressed Weight Male | N/A |
| Dressed Weight Female | N/A |
Cubalaya Climate Tolerance
Cubalaya Age to Maturity
| | |
| --- | --- |
| Number of Months to Reach Full Size | 36 Months |
| Number of Months to Start Egg Laying | 6 Months |
| Number of Weeks/Months to Reach Meat Harvest Size | N/A |
Cubalaya Size at Maturity
Origins of Cubalaya Chicken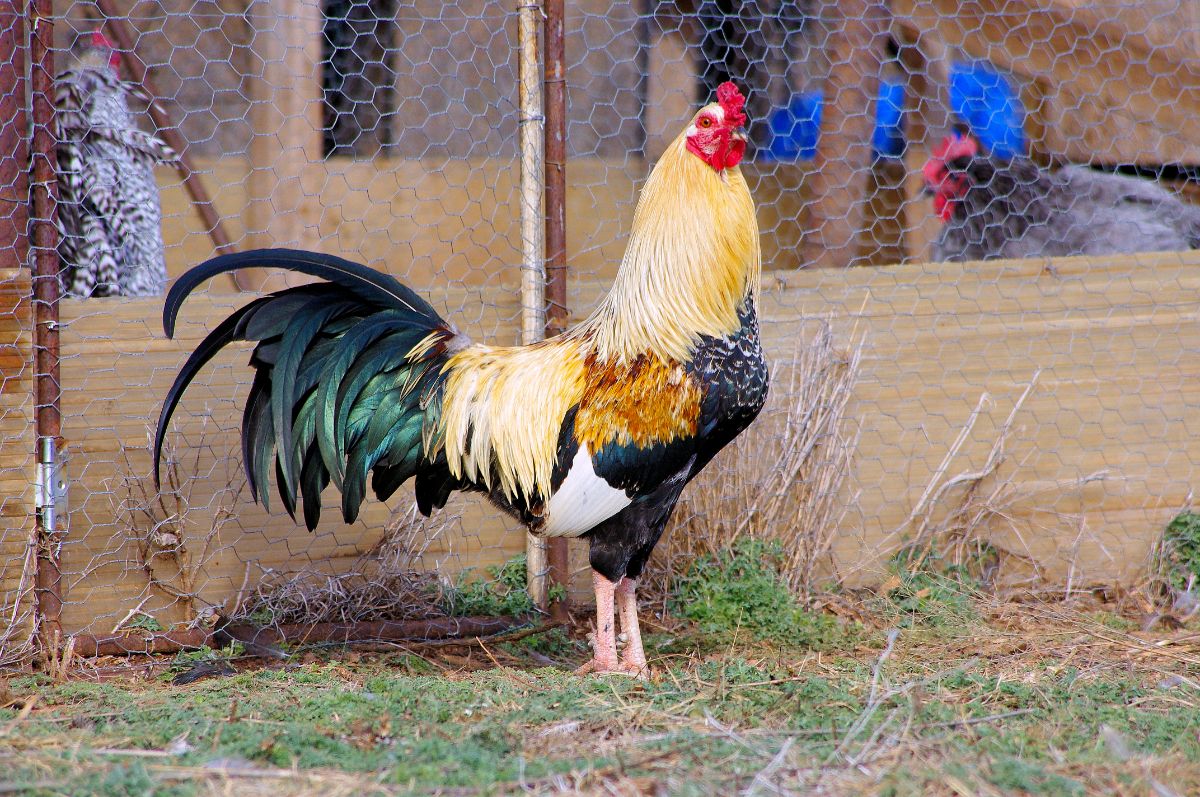 This breed comes from Cuba, but its lineage can be traced back to the Philippines. They resulted from a cross between Malay and Sumatra chickens with ornately-feathered European gamefowl.
They were first imported to the United States through the International Poultry Exhibition and were formally recognized by the Cuban Poultry Association in 1939.
Today, they remain rare in the United States and are considered "threatened" by the U.S. Livestock Conservancy.
Some Things to Know About Cubalaya Chicken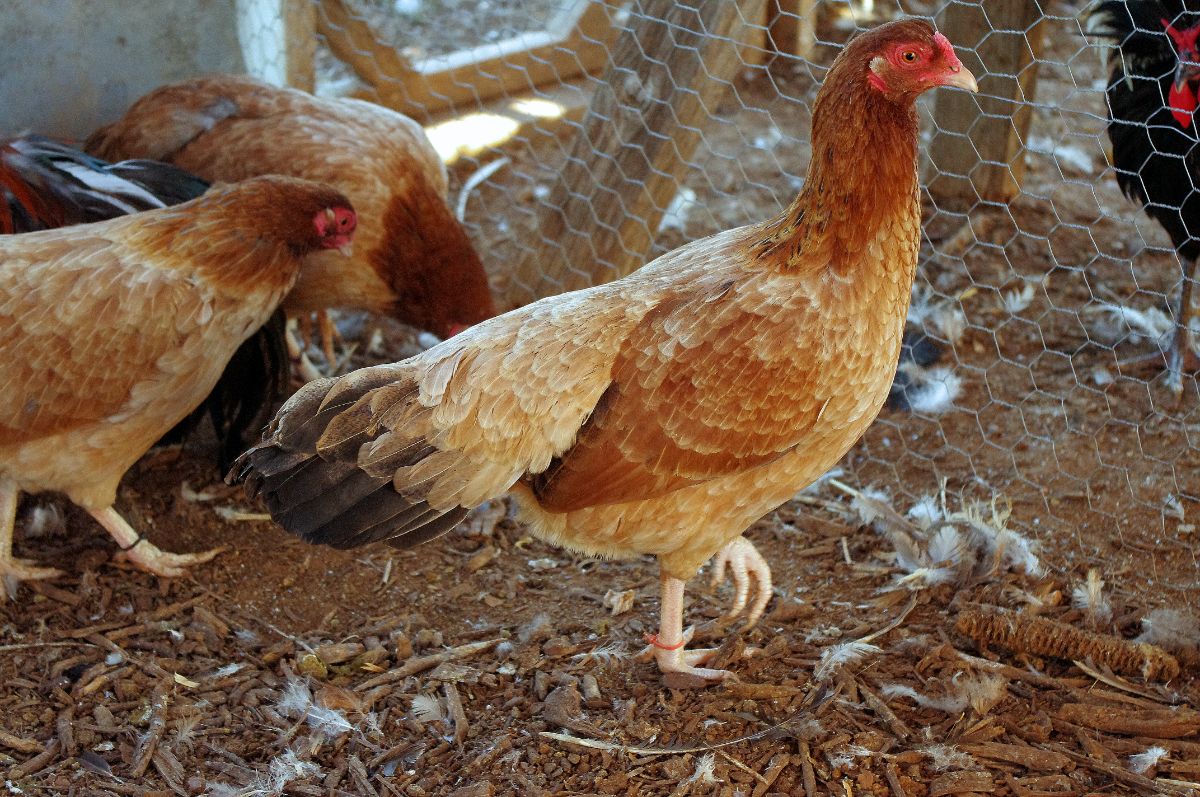 Cubalaya chickens have a long, curved tail and red pea combs. They have red earlobes and wattles and various plumage colors around their neck and body. They also have slanted backs and short legs.
Color variations include black, black-breasted red, white, blue wheaten, golden duckwing, and silver duckwing. There is a bantam version of the breed.
How Easy is it to Keep Cubalaya Chickens?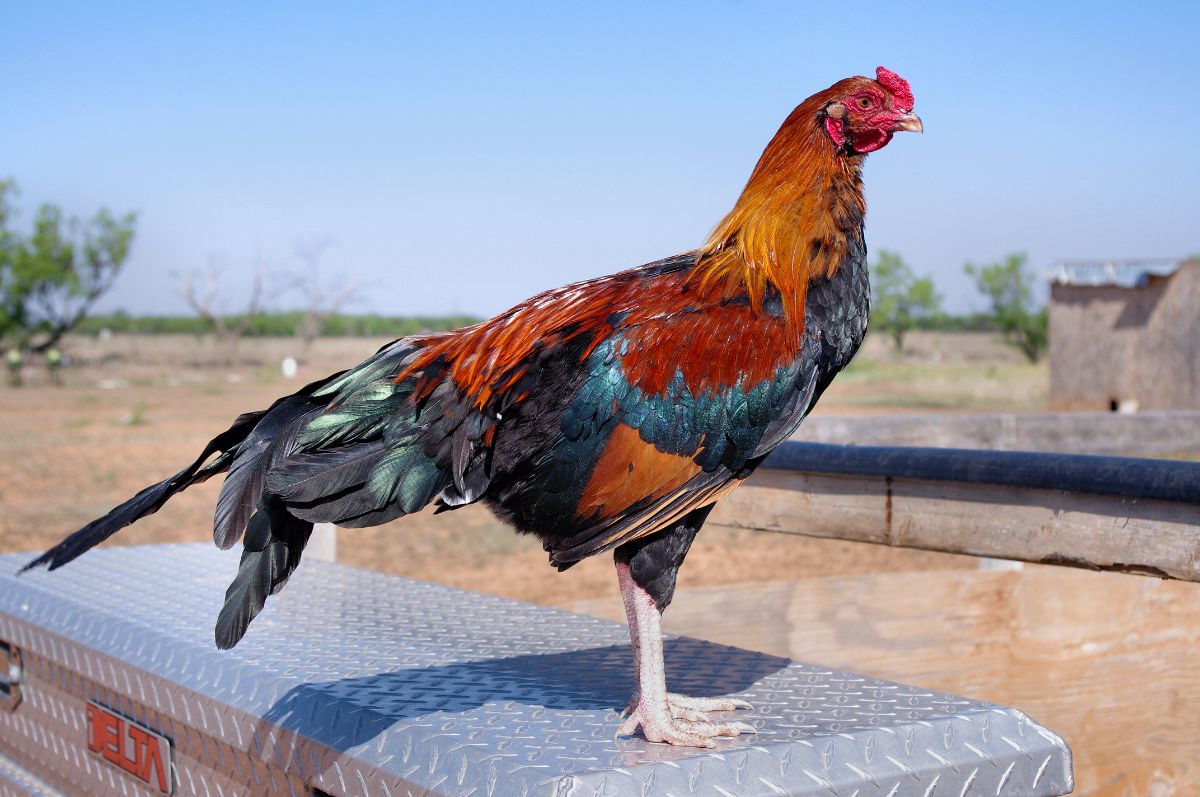 Cubalaya roosters can be aggressive towards other breeds, but they are great foragers and like to be independent. They do not like being confined with other breeds and will make a lot of noise. This is not the best chicken breed to have if you live close by to neighbors or in an urban or suburban area.
Special Care and Considerations for Cubalaya Chickens
Cubalaya chickens require a few special considerations when caring for them. To increase egg production, they should be fed extra calcium and protein. They also thrive in a free-range environment, so they should have at least 10 square feet per chicken to forage in.
Due to their large tails, you should provide at least 4 square feet per chicken within a coop, so they have plenty of room. They also enjoy dust baths.
Overall, this breed is hardy and healthy and is not prone to any specific health concerns.