The Croad Langshan is a pure breed of chicken that originated in China. They are a large breed that makes excellent mothers, as one hen is able to sit on over a dozen eggs!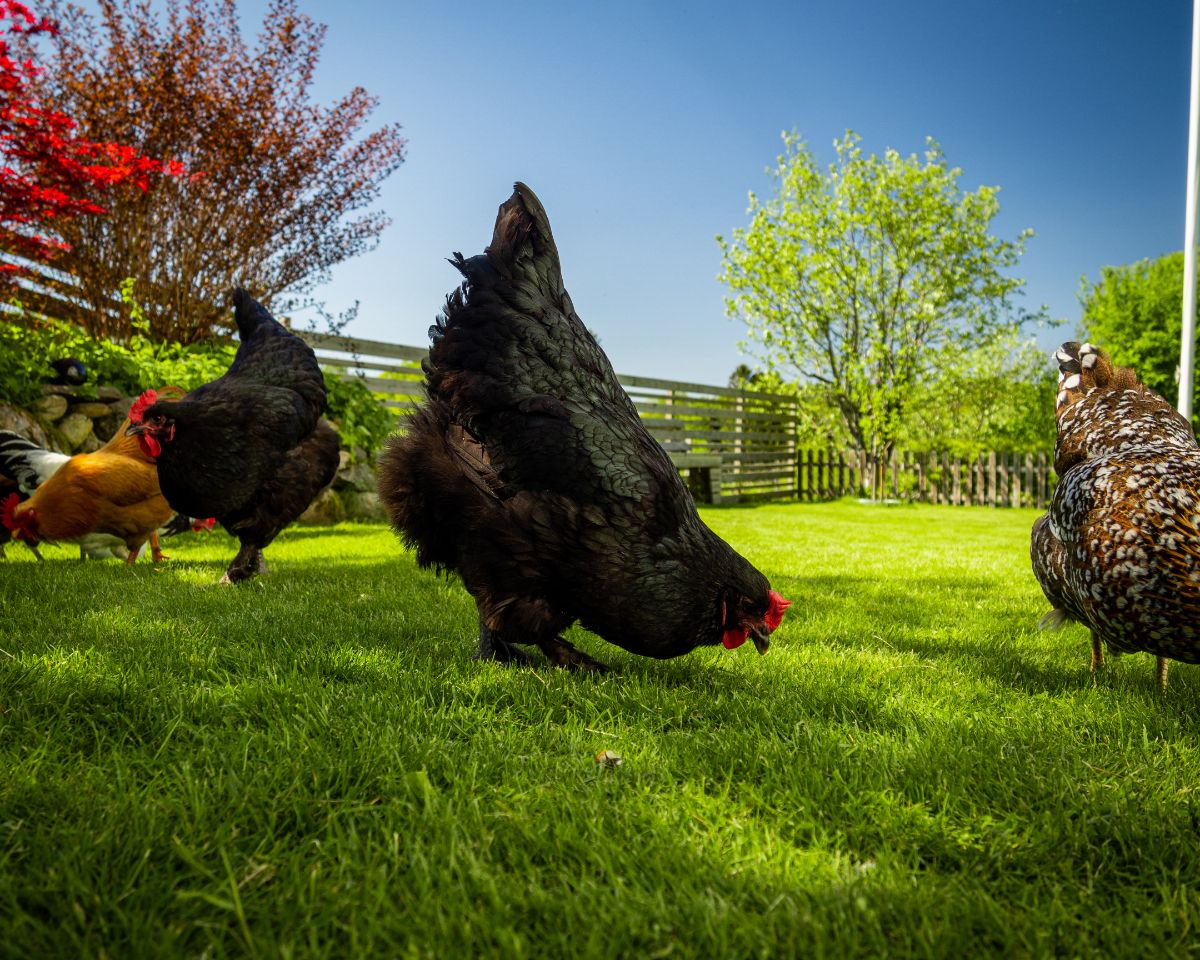 After hatching, Croad Langshan chicks mature quickly, making them ideal as meat and egg-producing bird. Hens lay between 150 and 200 light brown eggs per year, some of which have a plumb bloom (outer coating) which will wash off when you clean the egg. You are most likely to see the most vibrant blooms on your Croad Langshan eggs in the spring and early summer months. Sometimes, eggs will have beautiful plum-colored speckles on them!
Jump to:

Croad Langshan Chicken Breed Quick Info
Croad Langshan Chicken Description
| | |
| --- | --- |
| Croad Langshan Type/Size: | Standard |
| Feather Color: | Black, blue, white, or splash |
| Leg Type: | Feathered |
| Leg Color: | Grey |
| Skin Color: | White |
| Croad Langshan Ease of Raising/Keeping: | Easy |
| Croad Langshan Special Care Needs: | No |
| Is the Croad Langshan breed a common, rare, or protected breed of chicken? | Rare |
Croad Langshan Use
| | |
| --- | --- |
| Meat | Yes |
| Eggs | Yes |
| Dual Purpose | Yes |
| Croad Langshan Temperament: | Active, friendly |
| Croad Langshan Ability/Likelihood to Free Range: | Yes |
Croad Langshan Egg Production
| | |
| --- | --- |
| Egg Color | Light brown |
| Egg Size | Large |
| Estimated Number of Eggs Per Year | 150-200 |
| Likeliness to Brood Eggs/Raise Chicks | Medium |
Croad Langshan Meat Production
| | |
| --- | --- |
| Dressed Weight Male | 6.25 lbs |
| Dressed Weight Female | 5 lbs |
Croad Langshan Climate Tolerance
| | |
| --- | --- |
| Heat | Excellent |
| Cold | Excellent |
Croad Langshan Age to Maturity
| | |
| --- | --- |
| Number of Months to Reach Full Size | 5 Months |
| Number of Months to Start Egg Laying | 5 Months |
| Number of Weeks/Months to Reach Meat Harvest Size | 4-6 Months |
Croad Langshan Size at Maturity
Origins of Croad Langshan Chicken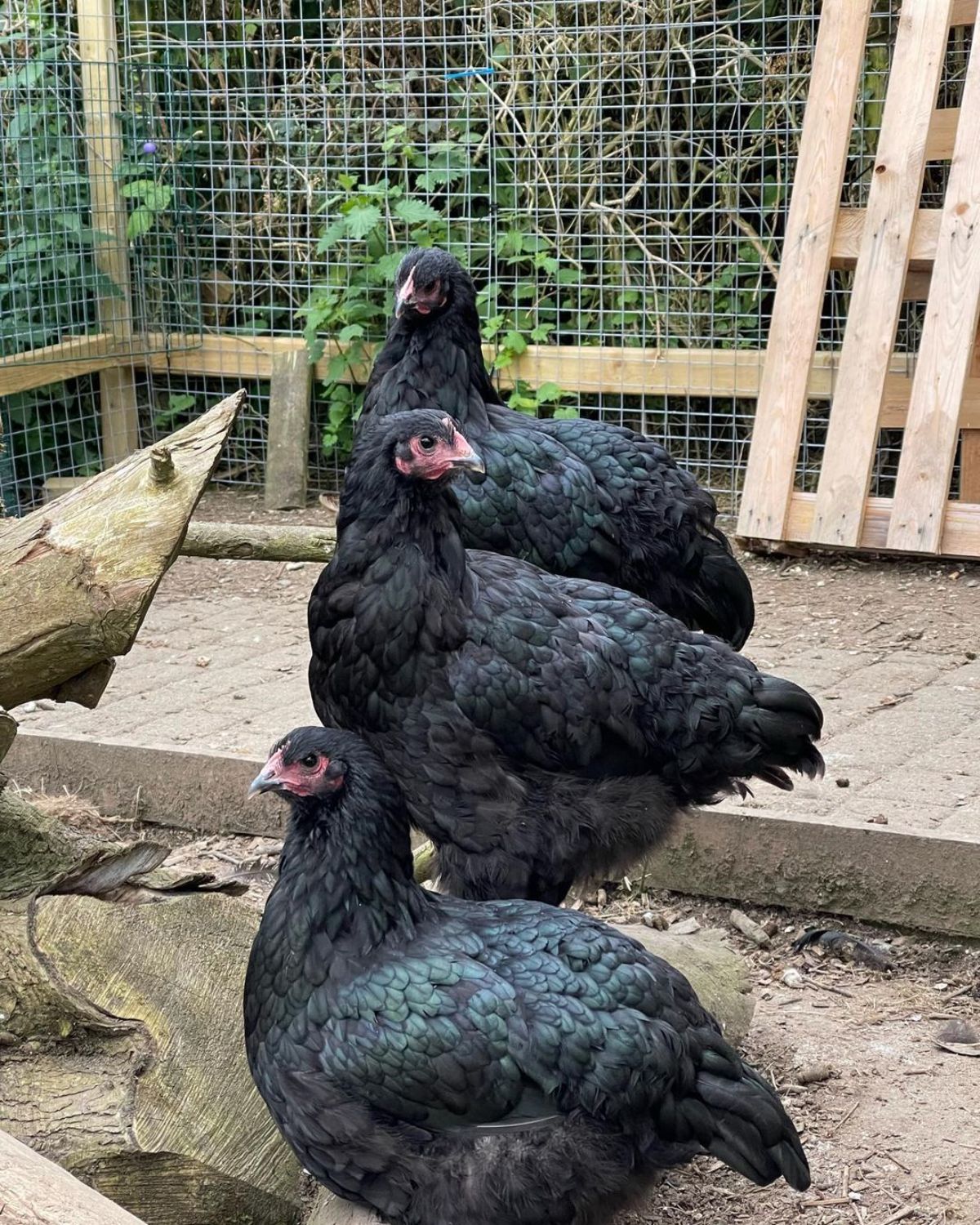 The Croad Langshan chicken was developed during the 1870s in the Langshan region of Northern China. They were imported to the United Kingdom by a man named Major Croad, whom they have named after. Soon after, they were imported to the United States, where they became popular during the 1970s. Today, they remain a rare breed but have some influence in the United Kingdom.
Some Things to Know About Croad Langshan Chicken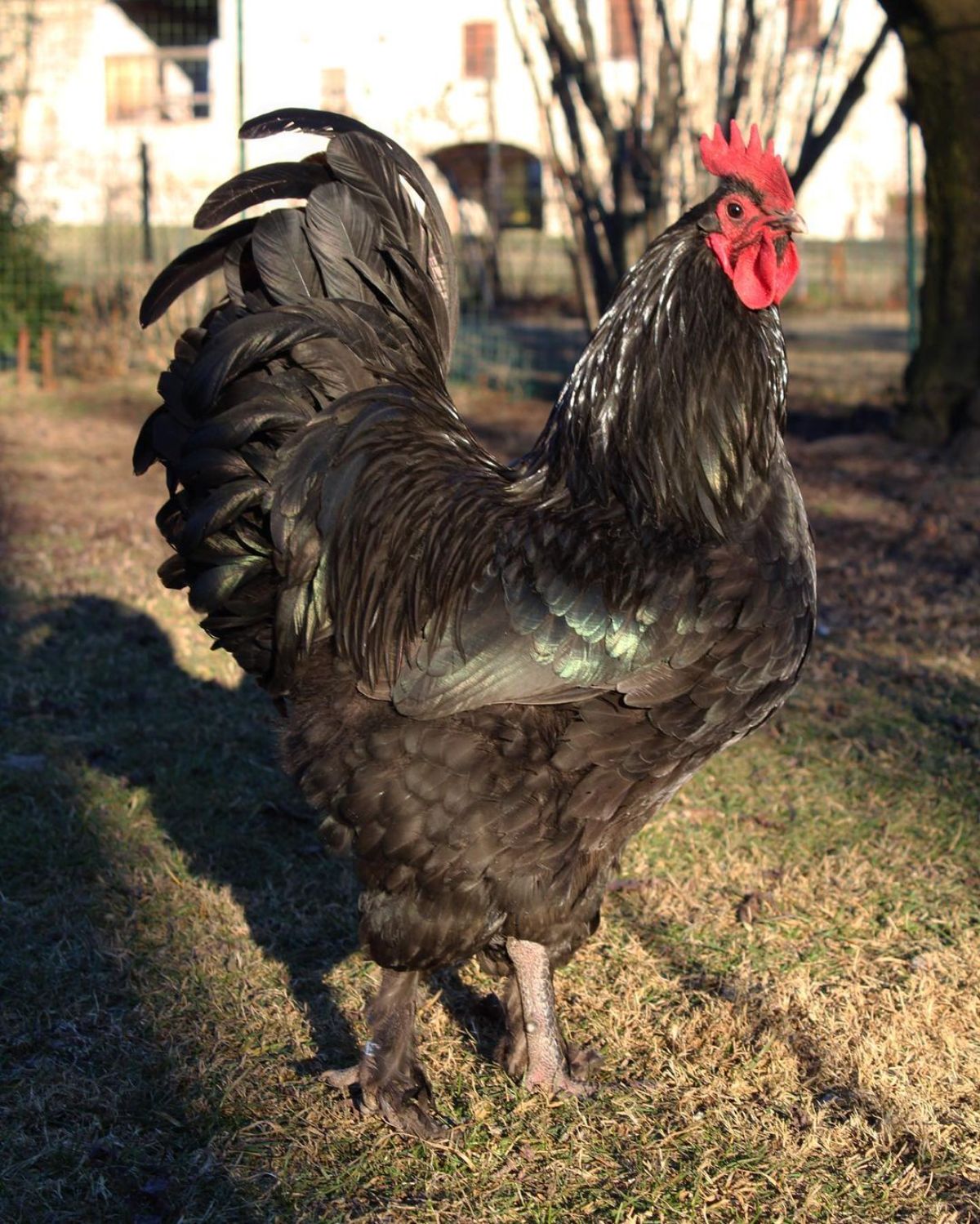 The Croad Langshan chicken comes in several colors, including black, blue, splash, and white. They have a U-shaped body that makes them recognizable from other breeds. They have a large body but a smallish-sized head.
They have beaks with light tips and brown-colored eyes. They have a bright red single comb, wattles, and earlobes. Their legs are a grey color and are feathered. Roosters have long tail sickle feathers and long, wide legs, and a broad chest. This contributes to their success as meat birds.
How Easy is it to Keep Croad Langshan Chickens?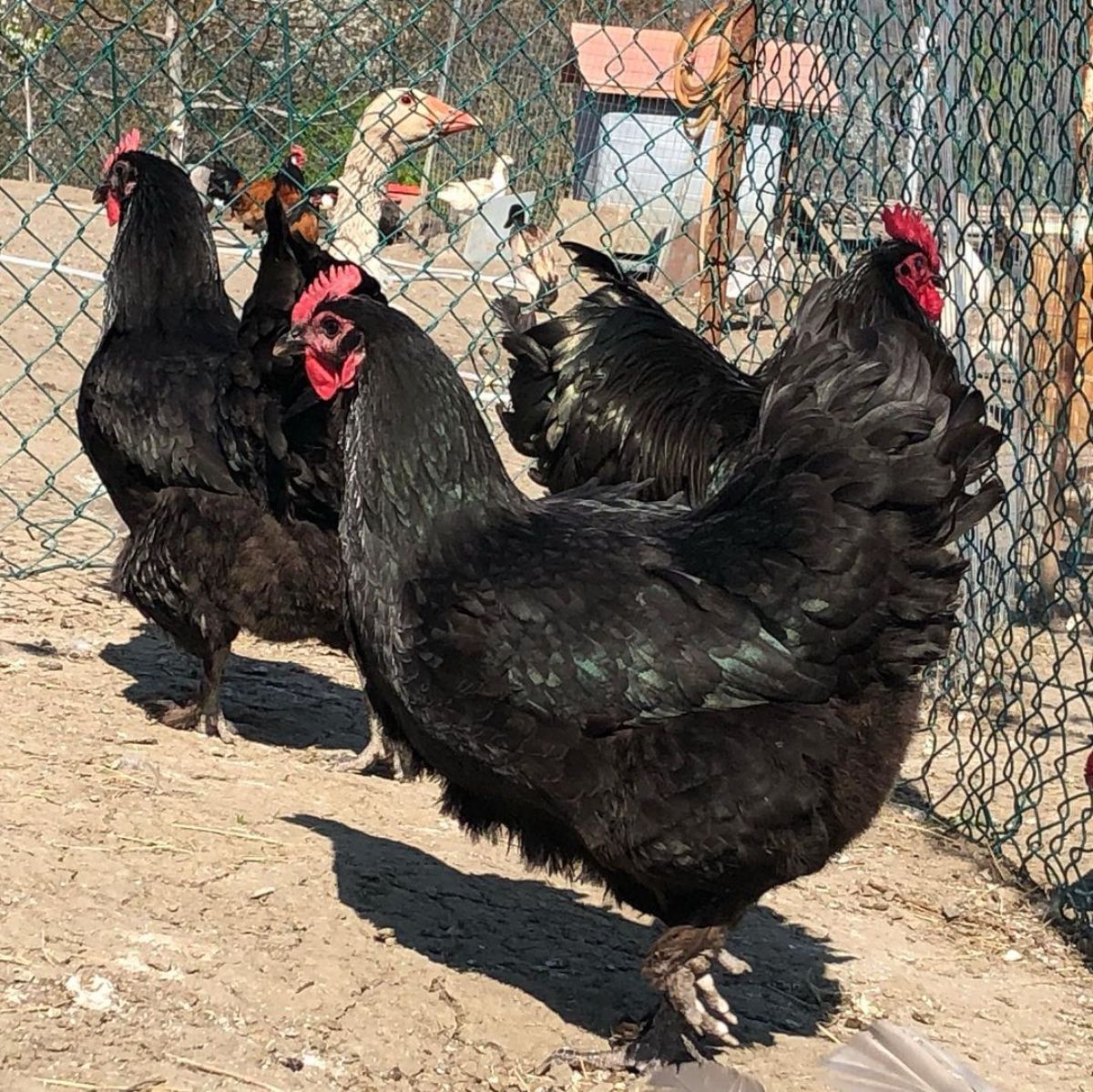 The Croad Langshan chicken is a hardy bird that does well in both cold and hot temperatures. They are active and intelligent and often live longer than other chicken breeds.
They do not fly much due to their large size, but they can still get over low fences. Their enclosure and/or free-range boundaries should be secure to prevent them from escaping.
When it comes to their personality, the Croad Langshan is docile, calm, and easy to tame. They are tolerant of being handled, which makes them a great choice for show or pet birds. They are also known to be quiet, which is good news if you live close to neighbors or in an urban or suburban area.
They are an excellent breed for beginner chicken owners and backyard homesteaders alike.
Special Care and Considerations for Croad Langshan Chickens
As with all birds with a single comb, there is a risk of frostbite in the wintertime. A swipe of vaseline can help to prevent this. These birds are hardy and will thrive in almost any condition you put them in. They are known to be healthy and are not prone to any major health issues.
Being docile birds, they do best in flocks with breeds with similar temperaments. If housed with more aggressive breeds, they are at risk of being bullied.
Another thing to be aware of is their feathered legs. They do best in dry housing situations. If it's going to rain or snow, it's best to keep your Croad Langshan chickens indoors to prevent their leg feathers from becoming wet and matted.