The Crevecoeur chicken is a rare breed that is considered threatened by the United States Livestock Conservancy. It is mainly used as an ornamental and egg-laying breed. They can be used for meat production, but that is not common and, therefore, a delicacy.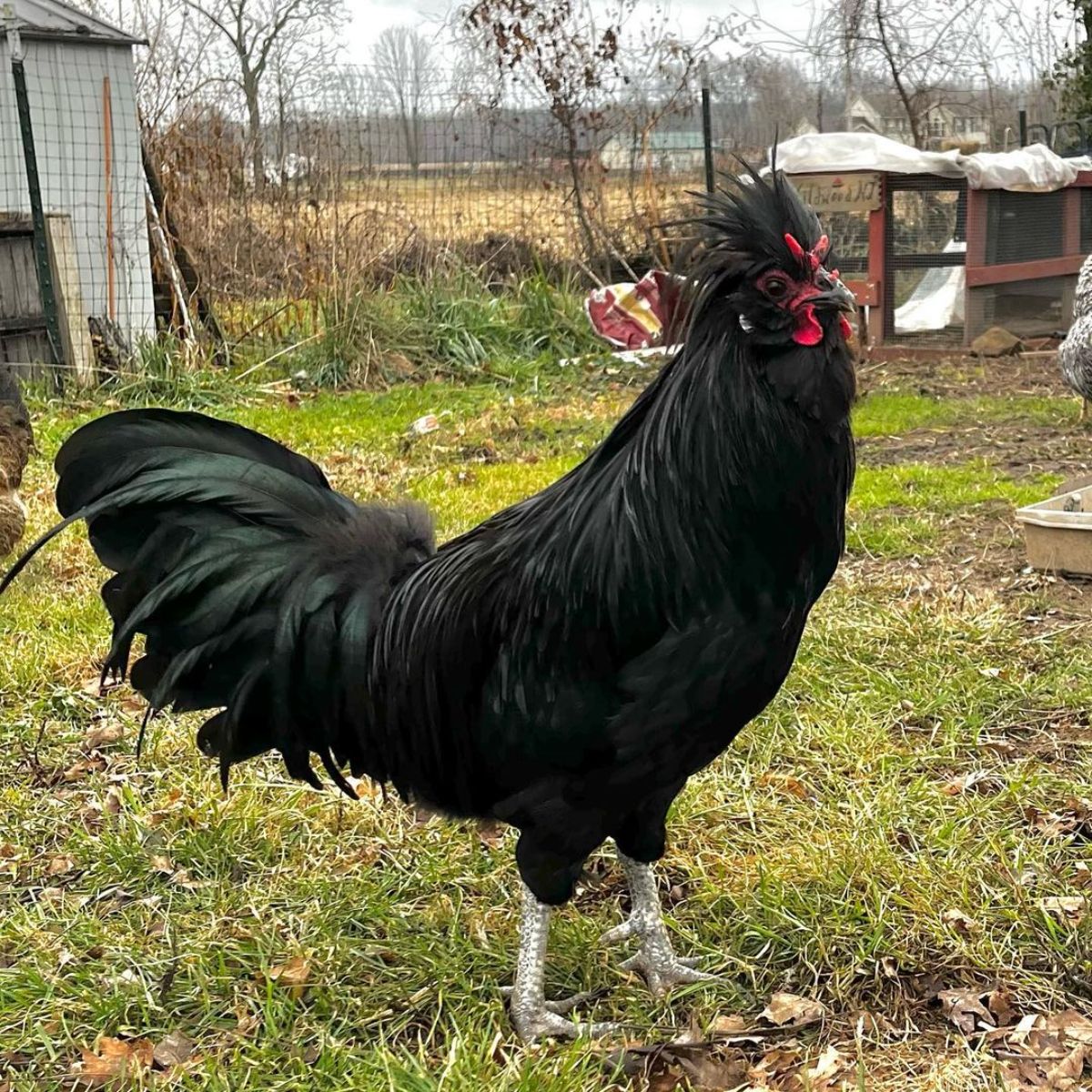 Hens will lay around 150 medium white eggs each year and may or may not become broody.
Jump to:

Crevecoeur Chicken Breed Quick Info
Crevecoeur Chicken Description
| | |
| --- | --- |
| Crevecoeur Type/Size: | Standard |
| Feather Color: | Black |
| Leg Type: | Clean |
| Leg Color: | Black |
| Skin Color: | White |
| Crevecoeur Ease of Raising/Keeping: | Easy |
| Crevecoeur Special Care Needs: | Yes |
| Is the Crevecoeur breed a common, rare, or protected breed of chicken? | Rare, "threatened" status |
Crevecoeur Use
| | |
| --- | --- |
| Meat | No |
| Eggs | Yes |
| Dual Purpose | No |
| Crevecoeur Temperament: | Calm, docile |
| Crevecoeur Ability/Likelihood to Free Range: | No |
Crevecoeur Egg Production
| | |
| --- | --- |
| Egg Color | White |
| Egg Size | Medium |
| Estimated Number of Eggs Per Year | 150 |
| Likeliness to Brood Eggs/Raise Chicks | Moderate |
Crevecoeur Meat Production
| | |
| --- | --- |
| Dressed Weight Male | N/A |
| Dressed Weight Female | N/A |
Crevecoeur Climate Tolerance
Crevecoeur Age to Maturity
| | |
| --- | --- |
| Number of Months to Reach Full Size | 12 Months |
| Number of Months to Start Egg Laying | 7-8 Months |
| Number of Weeks/Months to Reach Meat Harvest Size | N/A |
Crevecoeur Size at Maturity
Origins of Crevecoeur Chicken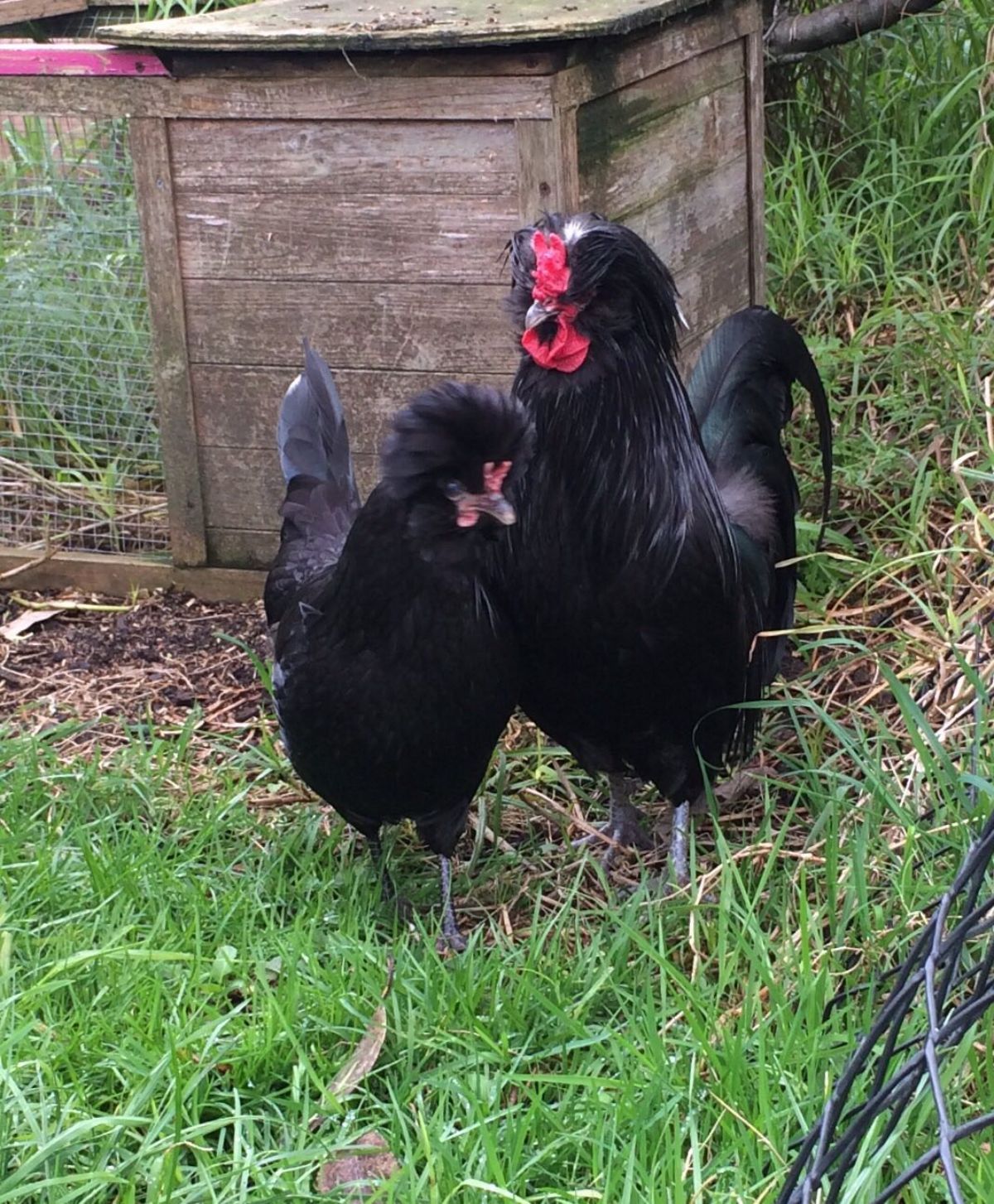 The Crevecoeur, which translates to "broken heart" in French, originated in Normandy, France. They likely arrived in the United States in the 19th century.
When World War II reached Normandy in the 20th century, most of the birds were eaten by soldiers. However, a few birds were hidden away, and restoration efforts began following the War.
Today, efforts to restore the breed remain. They are still rare outside of France and are used mainly as an ornamental breed in the United States.
Some Things to Know About Crevecoeur Chicken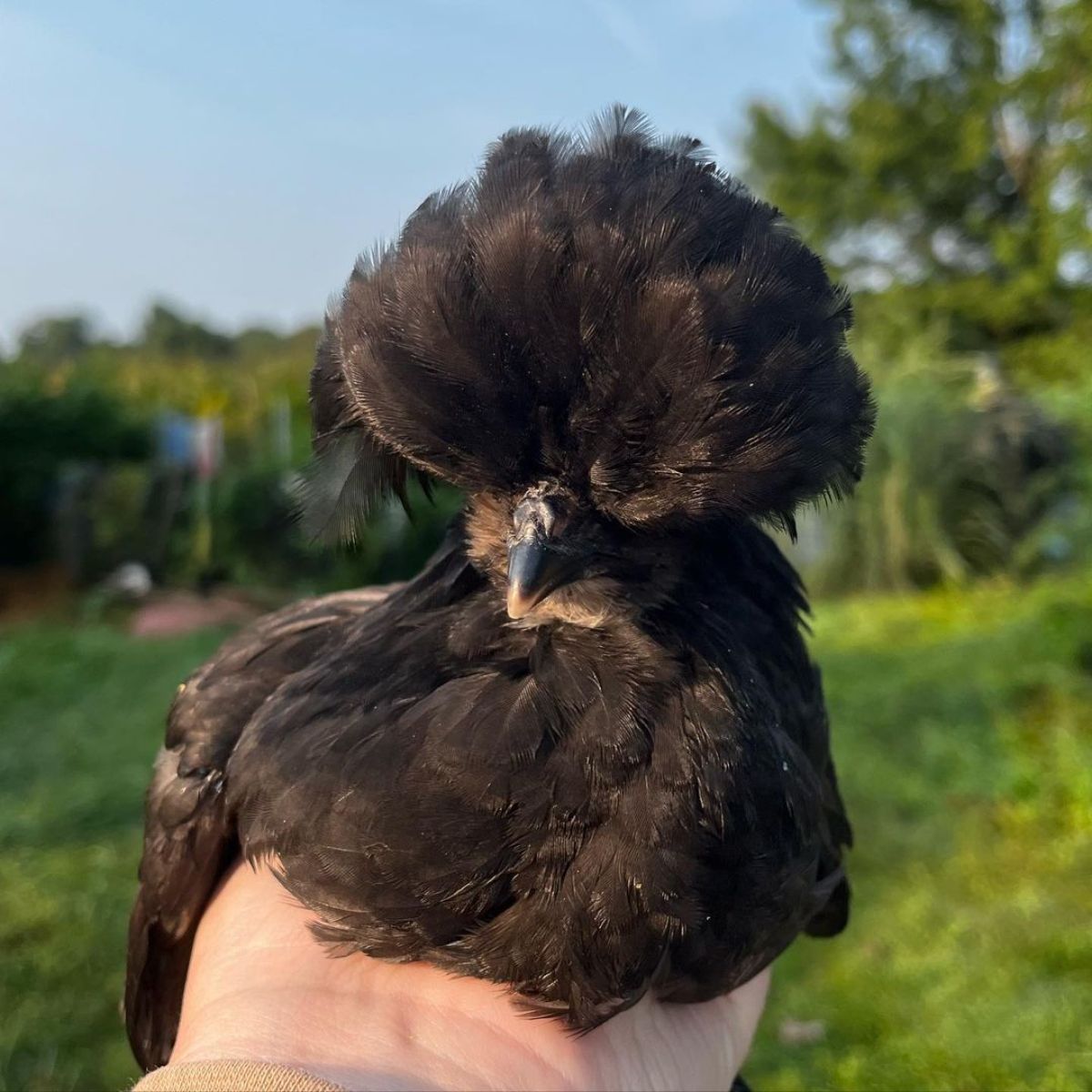 These unique chickens have a long tail, medium-sized crest, and short black legs. Their feathers are black, and they have a "V"-shaped comb that is red. Their wattles are red as well. They are not prone to developing frostbite in cold weather.
Their crests are fanned and fluffy, contributing to their unique look. These beautiful birds have an upright stance that gives them a regal appearance. They make a beautiful addition to any flock!
How Easy is it to Keep Crevecoeur Chickens?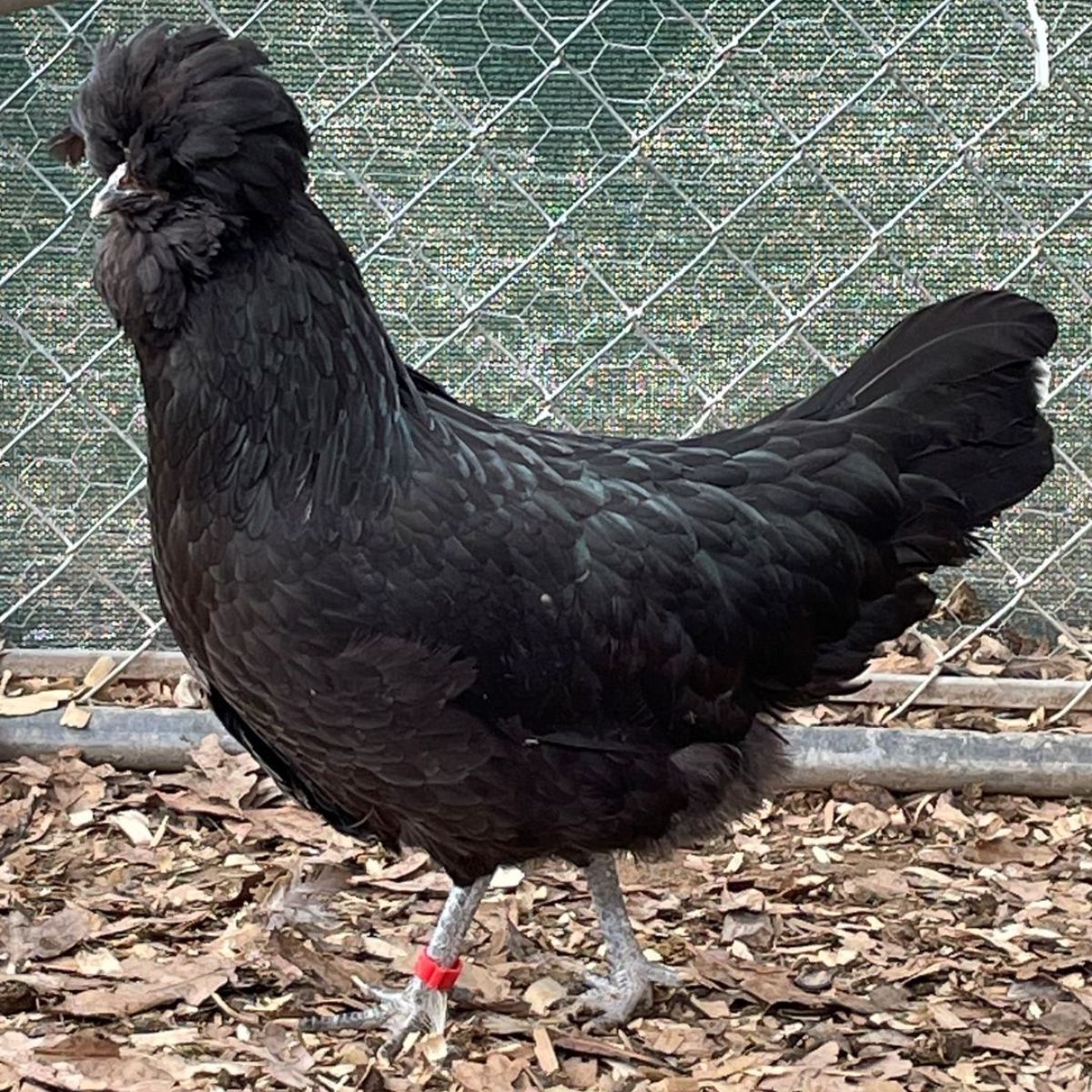 The Crevecoeur is friendly and docile, making them a fantastic show bird or pet chicken. They are also ideal for beginner and backyard farmers, as they are easy to care for. They are hardy and can withstand cold and heat. They make great free-range chickens but also do well in confinement.
Special Care and Considerations for Crevecoeur Chickens
There are several diseases to watch out for when raising this breed, including Marek's disease, avian influenza, Newcastle disease, respiratory infections, parasites, and feather loss. These are uncommon, but care should still be taken to prevent these diseases. Contact your veterinarian if you notice any symptoms in your flock.