The Cream Legbar is a colored egg layer - in fact, they are one of the most sought-after auto-sexing breeds in the world. They are gaining popularity in the United States but are still considered quite rare.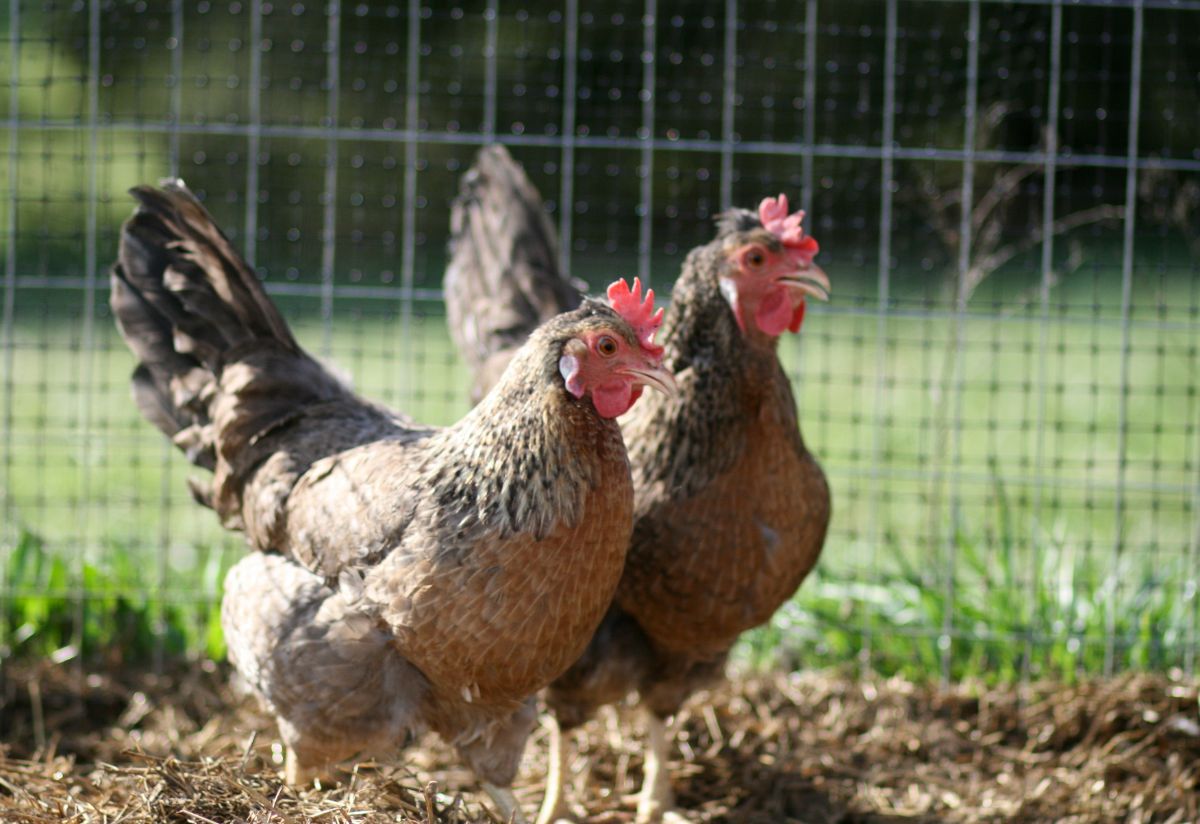 Cream Legbar hens lay stunning light blue eggs. They are very productive, laying an average of 230 medium-sized eggs per year.
Jump to:
How to Buy Online Cream Legbar Chickens

Cream Legbar Chicks As low as: $5.50 - Read reviews
Cream Legbar Chicken Breed Quick Info
Cream Legbar Chicken Description
| | |
| --- | --- |
| Cream Legbar Type/Size: | Standard |
| Feather Color: | Cream and grey |
| Leg Type: | Clean |
| Leg Color: | Yellow |
| Skin Color: | Yellow |
| Cream Legbar Ease of Raising/Keeping: | Easy |
| Cream Legbar Special Care Needs: | No |
| Is the Cream Legbar breed a common, rare, or protected breed of chicken? | Rare, "study" status |
Cream Legbar Use
| | |
| --- | --- |
| Meat | No |
| Eggs | Yes |
| Dual Purpose | No |
| Cream Legbar Temperament: | Alert, friendly |
| Cream Legbar Ability/Likelihood to Free Range: | Yes |
Cream Legbar Egg Production
| | |
| --- | --- |
| Egg Color | Blue |
| Egg Size | Medium |
| Estimated Number of Eggs Per Year | 230 |
| Likeliness to Brood Eggs/Raise Chicks | Medium |
Cream Legbar Meat Production
| | |
| --- | --- |
| Dressed Weight Male | N/A |
| Dressed Weight Female | N/A |
Cream Legbar Climate Tolerance
Cream Legbar Age to Maturity
| | |
| --- | --- |
| Number of Months to Reach Full Size | 5 ½ Months |
| Number of Months to Start Egg Laying | 5 ½ Months |
| Number of Weeks/Months to Reach Meat Harvest Size | N/A |
Cream Legbar Size at Maturity
| | |
| --- | --- |
| Male | 7 ½ lbs. |
| Female | 5 ½ lbs. |
Origins of the Cream Legbar Chicken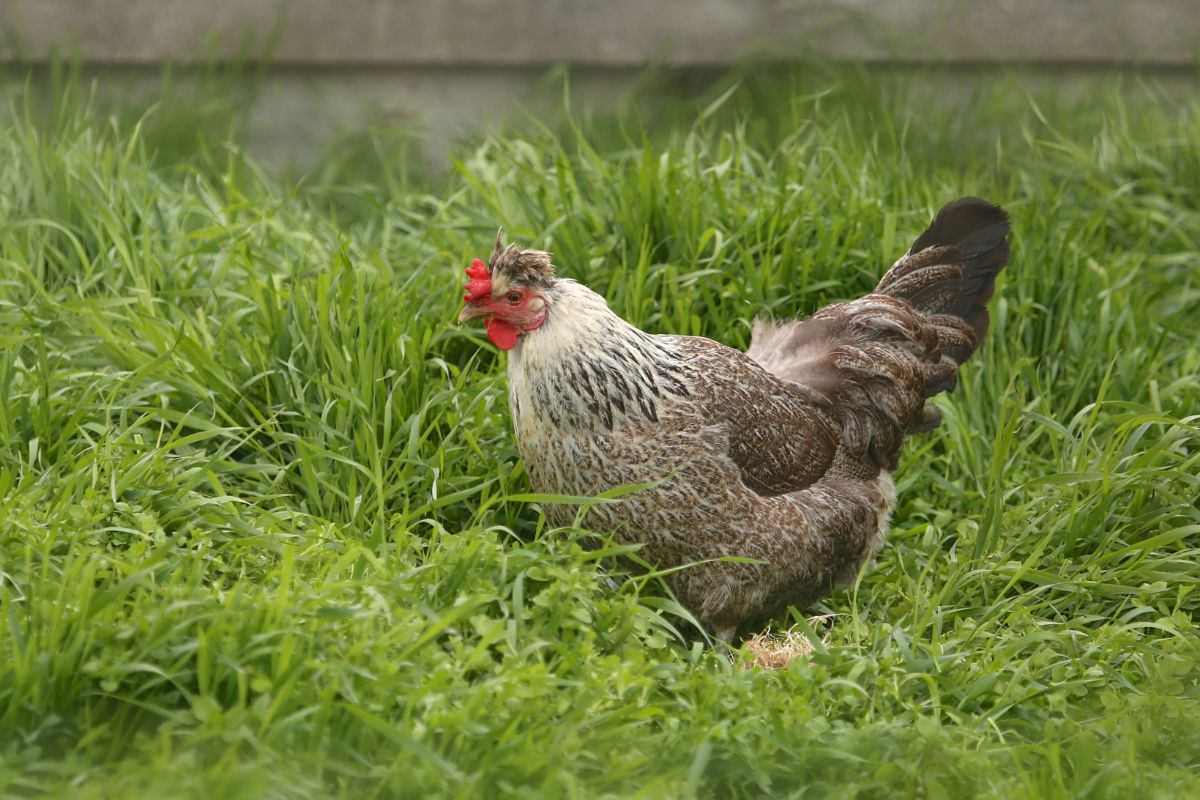 This crossbreed required several decades to be developed and perfected.
They were originally bred by Professors R.C. Punnett and Michael Pease of Cambridge, England, in the early 1930s. They successfully crossed a South American Araucana, and a gold penciled Hamburg.
Despite their initial success, by the 1970s, Cream Legbars were nearing extinction. There was little demand for the Cream Legbars' blue eggs. Fortunately for the Cream Legbar, that trend changed and blue eggs are now more popular than ever!
Some Things to Know About the Cream Legbar Chicken
This breed carries itself proudly with an alert, upright posture.
Hens have a small crest of feathers on their heads and silver-grey plumage. Their breast, however, is a beautiful shade of salmon pink.
Roosters are off-white in color with long hackle and back feathers. They also boast dark grey barring throughout their tail and breast plumage. Their tail is held high at a 45-degree angle.
This breed has red wattles and a single comb with six points, white earlobes, and yellow legs and skin.
This is an auto-sexing breed, which means you can easily tell males and females apart at hatching. Female chicks have a dark chipmunk stripe on their backs.
How Easy is it to Keep Cream Legbar Chickens?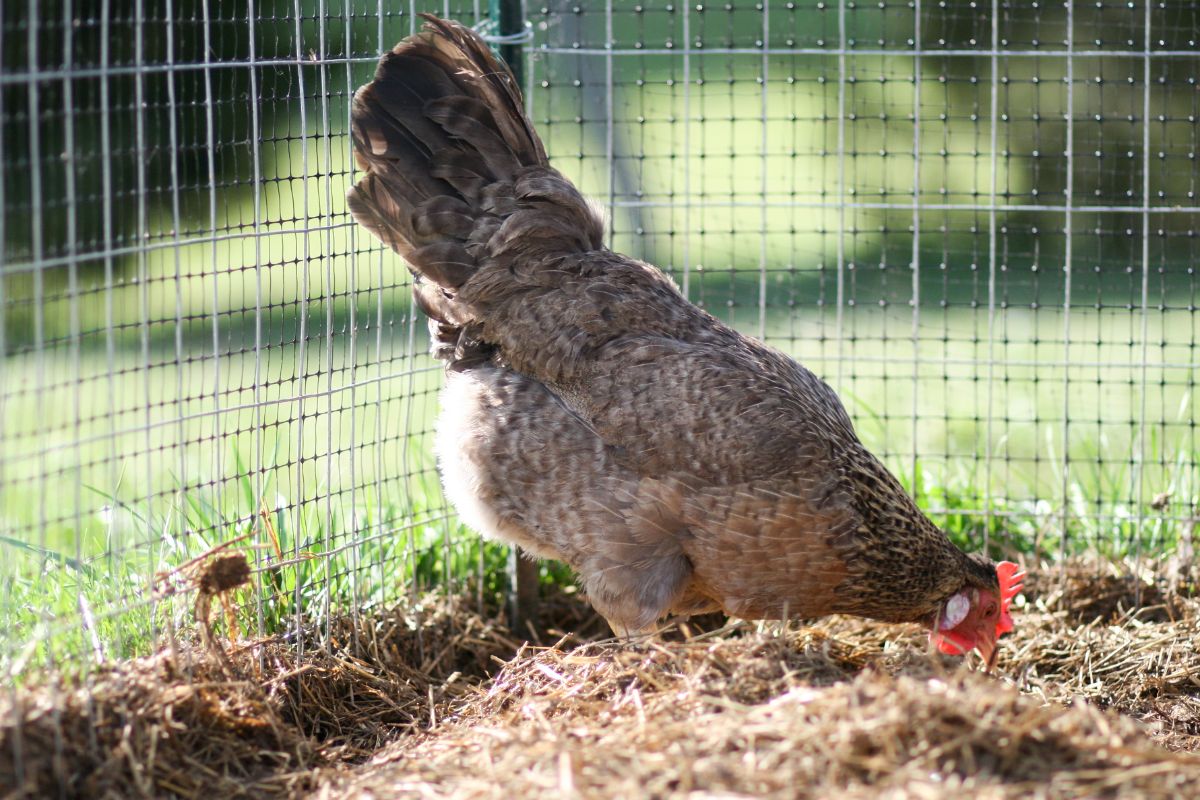 Cream Legbar chickens come in two strains: production birds and birds that remain true to the original breed standards.
The latter are more friendly and easy to handle. The former are known to be a bit more aggressive, standoffish, and less tolerant of confinement.
Both strains, however, are said to be highly alert and predator-savvy chickens. This makes them excellent free-range birds. They are also wonderful foragers.
When it comes to broodiness, it depends on the strain and individual hen. If you are looking for a docile, friendly non-setter, talk to your local hatchery to make sure you get the right strain.
Special Care and Considerations for Cream Legbar Chickens
In general, Cream Legbar chickens are easy to care for. They are healthy and tolerate cold and warm weather well.
Like all chickens with a single comb, there is a risk of frostbite during the winter. A swipe of vaseline can help to protect their comb when the temperature drops below freezing.
Finally, Cream Legbar roosters are known to be aggressive, especially during mating season. Be sure to keep them separated from other breeds during this time.