The Cornish chicken is a dual-purpose breed hailing from Cornwall, England. They will lay about 160 eggs per year, which puts them on the lower end of the productivity spectrum. They are better known as meat birds due to their large size and broad frame.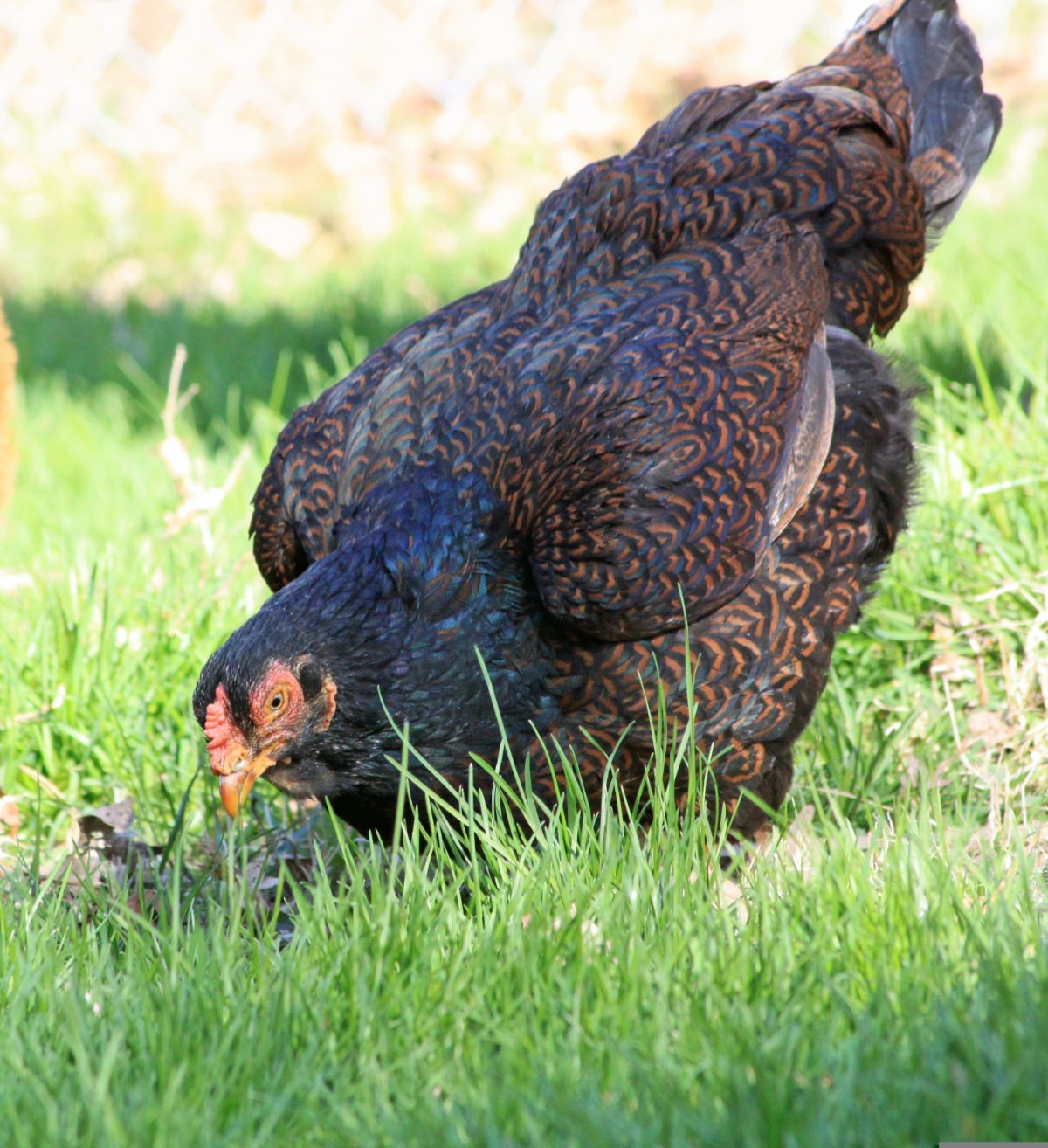 They grow and mature more slowly than other production breeds, but they make up for their slow growth with a large, meaty carcass.
Jump to:
How to Buy Online Cornish Chickens

Cornish Bantam Chicks As low as: $3.25 - Read reviews
Dark Cornish Chicks As low as: $1.85 - Read reviews
Cornish Chicken Breed Quick Info
Cornish Chicken Description
| | |
| --- | --- |
| Cornish Type/Size: | Standard |
| Feather Color: | Green, brown, and blue |
| Leg Type: | Clean |
| Leg Color: | Yellow |
| Skin Color: | Yellow |
| Cornish Ease of Raising/Keeping: | Hard |
| Cornish Special Care Needs: | Yes |
| Is the Cornish breed a common, rare, or protected breed of chicken? | Rare, "threatened" status |
Cornish Use
| | |
| --- | --- |
| Meat | Yes |
| Eggs | Yes |
| Dual Purpose | Yes |
| Cornish Temperament: | Aggressive |
| Cornish Ability/Likelihood to Free Range: | Yes |
Cornish Egg Production
| | |
| --- | --- |
| Egg Color | Brown |
| Egg Size | Medium |
| Estimated Number of Eggs Per Year | 160 |
| Likeliness to Brood Eggs/Raise Chicks | High |
Cornish Meat Production
| | |
| --- | --- |
| Dressed Weight Male | 7 lbs. |
| Dressed Weight Female | 5 ½ lbs. |
Cornish Climate Tolerance
Cornish Age to Maturity
| | |
| --- | --- |
| Number of Months to Reach Full Size | 5 Months |
| Number of Months to Start Egg Laying | 5 Months |
| Number of Weeks/Months to Reach Meat Harvest Size | 18 Weeks |
Cornish Size at Maturity
Origins of the Cornish Chicken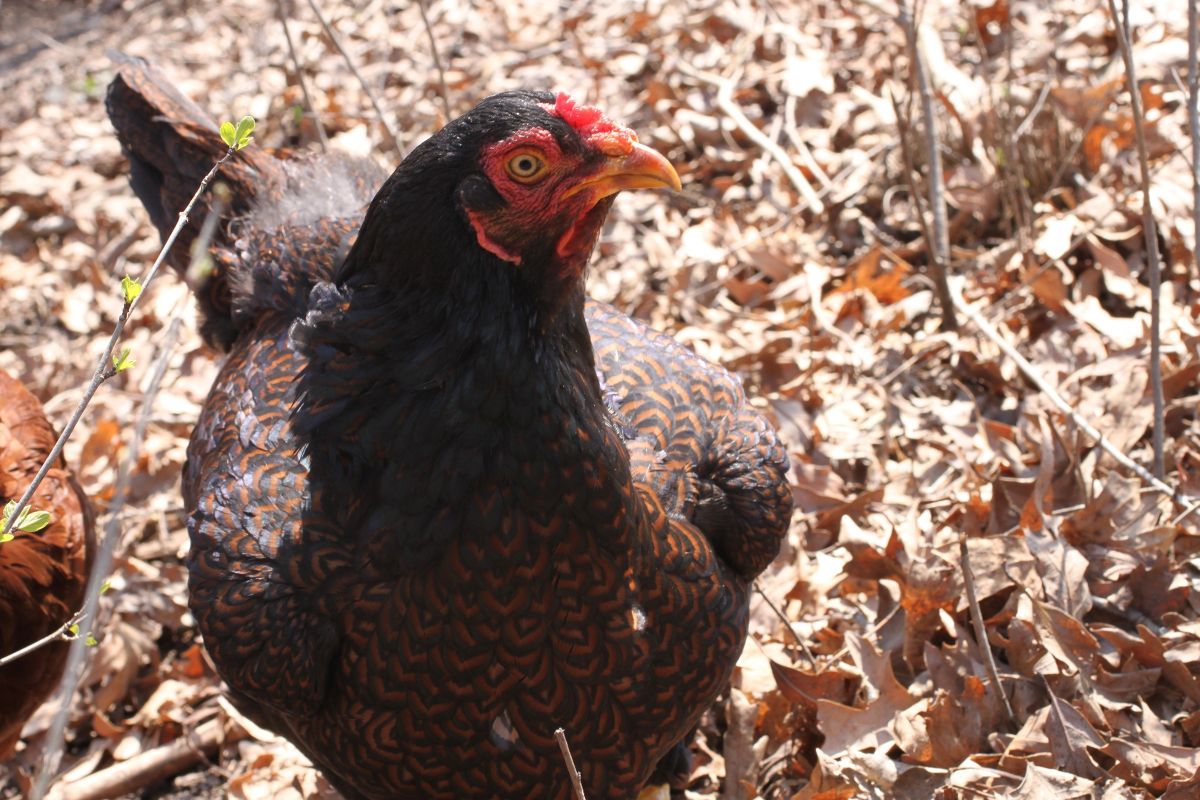 The Cornish chicken originated in England over 200 years ago, in 1820. It was originally called the Indian Game chicken. Sir Walter Gilbert crossed the Red Aseel with the Black Breasted Red Game of the time in an attempt to create a superior fighting bird.
The breed was accepted by the American Poultry Association in 1893, and the name was soon changed to the Cornish. Soon after, other varieties were recognized, including white, white-laced red, and buff.
Some Things to Know About the Cornish Chicken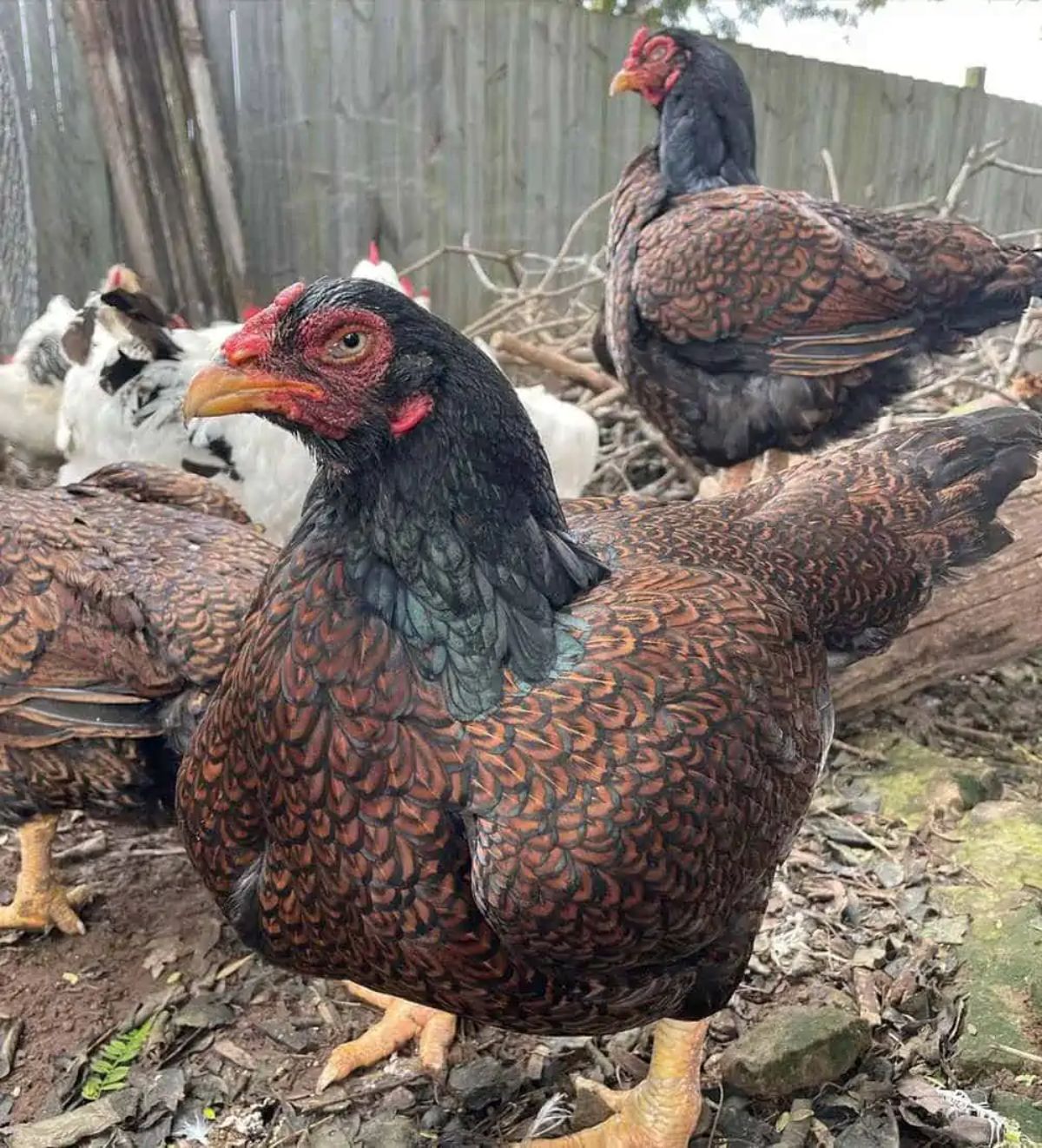 The Cornish chicken is characterized by an unusually compact body. They have a wide back and a broad, deep chest. This makes them great meat birds, as they are almost always heavier than they look.
They have tight-fitting feathers that are a combination of dark brown and iridescent green. Their large size and stocky, sleek build are reminiscent of their original purpose as game birds.
How Easy is it to Keep Cornish Chickens?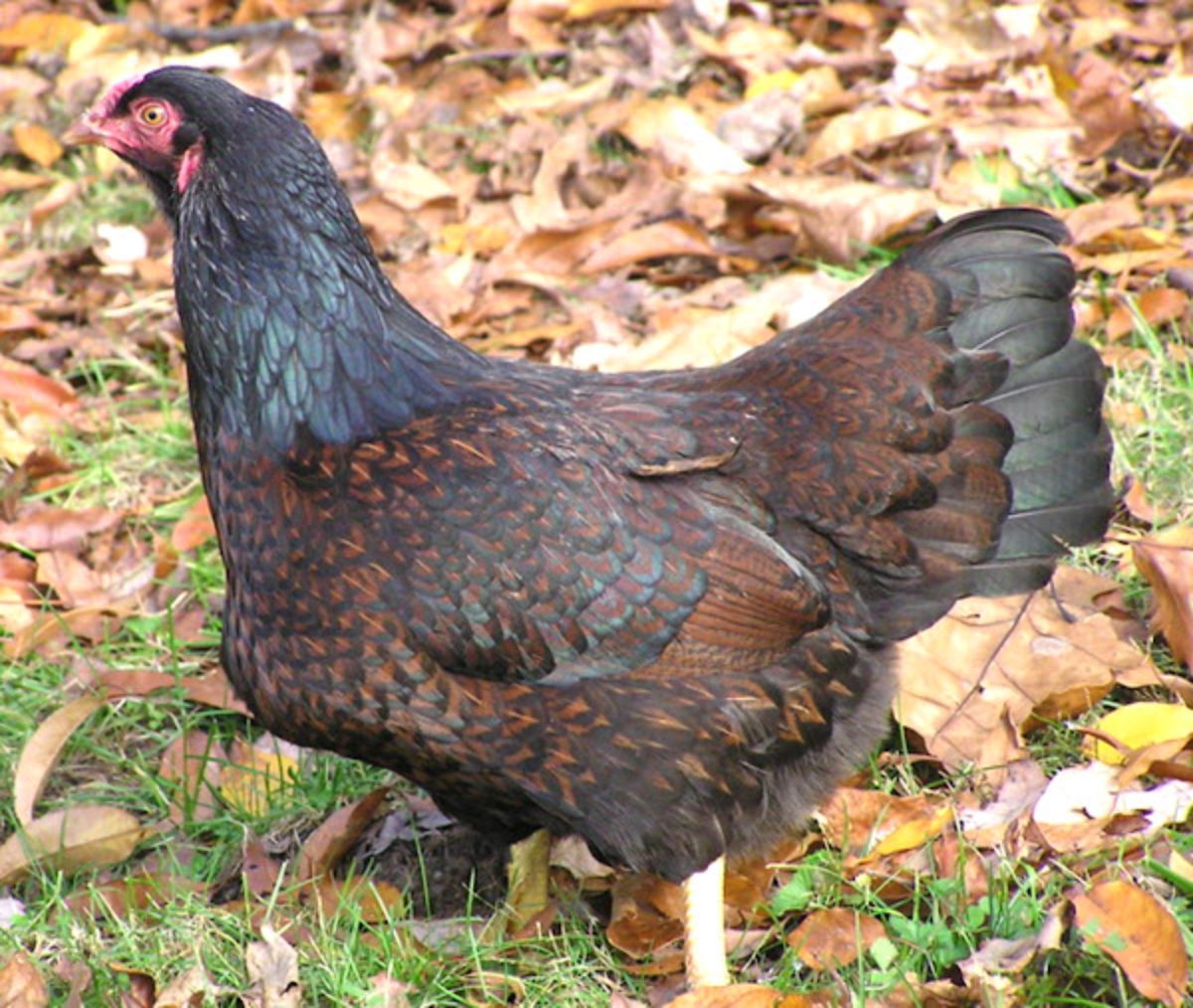 Cornish chicken is not a good breed for first-time chicken owners. These birds tend to be on the aggressive side and are often at the top of the pecking order within a flock. This is especially true if you have a rooster within your coop.
Cornish hens tend to go broody more often than you might expect for a meat bird. However, if you plan to let your hens raise their own chicks, be aware that their hatching rate is lower than other breeds. This is due to their tight-knit feathers, which don't provide a very comfy environment for their eggs. Their short legs and heavy bodies also cause them to break eggs more often than other breeds.
Special Care and Considerations for Cornish Chickens
The Cornish chicken's unique tight feathering prevents them from thriving in low temperatures. When cold weather hits, be sure to provide plenty of shelter and heat to help your Cornish hens keep warm.
Another thing to consider if you want to free-range your Cornish chickens is protection from predators. Because of their weight, lack of ability to fly, and short legs, they move slowly and are often not able to escape from predators.