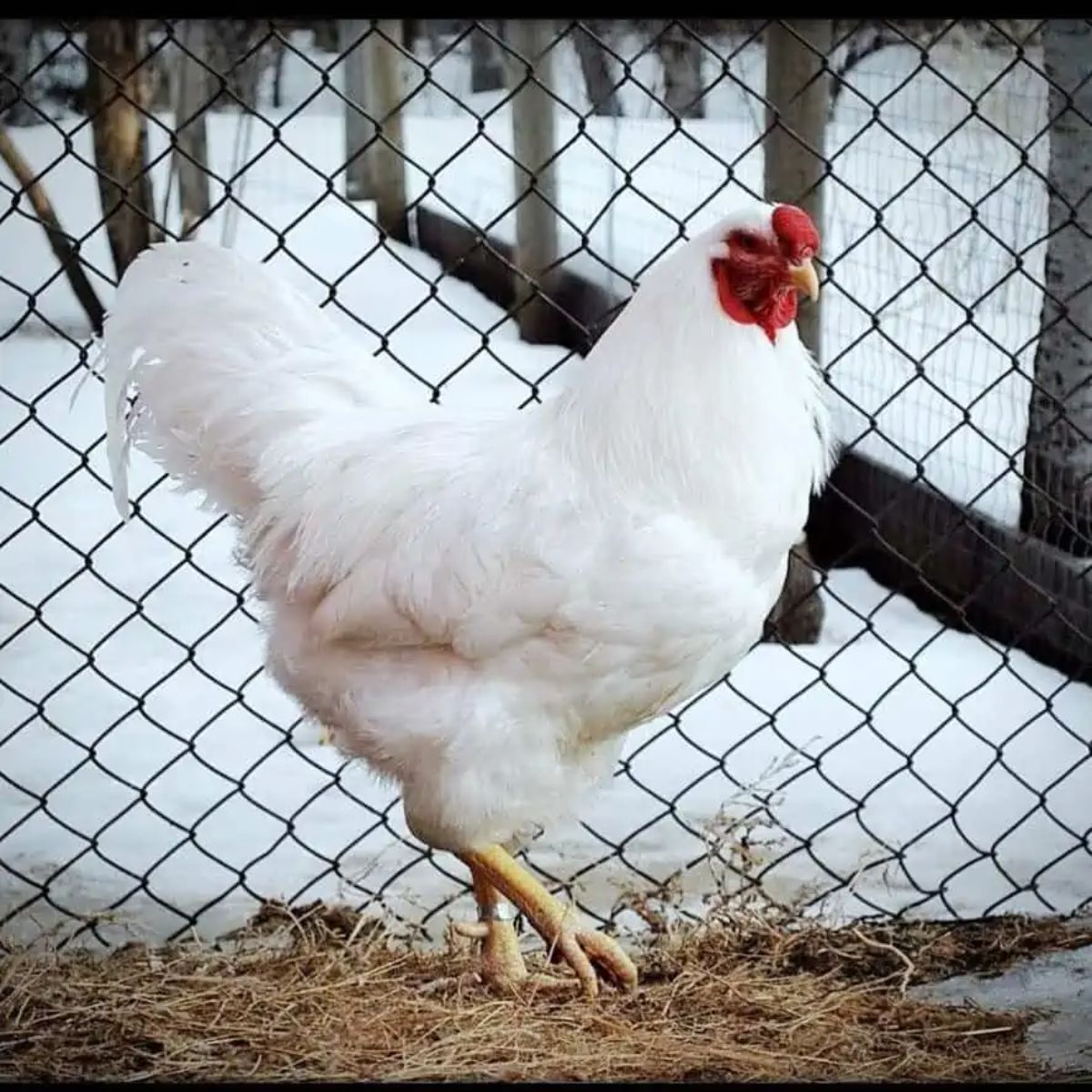 This Chantecler is an excellent dual-purpose chicken breed. Hens are wonderful layers, laying up to 220 light brown eggs per year. Hens will continue laying in the winter and may go broody. They also provide excellent quality meat when raised as broilers.
Jump to:
How to Buy Online Chantecler Chickens

White Chanteclers As Low as: $7.40 - Read reviews
Chantecler Chicken Breed Quick Info
Chantecler Chicken Description
| | |
| --- | --- |
| Chantecler Type/Size: | Standard |
| Feather Color: | White or partridge |
| Leg Type: | Clean |
| Leg Color: | Yellow |
| Skin Color: | Yellow |
| Chantecler Ease of Raising/Keeping: | Easy |
| Chantecler Special Care Needs: | No |
| Is the Chantecler breed a common, rare, or protected breed of chicken? | Rare |
Chantecler Use
| | |
| --- | --- |
| Meat | Yes |
| Eggs | Yes |
| Dual Purpose | Yes |
| Chantecler Temperament: | Gentle, friendly |
| Chantecler Ability/Likelihood to Free Range: | Yes |
Chantecler Egg Production
| | |
| --- | --- |
| Egg Color | Brown |
| Egg Size | Large |
| Estimated Number of Eggs Per Year | 220 |
| Likeliness to Brood Eggs/Raise Chicks | Medium |
Chantecler Meat Production
| | |
| --- | --- |
| Dressed Weight Male | 7 ¼ lbs. |
| Dressed Weight Female | 5 lbs. |
Chantecler Climate Tolerance
Chantecler Age to Maturity
| | |
| --- | --- |
| Number of Months to Reach Full Size | 5 Months |
| Number of Months to Start Egg Laying | 5 Months |
| Number of Weeks/Months to Reach Meat Harvest Size | 16 Weeks |
Chantecler Size at Maturity
Origins of the Chantecler Chicken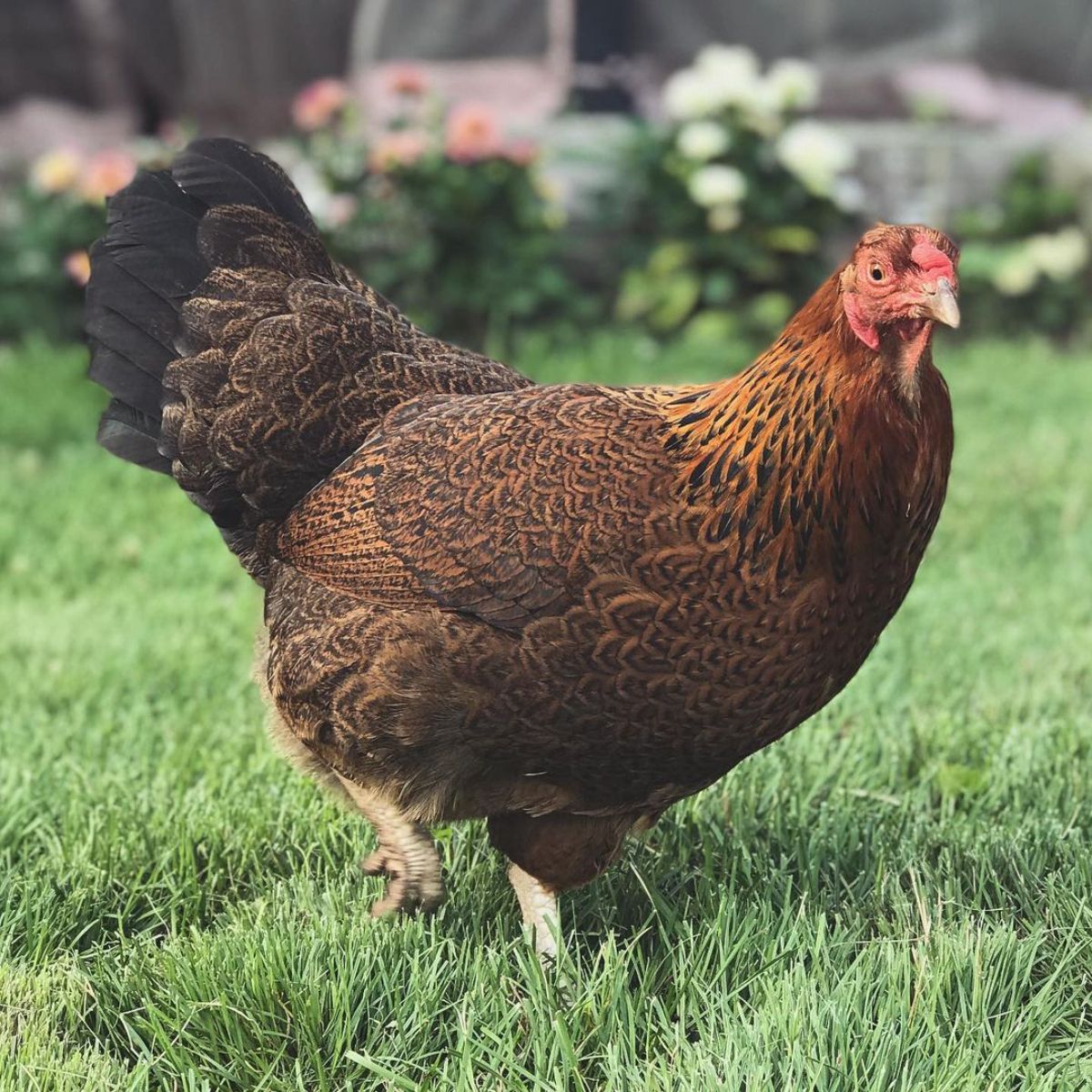 The Chantecler chicken is the first Canadian breed. They were created by Brother Wilfred Chatelain, who lived in Quebec, Canada, and realized that no chicken breed had yet been developed in the country.
He aimed to create a dual-purpose bird that was extremely cold hardy to withstand the harsh winters of Canada. He started by crossing a Dark Cornish rooster with a White Leghorn hen, then added in a Rhode Island Red, a White Wyandotte, and a Plymouth Rock to the lineage.
The development of the breed started in 1908, and it was officially recognized as a breed in the United States in 1921.
Some Things to Know About the Chantecler Chicken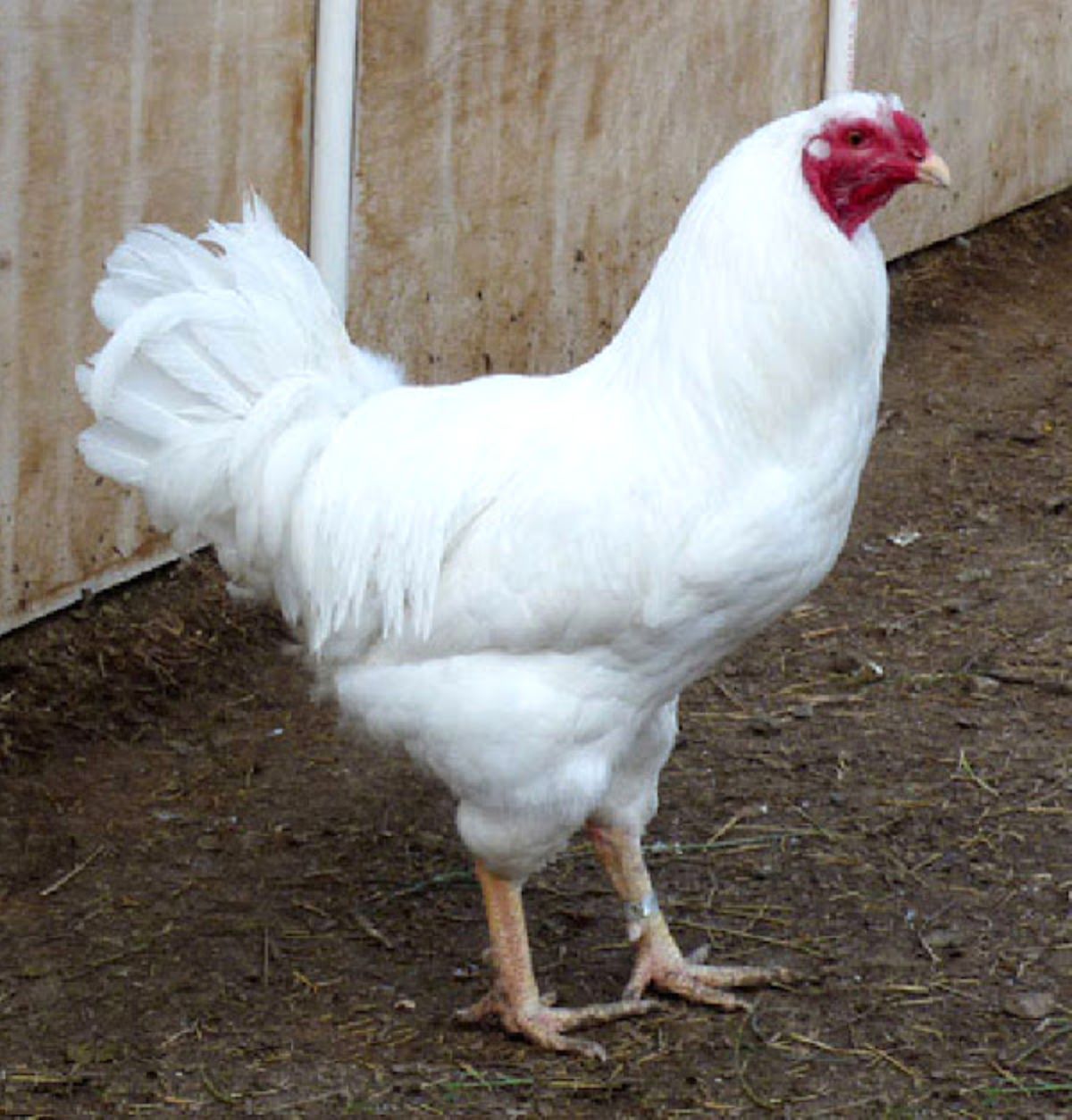 The Chantecler chicken breed is known for having a very small comb that sits low on its head and almost no wattles. This contributes to them being extremely cold hardy.
They can be found in both White and Partridge coloring, both of which have yellow legs and skin.
How Easy is it to Keep Chantecler Chickens?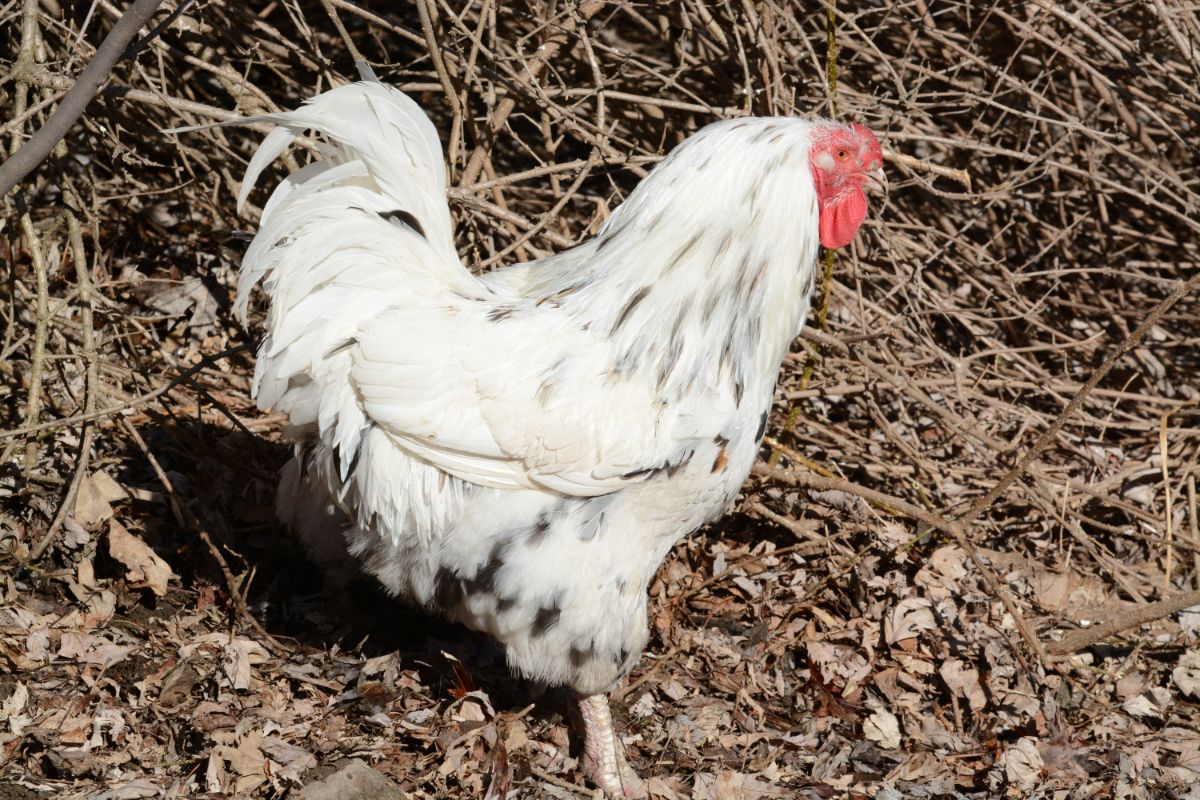 If there's one thing that Chantecler chickens are known for, it's being cold hardy. They were developed specifically for the brutal Canadian winters, so they are able to thrive in cold weather. Their tiny cushion comb and near non-existent wattles prevent them from being at risk for frostbite.
However, they do not excel in warmer climates. If you live somewhere close to the equator, this may not be the bird for you.
They can do well as free-range chickens or in confinement. They are very adaptable birds that are known to be gentle, calm, and friendly, especially if handled as young chicks.
Special Care and Considerations for Chantecler Chickens
Chantecler chickens are healthy, hardy chickens with no predispositions to disease or any need for special care. They excel in colder climates and are a great choice to add to your flock!