This rare heritage chicken breed is a fine layer of medium-sized white eggs. Hens are not very broody, which is good news if you plan to collect eggs rather than raise chicks.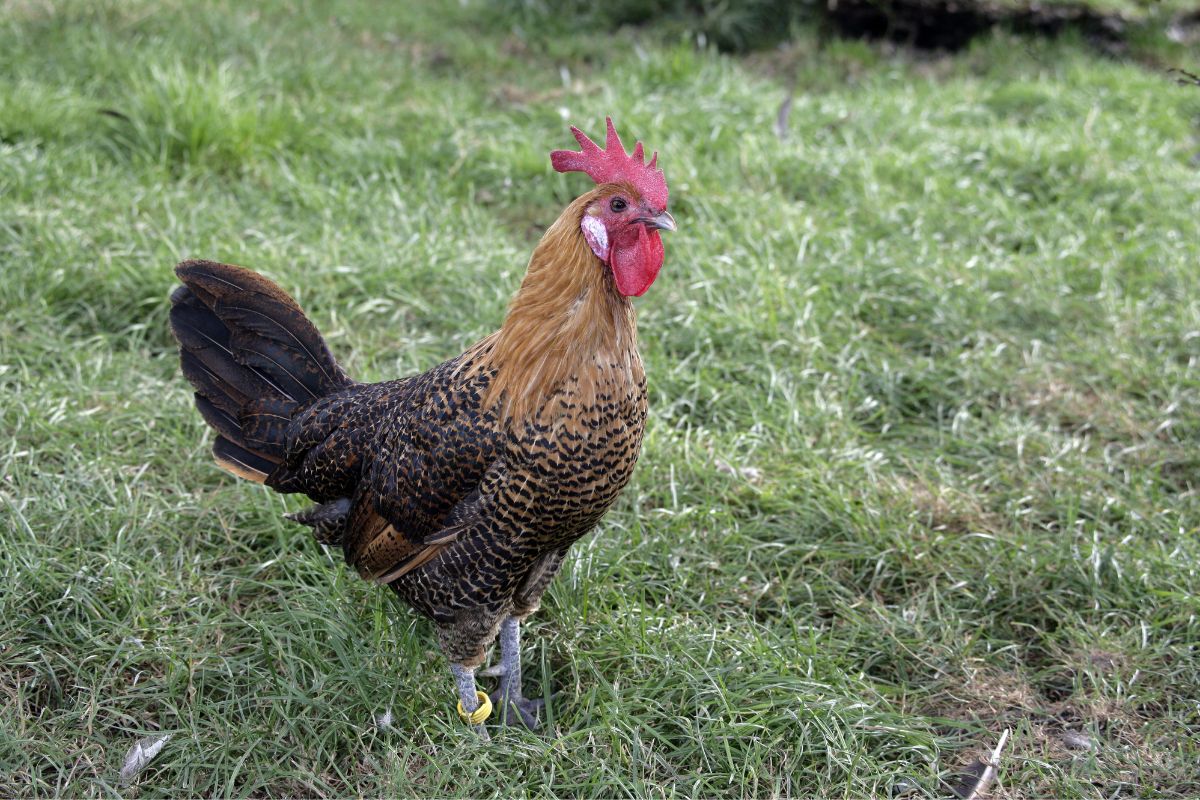 They are not generally used as meat birds, as their meat is considered to be poor quality.
A fun fact about Campine chickens is that when a Silver Campine hen is crossed with a Golden Campine rooster, their chicks will be able to be sexed at a day old. Female chicks will be a reddish-pink color, while males will have gray at the peak of their heads.
Jump to:

Campine Chicken Breed Quick Info
Campine Chicken Description
| | |
| --- | --- |
| Campine Type/Size: | Standard |
| Feather Color: | Black/Gold or Silver |
| Leg Type: | Clean |
| Leg Color: | Slate/Blue |
| Skin Color: | White |
| Campine Ease of Raising/Keeping: | Easy |
| Campine Special Care Needs: | No |
| Is the Campine breed a common, rare, or protected breed of chicken? | Rare, "critical" status |
Campine Use
| | |
| --- | --- |
| Meat | No |
| Eggs | Yes |
| Dual Purpose | No |
| Campine Temperament: | Docile, active |
| Campine Ability/Likelihood to Free Range: | Yes |
Campine Egg Production
| | |
| --- | --- |
| Egg Color | White |
| Egg Size | Medium |
| Estimated Number of Eggs Per Year | 140-200 |
| Likeliness to Brood Eggs/Raise Chicks | Low |
Campine Meat Production
| | |
| --- | --- |
| Dressed Weight Male | N/A |
| Dressed Weight Female | N/A |
Campine Climate Tolerance
| | |
| --- | --- |
| Heat | Excellent |
| Cold | Moderate |
Campine Age to Maturity
| | |
| --- | --- |
| Number of Months to Reach Full Size | 5 Months |
| Number of Months to Start Egg Laying | 5 Months |
| Number of Weeks/Months to Reach Meat Harvest Size | N/A |
Campine Size at Maturity
Origins of the Campine Chicken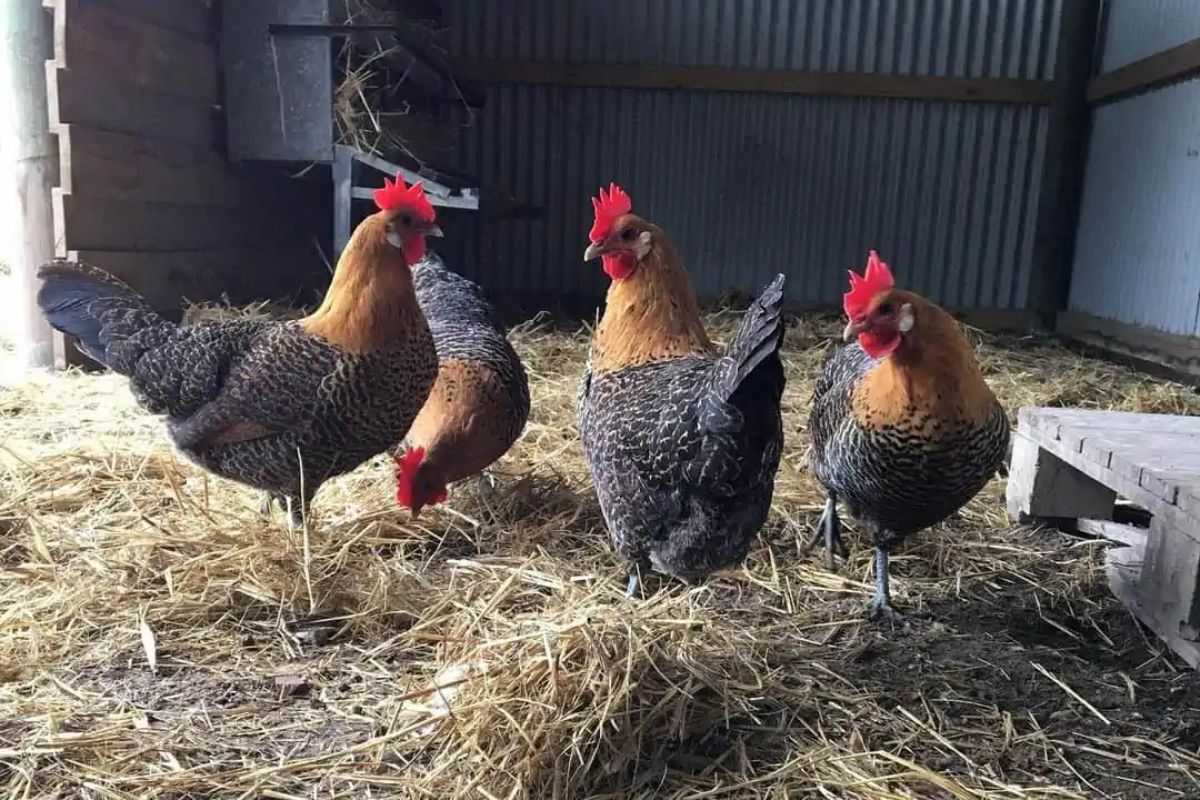 The Campine is an old, rare breed that originated in the Kempen district of Belgium. The ancestors of this breed are believed to have been a type of Turkish fowl. It is said that Julius Caesar took Campine chickens back to Rome after attacking and looting Belgium.
By the late 19th century, Campine chickens had been imported to England and became quite popular there. In 1893, they were first imported into the United States. They were not as popular in the States, though, because of their lack of hardiness.
Some Things to Know About the Campine Chicken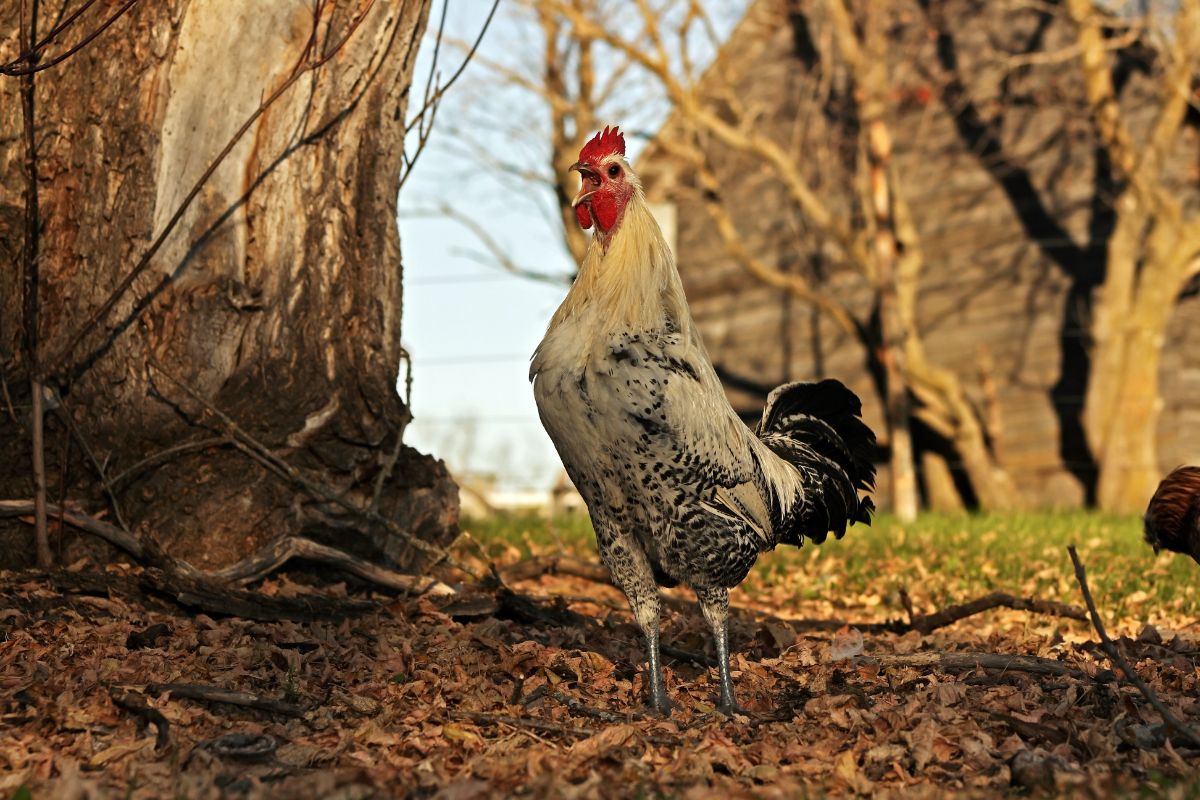 This breed boasts beautiful black and gold plumage. Their base feathers are black with gold barring, while their hackles are a golden color. Campine chicks are colorful, with a striking zip-zag pattern of black, white, and brown stripes.
They have a smaller frame than their close relative, the Braekel chicken. Roosters are hen-feathered. Both sexes have tight-knit feathers that can be found in both silver and golden colors.
These birds have a large red single comb that is prone to flopping to one side. Their legs are a dark slate blue color, while their head and wattles are red. They have white skin and earlobes.
How Easy is it to Keep Campine Chickens?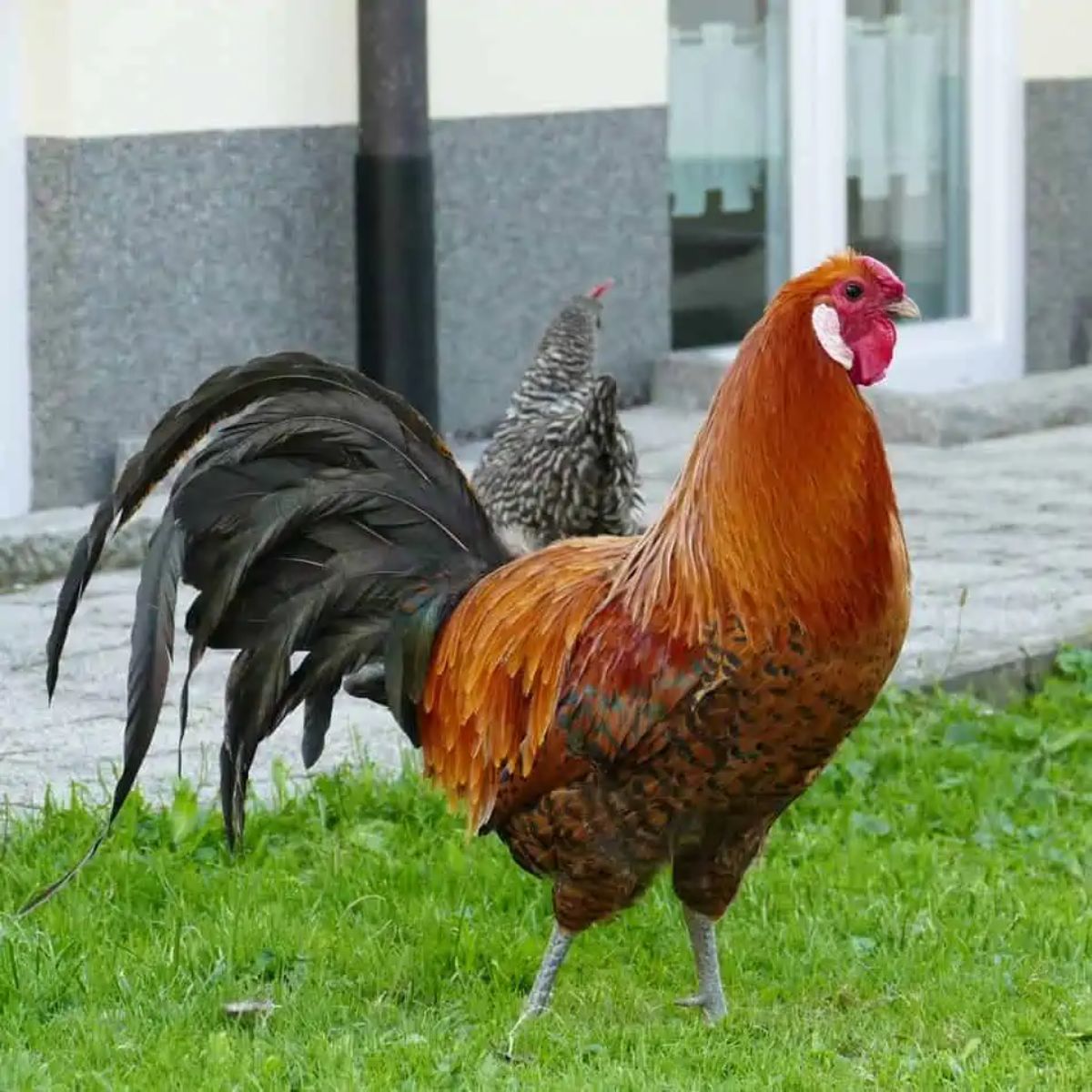 Campine chickens are known to be a curious, flighty breed. They are a decent breed for beginners, as they have been described as entertaining and friendly. However, they do not necessarily enjoy being cuddled, so they are not the best pet chickens.
Overall, they are easy to care for. This somewhat rare breed prefers warmer climates and does not do well in extremely cold temperatures.
Special Care and Considerations for Campine Chickens
As with all chickens with a single comb, there is a risk of frostbite in the winter. When temperatures drop, a swipe of vaseline on their comb can help to protect it from frostbite.
They do best in a flock with other non-assertive breeds, as they are smaller and may be bullied by larger chickens.