The California White is an egg-laying machine. They are one of the most popular hybrid breeds used in the commercial egg industry today. These hens are extremely prolific and will lay 300+ large white eggs per year.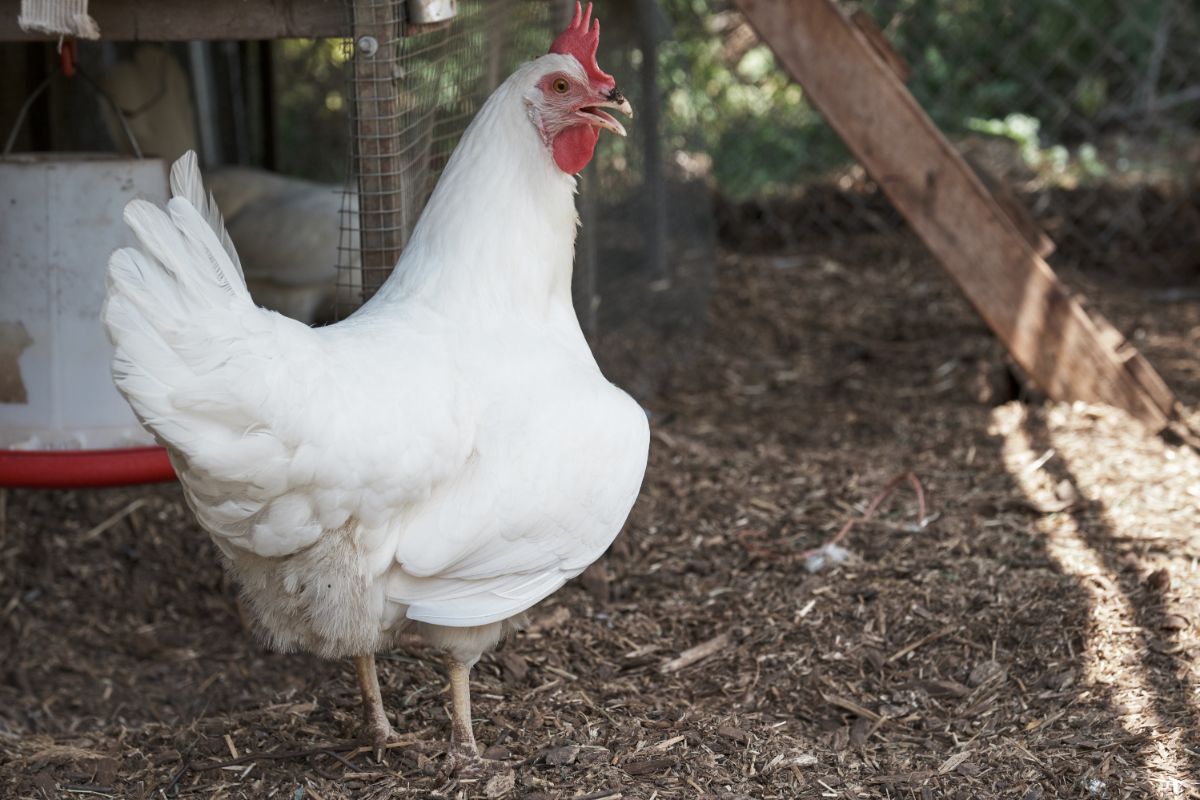 These birds display outstanding hybrid vigor and surpass even the White Leghorn when it comes to laying and longevity.
Although they are favored for their high egg production, they are a dual-purpose breed that can also be raised for meat. They grow exceptionally fast and can be harvested between 16-20 weeks of age.
Jump to:
How to Buy Online California White Chickens

California White Chicks As low as: $1.85 - Read reviews
California White Chicken Breed Quick Info
California White Chicken Description
| | |
| --- | --- |
| California White Type/Size: | Hybrid |
| Feather Color: | White with black flecks |
| Leg Type: | Clean |
| Leg Color: | Yellow |
| Skin Color: | Yellow |
| California White Ease of Raising/Keeping: | Easy |
| California White Special Care Needs: | No |
| Is the California White breed a common, rare, or protected breed of chicken? | Common |
California White Use
| | |
| --- | --- |
| Meat | Yes |
| Eggs | Yes |
| Dual Purpose | Yes |
| California White Temperament: | Docile, active |
| California White Ability/Likelihood to Free Range: | Yes |
California White Egg Production
| | |
| --- | --- |
| Egg Color | White |
| Egg Size | Large |
| Estimated Number of Eggs Per Year | 300 |
| Likeliness to Brood Eggs/Raise Chicks | Low |
California White Meat Production
| | |
| --- | --- |
| Dressed Weight Male | 4 ¼ lbs. |
| Dressed Weight Female | 3 ½ lbs. |
California White Climate Tolerance
California White Age to Maturity
| | |
| --- | --- |
| Number of Months to Reach Full Size | 17 Weeks |
| Number of Months to Start Egg Laying | 17 Weeks |
| Number of Weeks/Months to Reach Meat Harvest Size | 16-20 Weeks |
California White Size at Maturity
Origins of the California White Chicken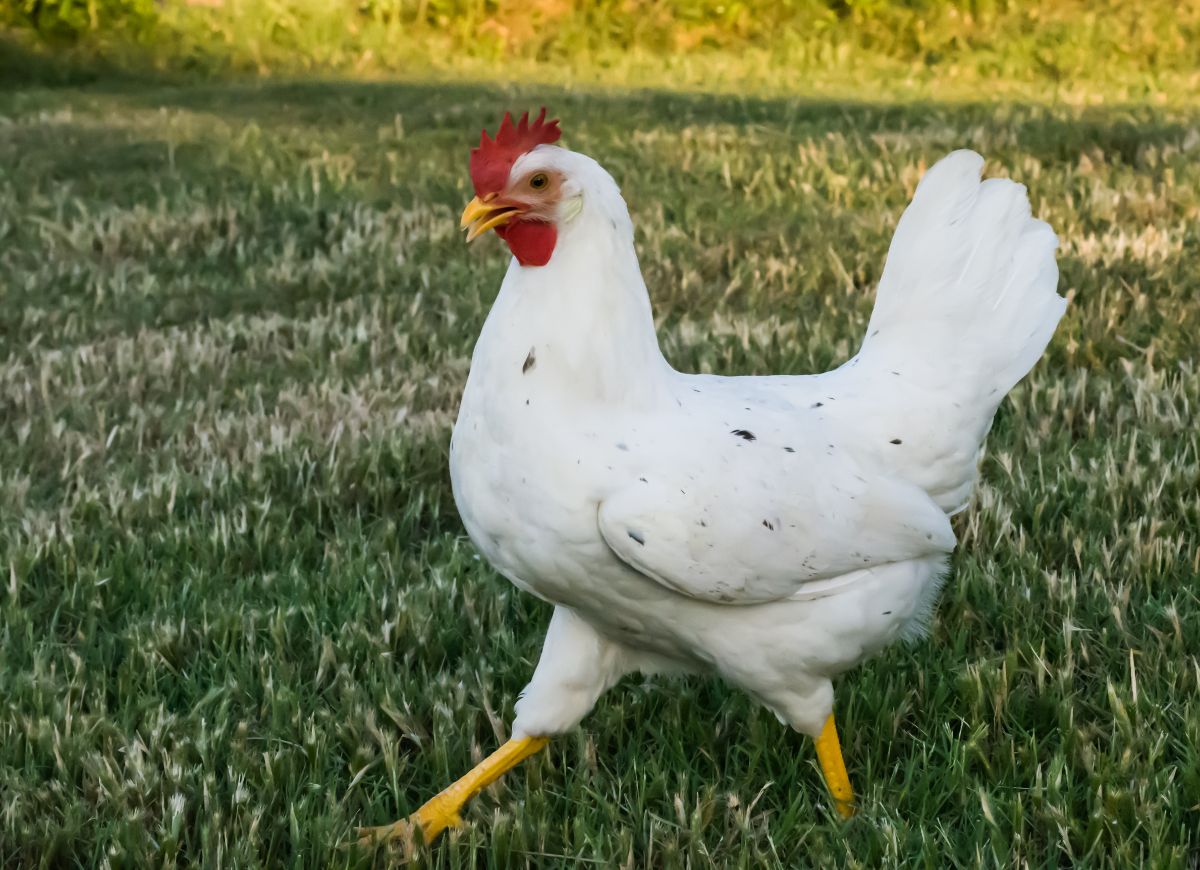 The California White Chicken is an American hybrid breed. They were developed in the State of California during the 1930s with the goal of creating a superior bird for egg and meat production.
They are a cross between a White Leghorn hen and a California Grey rooster. This cross results in hybrid vigor, meaning the California White is higher-producing, longer-living, and hardier than either of its parent breeds.
Some Things to Know About the California White Chicken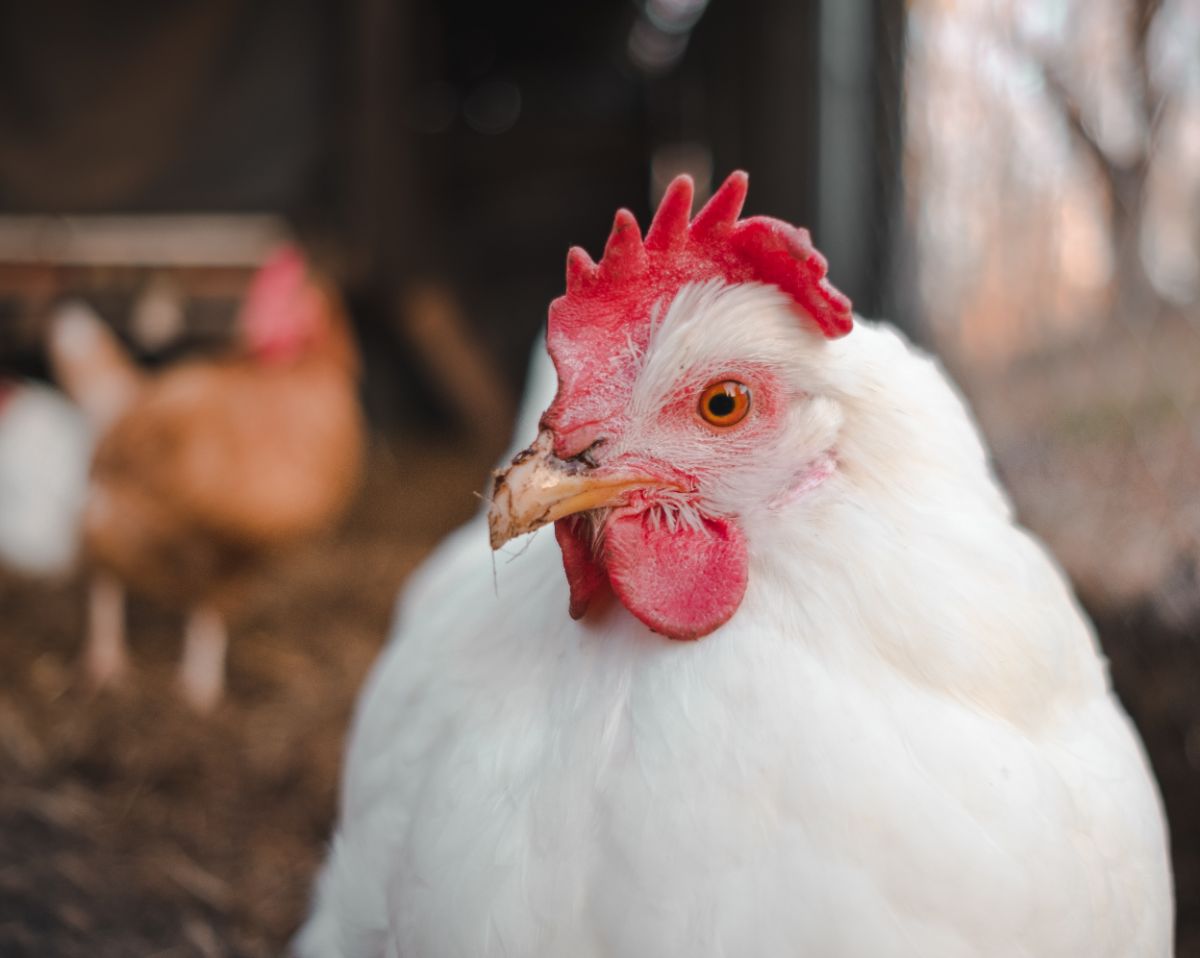 California Whites look very similar to their White Leghorn parents. They both share white plumage, a single red comb, and yellow legs and skin.
What distinguishes the California White is its slightly larger size and flecks of black feathers throughout its otherwise white plumage.
How Easy is it to Keep California White Chickens?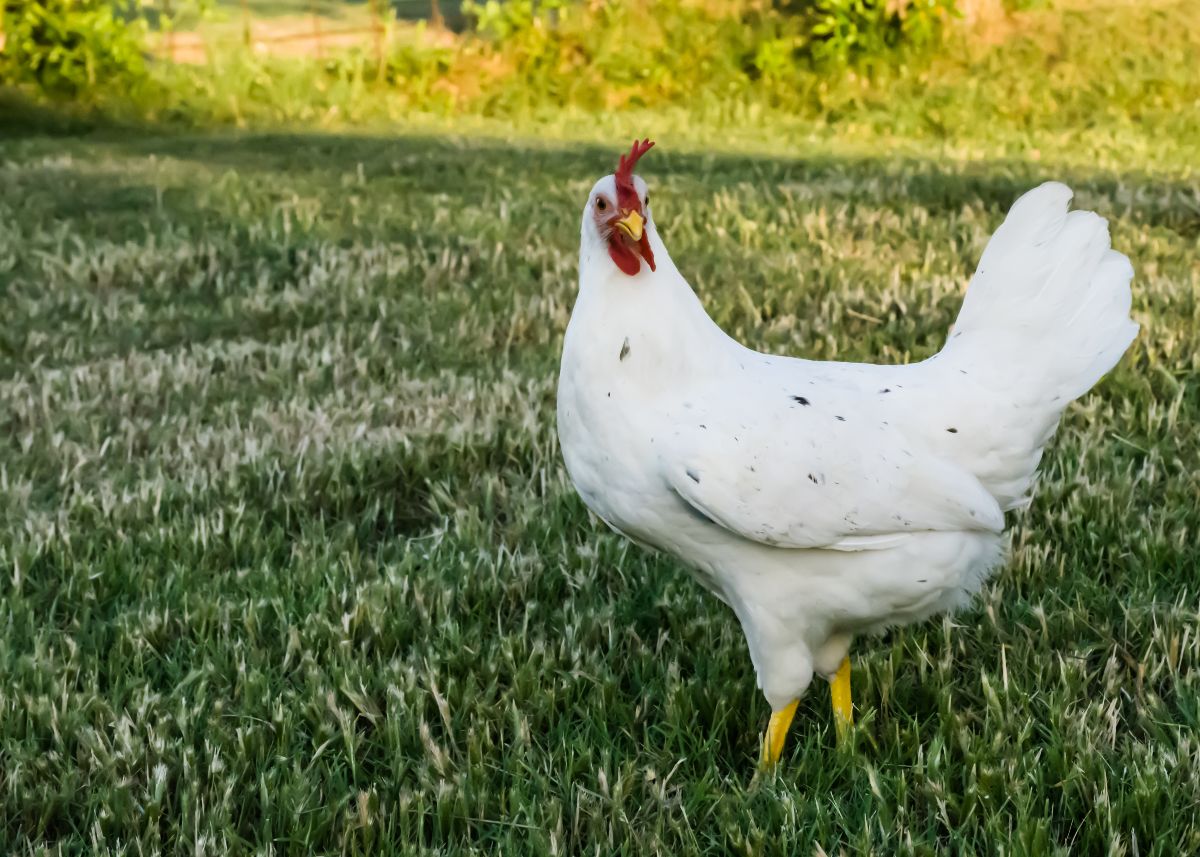 The California White chicken is particularly hardy, especially in the cold. Hens will often continue to lay throughout the winter without skipping a beat. The only thing to be cautious of is their single comb. When temperatures drop, the comb is at risk of becoming frostbitten. Vaseline can help prevent this.
These chickens are ideal for egg and meat production because they are able to thrive in confinement. They also do well as free-range birds. They are known to be quiet, which makes them a good choice for backyard chicken owners who live in urban settings or close to neighbors.
Special Care and Considerations for California White Chickens
In general, the California White is a hardy, healthy breed that is easy to care for and great for beginning chicken owners. They are calm, friendly, and easy to handle.
Hens will rarely go broody, so you don't have to worry about them pecking at you when you collect eggs. Their hybrid vigor makes them one of the most high-producing egg layers out there, perfect for production farms and small homesteads alike.