The Burmese Bantam chicken is a true bantam, meaning that it is a smaller version of a larger counterpart that is considered a separate breed.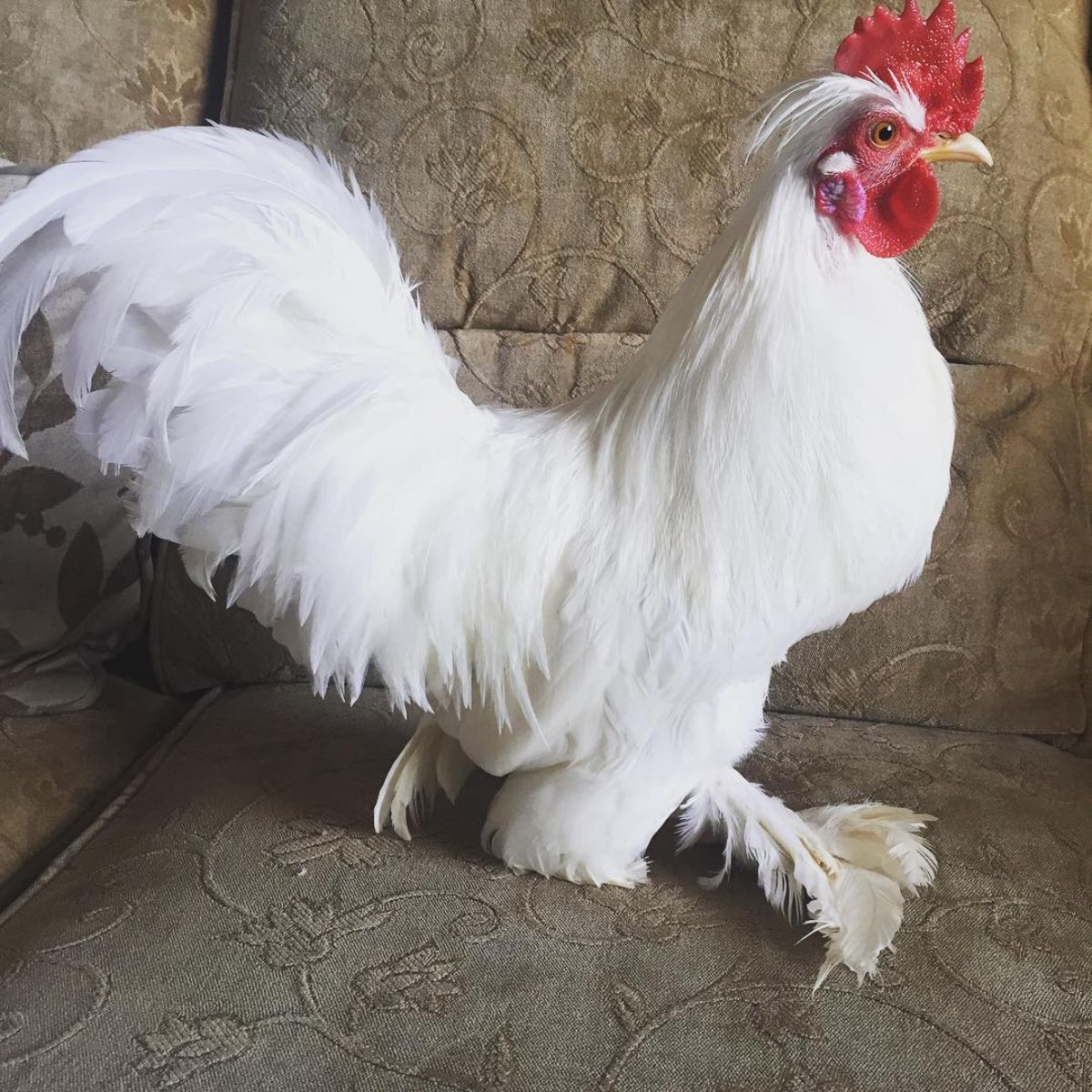 They are considered ornamental, and due to their rarity, most eggs are incubated. This means that they are not used for egg or meat production besides laying eggs meant for incubation.
Jump to:

Burmese Bantam Chicken Breed Quick Info
Burmese Chicken Description
| | |
| --- | --- |
| Burmese Type/Size: | Bantam |
| Feather Color: | White |
| Leg Type: | Feathered |
| Leg Color: | Yellow |
| Skin Color: | White |
| Burmese Ease of Raising/Keeping: | Medium |
| Burmese Special Care Needs: | Yes |
| Is the Burmese breed a common, rare, or protected breed of chicken? | Rare |
Burmese Use
| | |
| --- | --- |
| Meat | No |
| Eggs | No |
| Dual Purpose | No |
| Burmese Temperament: | Lively, friendly, tame |
| Burmese Ability/Likelihood to Free Range: | No |
Burmese Egg Production
| | |
| --- | --- |
| Egg Color | White, Tinted |
| Egg Size | Small |
| Estimated Number of Eggs Per Year | Unknown |
| Likeliness to Brood Eggs/Raise Chicks | High |
Burmese Meat Production
| | |
| --- | --- |
| Dressed Weight Male | N/A |
| Dressed Weight Female | N/A |
Burmese Climate Tolerance
Burmese Age to Maturity
| | |
| --- | --- |
| Number of Months to Reach Full Size | 7 Months |
| Number of Months to Start Egg Laying | N/A |
| Number of Weeks/Months to Reach Meat Harvest Size | N/A |
Burmese Size at Maturity
Origins of Burmese Bantam Chicken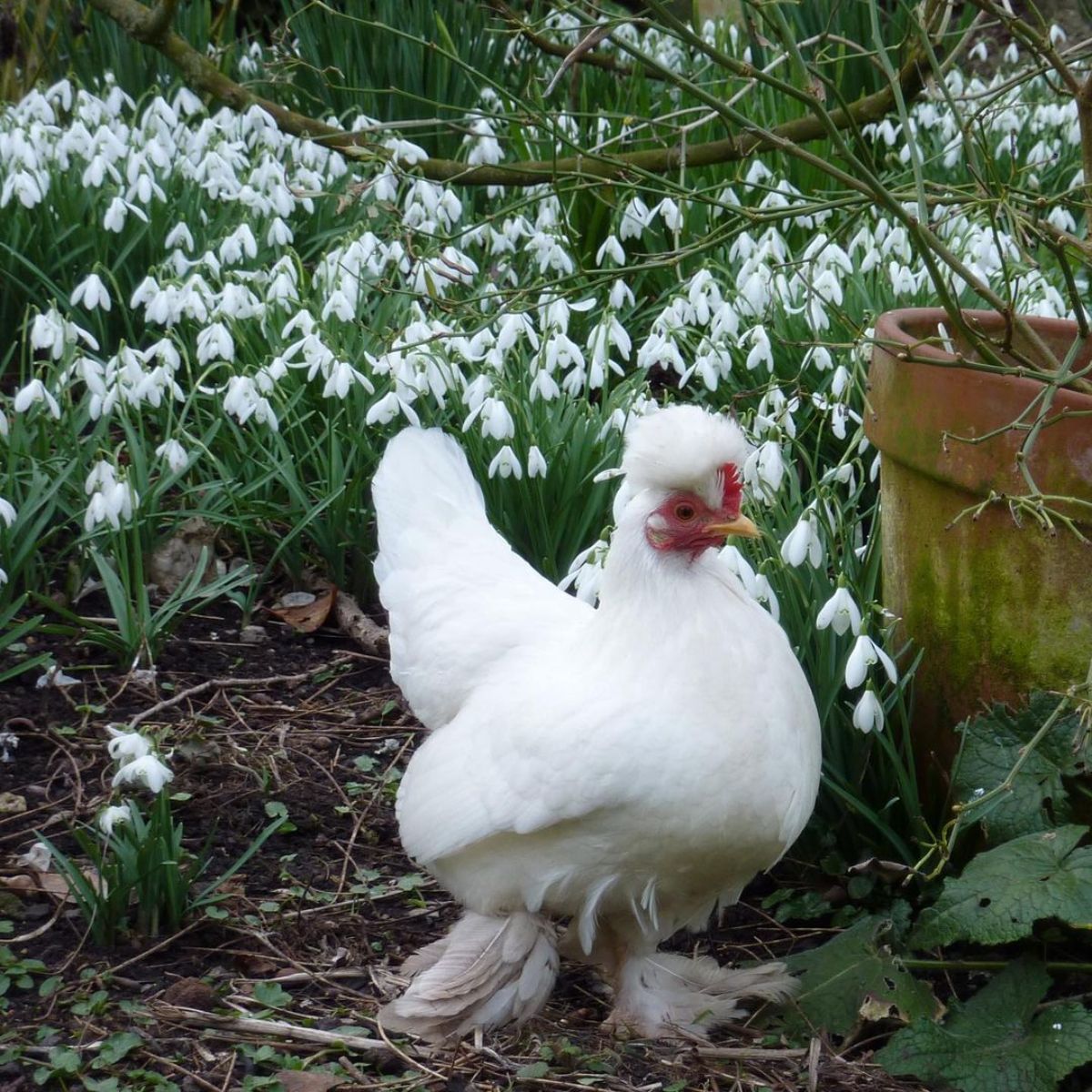 The Burmese Bantam chicken was first sent from Burma (now Myanmar) to Scotland in 1880. The hens were then bred with prototype Sultan Bantams to create the breed was know of today as the Burmese Bantam.
Some Things to Know About Burmese Bantam Chicken
Burmese Bantams are very similar in appearance to Booted Bantams but are smaller, with a lower, longer carriage and a feathered crest.
This breed is white with feathered feet. They have a single comb and wings that droop and touch the ground. They have a very large tail and short legs. Their red earlobes are small, while their wattles are long and pendant-like. They have a short and thick neck.
How Easy is it to Keep Burmese Bantam Chickens?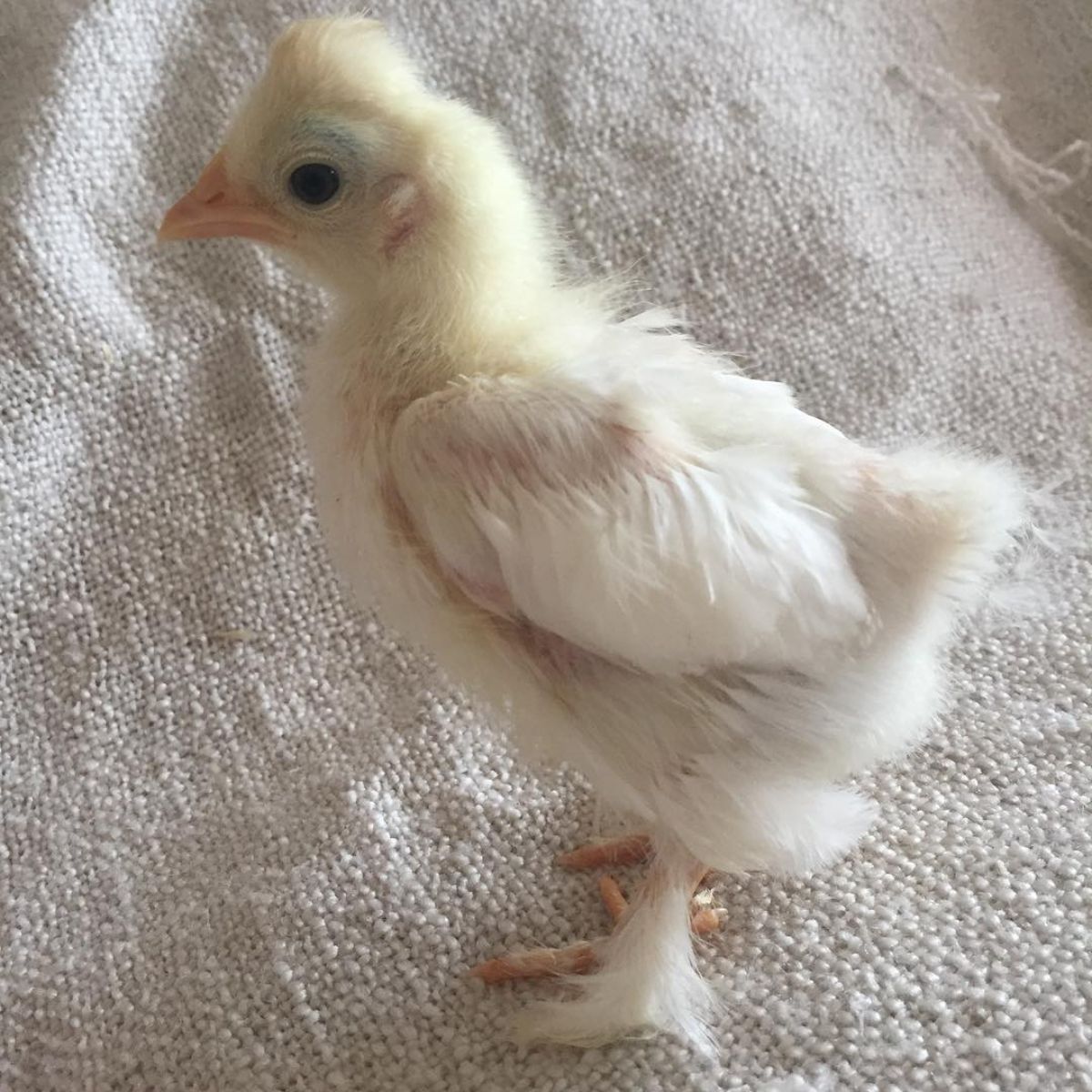 This breed is friendly and tame, making them ideal show and pet birds. In fact, they excel as pets for children due to their small size and gentle nature. They are active but not flighty and enjoy interacting with humans, especially if they were raised around them as young chicks.
They do not excel as free-range birds but instead do best in confinement. They should be provided a clean, dry coop along with a covered run so they can wander around and scratch a bit.
Special Care and Considerations for Burmese Bantam Chickens
The Burmese Bantam requires extra care to maintain its showy appearance. They should be kept in clean, dry housing and away from mud to protect their long, white feathers.
Their feathered crest, single comb, feathered legs, and long wattles make them particularly sensitive to cold weather and rain/snow. They should be kept indoors in a climate-controlled coop when the weather is poor. Vaseline on their comb and wattles can also help to protect them from frostbite.