The Burford Brown chicken is an egg-laying breed. They are not generally raised for meat production due to their poor meat quality.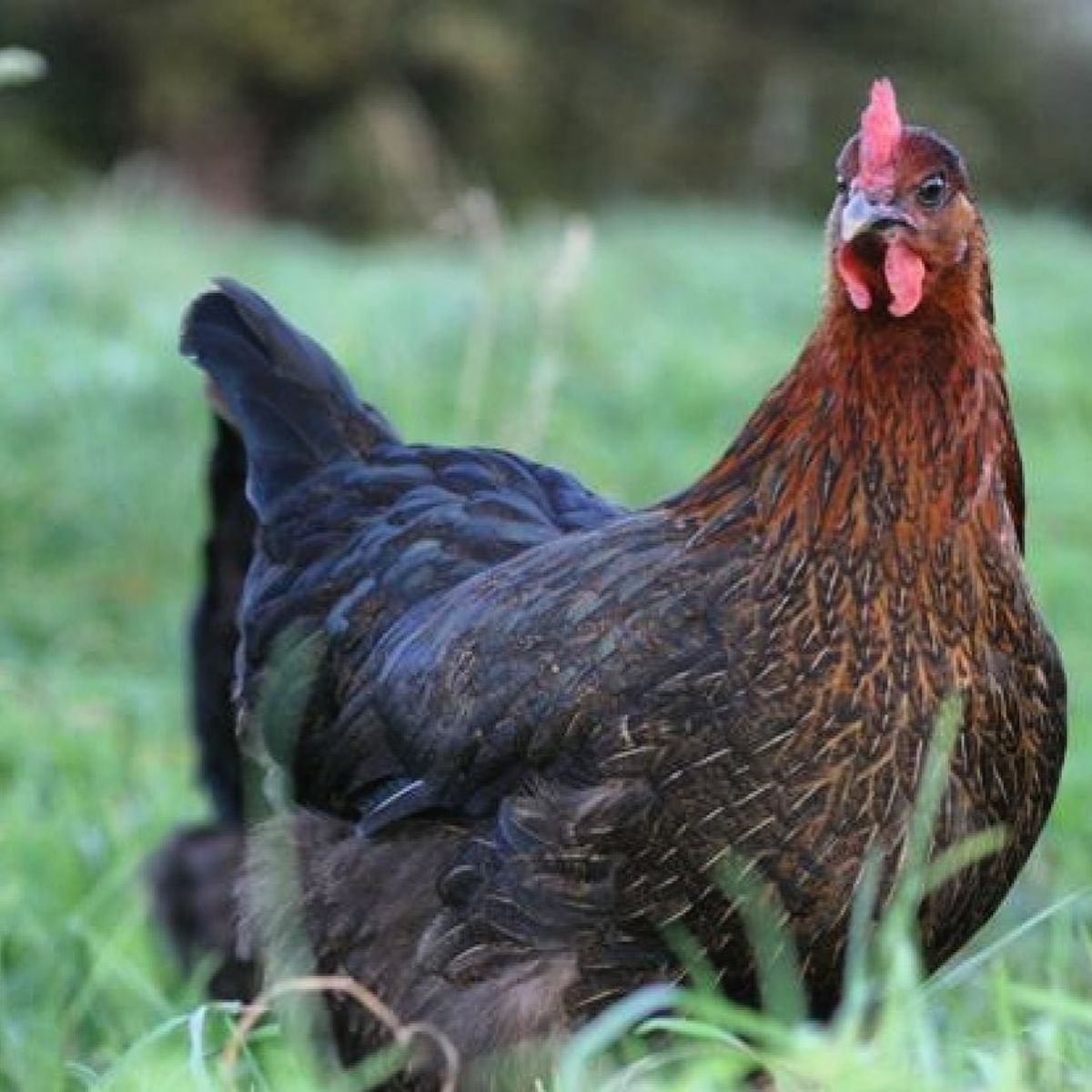 Hens produce dark brown eggs that are loved for their color, great flavor, and texture. They lay around 240 eggs per year, and hens only go broody occasionally. They will not continue to lay through the winter, so this is something to consider if you live in a cold climate.
Jump to:

Burford Brown Chicken Breed Quick Info
Burford Brown Chicken Description
| | |
| --- | --- |
| Burford Brown Type/Size: | Standard |
| Feather Color: | Black with copper breast |
| Leg Type: | Clean |
| Leg Color: | Slate |
| Skin Color: | White |
| Burford Brown Ease of Raising/Keeping: | Easy |
| Burford Brown Special Care Needs: | No |
| Is the Burford Brown breed a common, rare, or protected breed of chicken? | Common |
Burford Brown Use
| | |
| --- | --- |
| Meat | No |
| Eggs | Yes |
| Dual Purpose | No |
| Burford Brown Temperament: | Friendly, quiet, active |
| Burford Brown Ability/Likelihood to Free Range: | Yes |
Burford Brown Egg Production
| | |
| --- | --- |
| Egg Color | Dark Brown |
| Egg Size | Large |
| Estimated Number of Eggs Per Year | 240 |
| Likeliness to Brood Eggs/Raise Chicks | Medium |
Burford Brown Meat Production
| | |
| --- | --- |
| Dressed Weight Male | N/A |
| Dressed Weight Female | N/A |
Burford Brown Climate Tolerance
Burford Brown Age to Maturity
| | |
| --- | --- |
| Number of Months to Reach Full Size | 5 Months |
| Number of Months to Start Egg Laying | 4-5 Months |
| Number of Weeks/Months to Reach Meat Harvest Size | N/A |
Burford Brown Size at Maturity
Origins of Burford Brown Chicken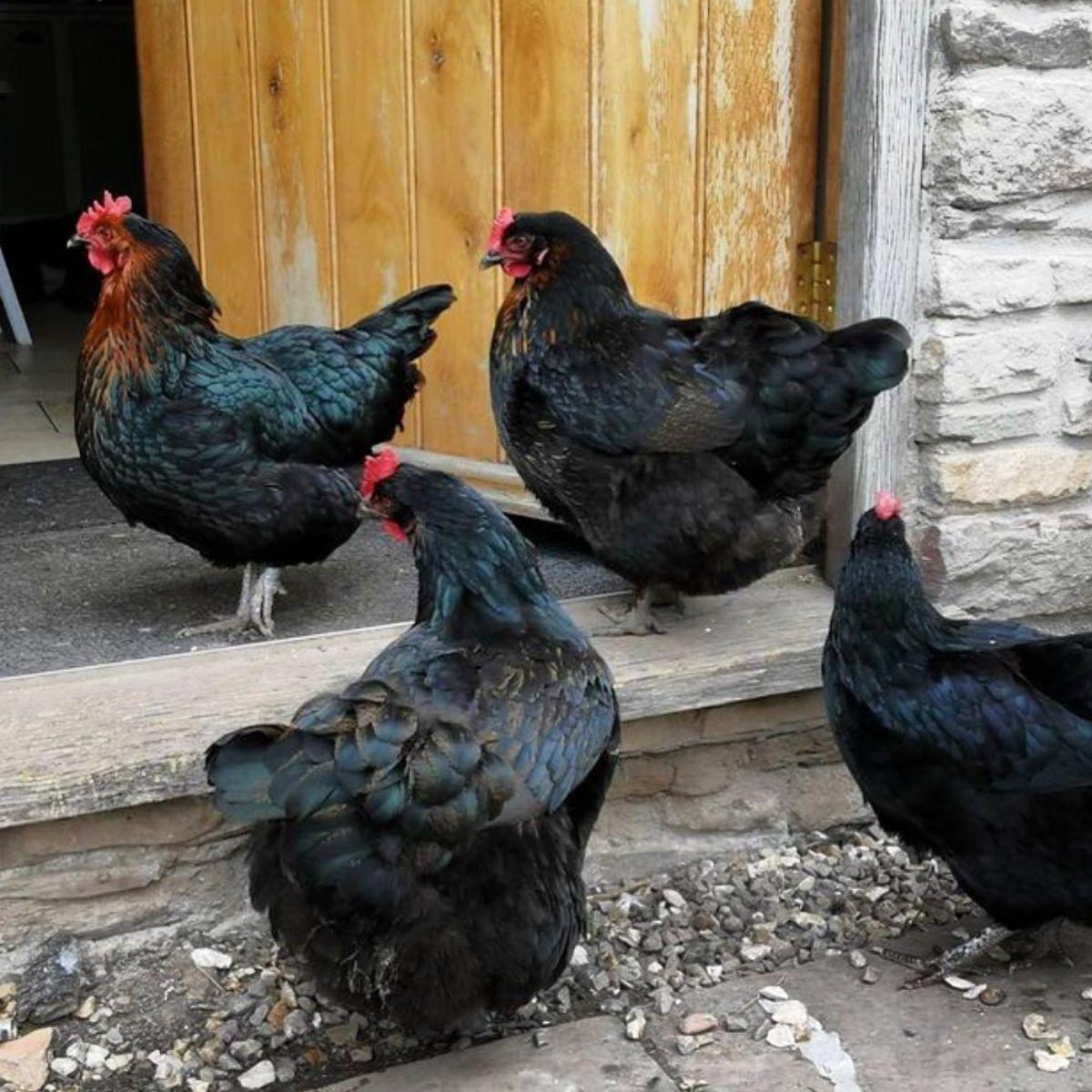 This breed was developed in the Cotswolds of England in the 1940s by Mabel Pearman. They were popularized by her grandson, Philip Lee-Wolf.
Today, they are raised mainly for egg production and as pet chickens.
Some Things to Know About Burford Brown Chicken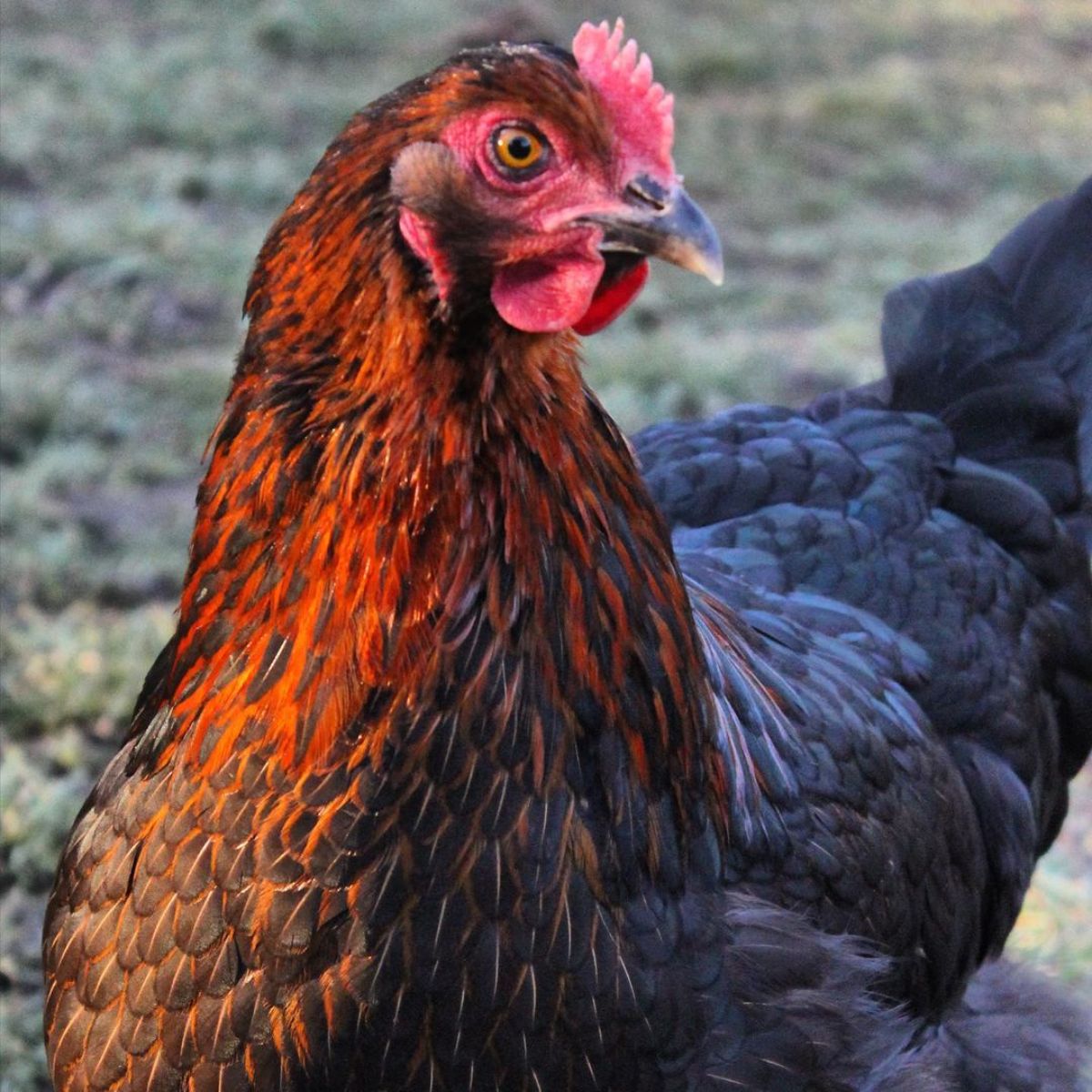 Burford Brown chickens have beautiful black plumage that has a blue-green sheen with a copper-colored breast. They have bright red single combs, earlobes, wattles, and brown copper eyes. They have a black beak. Some have feathered feet and legs, while others do not.
How Easy is it to Keep Burford Brown Chickens?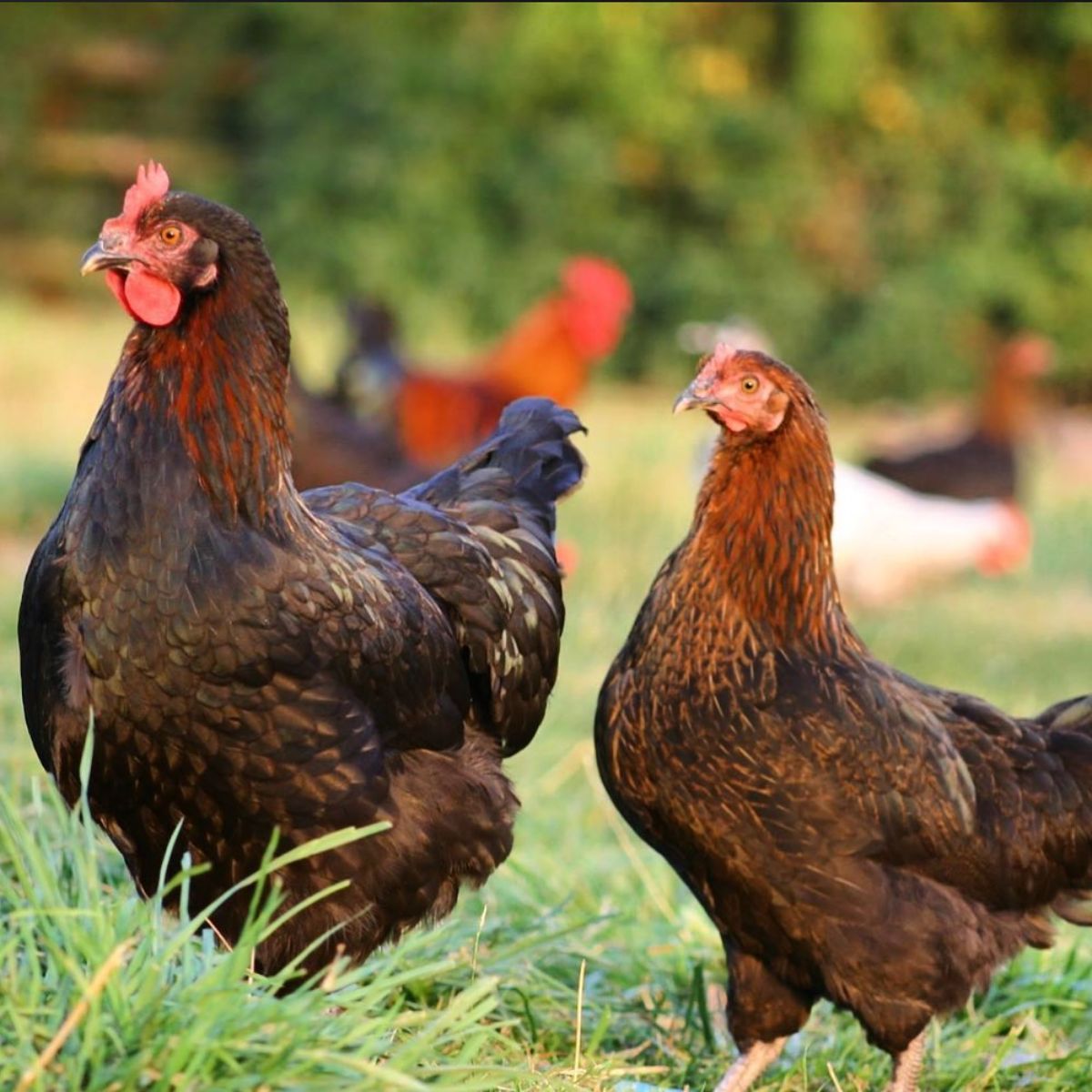 These birds prefer to be free-range and love to forage. They mix well with other breeds but should be added to a mixed flock when fully mature.
They are friendly and enjoy human interaction, making them an ideal pet chicken breed for beginners and families with children. They are hardy and disease resistant, which means they are easy to care for and are not likely to get sick. They do well in both hot and cold climates but are not winter layers.
Special Care and Considerations for Burford Brown Chickens
As with all chickens with a single comb, the Burford Brown is at risk of developing frostbite in the winter. You can use a swipe of vaseline to help protect their comb and wattles from freezing in low temperatures.
Because these chickens love to be free-range, it is also important to be aware of predators.