Broiler chickens are a breed of chicken that is raised solely for meat production. They are one of the most popular breeds of chicken in the world. They are white-feather birds and are often called "white flesh" or "chicken breasts" in the industrial broiler production world.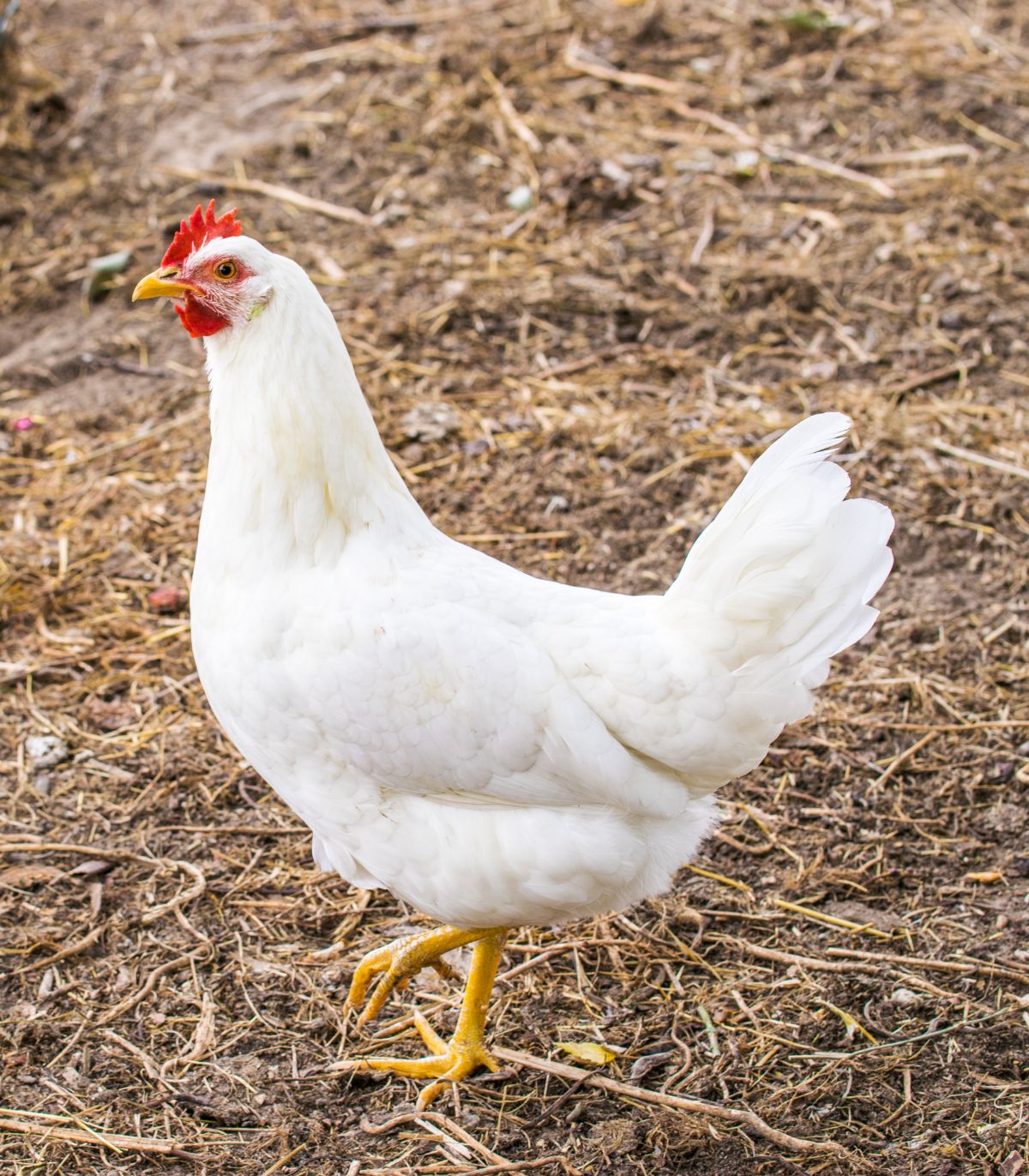 These birds are often thought to be genetically engineered, but they are not. Instead, they are developed for rapid growth, which causes them to grow to a very large size if given a chance. They can reach 4 pounds by only 6 to 7 weeks of age.
Jump to:
How to Buy Online Broiler Chickens

Cackle's Red Broiler Chicks As low as: $2.15 - Read reviews
Broiler Chicken Breed Quick Info
Broiler Chicken Description
| | |
| --- | --- |
| Broiler Type/Size: | Standard |
| Feather Color: | White |
| Leg Type: | Clean |
| Leg Color: | Yellow |
| Skin Color: | Yellow |
| Broiler Ease of Raising/Keeping: | Difficult |
| Broiler Special Care Needs: | Yes |
| Is the Broiler breed a common, rare, or protected breed of chicken? | Common |
Broiler Use
| | |
| --- | --- |
| Meat | Yes |
| Eggs | No |
| Dual Purpose | No |
| Broiler Temperament: | Active, standoffish |
| Broiler Ability/Likelihood to Free Range: | No |
Broiler Egg Production
| | |
| --- | --- |
| Egg Color | N/A |
| Egg Size | N/A |
| Estimated Number of Eggs Per Year | N/A |
| Likeliness to Brood Eggs/Raise Chicks | N/A |
Broiler Meat Production
| | |
| --- | --- |
| Dressed Weight Male | 2.75 lbs |
| Dressed Weight Female | 2.5 lbs |
Broiler Climate Tolerance
Broiler Age to Maturity
| | |
| --- | --- |
| Number of Months to Reach Full Size | 2-3 Months |
| Number of Months to Start Egg Laying | N/A |
| Number of Weeks/Months to Reach Meat Harvest Size | 2-3 Months |
Broiler Size at Maturity
Origins of Broiler Chicken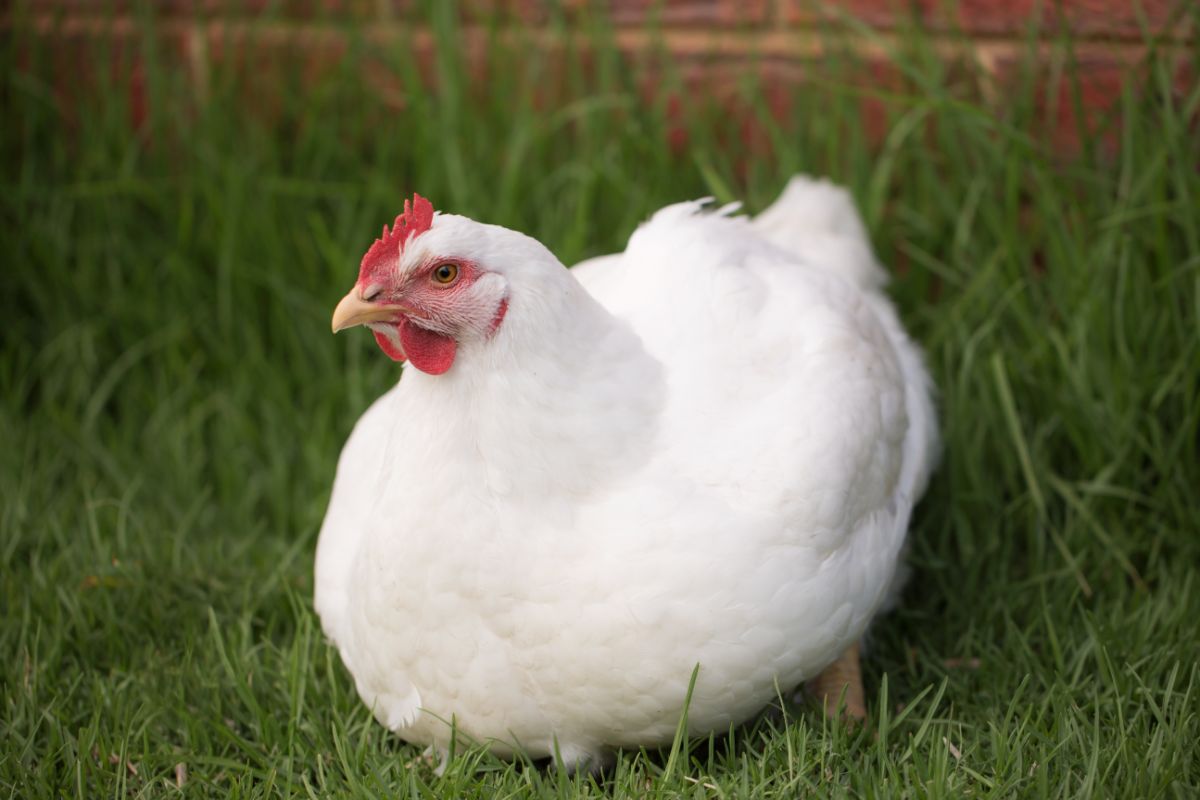 This breed of chicken has been developed to be an ideal meat bird. They have been selected to possess traits such as large breast muscles and high carcass yields.
They are believed to have been developed from Indian Subcontinent Jungle Fowl, with Cornish chickens being crossbred into the mix along with White Plymouth Rocks. These two more modern breeds were added to improve the Broiler's fleshing, rapid growth, and white plumage.
Some Things to Know About Broiler Chicken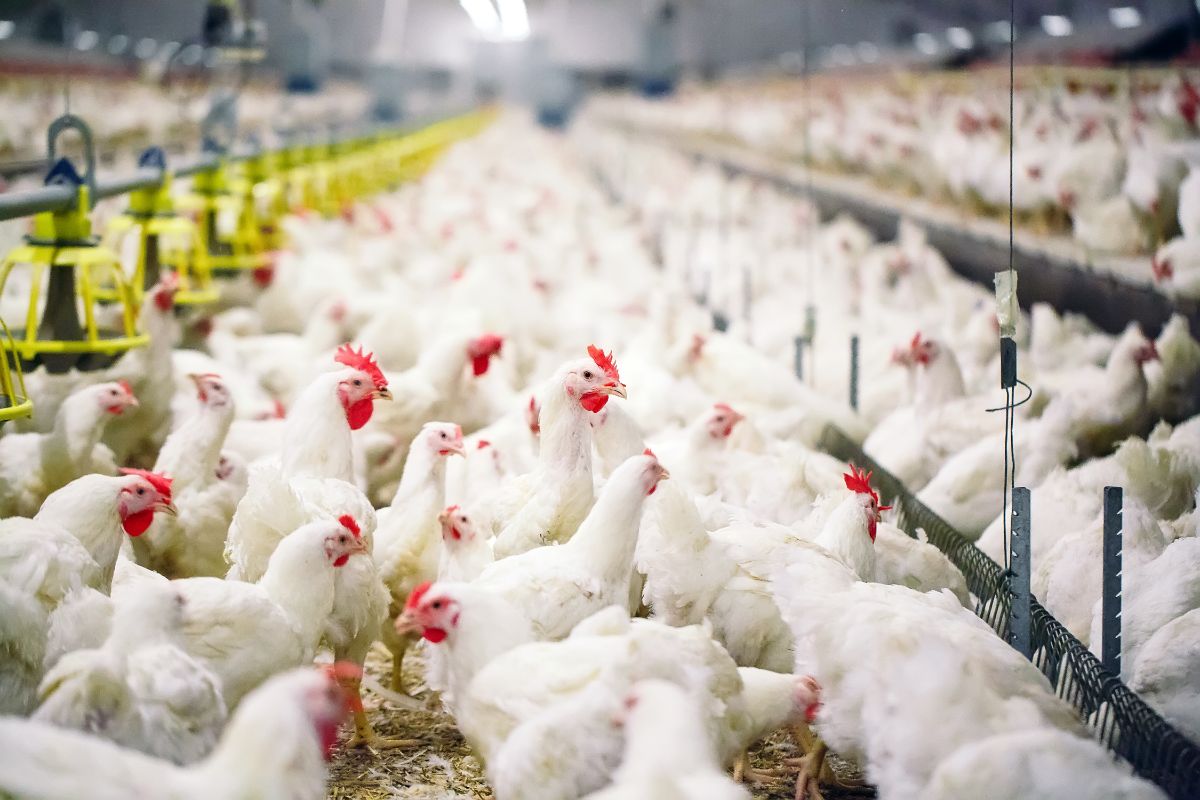 Broiler chickens have white plumage with a bright red single comb and wattles. They have yellow legs and skin. They are large birds, especially if allowed to grow past seven weeks of age. In fact, their size can cause quite a few health issues as they grow older. They are heavily muscled, which contributes to their success as a meat bird.
How Easy is it to Keep Broiler Chickens?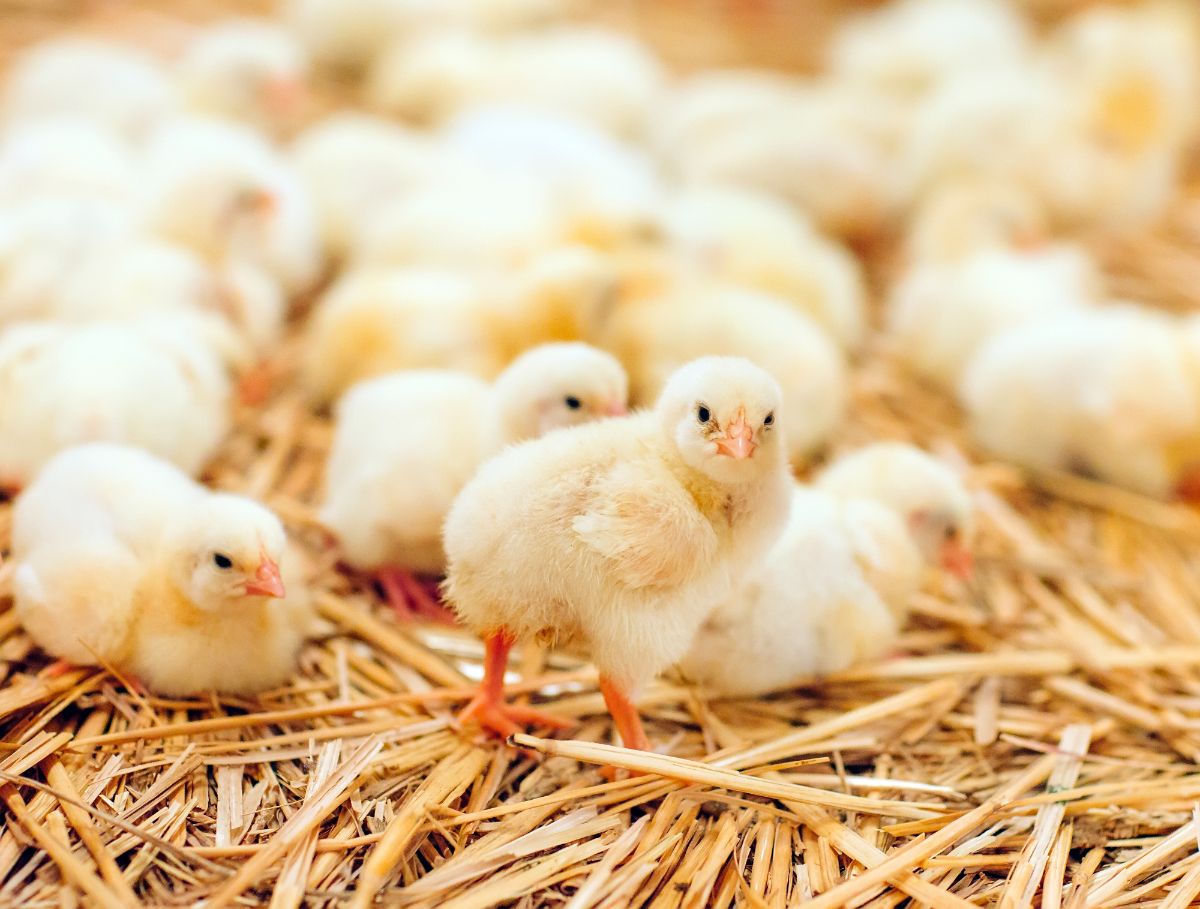 There are several modern chicken-keeping techniques that contribute to this breed's success as a meat bird. These include antibiotics, vaccines, keeping your flock indoors in a climate-controlled coop, and feeding them a balanced feed ration. This will help them achieve an excellent feed conversion ratio.
They require feed that contains methionine and lysine, which are amino acids that help with meat production. They also require plenty of high-quality water.
Need a clean, open area to roam that is also protected from the elements. They do not do well in extremely hot or cold temperatures. Instead, they do best in a climate-controlled indoor chicken house or coop.
Special Care and Considerations for Broiler Chickens
Because of their extra large size, these birds are usually not allowed to mate naturally. Their bodies are often not able to maintain their rapid growth, which can lead to heart failure if they are allowed to live past seven weeks of age. This can also be caused by overeating.
They are also susceptible to skeletal dysfunctions and lameness, as their body can put on too much weight from meat production. Finally, they are prone to eye problems due to exposure to ammonia.
They are usually not caged but are kept in a large indoor facility called a chicken house. They are bred to live in an industrial situation with around 25,000 other birds. After seven weeks of age, they are usually sent to a slaughterhouse.