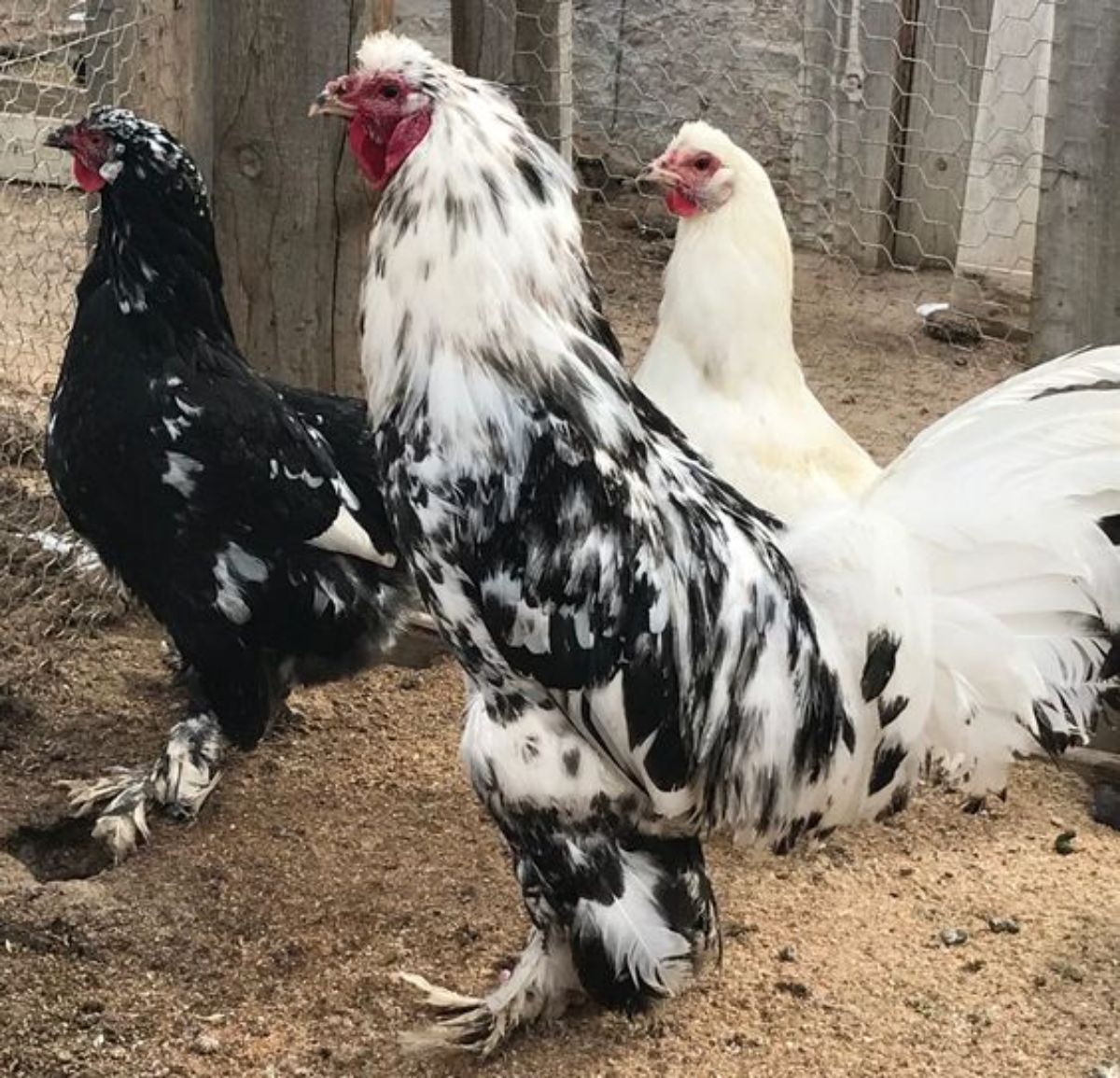 The Breda chicken breed is a large, impressive bird with a striking appearance. They will catch your eye right away! They are a dual-purpose breed, with hens laying around 180 white eggs per year. Their meat is considered of excellent quality.
Jump to:

Breda Chicken Breed Quick Info
Breda Chicken Description
| | |
| --- | --- |
| Breda Type/Size: | Standard |
| Feather Color: | Blue, black, splash, mottled, or cuckoo |
| Leg Type: | Feathered |
| Leg Color: | Varies |
| Skin Color: | White |
| Breda Ease of Raising/Keeping: | Medium |
| Breda Special Care Needs: | Yes |
| Is the Breda breed a common, rare, or protected breed of chicken? | Rare, endangered |
Breda Use
| | |
| --- | --- |
| Meat | Yes |
| Eggs | Yes |
| Dual Purpose | Yes |
| Breda Temperament: | Friendly, docile |
| Breda Ability/Likelihood to Free Range: | Yes |
Breda Egg Production
| | |
| --- | --- |
| Egg Color | White |
| Egg Size | Large |
| Estimated Number of Eggs Per Year | 180 |
| Likeliness to Brood Eggs/Raise Chicks | Medium |
Breda Meat Production
| | |
| --- | --- |
| Dressed Weight Male | 4 ½ lbs. |
| Dressed Weight Female | 3 ½ lbs. |
Breda Climate Tolerance
Breda Age to Maturity
| | |
| --- | --- |
| Number of Months to Reach Full Size | 5 Months |
| Number of Months to Start Egg Laying | 5 Months |
| Number of Weeks/Months to Reach Meat Harvest Size | 16 Weeks |
Breda Size at Maturity
Origins of the Breda Chicken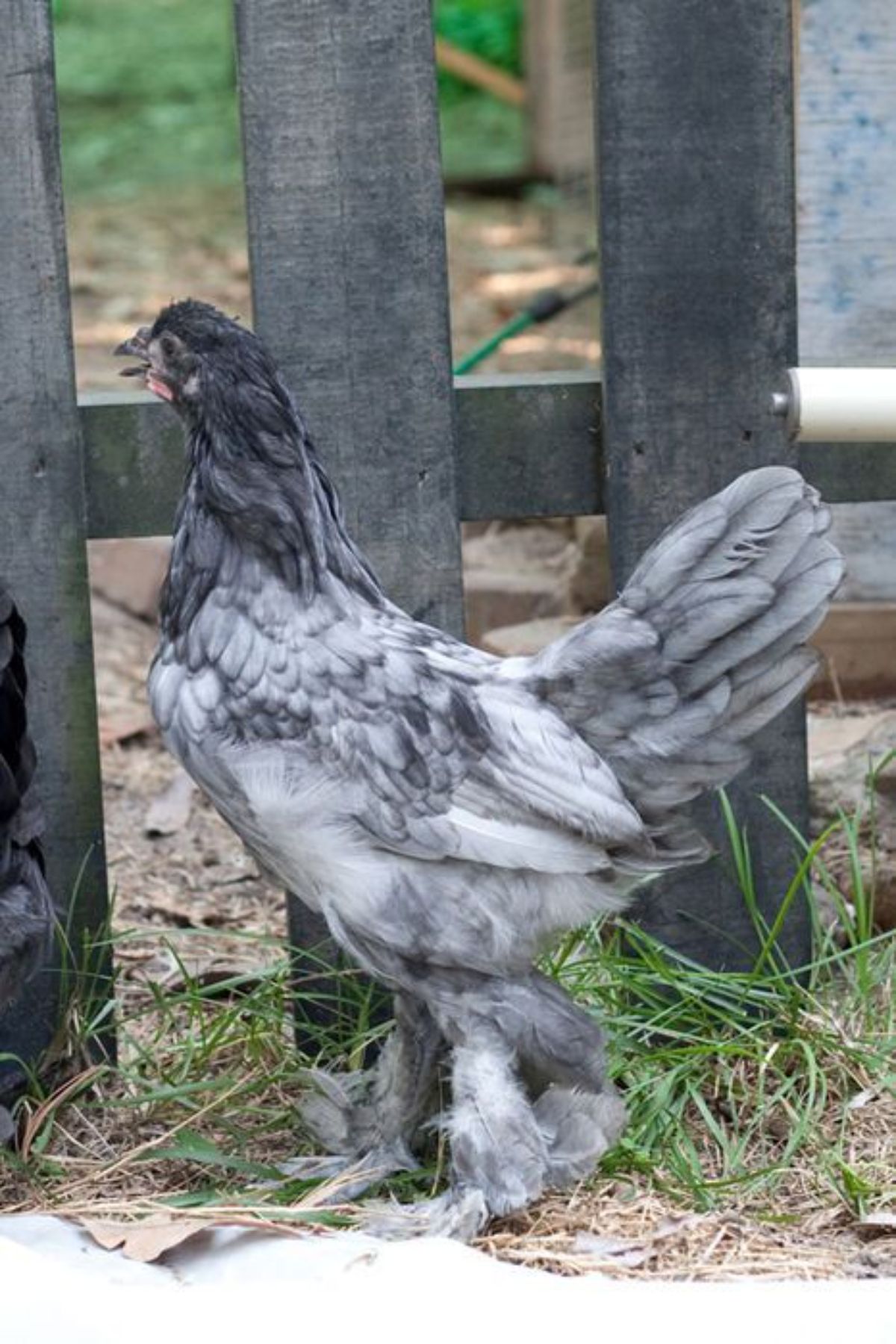 The Breda chicken is the national bird of the Netherlands. They have been recognized there for several centuries. While their origin is not totally clear, some experts guess that they originated from crested breeds as well as Maline chickens (this would explain their feathered legs).
Today, they are rarely found outside of the Netherlands. In fact, the Breda chicken is listed as an endangered species.
Some Things to Know About the Breda Chicken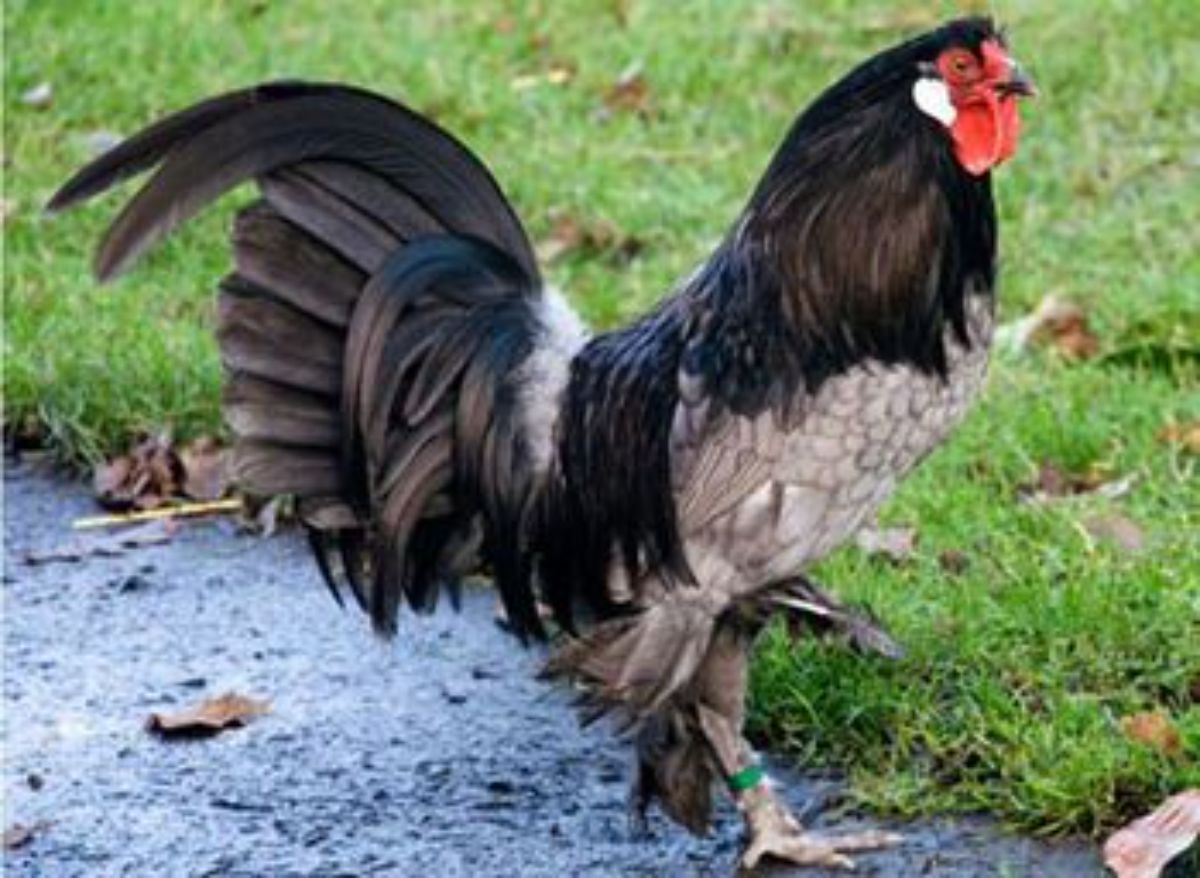 The Breda chicken is a very unique breed in its appearance. It is the only chicken breed in the world to not have a comb! Along with this, it also has feathered feet. This combination makes them extremely winter-hardy.
Roosters of this breed are quite a bit bigger than hens when it comes to body size. Their head resembles a crow's, and they have large nostrils and a curved beak to complete their menacing look. You can find them in five colors: blue, black, splash, mottled, and cuckoo.
How Easy is it to Keep Breda Chickens?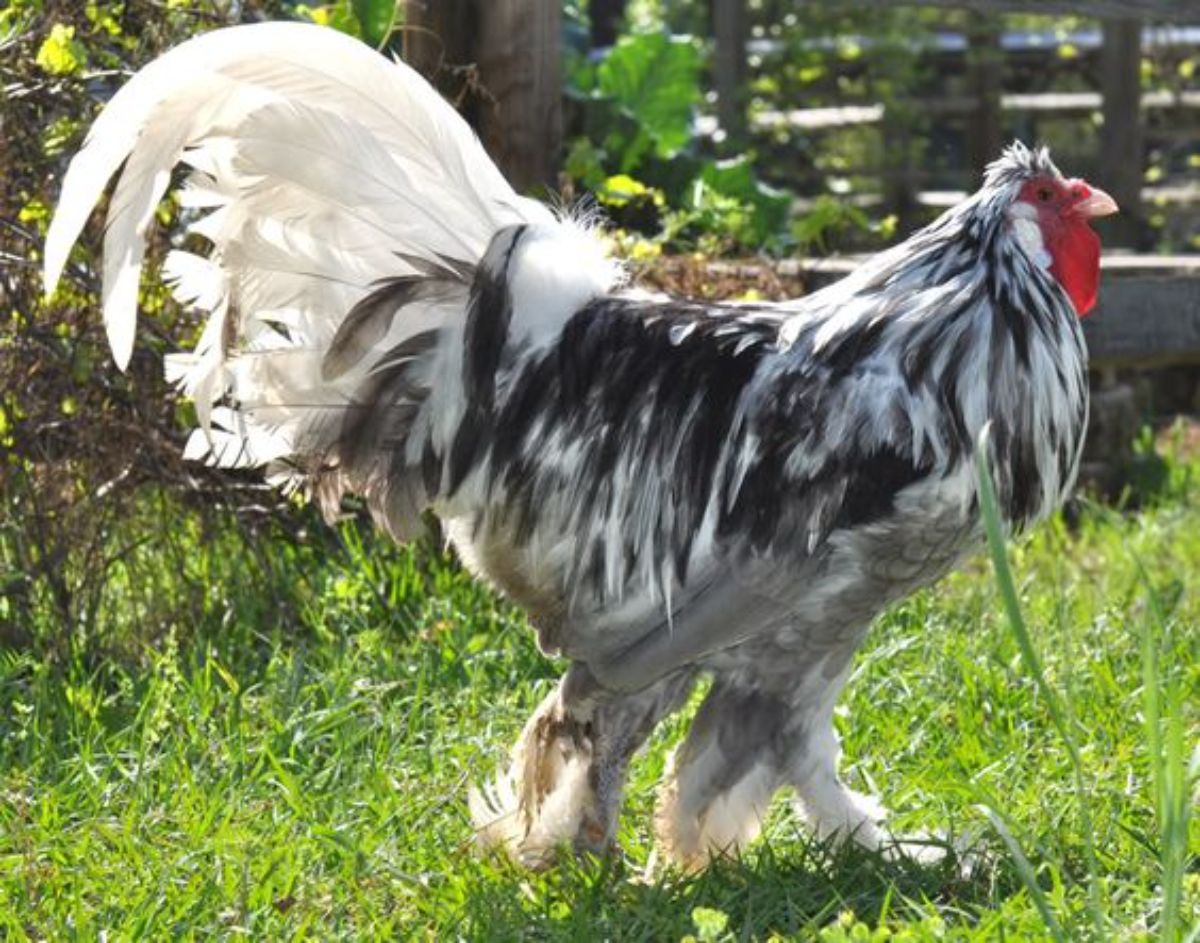 Due to their feathered feet and combless heads, these chickens are excellent chickens to keep in cold climates. They are able to stay warm in the winter, and Breda hens will continue producing eggs.
Both roosters and hens are known to be docile and friendly. They do best in a flock with other calm chicken breeds. If they are housed with more aggressive breeds, they may end up being bullied.
Overall, they make an excellent family and pet chicken or a show bird if you plan to exhibit them.
Special Care and Considerations for Breda Chickens
Because of the rarity of this breed, those raising chicks in the United States should be aware of the effects of limited genetic diversity. This causes flocks of Breda chickens in the U.S. (and other countries outside the Netherlands) to be more susceptible to disease and stress. They are also a bit more delicate and less hardy than the original strain of Dutch Breda.
The best way to combat this is to make sure the area where you're raising your chicks is always clean and that they have access to clean food and water. You can also employ biosecurity measures on your farm while your chicks are still growing.