The Brabanter chicken breed is known for its striking looks and is used mainly for ornamental and egg production purposes. They are a low-maintenance breed that can be noisy but is curious and friendly.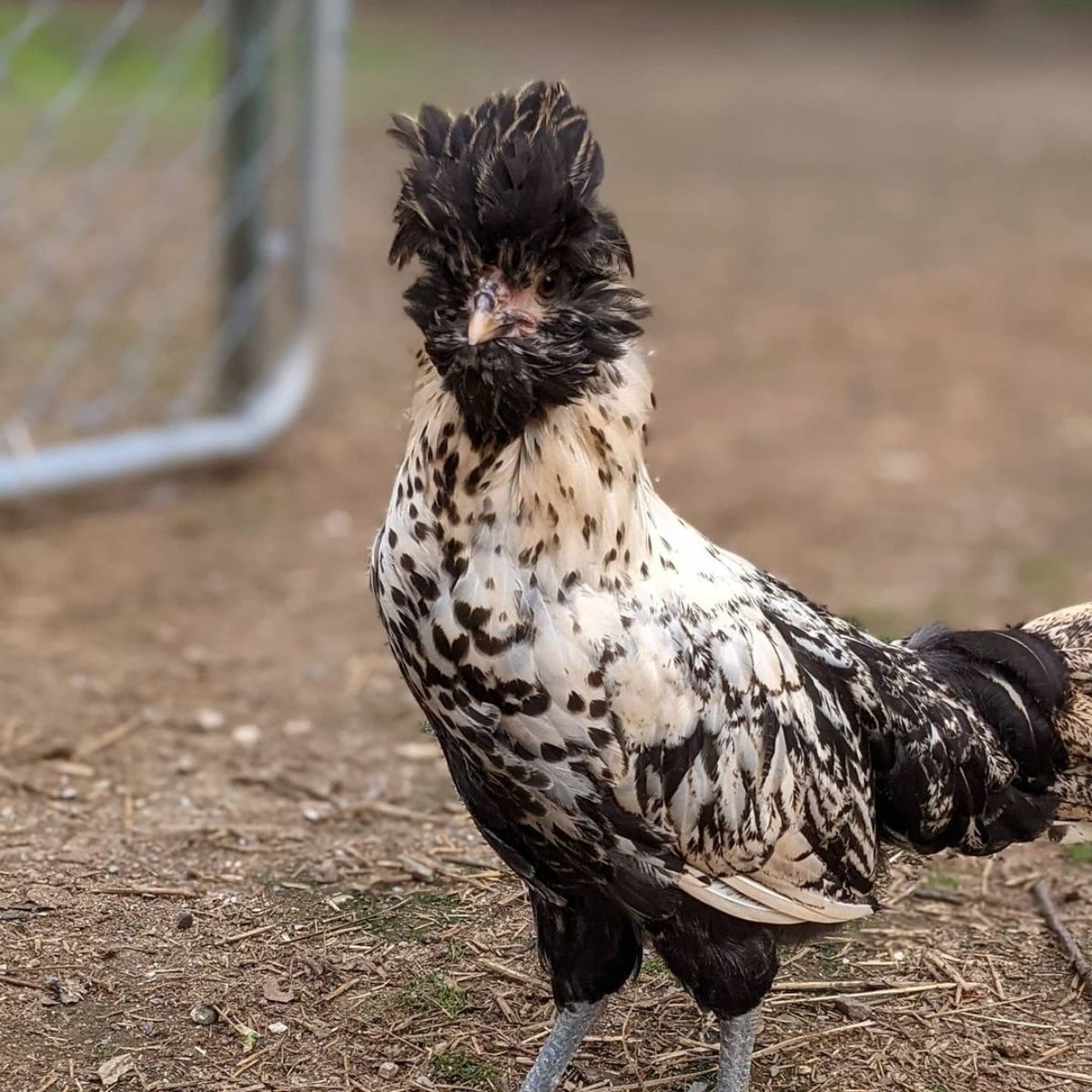 Hens will lay around 180 large white eggs each year and rarely go broody.
Jump to:

Brabanter Chicken Breed Quick Info
Brabanter Chicken Description
| | |
| --- | --- |
| Brabanter Type/Size: | Standard |
| Feather Color: | Varies |
| Leg Type: | Clean |
| Leg Color: | Slate |
| Skin Color: | White |
| Brabanter Ease of Raising/Keeping: | Easy |
| Brabanter Special Care Needs: | Yes |
| Is the Brabanter breed a common, rare, or protected breed of chicken? | Rare |
Brabanter Use
| | |
| --- | --- |
| Meat | No |
| Eggs | Yes |
| Dual Purpose | No |
| Brabanter Temperament: | Calm, intelligent, gentle |
| Brabanter Ability/Likelihood to Free Range: | Yes |
Brabanter Egg Production
| | |
| --- | --- |
| Egg Color | White |
| Egg Size | Large |
| Estimated Number of Eggs Per Year | 180 |
| Likeliness to Brood Eggs/Raise Chicks | Low |
Brabanter Meat Production
| | |
| --- | --- |
| Dressed Weight Male | N/A |
| Dressed Weight Female | N/A |
Brabanter Climate Tolerance
Brabanter Age to Maturity
| | |
| --- | --- |
| Number of Months to Reach Full Size | 6 Months |
| Number of Months to Start Egg Laying | 6 Months |
| Number of Weeks/Months to Reach Meat Harvest Size | N/A |
Brabanter Size at Maturity
Origins of Brabanter Chicken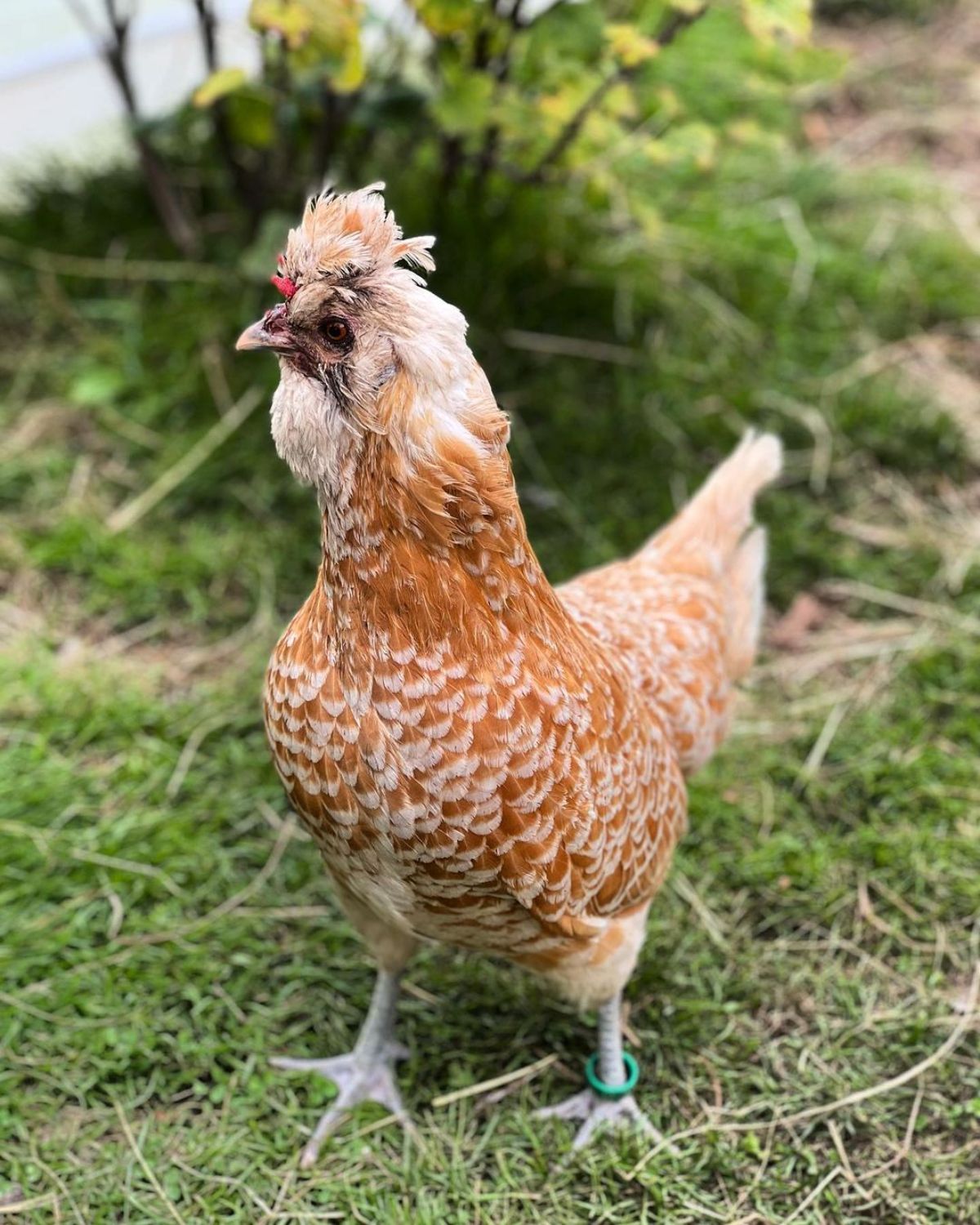 This breed is very old and originated in the Netherlands. They are thought to date back to the 1500s but were declared extinct around 1900. They were recreated in 1920 by crossing other bearded and crested birds.
Some Things to Know About Brabanter Chicken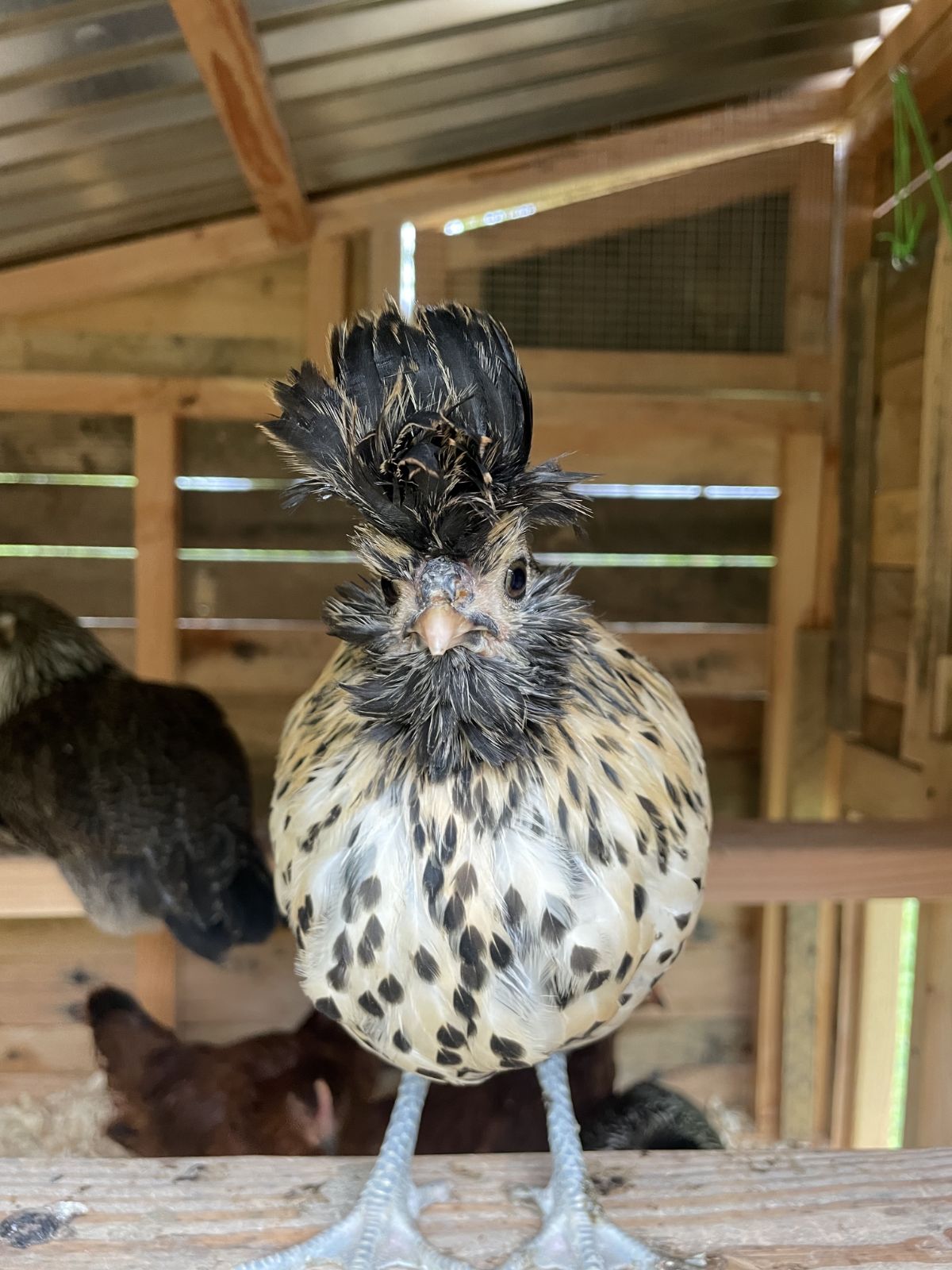 Brabanters have a V-shaped comb and come in many different varieties. In the United States, they are most commonly cream and gold. There is a bantam version of the breed.
They have a tuft of feathers on the crest of the head, as well as a beard. The modern Brabanters are smaller than their now-extinct ancestors. They have small combs and wattles, which means they are not prone to developing frostbite in the winter.
How Easy is it to Keep Brabanter Chickens?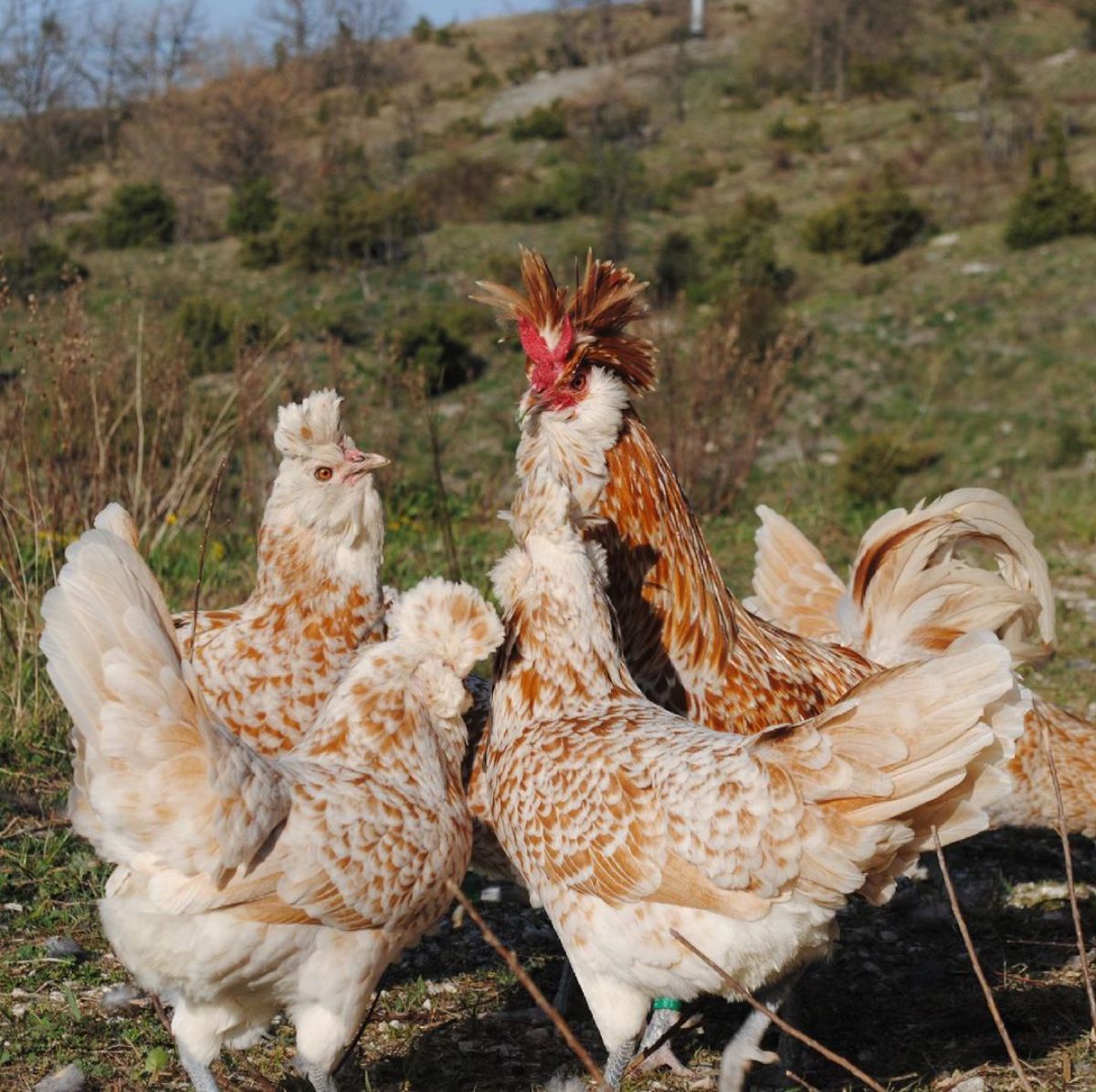 This breed is very hardy, especially in the cold, and can survive well in confinement. They can be submissive and are known to be calm and gentle. They do best in flocks with similar-tempered breeds to prevent bullying from more aggressive birds.
They are great foragers and excel as free-range chickens. This is a low-maintenance, friendly breed, making it ideal for beginning chicken owners. They can be noisy, so this may not be the breed for you if you live in an urban area or close to neighbors.
Special Care and Considerations for Brabanter Chickens
The Brabanter chicken has the propensity to become obese, so you should monitor their diet closely to prevent this.
You should also watch out for chicken mites, as they can be found in the Brabanters' beards or crests.
Otherwise, this is a healthy, very hardy breed that is an excellent choice for backyard chicken owners and homesteaders alike.